5 Reasons We Love Factor
By Barbara C December 5, 2022
---
Attempting to achieve a healthy lifestyle is something we hear about all the time. But sticking to a nutritious diet is not an easy feat. So much time, money, and effort go into preparing one dish — that you may not even enjoy — and it's all just so overwhelming.
Lucky for you, our editors have been on the hunt for a meal delivery service that can make all your worries disappear and make your life simpler. That's how we found Factor — a meal delivery service that sends ready-to-eat meals right to your door.
Although it seemed too good to be true, our editors gave it a try.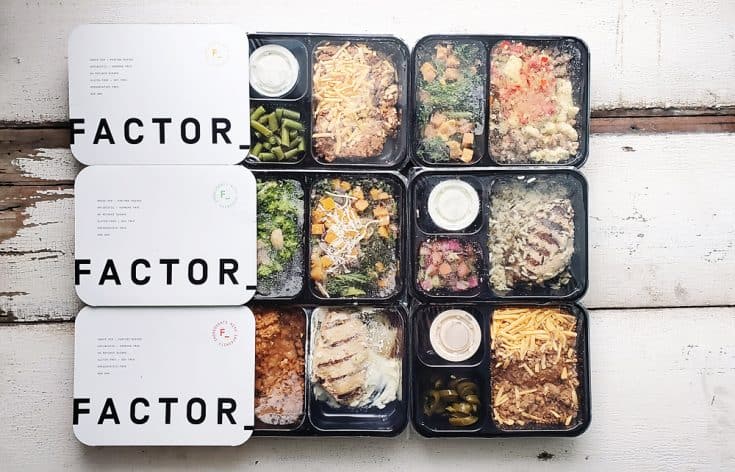 Here are 5 reasons why we love Factor: 
Heat And Eat In 5 Minutes
Factor does all the grunt work for you. Their meals are completely prepared — no grocery shopping or chopping and dicing. You only need to heat them in the microwave or stove for a few minutes.
Chef Crafted Meals
Factor meals are curated, prepared, and nutritionally balanced by chefs working hand-in-hand with registered dietitians to ensure that each tasty meal is high quality. They offer a range of cuisines. But our favorite meal of the week has to be Chipotle-Rubbed Pork Chop with Roasted Cabbage & Red Bell Pepper Fondue.
Meals Are Never Frozen, Always Fresh And Delivered To Your Door
Factor's delicious meals are made with fresh ingredients. They recommend refrigerating their meals the minute you receive them.
Rather than spending hours meal prepping or lunching on 2-days-old leftovers, Factor offers enough meals a week, so your lunch and dinner are covered. Their flexible plan allows you to pause or opt out at any time — or if you simply want to cook that week.
Helps With All Diets
Staying true to a dietary preference is tough enough but a household that's juggling a few different ones is a real challenge. With Factor there are no worries. They cater to a range of diets offering Keto, Protein Plus, Vegan & Veggie, Calorie-Smart, and Chef's Choice options.
Editor's Tip: You can also enter your meals into food trackers and health apps like MyFitnessPal, Lose It, and Carb Manager.
Price:
At $11 per serving, Factor allows you to choose the number of weekly meals you would like to receive. You can opt for as little as 4 meals a week or as many as 18 meals — around 2 meals a day. Factor is the more affordable, nutritious and convenient option when compared to ordering takeaways and tips.
Plus, if you're heading to a restaurant, simply eat your meals when needed — as long as you do before the expiration date.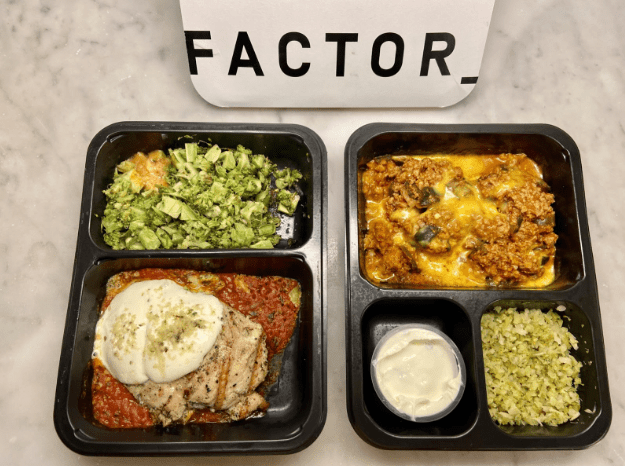 Factor has a number of delicious add-ons like cold-pressed juices to take on-the-go, indulgent desserts, and nourishing breakfast dishes and smoothies. 
With Factor, nutrition-fueled meals on a daily basis have never been easier! And while they may cost a bit more than other plans we've come across, it's a price we'll gladly pay for nutritious, delicious, premium meals delivered right to our door.