Oh Sheet: 35 Alternate Uses For Old Bed Linens
By Navkiran K April 12, 2022
---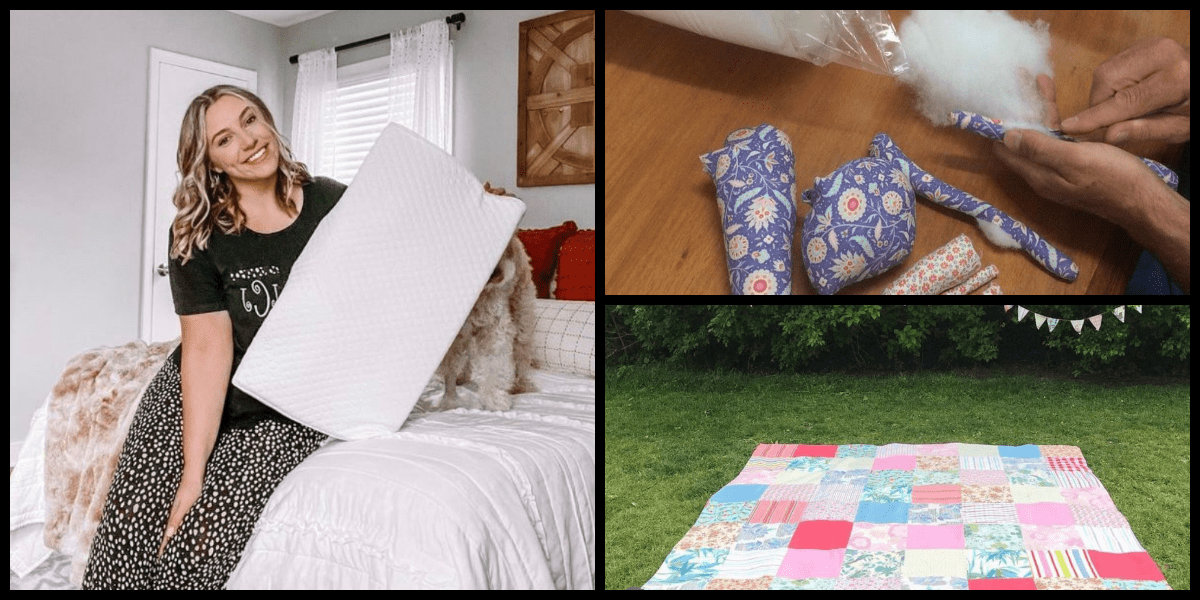 It's no secret that we are getting smarter about how we use our living spaces. We are now living in smaller apartments and homes than ever before, and we need to be creative while using our space. If you're looking for some inspiration for how to better use your own apartment space, you have come to the right place. These bedding hacks show how you can use your bedding in ways that you may never have thought of before. From using a fitted sheet as a window shade to creating extra storage with a pillowcase, these hacks will make your life easier. You may choose to make use of the hack as per your desire; we leave that to you. So to maximize your space, check out these bedding hacks!
1. Donate it to an animal shelter
Contact your local vet or animal shelter. They are always in need of old sheets and pillows to keep the animals warm, especially during the colder months. So when you have a few sheets that are not being used anymore, give them away.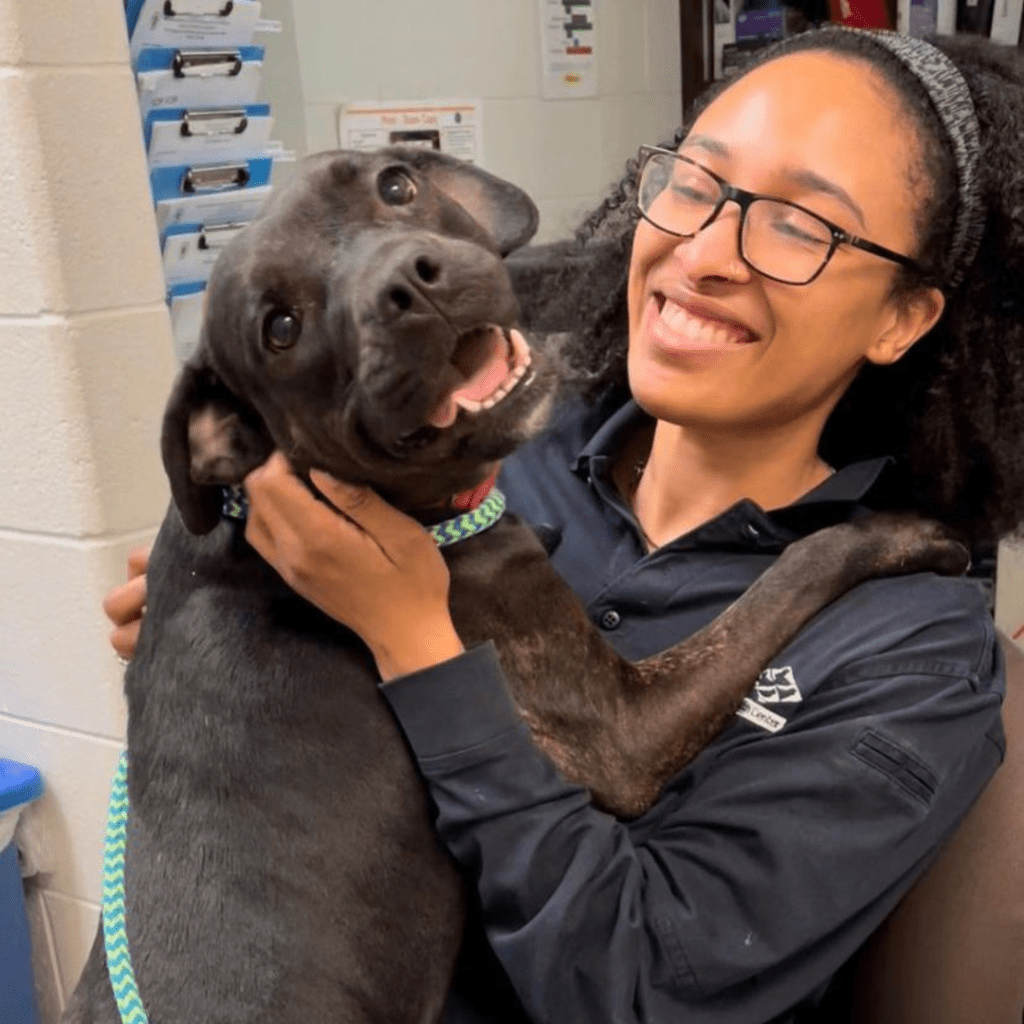 Always pick items that are not falling apart at the time of donation and pack only the ones that are clean and in good condition. Still better, keep the washing instructions intact to help the caretakers keep the sheets in the best condition possible.
2. Let your kids use it
Bedding is one of those things that you don't really think about until you need it. So if you have a child who's just moved into their first apartment, they may not have the money to buy new bedding. Help them out by giving them your old bedsheets.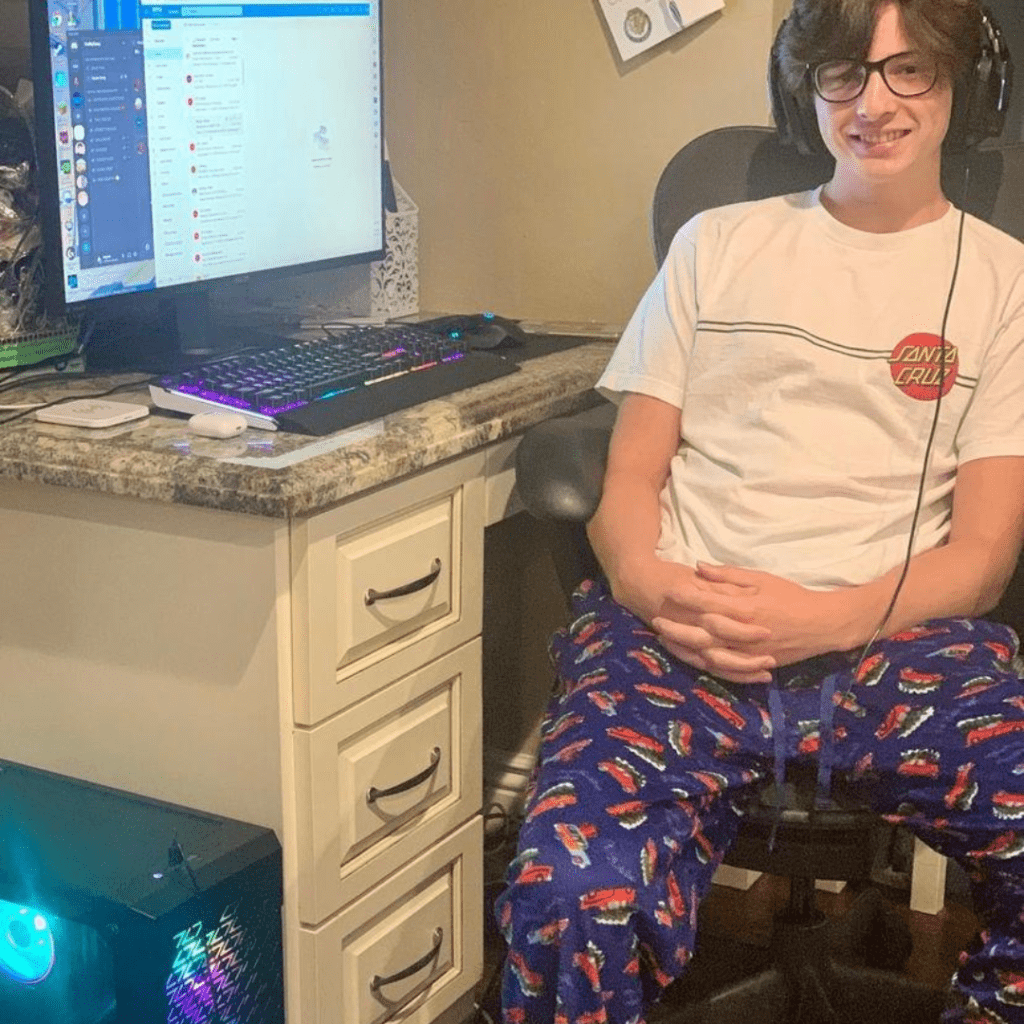 They will be thankful for the kind gesture, and you will feel good knowing that your old sheets are being put to good use. Also, if you like to DIY, you can recycle/reuse old bedsheets and design household items such as cleaning towels, rugs, etc., for your child to make use of.
3. Give some sewing lessons to your kids
Sewing is a lost art, although it is still a valuable skill to have. Whenever you're looking for a way to teach your kids how to sew, bed sheets are the perfect fabric to start with as they are cheap and easy to work with.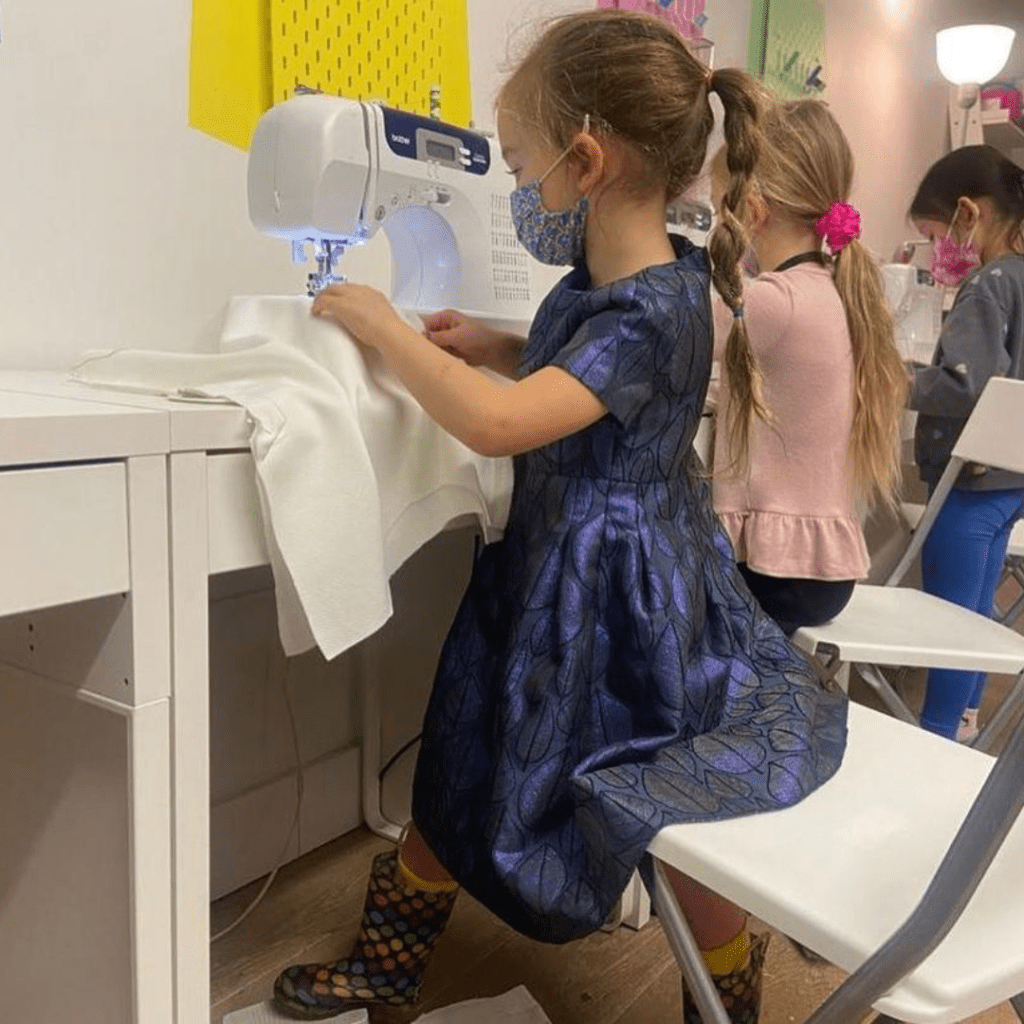 Moreover, your kids can practice without fear of making sewing mistakes. Even if they mess it up (the chances are high), you won't lose any money with expensive or new fabrics. But stay patient as not every child will find tailoring exciting in the beginning.
4. Design an organic weed barrier
The last thing any plant mom wants is weeds growing and taking over the place they want for their plants. One DIY method to control them is using biodegradable bedsheets such as organic cotton. This is not a new method, but it's definitely not widely used.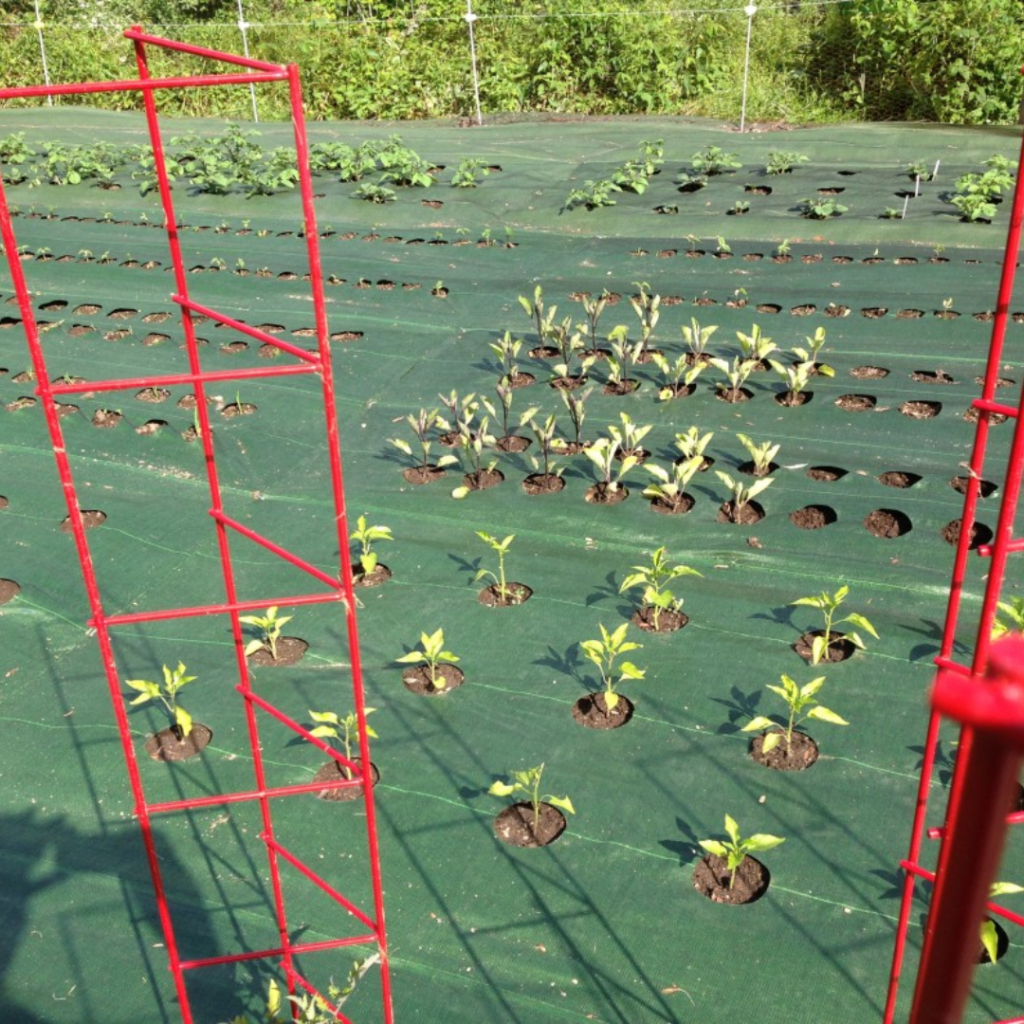 The process is easy. Just cut holes into your old sheets and fill them with mulch. As the weed seeds germinate in these blankets of organic material, they will be restricted from growing vertically because there is less space available for growth.
5. DIY mattress for the kids
Use your old pillowcases to make a temporary sleeping mattress for the kids. Fill them with pillows, sheets, and bedding sewn together into one big mattress that they can use in their favorite room or on the floor at home.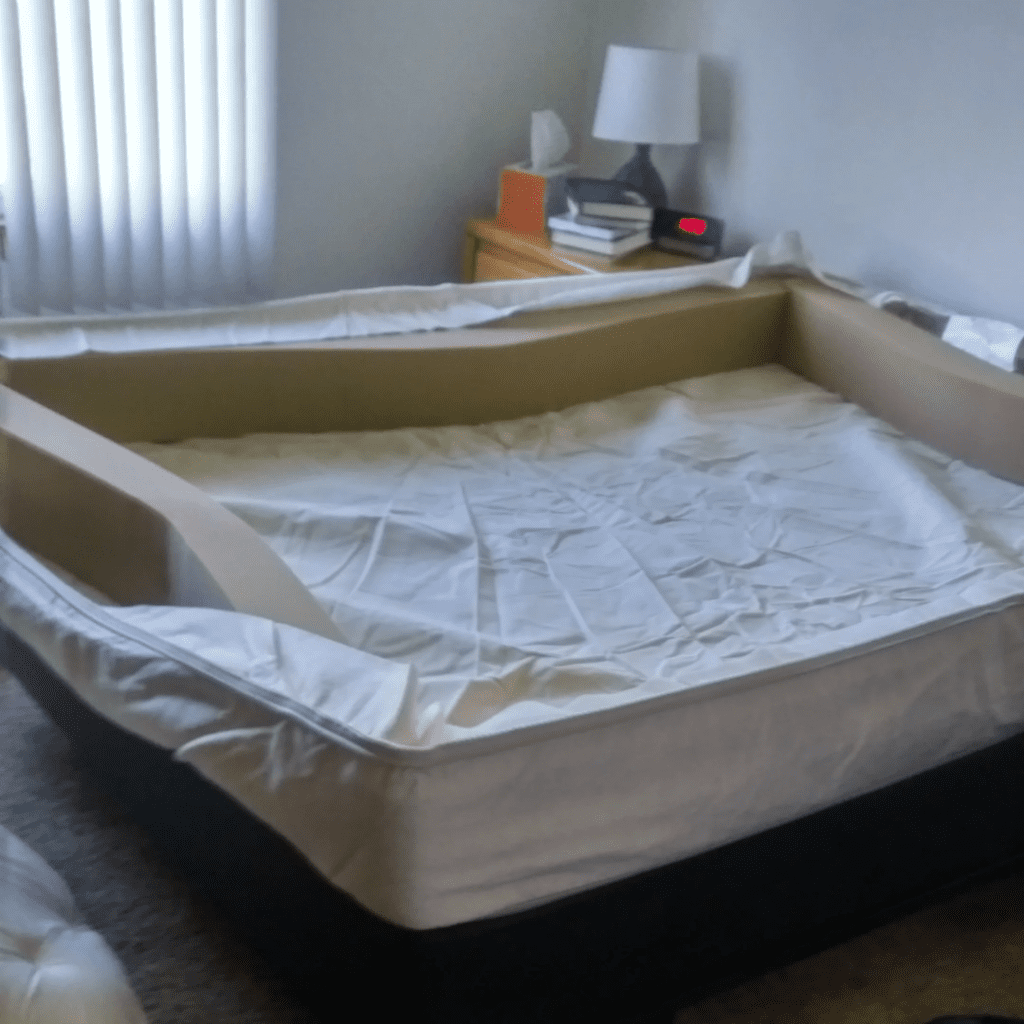 Kids can play, rest or welcome their friends over for a sleepover session. This daytime play yard will keep them busy while you go about doing your important errands, especially on those snowing days when they can't step out to play.
6. Make a cutesy dog bed
Your dog friend deserves nothing less than the best, and there's nothing more satisfying than crafting an item for them. You can use pillows and duvets to design cute, affordable dog beds. These DIY beds are going to be adored by your pup.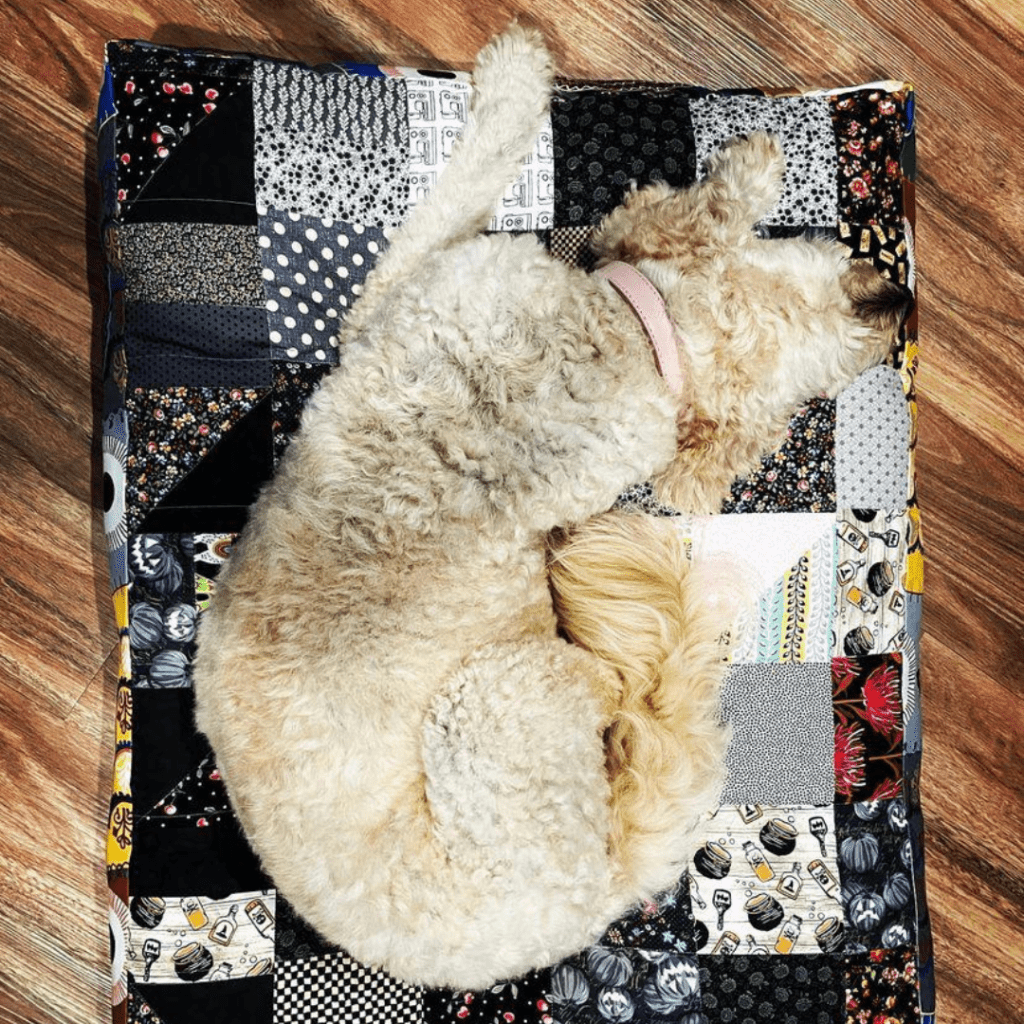 You can mix and match patterns. Unfortunately, dogs don't have the same visible color range we do, so any color choices are for your benefit only. But don't let that stop you! Make a doggy bed you can be proud to keep in your kitchen or living room.
7. Give them away at a thrift shop
You can also give your old sheets a new life by donating them to a thrift shop. These charities are always looking for good-quality items to sell. But before donating, make sure your pieces are not stained, dirty, or torn.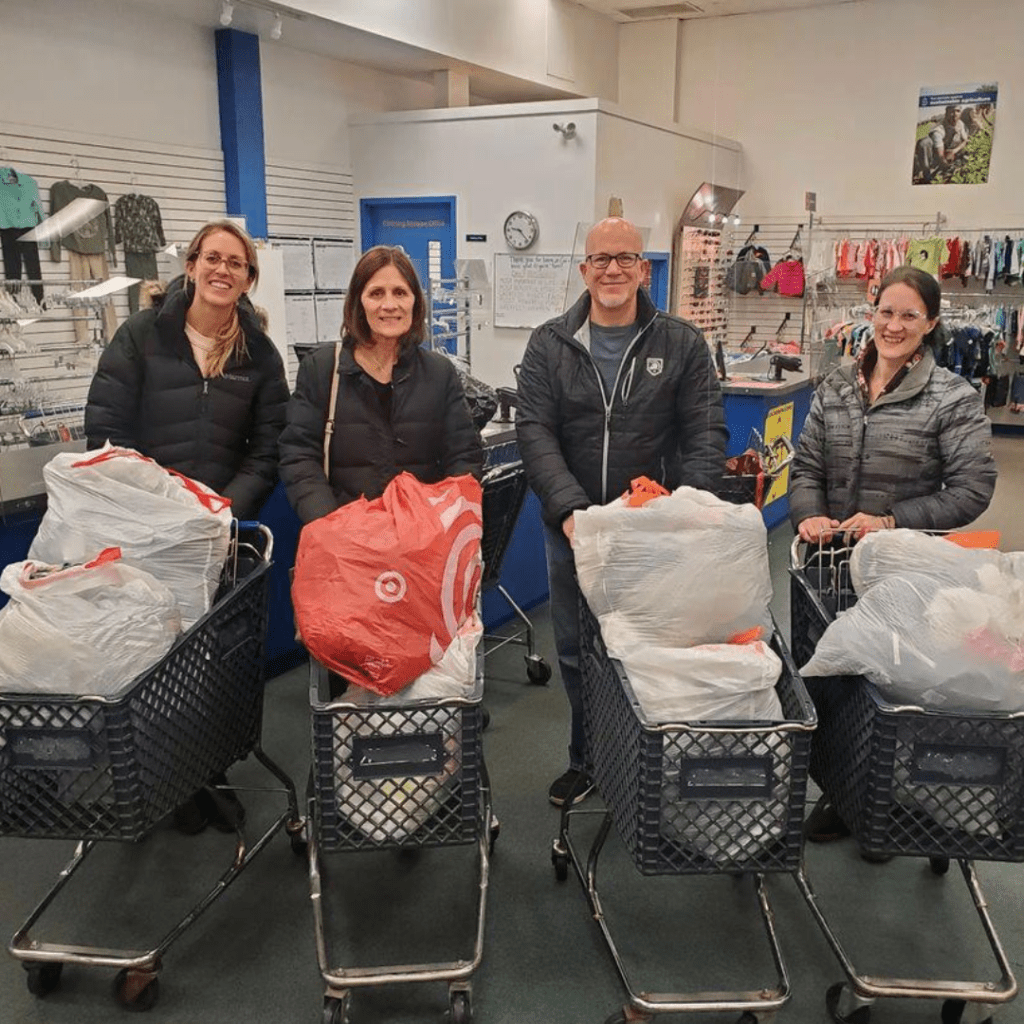 It's disrespectful to donate something that is visibly poor quality. Just because someone isn't shopping at a high-end boutique doesn't mean that they want second-hand garbage. Before you go, contact the thrift store beforehand to see if they take the items you're looking to donate.
8. Braid some toys for your pets
The best way to get your pup excited for playtime is to give them a new toy. So, why not use your old bedsheets? It may be old to you, but it's new to them. You can turn those boring sheets into DIY braided toys that will be loved and appreciated by your pet.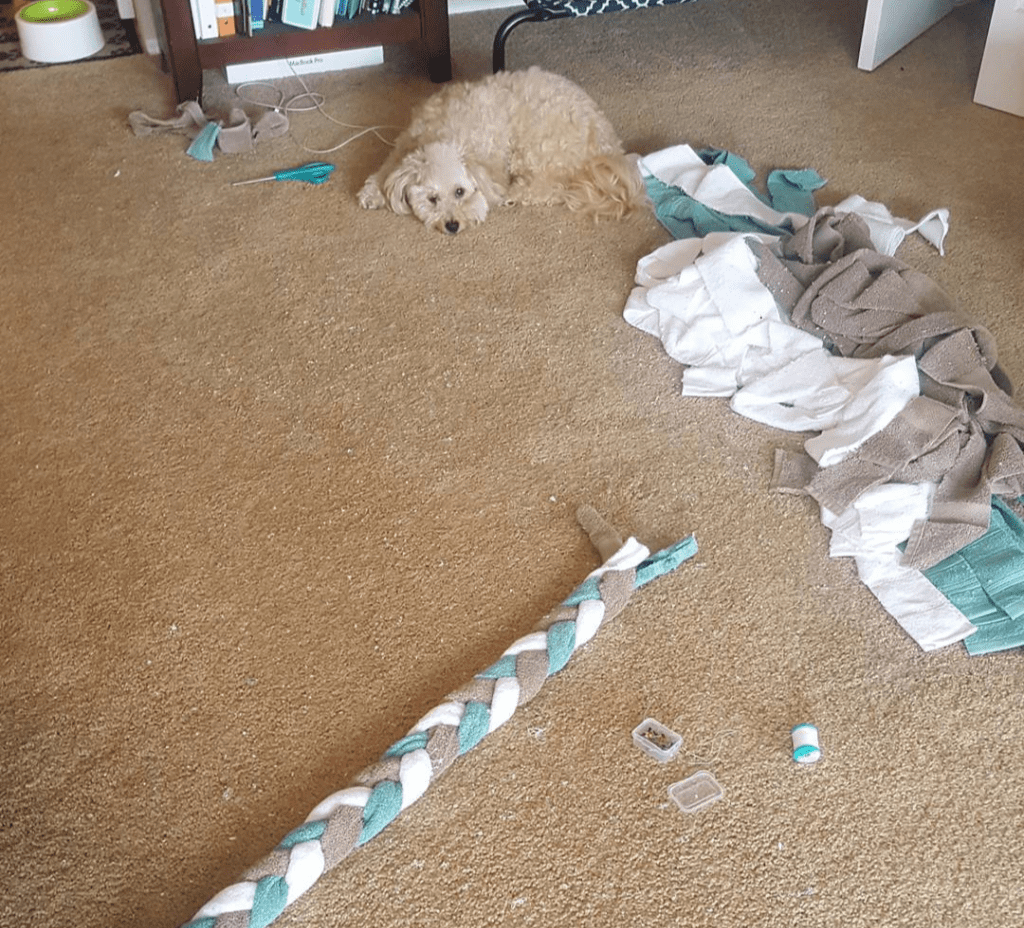 To make a braided toy, cut two to three-inch-wide slits along the bottom of your bedsheet and rip them up one side. You will now have longer pieces for tying off at each end that is easy enough to break into three parts before braiding.
9. The best dropcloth
It can be risky to give your walls a fresh coat of paint, especially without taking precautions. We suggest laying down an old bedsheet before you get started. Also, fill up all the nooks and crannies of your furniture with old sheets before starting.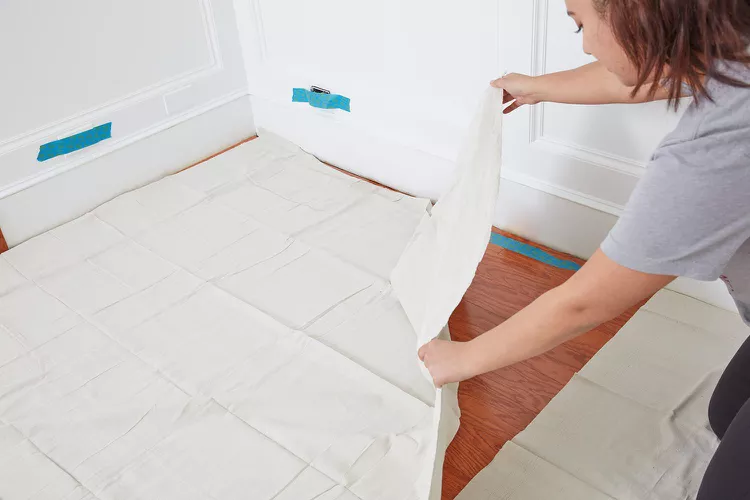 This will protect your floors and furniture from any accidental spills and make cleanup much easier. Once you're done sanding and painting, simply shake out the bedsheet and wash it with cold water to use it again when a need arises.
10. Wipe off dirt and grime from ceiling fans
Ceiling fans are notorious for being difficult to clean, but bedsheets make the job a breeze. Just put a bedsheet over your hand and secure it with one hand while you use the other hand to wipe down the blades.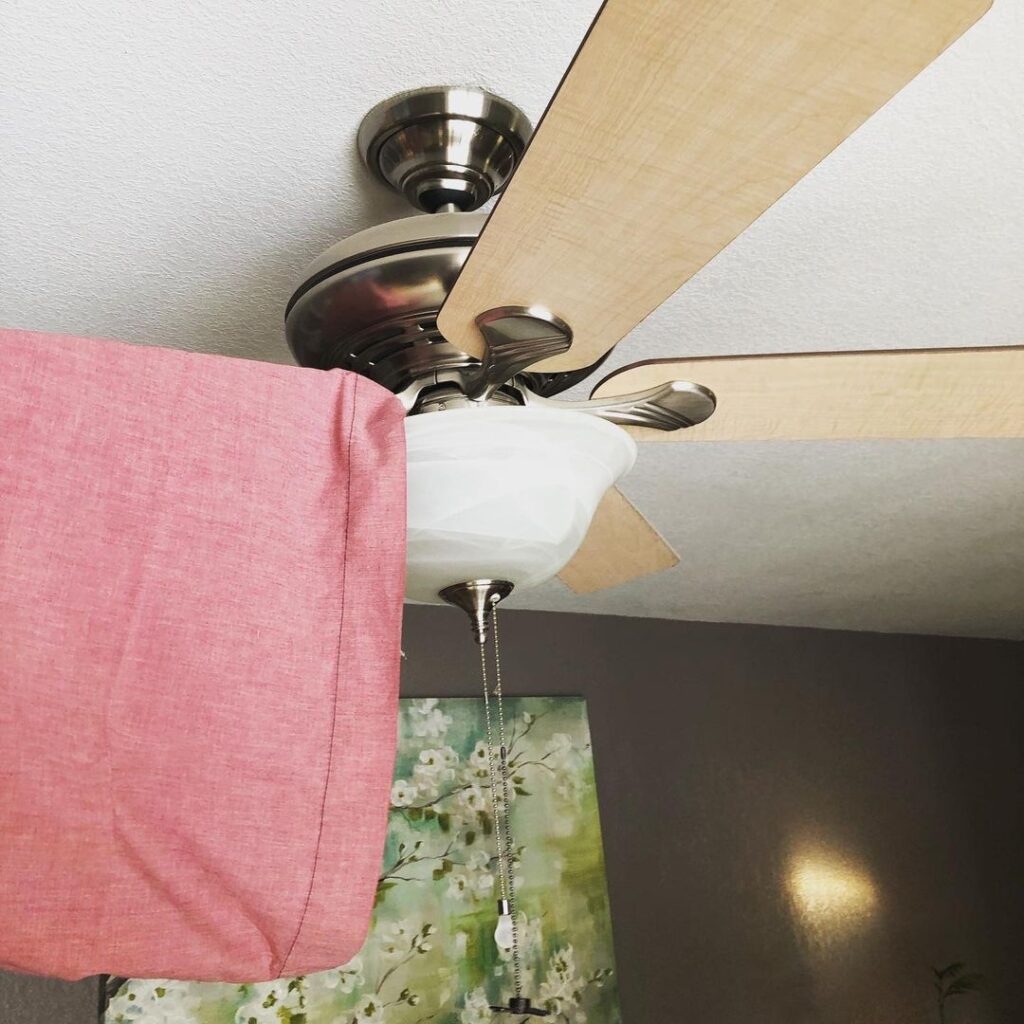 The dust will cling to the bedsheet, so you can easily dispose of it when you're done. You can reuse the cloth after washing it with clean cold water and drying it. However, when it becomes too greasy, it's time to throw it away.
11. Don't let the dust settle
Leaving your furniture uncovered for extended periods of time is an easy way to welcome heaps of dust and create an overwhelming cleanup project for yourself. To prevent this hassle after returning home from vacation, use old bedsheets that are lying around unused.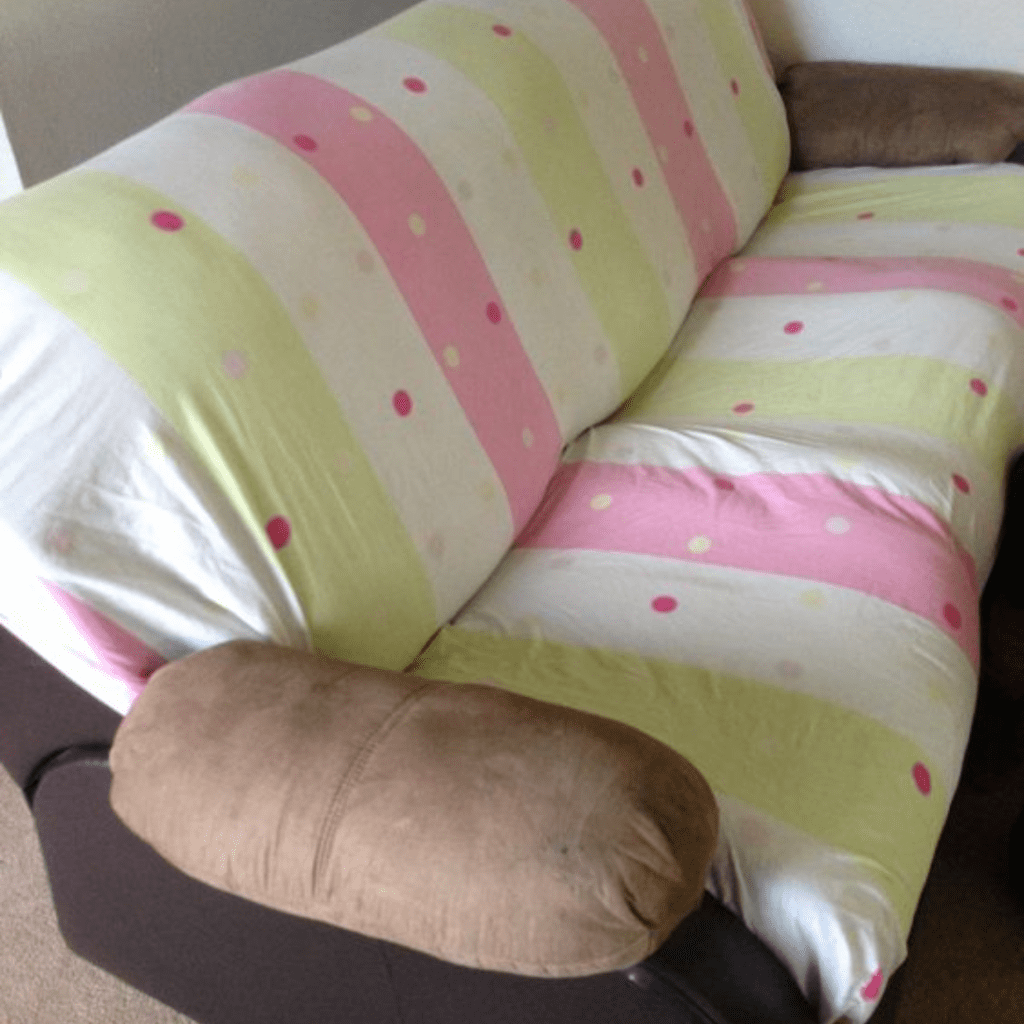 Bedsheets are the perfect way to cover up furniture and keep it clean. Simply drape them over your couch, chairs, or coffee table and secure them with tape or pins. After coming back, uncover your furniture, and it will be as you had left them.
12. A tent in the house
Bed tents are not only for the kids; grown-ups can also have fun by making their own blanket forts using the old sheets. Wrap them over some furniture, and you have got yourself a private hideaway in your own house.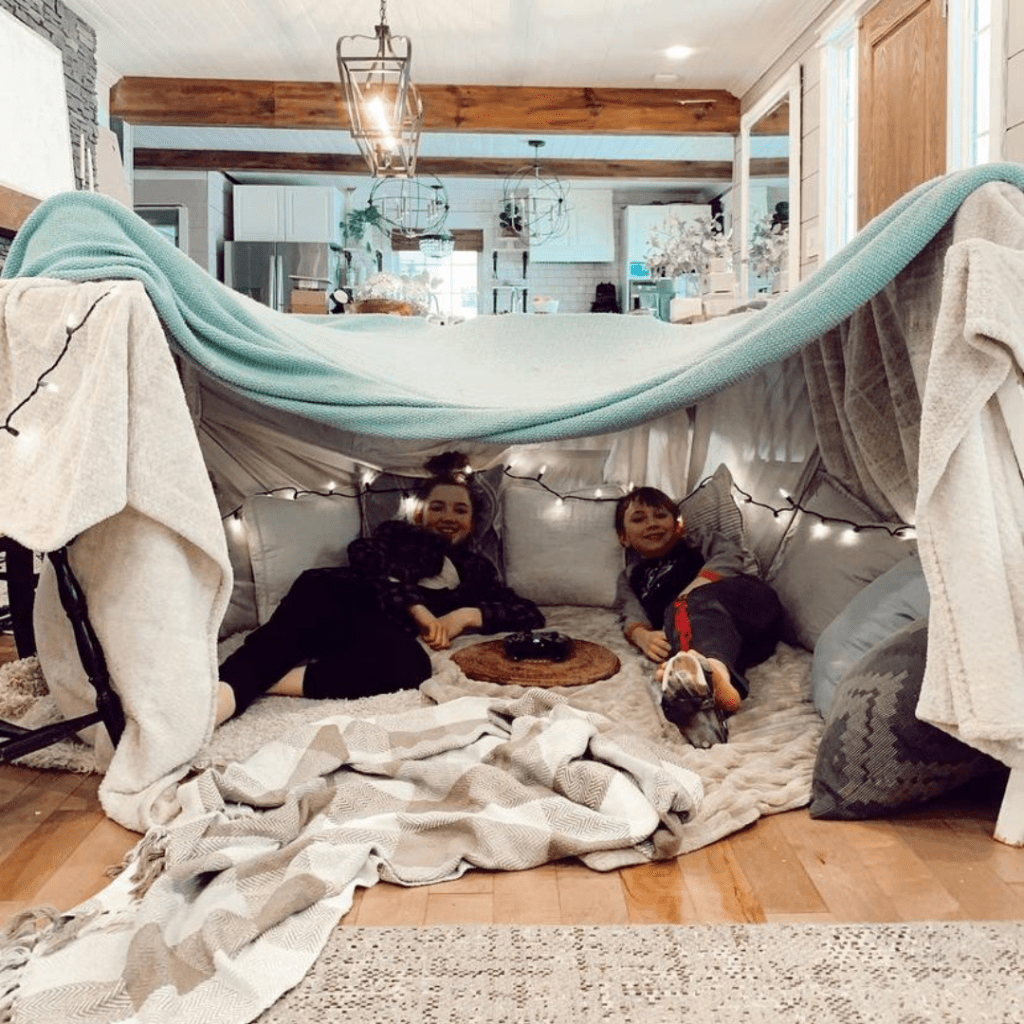 When you want to create more space in your tent, place pillows or books on top. For larger tents, use binder clips to attach one sheet onto another so that it covers all areas well without taking up too much room itself.
13. Prevent frost on windows
The easiest way to keep your windows clear of icy buildup overnight is by using a protective measure, rather than cleaning them each morning. One of the easiest and cheapest methods is to lay down some old bedsheets and towels over the glass.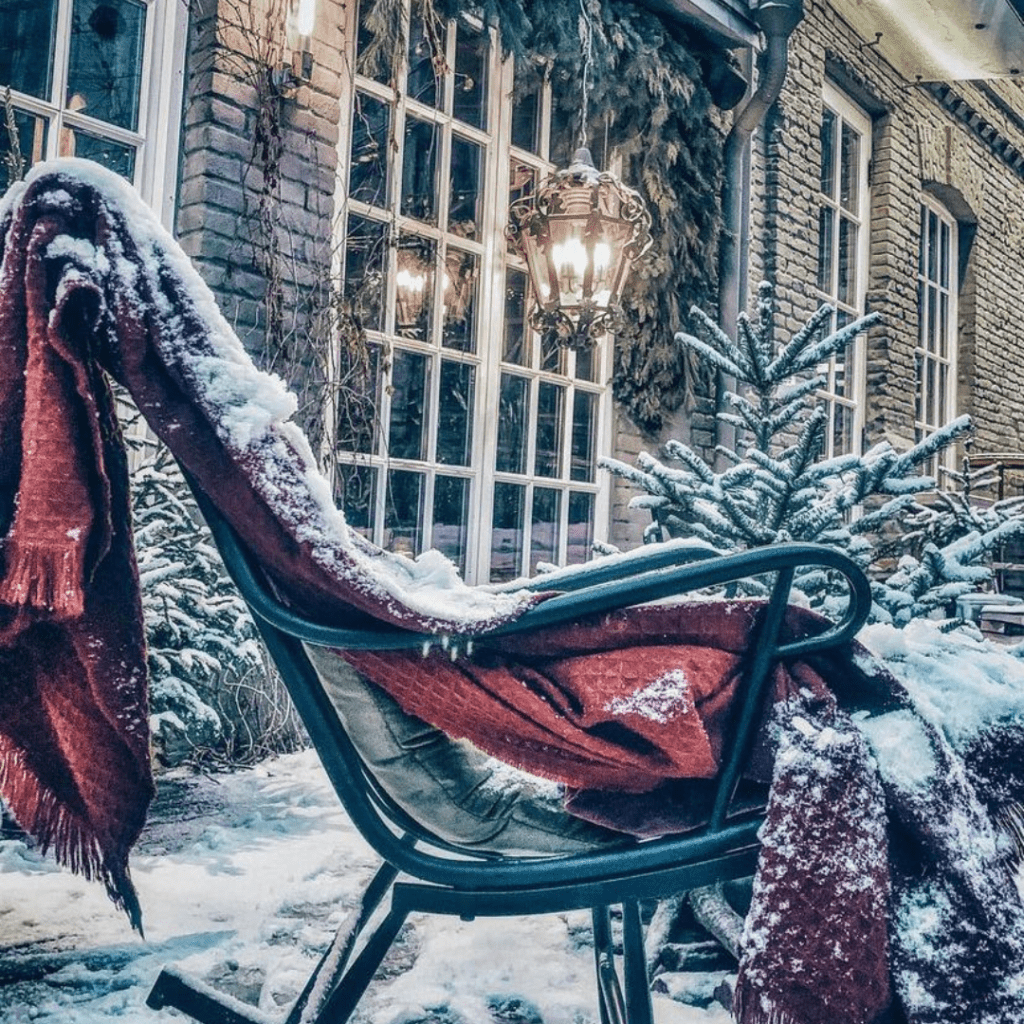 This simple task can take only a few minutes, but it will save you time in the morning when you're rushing off to work. And finally, when the daylight breaks out, you can take the sheets off, and let the sunlight into your house.
14. Unwind on a DIY floor cushion
Take your favorite old bedsheets and make some cushions for your meditation nook or favorite yoga spot in your house. Layer a few sheets to give yourself some padding. Once established, light some scented candles and pick some soothing books for an instant dose of relaxation.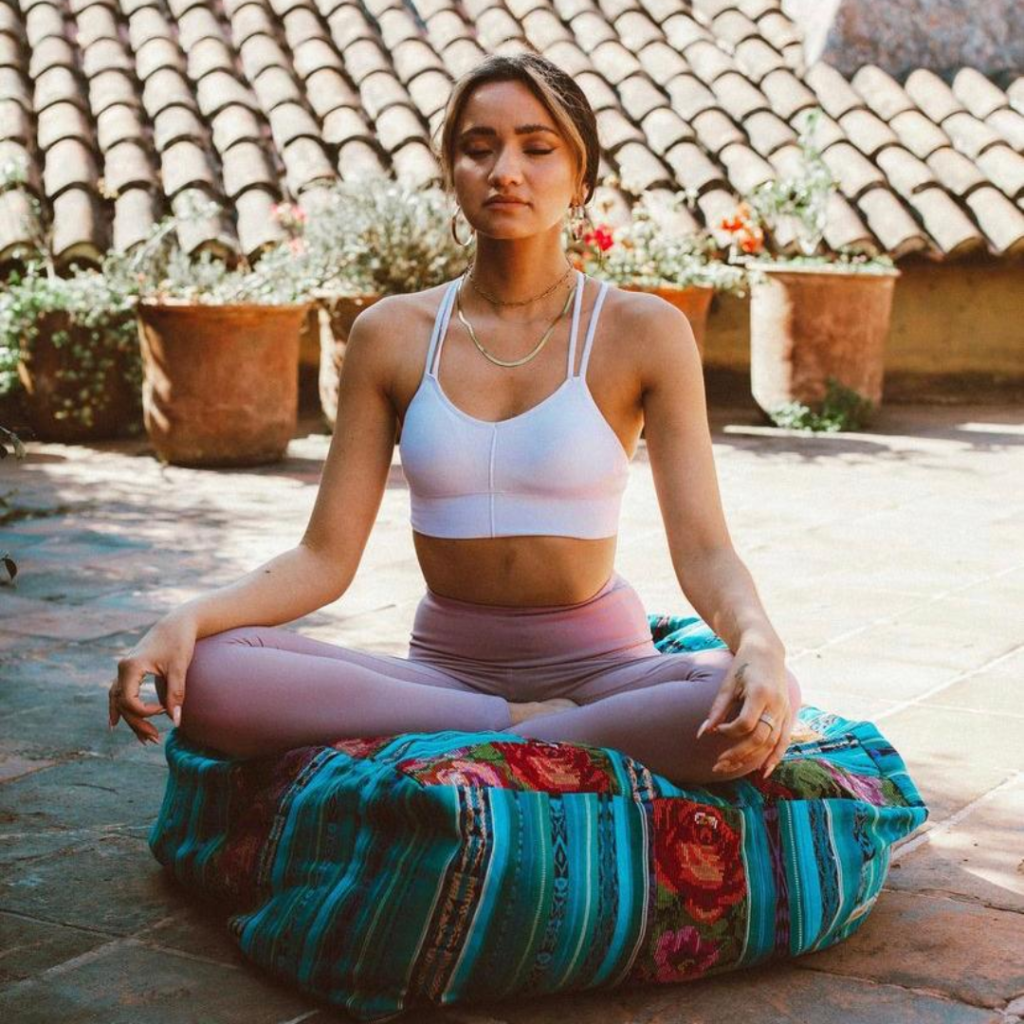 These floor cushions are not just comfy to relax; they are also perfect for a game night with friends or lounging around the house. They're an easy way to lay out some space to relax without sitting on a dirty floor.
15. Use old cotton linens to make beeswax wraps
Old bedsheets can make great beeswax wraps — a sustainable alternative to plastic wrap. Cut the sheets into desired pieces, coat them in beeswax, and you've got yourself a reusable food wrap. These wraps are inexpensive and safe from cross-contamination as well.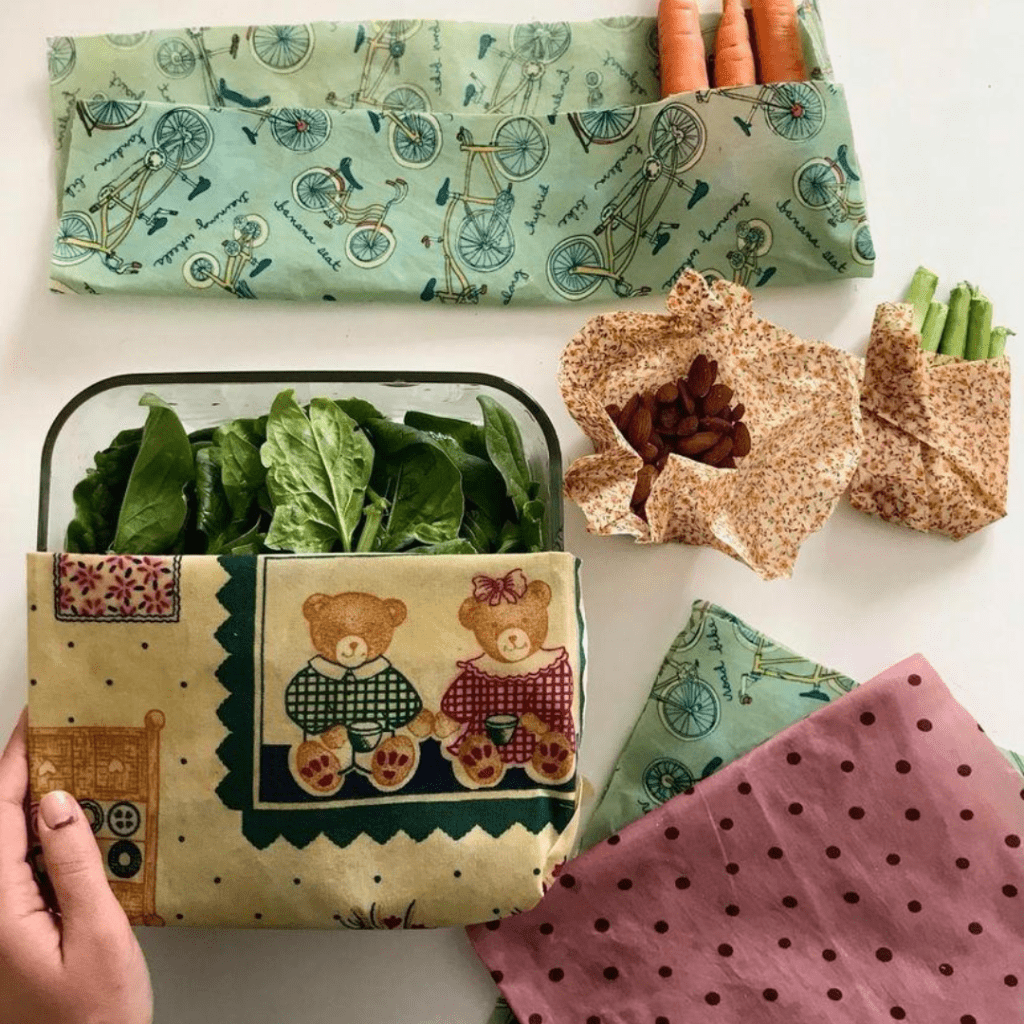 The possibilities for snacking in these wraps are endless — fold them into smaller cones or cartons for easy access when you're in a hurry, or you can even use different fabrics for each pouch depending on what kind of food it holds. Your kids are sure to love the custom snack pouches!
16. Sheet at the rescue
Suppose you find that you are in a situation where you need to evacuate a building; use bedsheets as a rope. Tie them together and throw them out of the window. You'll be able to climb down to safety in no time.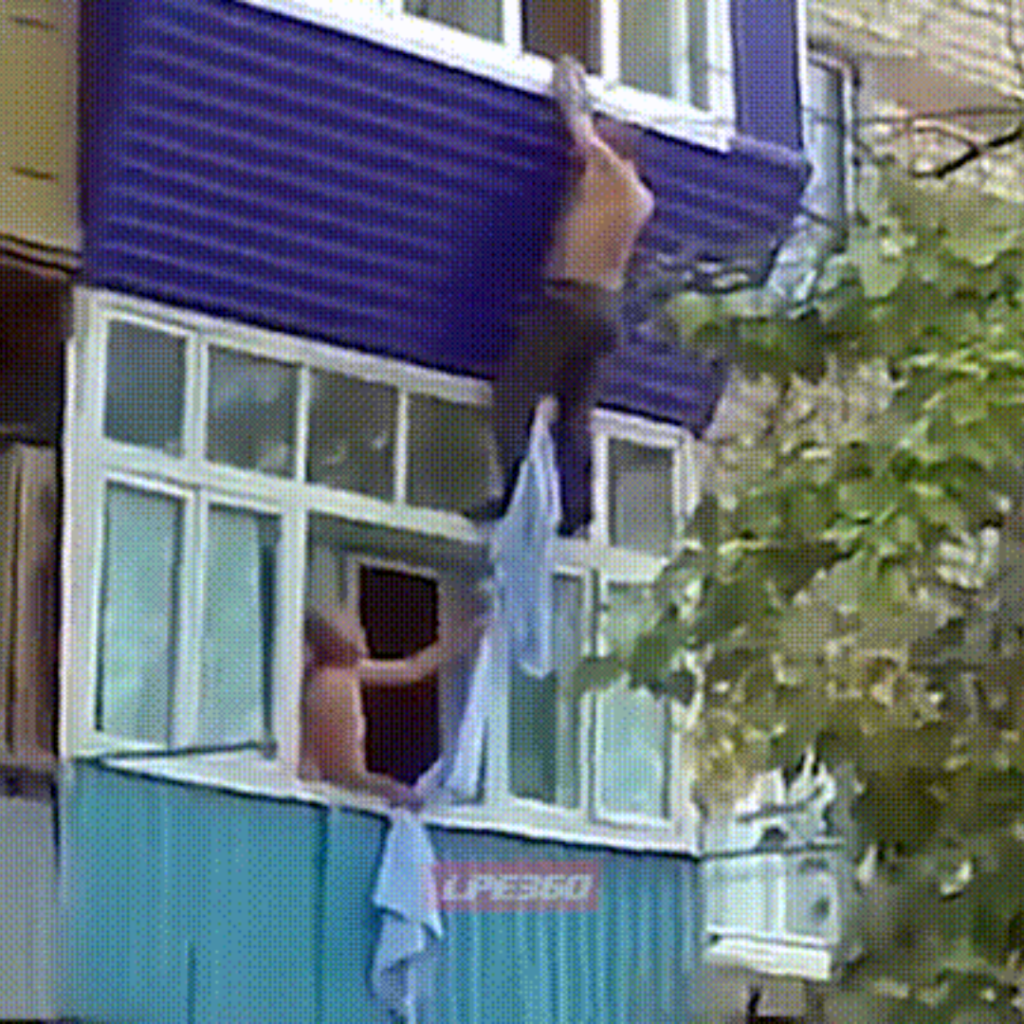 It may seem cliche, given that they're so frequently used in the movies, but there's a reason it's a common idea. If you're ever in a situation where you need to escape via bedsheet rope, remember to keep calm and tie secure knots.
17. No more plant frost
Outdoor garden plants are vulnerable to frost damage, and bedsheets can help protect them. Drape the sheet over the plant in the evening and remove it in the morning. It will trap heat overnight and protect your plant from the cold.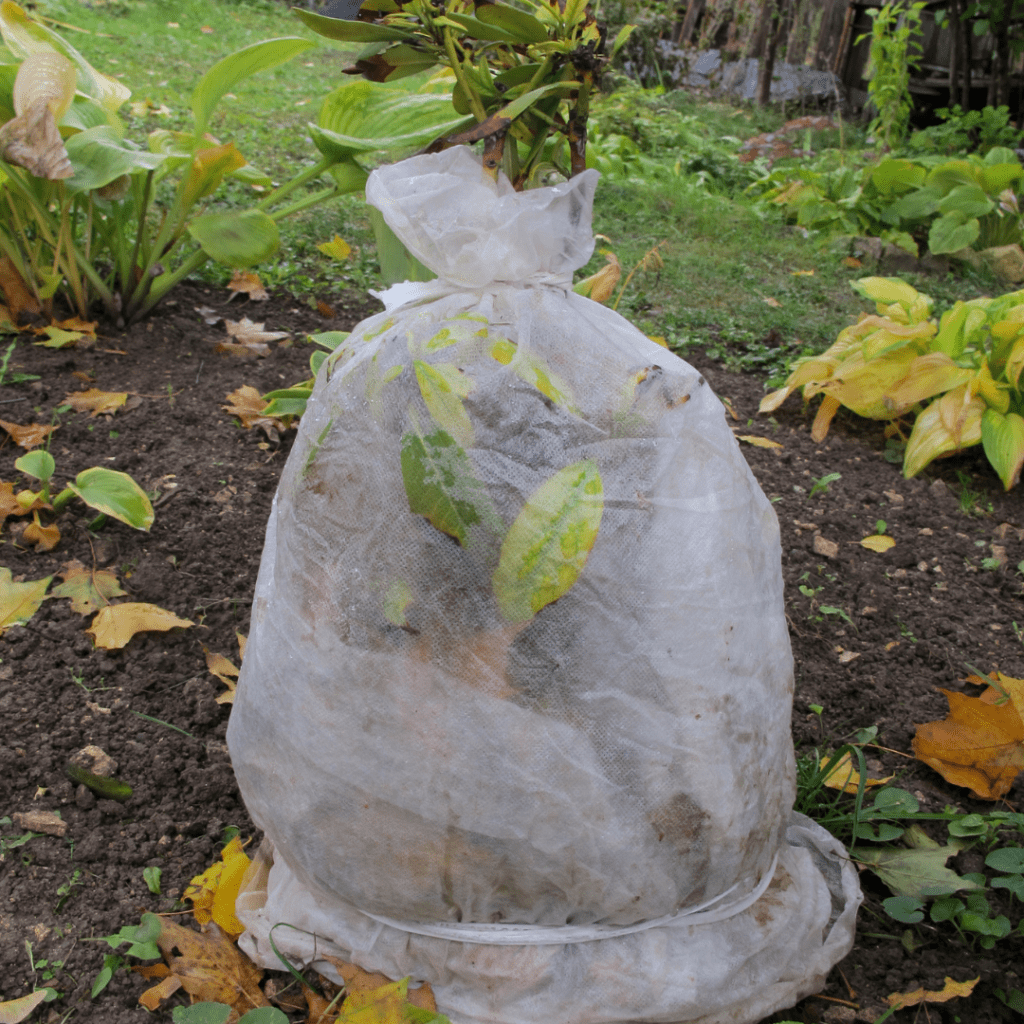 This mini greenhouse is an inexpensive way to keep your plants from withering away during the colder and harsher seasons. You can also use old blankets in place of bedsheets. In short, larger pieces of fabrics work well for shrubs and larger plants.
18. Save breakable items
Reusing old bedding is not only good for the environment, but it can also help protect your breakables when you're packing them before a big move. Wrap glasses and dishes in soft, cushiony material, and you are less likely to deal with any messy accidents.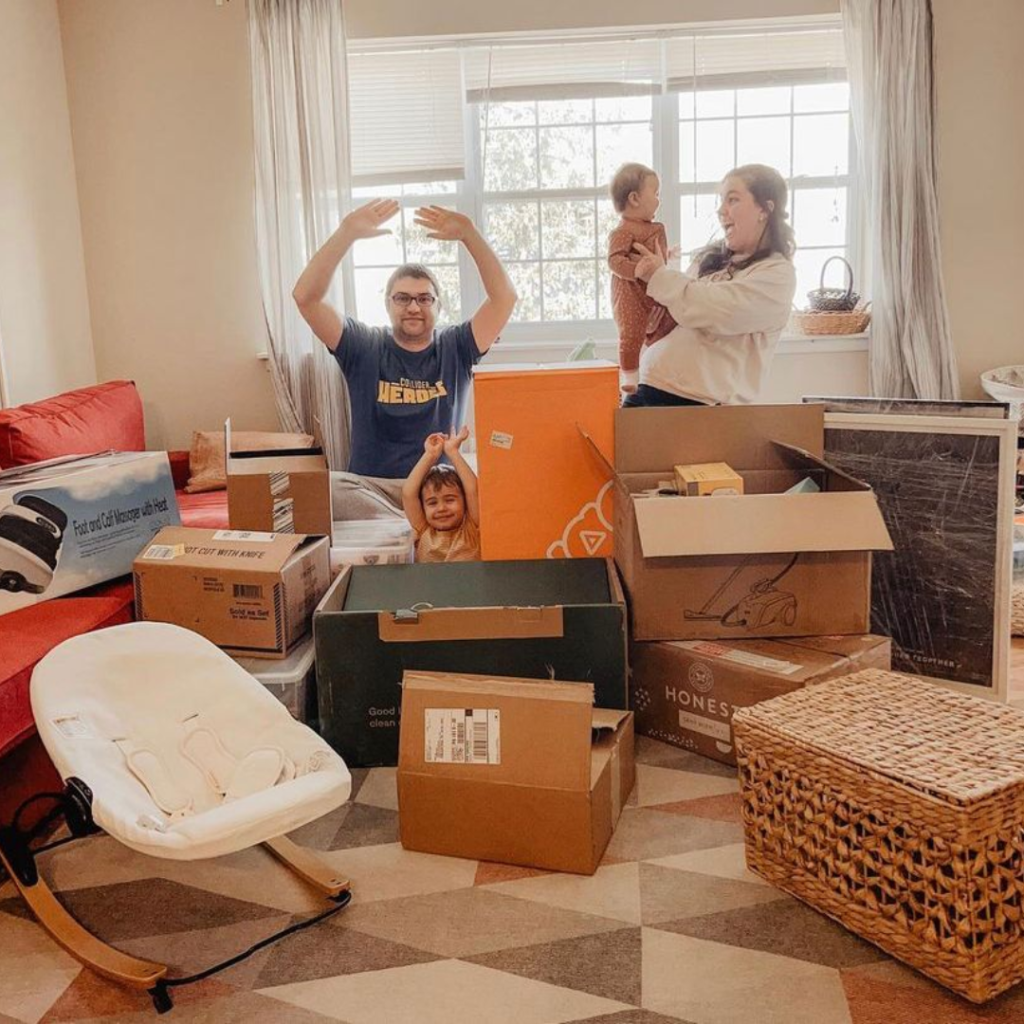 This also helps you save money you would otherwise spend on buying bubble wrap or other packing materials, only to be dumped later on — which is an environmental nightmare in its own way. Breakables aside, you can pack many more everyday household goods by upcycling your not-in-use old linens.
19. Shop in reusable shopping bags
Many of us are tired of using plastic shopping bags. One suggestion: use old bedsheets. Cut them into strips and then tie them. You can use them repeatedly, and they are much better for the environment and reduce carbon footprint as well.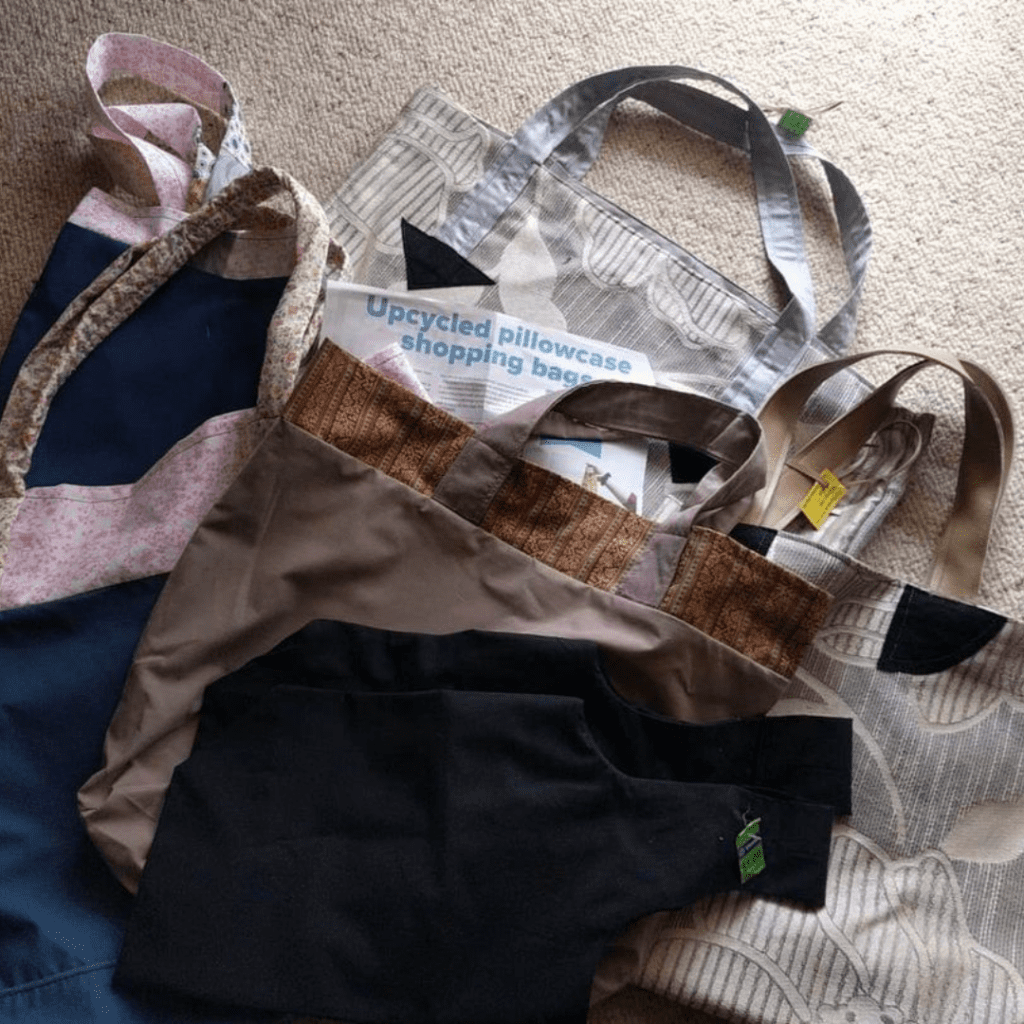 In a few steps and with a pair of scissors, some pins, and thread, you will be able to make a dainty-looking sturdy reusable shopping bag. You can do this by yourself or with some friends who are fans of DIY projects.
20. A nitrogen-rich compost
You may not think of bedding when it comes to composting, but if you have a duvet or comforter with feather and down filling, place these insulating fabrics in your backyard mulch pile, where they will decompose into perfect organic matter.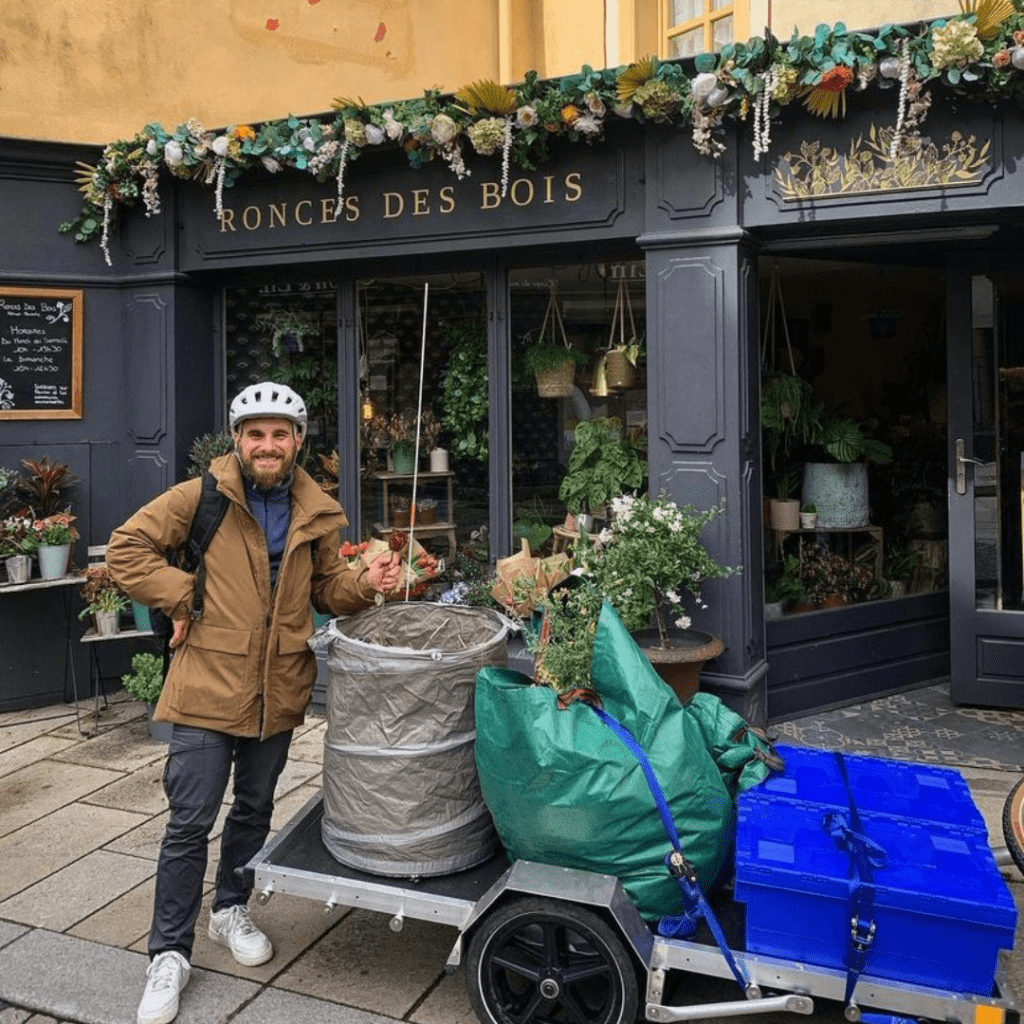 Make sure to cut feathers and fillings into smaller pieces so that it breaks down more easily and quickly. You can use wood shavings and sawdust to speed up the process as they are a good carbon source for decomposition.
21. Design a dainty bathroom mat
If your bathroom is in urgent need of a makeover, bedsheets can help. Try your hand at an upcycling project by making these simple, machine-washable mats. All you need are old bedsheets or fabric strips and some sewing, knitting, or crocheting skills.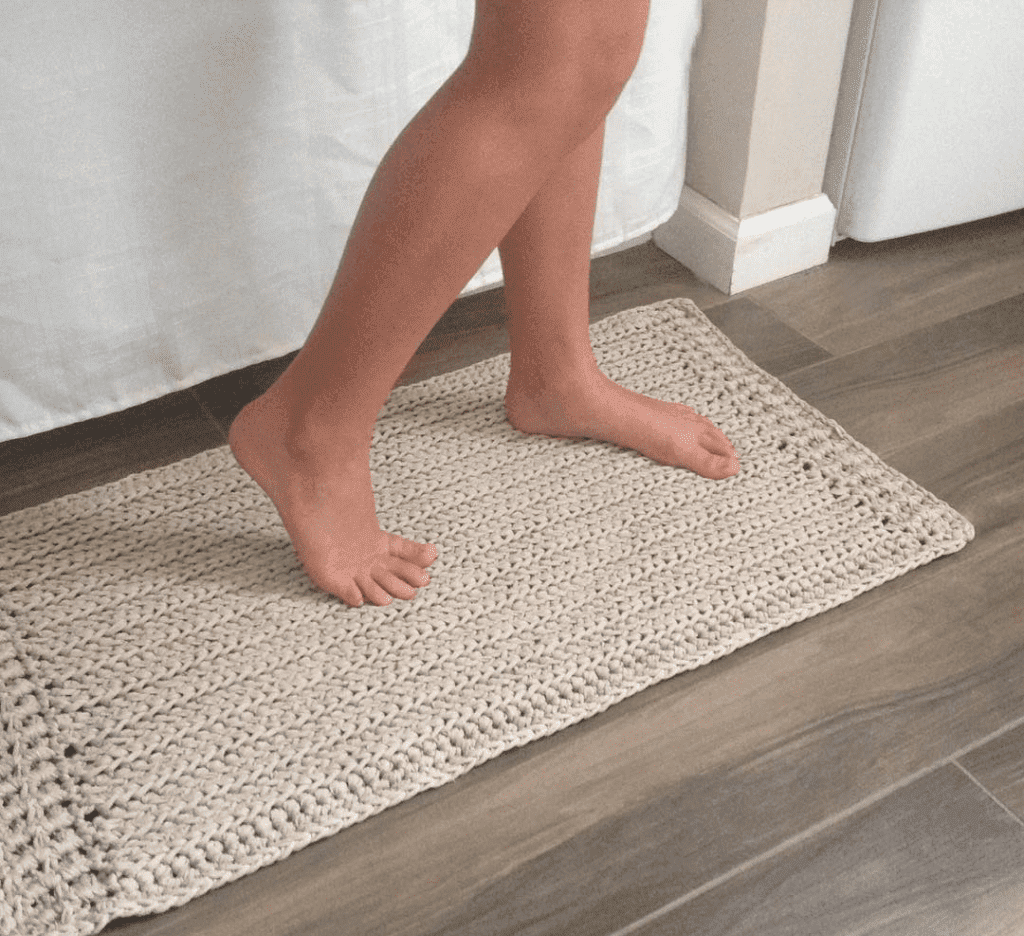 Cut the desired length of each strip so that they will fit into one another easily. Make sure there are no gaps between them when attached side-by-side. And with that, you'll have a brand new bathroom mat in no time.
22. Halloween costume for everyone
Are you hunting for a quick and easy costume? Look no further than your old, white bed sheets. Cut them into small linear strips and tie them around your body. You can be a ghost, a mummy, or even a Roman soldier.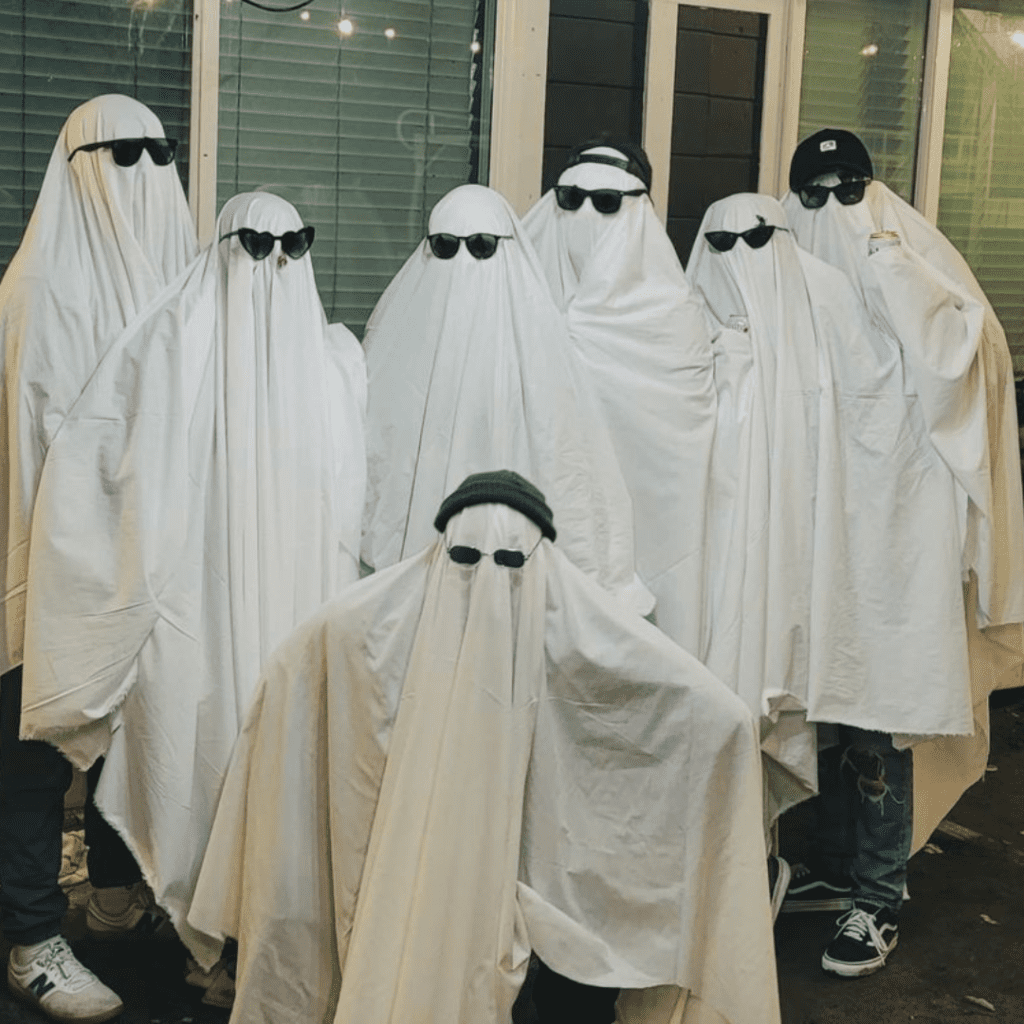 There are many creative ideas when it comes to creating a costume out of unused sheets. For instance, you can even turn your son into a superhero or daughter into a Greek goddess they always wanted to be while still keeping with the tradition.
23. Upcycle old pillows for outdoor relaxation
Take some old pillows and cushions that you are not using and sew them onto your duvet or comforter to create tabs. This will give your DIY bedding a more finished look, and it will be easier to make, compared to starting from scratch.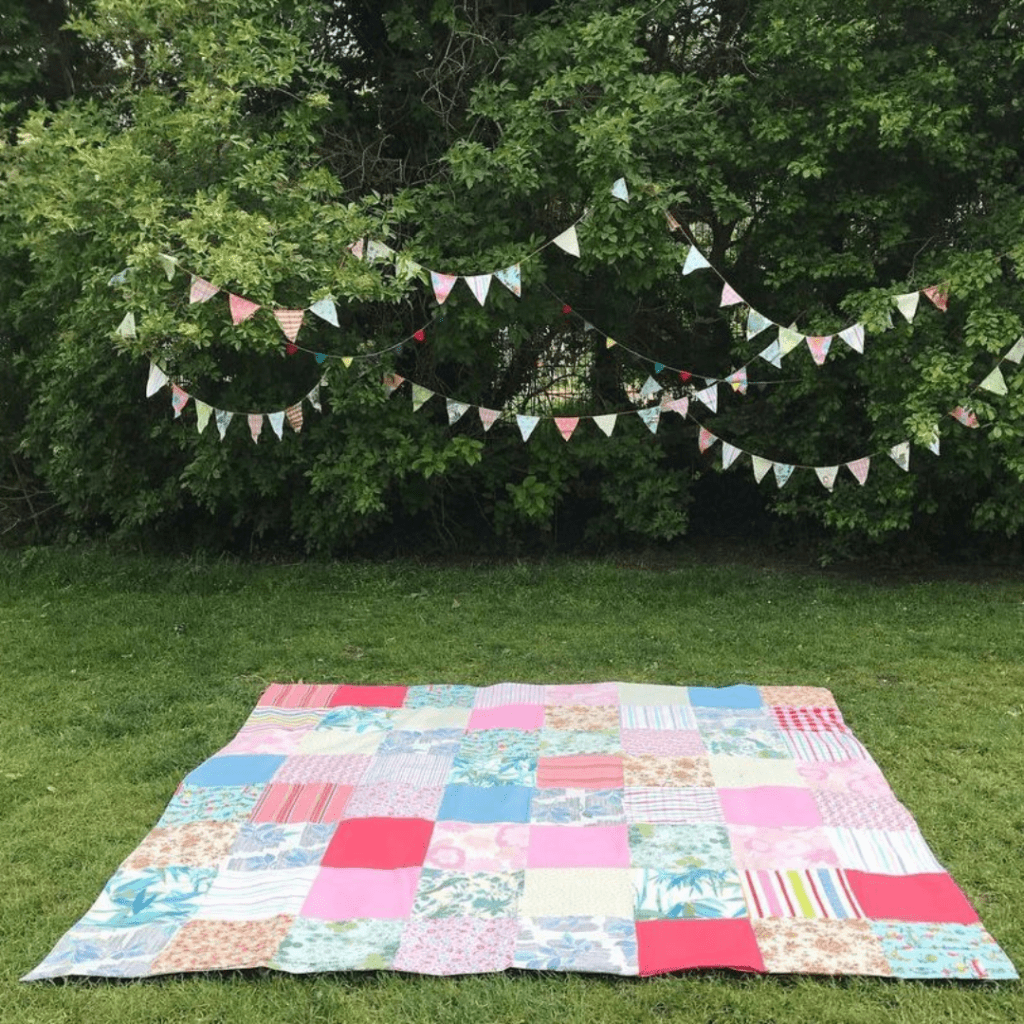 You can then move this duvet to the garden area for extra comfort and use it while you are working or relaxing outside. You may even call over some friends or organize a small picnic for your kids on hot summer days.
24. Fitted sheets as ironing board cover
If you don't have an ironing board cover, don't worry about it. Save yourself the money of buying a new one and use what you have at home. Spread an old fitted bedsheet over your ironing board, and you are good to go.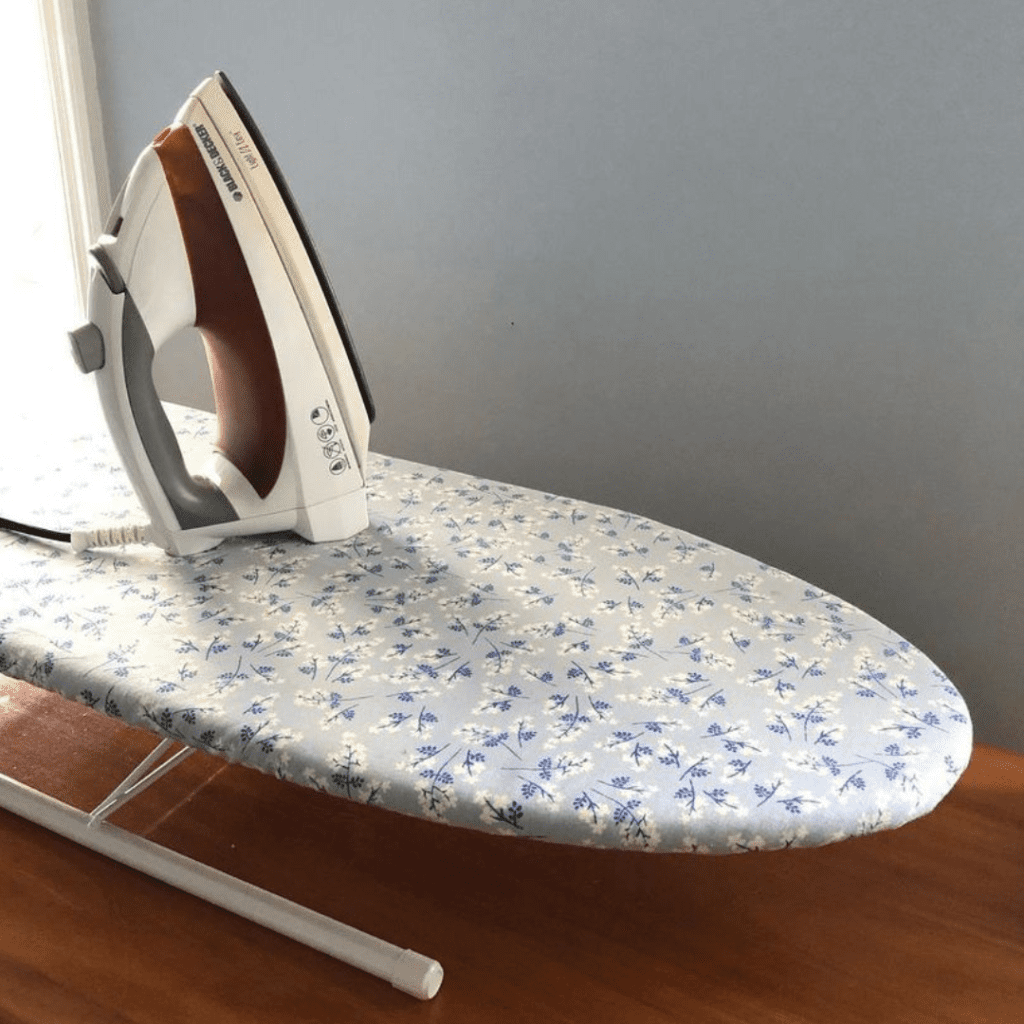 If the elastic bands of the bedsheet have become loose, replace them with new ones. Just make sure you select a bedsheet in a fabric that is both heat-resistant (cotton) and dark-colored. A store-bought cover may or may not fit perfectly, but a DIY cover will always do.
25. No heat, no ironing curls, and ringlets
Yes, bedsheets can be used to create curls or ringlets in your hair. Wrap your hair with an old bedsheet and secure it with a hair tie. Leave it in for a few hours, and you'll have beautiful, natural curls. Just make sure your hair is damp before giving this one a try.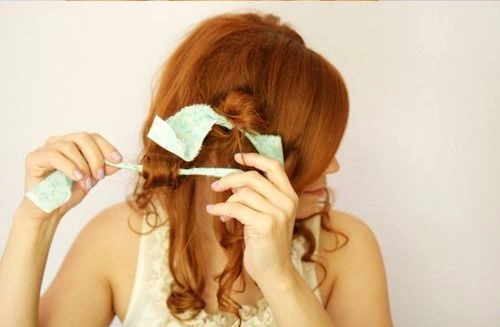 To use a bedsheet, cut long strips of the length of your hair, no more than 2cm wide. Now take one strip and a small amount of hair starting from the front and wrap your hair. Slowly move backward. Once done, secure them and go off to sleep.
26. DIY Christmas decor
Bedsheets are a perfect alternative for creating some unique and eco-friendly Christmas decorations. You can use old duvet covers to make Santa sacks and old pillowcases to make Christmas stockings. But, pick the bedsheet colors that resonate with the festival.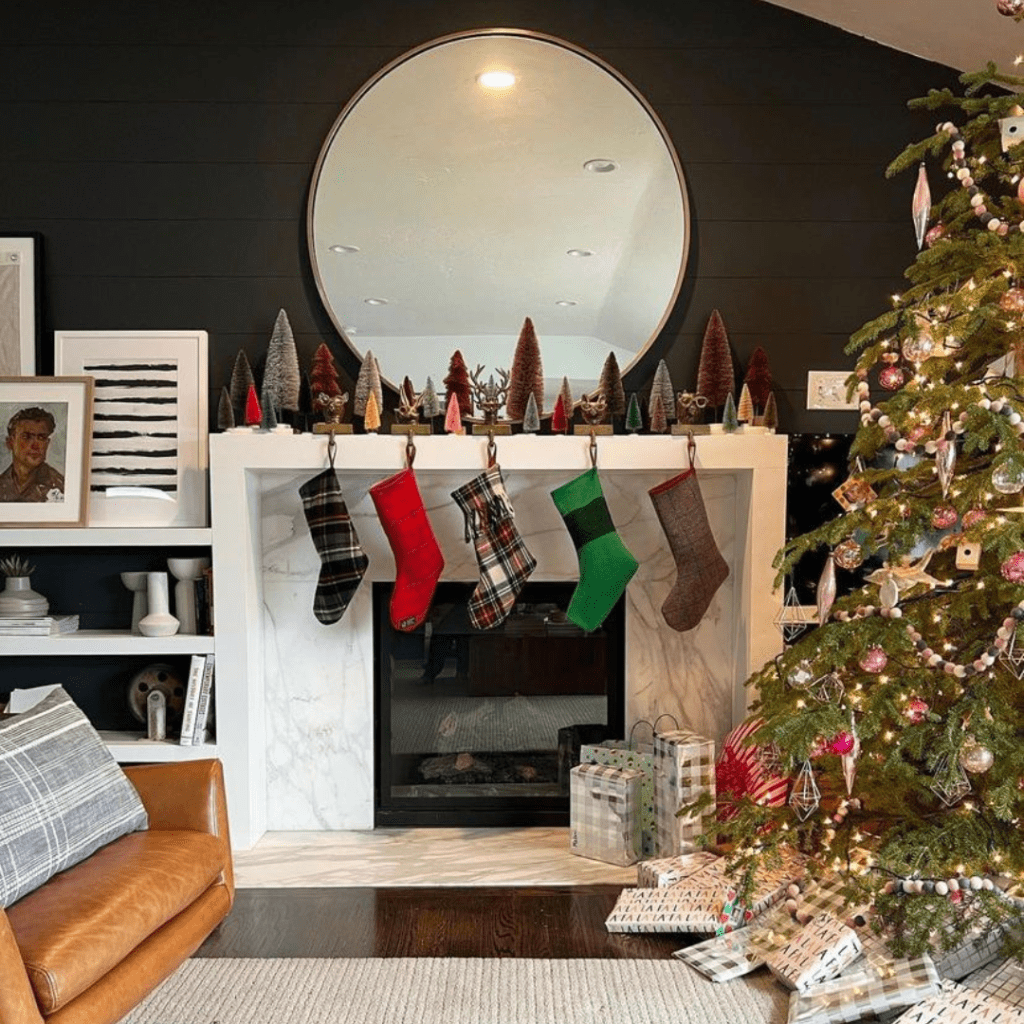 Now decorate these stockings and sacks however you want, and you will have some DIY Christmas decorations without spending a dime. You can even include your kids in the decoration and see how much fun it turns out to be.
27. Homemade flight cushions
When going on a long flight, make your own comfortable flight cushions from those old bedsheets and memory foam pillows before leaving. Sew them together, and you'll have a custom cushion that's much more comfortable than the ones they give you on the plane.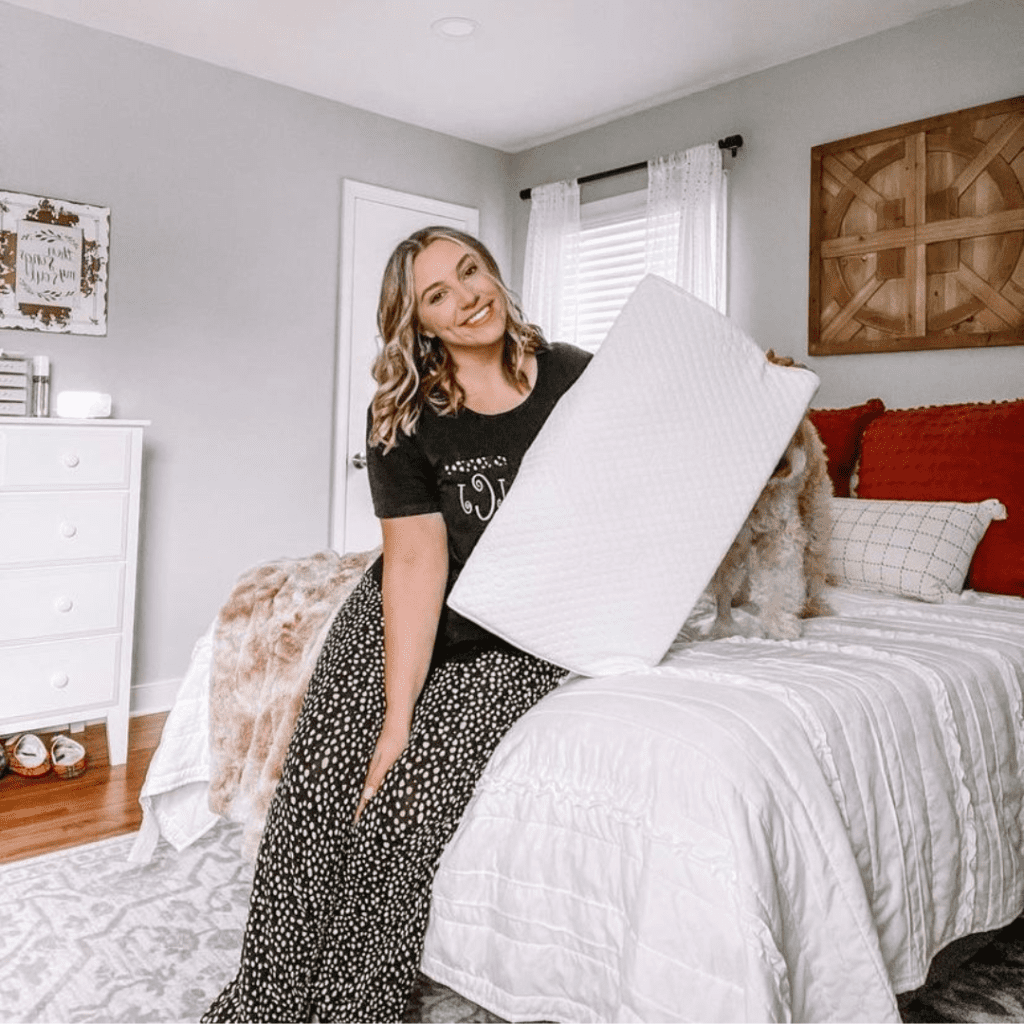 Neck pain is a huge drawback to most travelers, but once you get this homemade travel pillow in your carry-on, your neck will be grateful to you. Most importantly, it is machine washable and also weighs less than one pound.
28. New soft toys from old pillow stuffing
You can use some old pillows or bed sheets that you are not using to make new soft toys for the kids. Add the stuffing and sew them shut. You can even show off your creativity and make different shapes and sizes.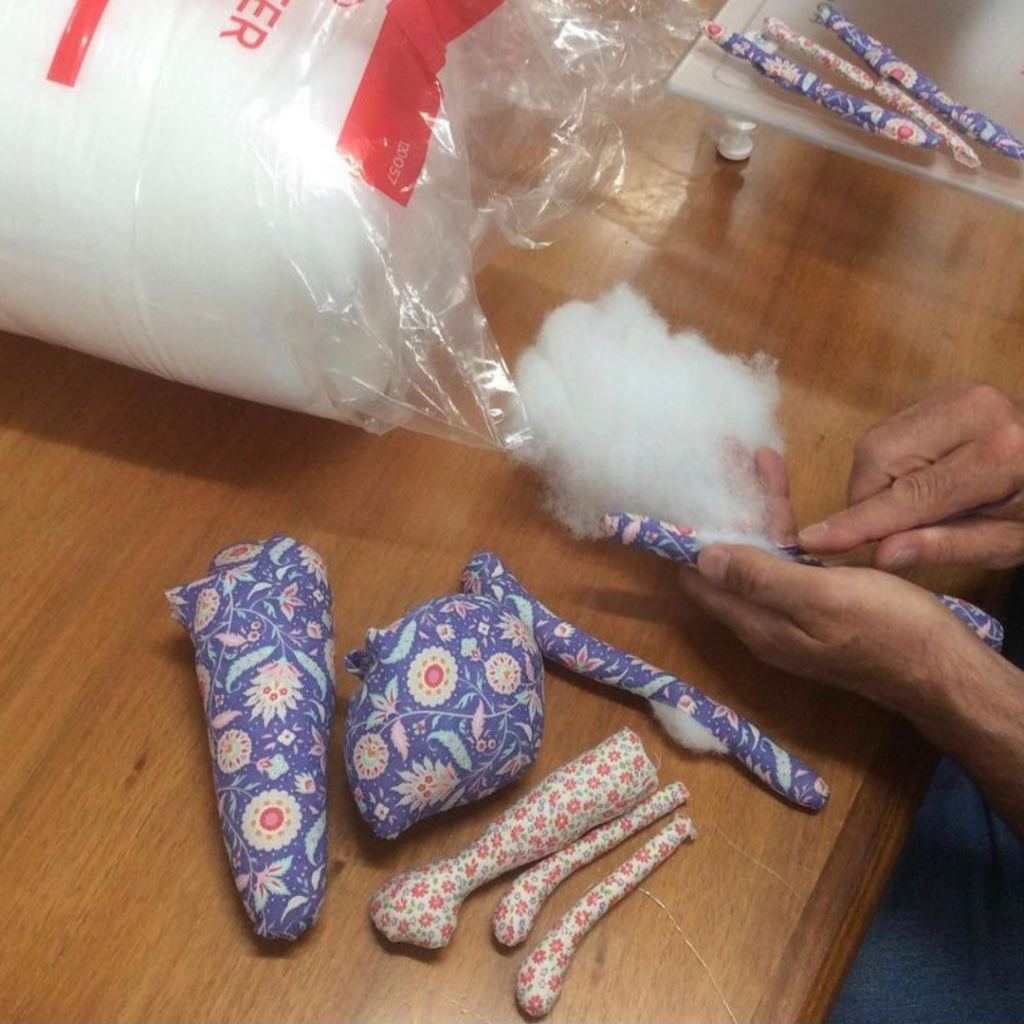 Another occasion when you can use it is when your child's favorite soft toy is withering out. You can use an old pillow to give that toy running low on compact material a new lease on life. For such transfusion, you need only basic sewing skills.
29. Easy to make draft stoppers
When a drafty door or window is troubling you, use an old bedsheet to make a draft stopper. Fill it with rice, beans, or sand, and sew it shut. Then place it under the door or window to help keep the drafts out.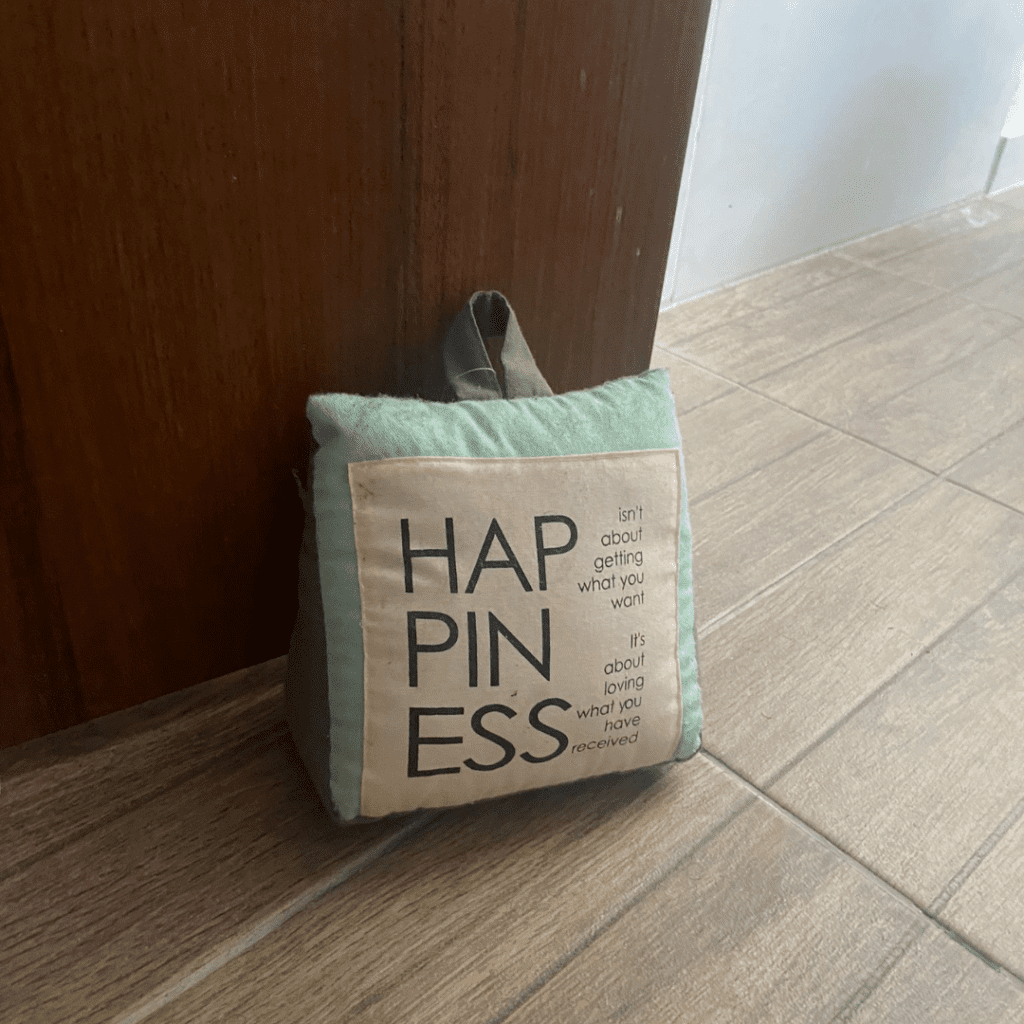 This will help you lock in the warmth inside while preventing the cool breeze from entering your abode, and keep those creaky doors shut. The best part is you can experiment with the colors of your door or window stoppers to match your inner decor.
30. DIY drawstring bags
Bedsheets can ‌make a variety of different things, including drawstring bags. Cut them into the desired shape and sew them together. Then add a drawstring of the same sheet or of a contrasting color, and you've got yourself a new bag.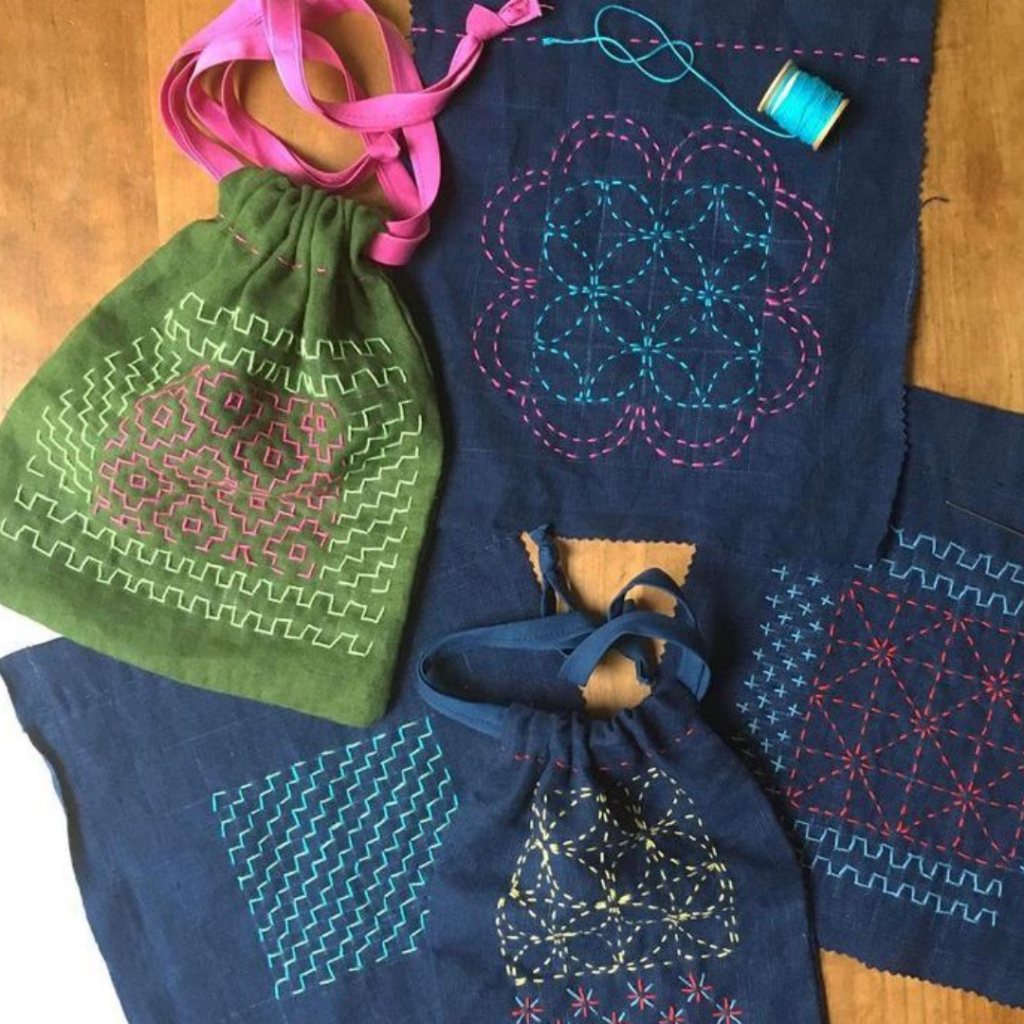 You can use these homemade drawstring bags to organize household stuff ranging from dirty laundry to clean clothes. You can even carry them as travel storage bags. An added suggestion: you can take a shortcut with pillowcases, since they're already sewn in a bag-like formation.
31. Camping accessories
If you're an avid camper or hiker, bedsheets can be used to make a variety of different things. You can use them as a groundsheet, a tarp, or even a hammock. Wear your creative hat and see what you can come up with.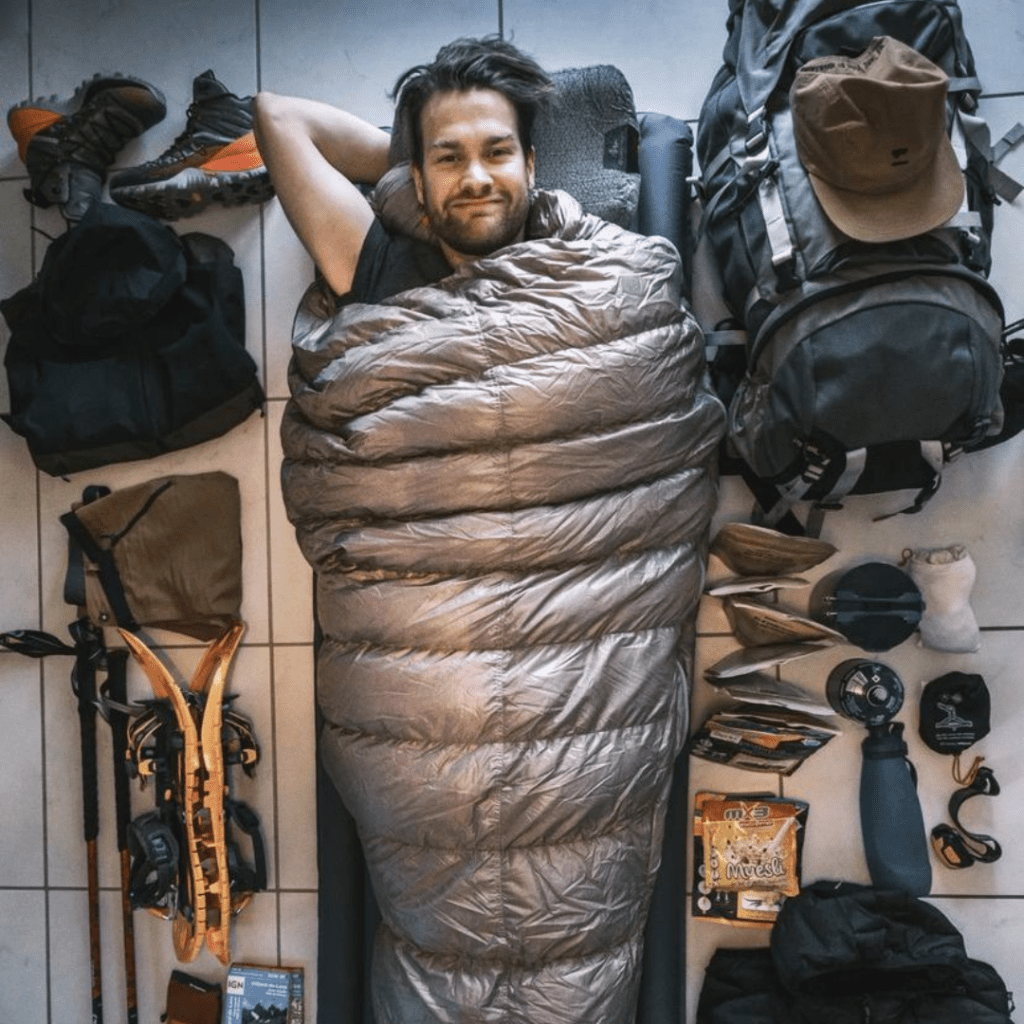 Another interesting use of old bedsheets can be when you are looking for a way to make your sleeping bag more comfortable when out in the open. Sew them together and you have got yourself a custom sleeping bag liner.
32. Design curtains at home
When you want a cheap and easy way to decorate your windows, bedsheets can come in handy. They can make great curtains. Hang them up with some clips or rings, and you have got yourself a new set of curtains.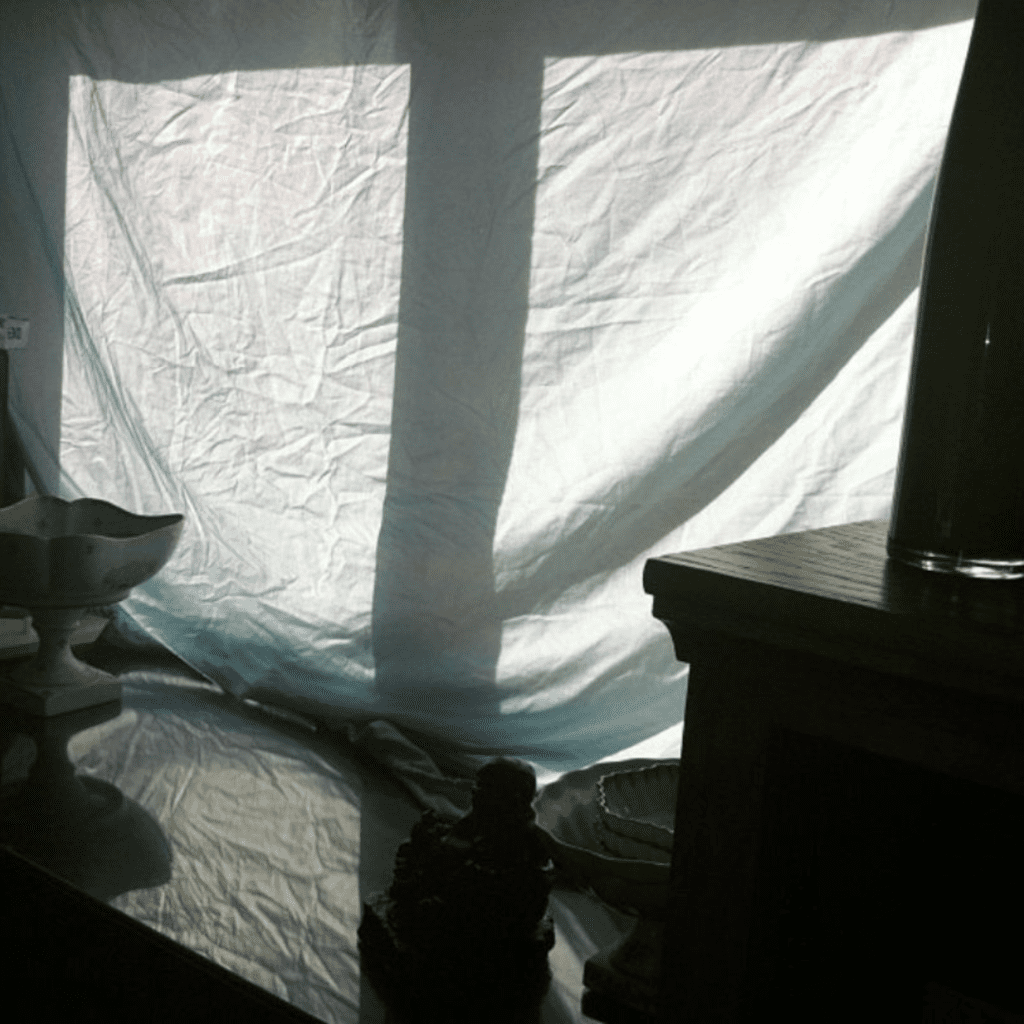 Conversely, use floral bed sheets, they can add a nice and feminine touch to your room. And you can change up your decor without having to buy new fabric every time you get bored with it; just pick another old sheet.
33. Playmat for kids
Here is a little tip for parents with young children. Take those old, unused sheets and make play mats with them. As young children often need somewhere safe to lay their toys, a bedsheet spread out on the floor can serve this purpose well.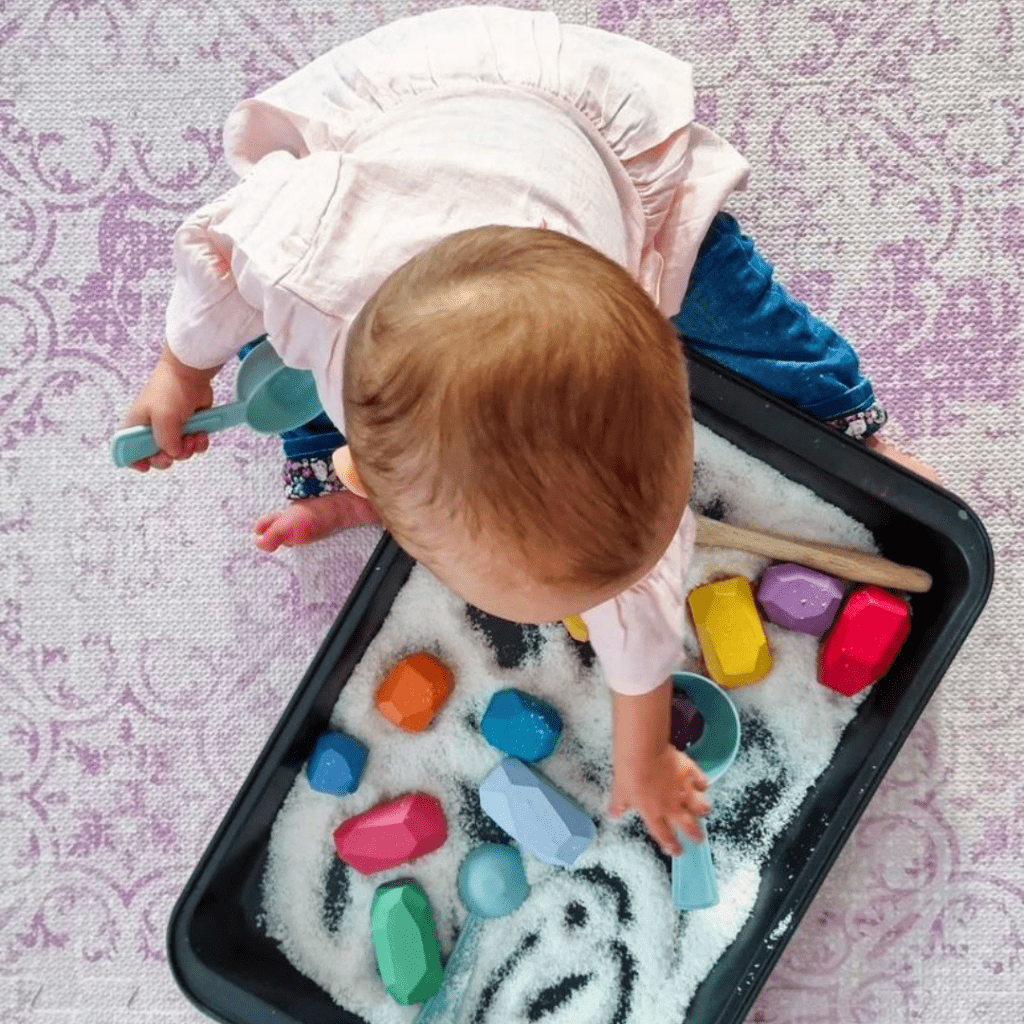 You could also sew together different designs of sheets for added interest and creativity in your child's room decoration whenever you're feeling creative. Think of how much fun it would be to create memories with them while they lay down there.
34. Personal photoset at home
Your old unused bedsheets can make a great photo set. Hang them up and you will have a beautiful backdrop for your photos. Use solid plain colors as per your requirements and you won't need any fancy studio for the shoot.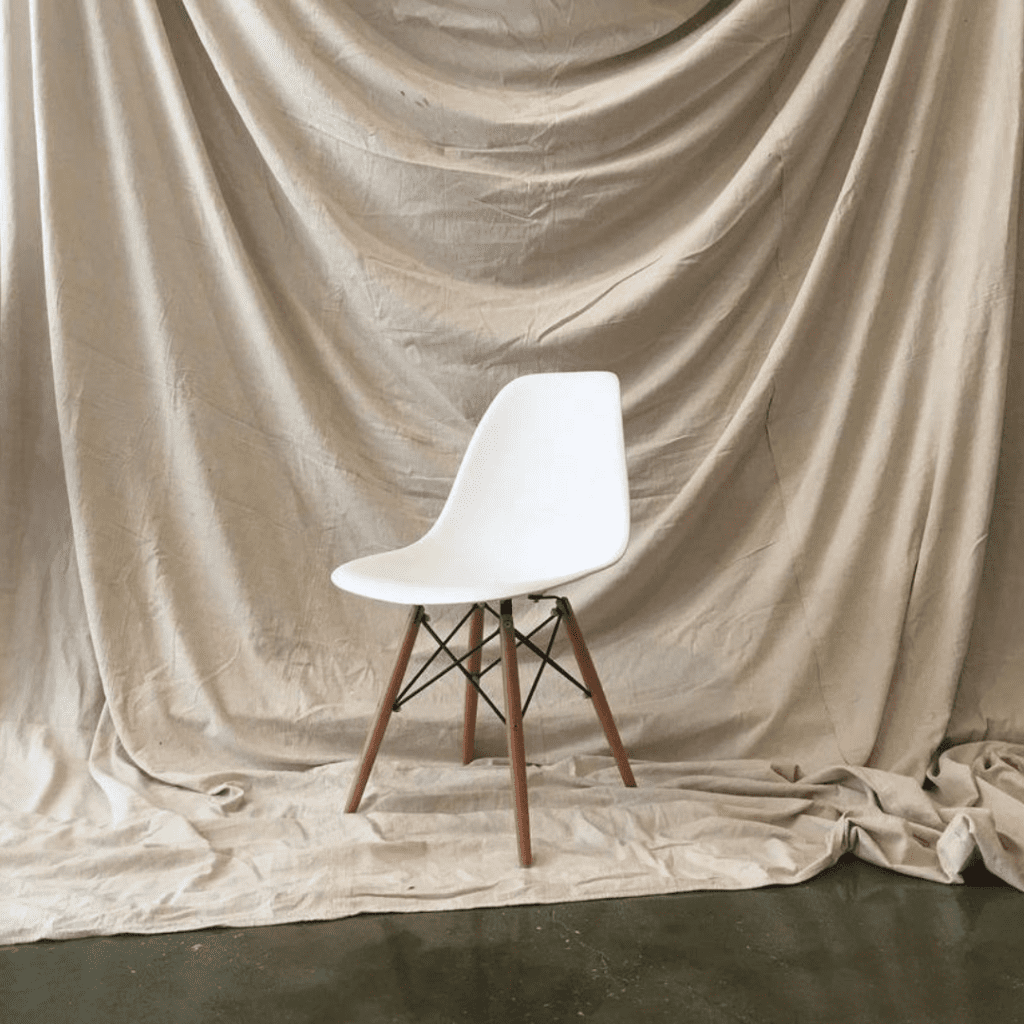 Make sure you place your subject against the sheets carefully so as not to have any unwanted shadows or windows show through from behind. Rest assured, they will work as fine as a muslin cloth, usually used in professional photo shoots.
35. Reusable makeup remover pads
Makeup remover pads are a must-have for any beauty lover. If you're in need of an affordable and easy solution, try using old bedsheets. Just cut them up into small squares or circular shapes to use as your own homemade makeup remover pads.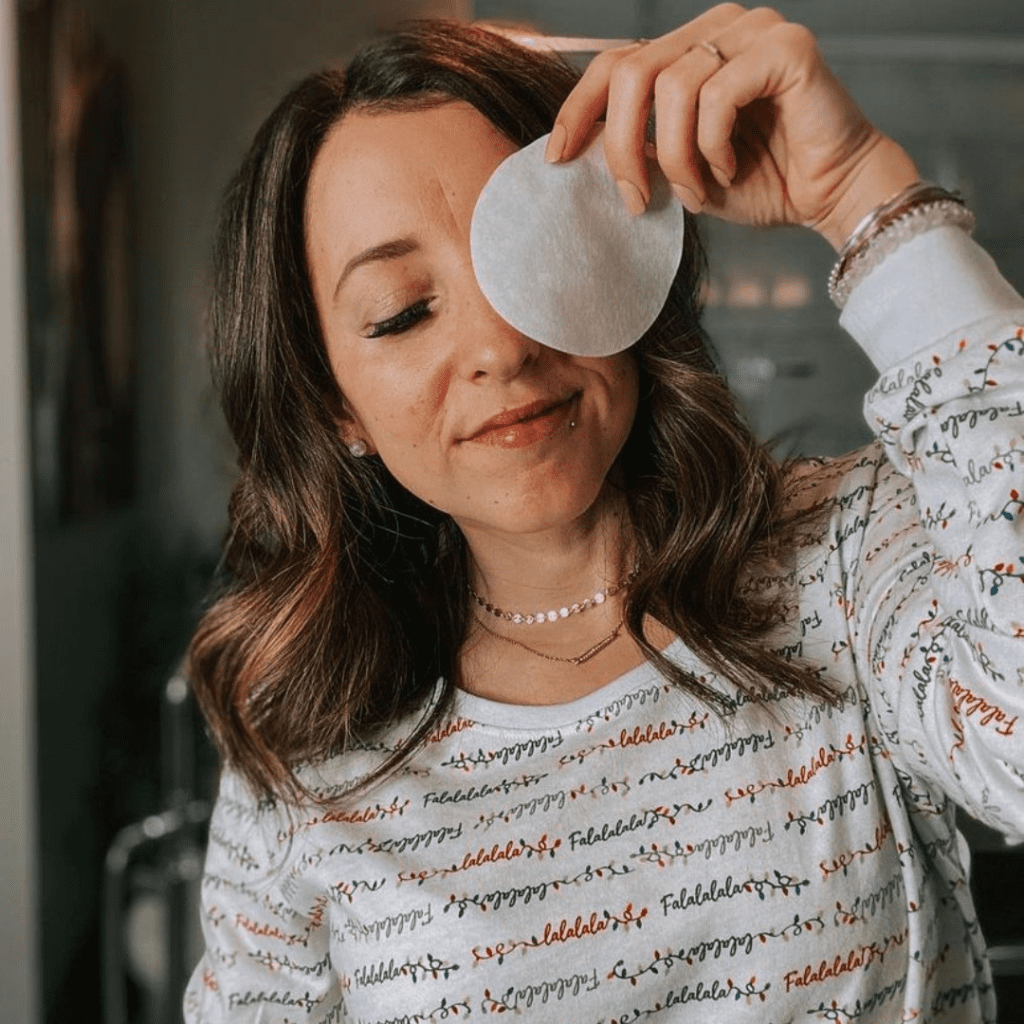 You can even pour some essential oils if desired — it will make sure that all traces of makeup get removed without making much effort. And just like that, you can replace your disposable remover pads with reusable pads without spending a huge sum of money.