Efficiency Meets Enchantment: Ways To Stretch Dollars And Time At Disneyland
By Ruby M March 7, 2022
---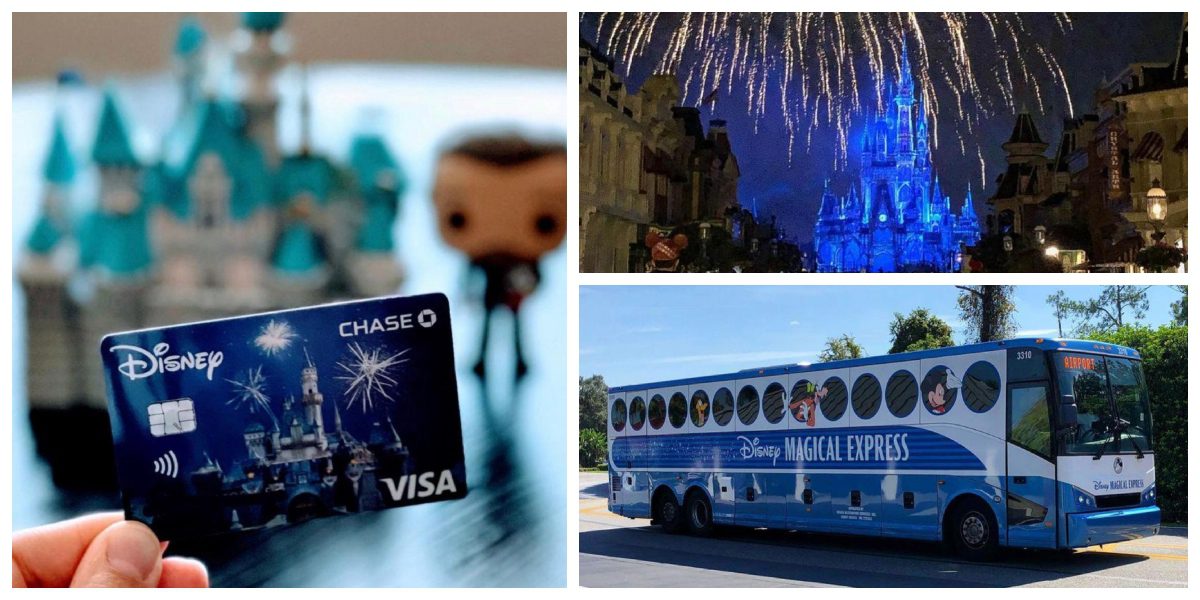 Have your kids been begging you – pretty much since they saw their very first Disney film – to go to Disney World? Have you also been saving long and hard enough cash that you're considering planning a family fun-filled vacation at Disney World sometime in the future? This article is definitely for you and anyone who wants to get the right bang for their buck at Disney Land. From choosing the suitable resorts to picking the most affordable yet memorable souvenirs and moments at Disney World, we're here to help you save as much time and money as possible. Saving a few extra dollars will still guarantee that you gift your kids with an enchanting and magical holiday that they will remember for years to come. So buckle up for the ride of a lifetime with our list of 35 ways to save money and time at Disney World.
The Disney Dining Plan – Maybe, Maybe Not?
The Disney Dining Plan offers prepaid meals based on specialized options to suit different family needs – this can be a great cash saver if you and your family aren't highly fussy eaters, and you'll be able to budget your food spend – but if you're traveling with kiddies who don't eat much, the food that's going to waste is essentially your hard-earned cash.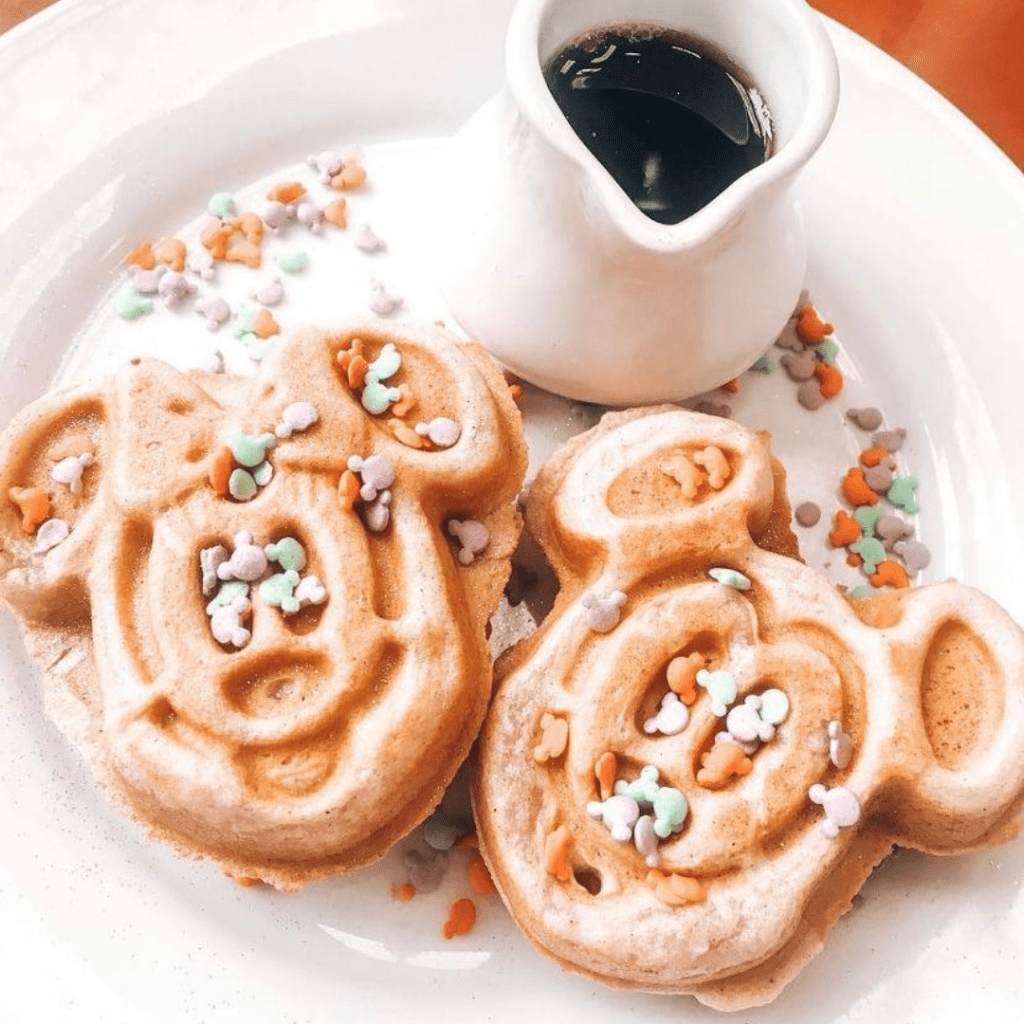 Give it some thought before making a decision – another thing to consider is a modern update to the eating plan – the adult drinks that come with each meal. If you're into having an alcoholic beverage with your food, then it's a great way to save some cash on booze – but if that's going to go to waste, it might be better to plan your meals the old-fashioned way.
Go Shopping For Groceries
Self-catering is always a great way to keep some extra cash for spending on fun outings and travel. If you're staying in an Airbnb, Vacation Club Villa, or pretty much anywhere with a kitchen, then stock up on some ingredients to make some quick and easy meals.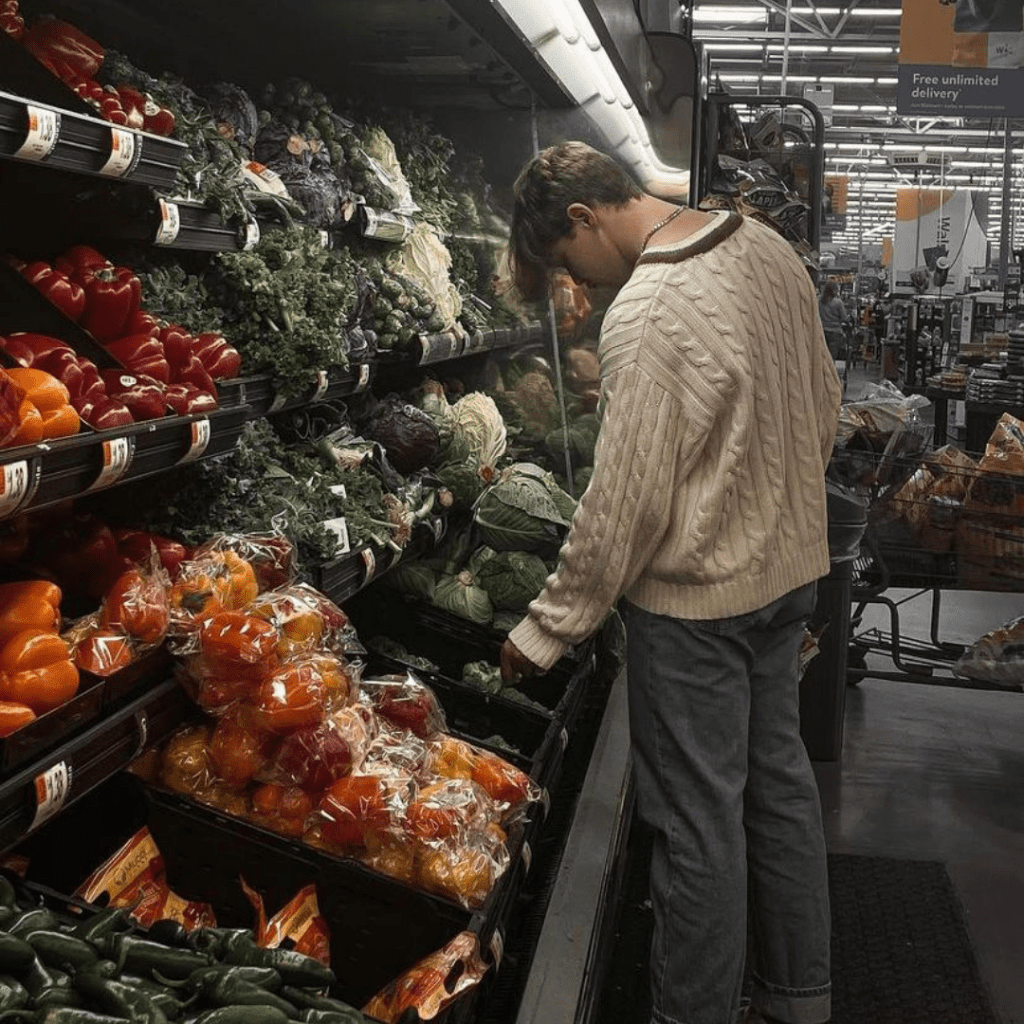 No kitchen? Not to worry! You can still get yourself some groceries that don't require refrigeration and have some PB and J's for breakfast or snack time. Crisps, pretzels, and other yummy snacks from a local store are great things to buy instead of spending too much on restaurant food every day.
Pack Things From Home
While you don't want to be packing heavy, you want to be packing-wise. There's no point in spending all your hard-earned and saved vacation money on things like toothbrushes and umbrellas when these essentials could have been brought from home.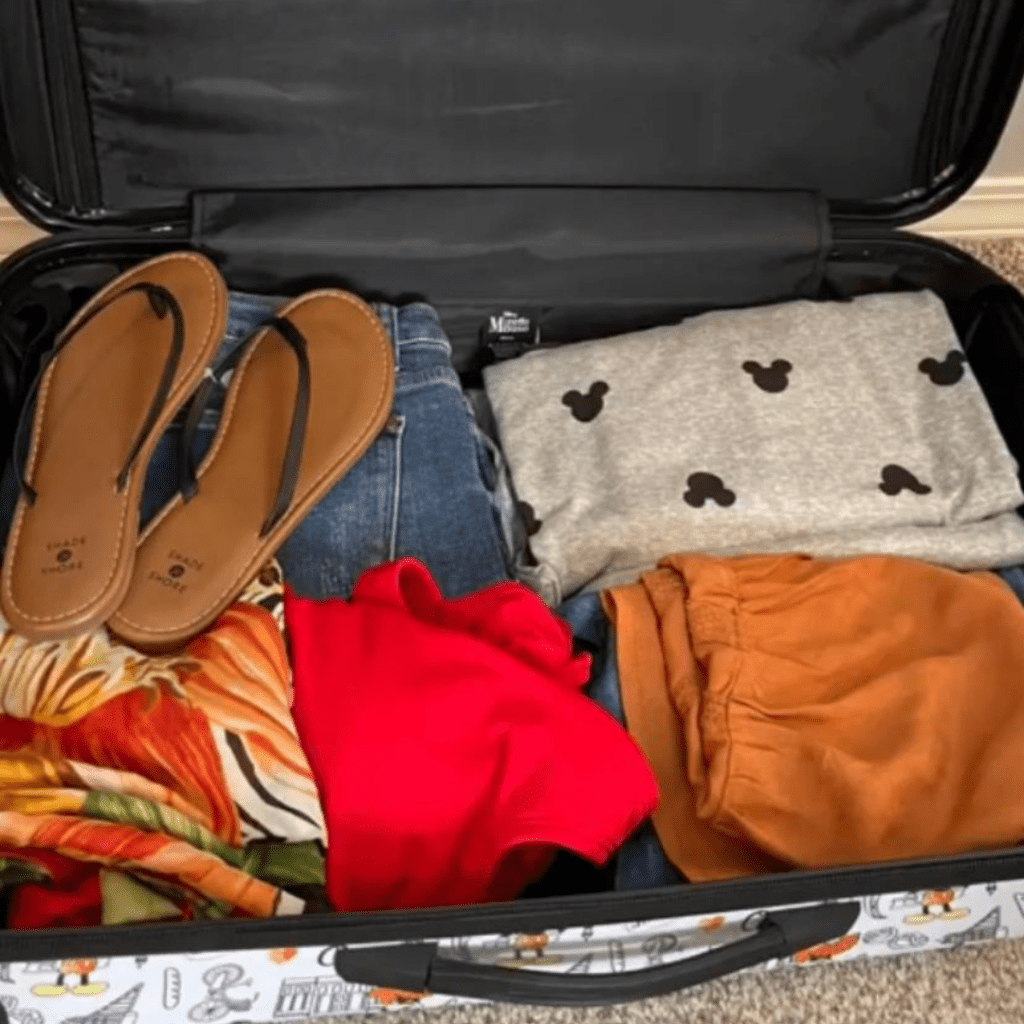 Remember to make a list of everything you'll need, and make sure it's packed. There is no need to pack every medication and toiletry under the sun, but it won't hurt to pack some painkillers, extra sunscreen, and a good old 2-in-1 shampoo to save you having to buy it at twice the price when you get to your destination.
Save The Environment… And Your Wallet, One Reusable Water Bottle At A Time
Do yourself and the environment a favor. Instead of buying bottled water (packaged in plastic, which they say is not environmentally friendly) at the parks, fill up with the free water from the numerous water fountains located around the area.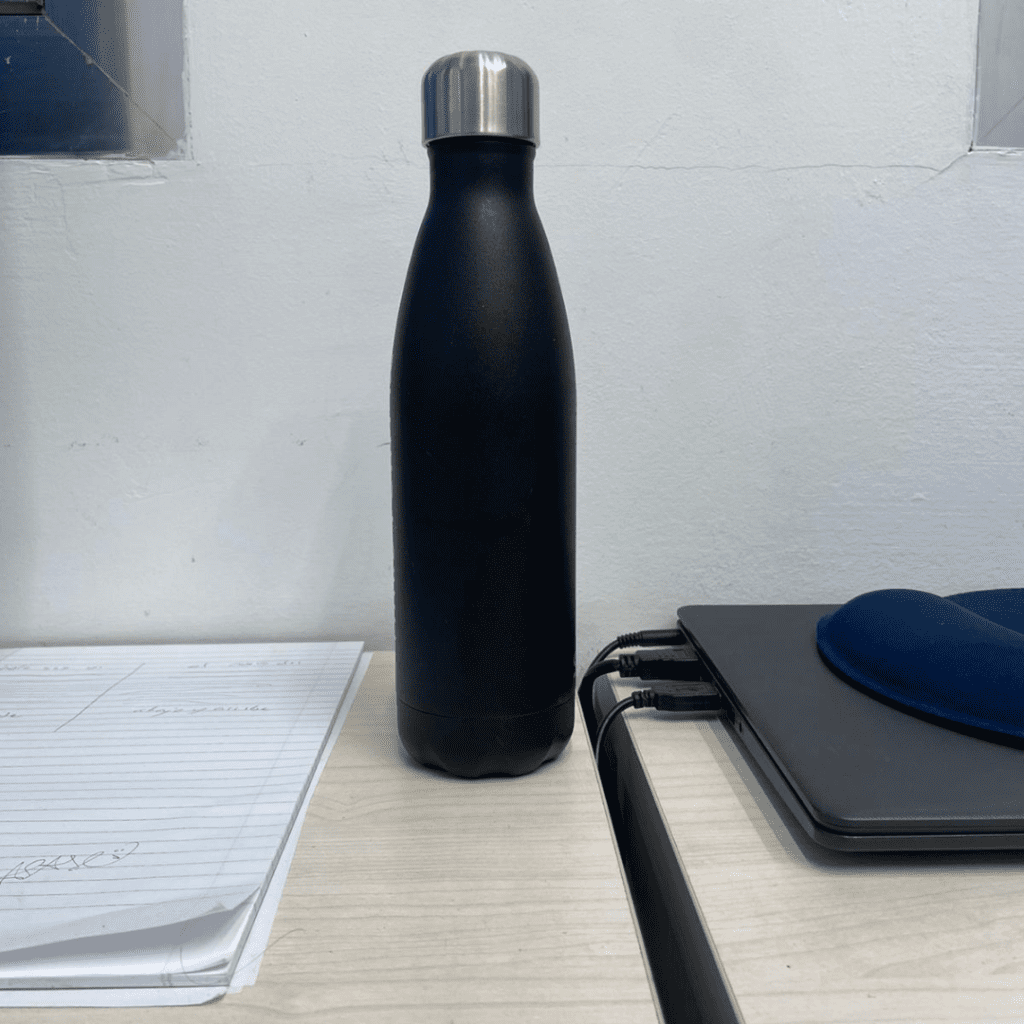 If you want to be cheap about it – you can always ask for a free cup of water at a restaurant or any quick-service fountain drink location – but a reusable water bottle will save you in the long run. Not only will you be doing the generations of the future a solid, but you'll also be saving a buck or two in the process.
Because Eggs Are Cheaper Than Steak
Unless you're young at heart and never got to enjoy the wonders and magic of Disney as a kid – you're more than likely traveling with kids – and there's no avoiding this fact: kids love the experience of character dining.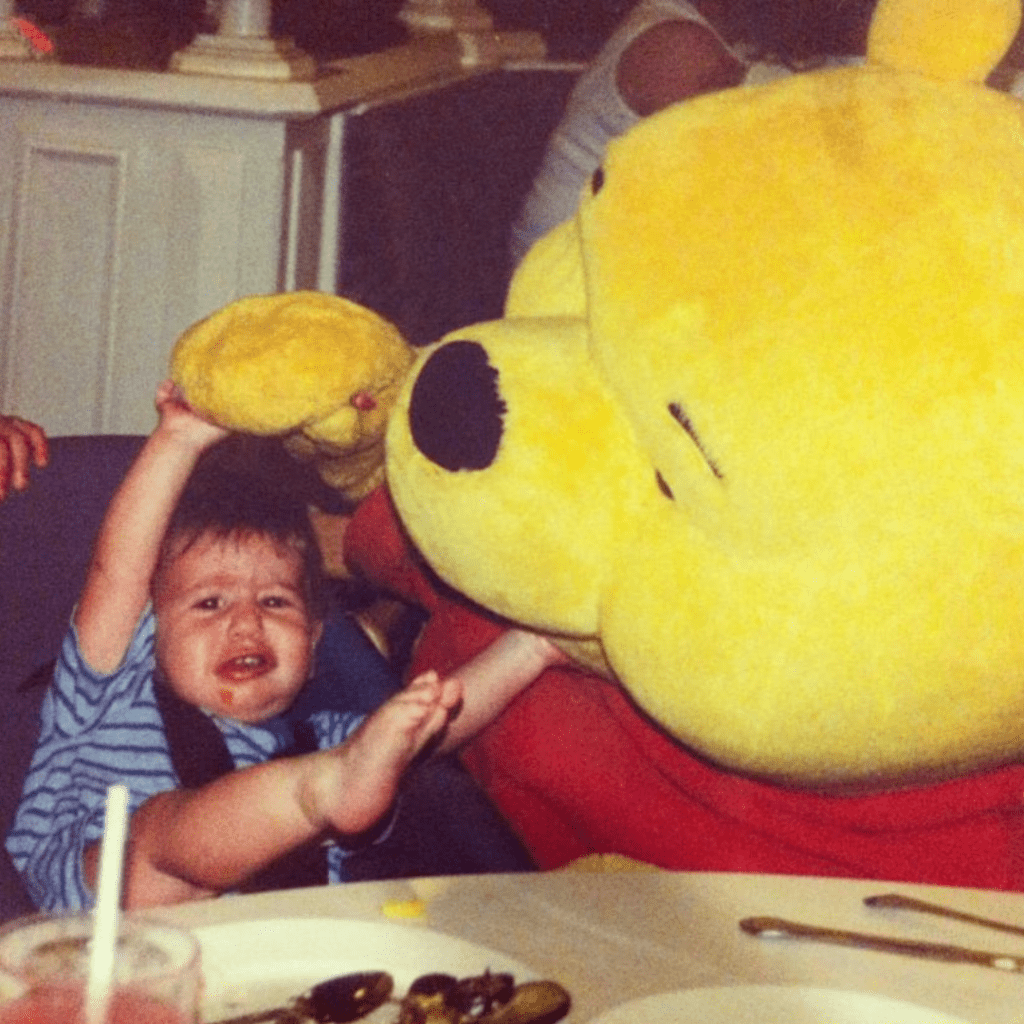 There's also no way to avoid the hefty prices that come along with enjoying a meal with Mickey and the rest of the Clubhouse gang – but last time we checked, kiddies don't care if they're eating eggs or pizza when they get to have their picture taken with their favorite Disney stars. Save yourself that pricey dinner, and opt for a character breakfast dining experience instead.
Be Clever When Selecting Your Resort
With over 25 official Disney resorts to choose from, you're likely going to be spending quite some time sifting through your options and weighing the pros and cons of each. There are three cost tiers to choose from: Value, Moderate and Deluxe – Deluxe being the more expensive of the three.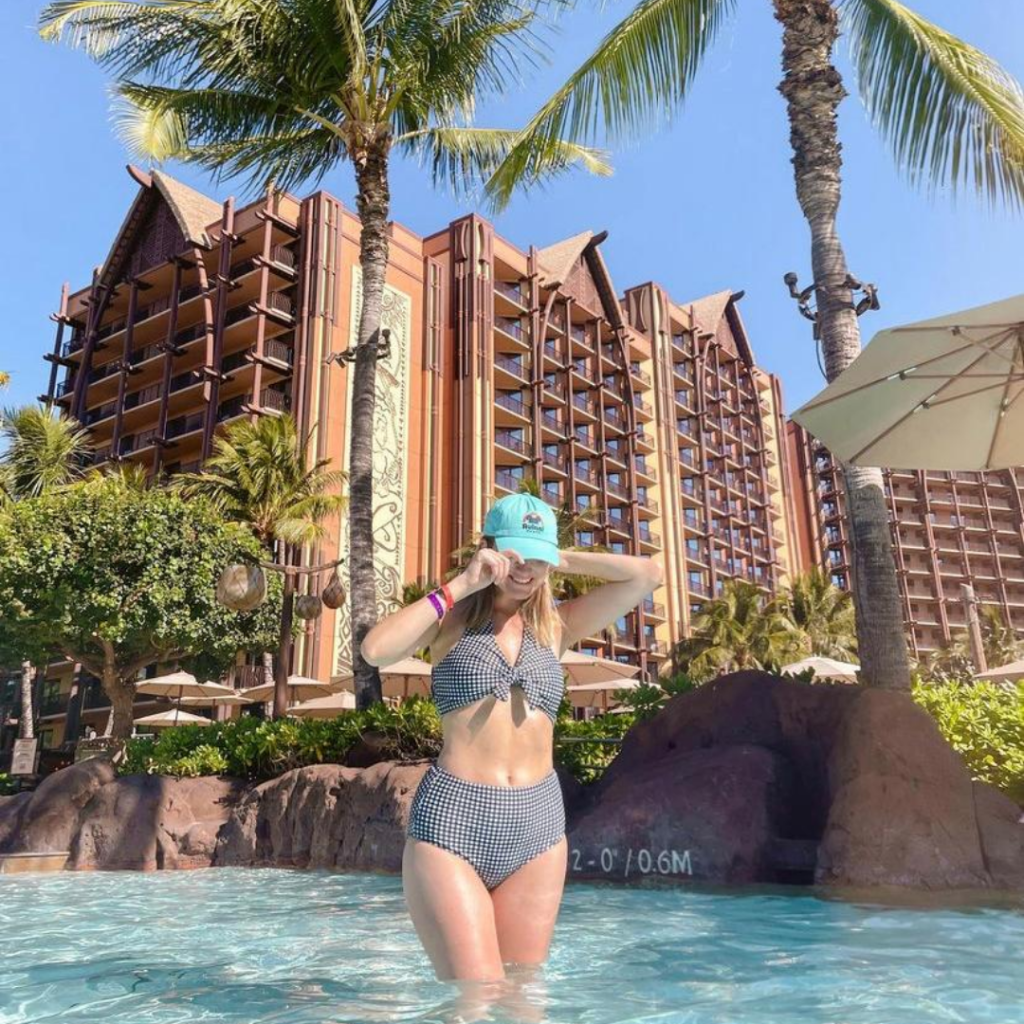 Keep in mind that the amenities, distance to the park as well as dining options contribute towards which category the resort is under – so if you're on a budget or have specific amenities in mind, you'll want to explore each resort individually and decide which one best suits your pocket as well as your needs. Remember that guests at official Disney resorts have access to sneaky perks that other guests do not – like Extra Magic Hours.
Be Mindful When It Comes To Magic Hours
Extra Magic Hours are one of the many perks that guests staying at official Walt Disney World resorts have access to. These special guests get to enjoy an extra few hours in particular parks that stay open only for guests on specific days.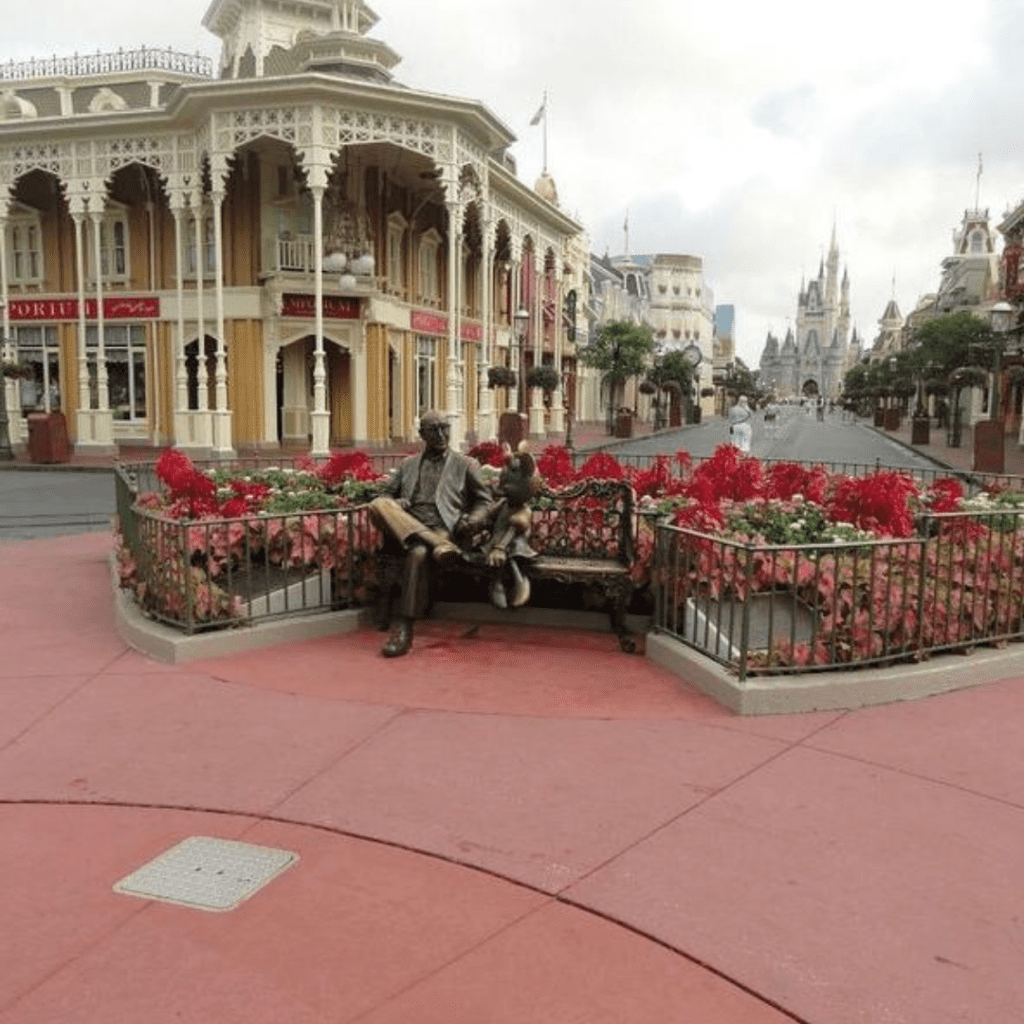 Keep in mind that if you're not a guest at one of the official Walt Disney World resorts, some parks might be more crowded on days that have Extra Magic Hours, and you'll want to plan your visits to each park accordingly to avoid the additional crowding.
Become A Disney Vacation Club Memer
If you're finding that you're becoming a regular at Disney World, then becoming a Disney Vacation Club member could be a huge cash saver for you. DVC allows you to purchase several points per year, which can be used for all DVC resorts and room sizes.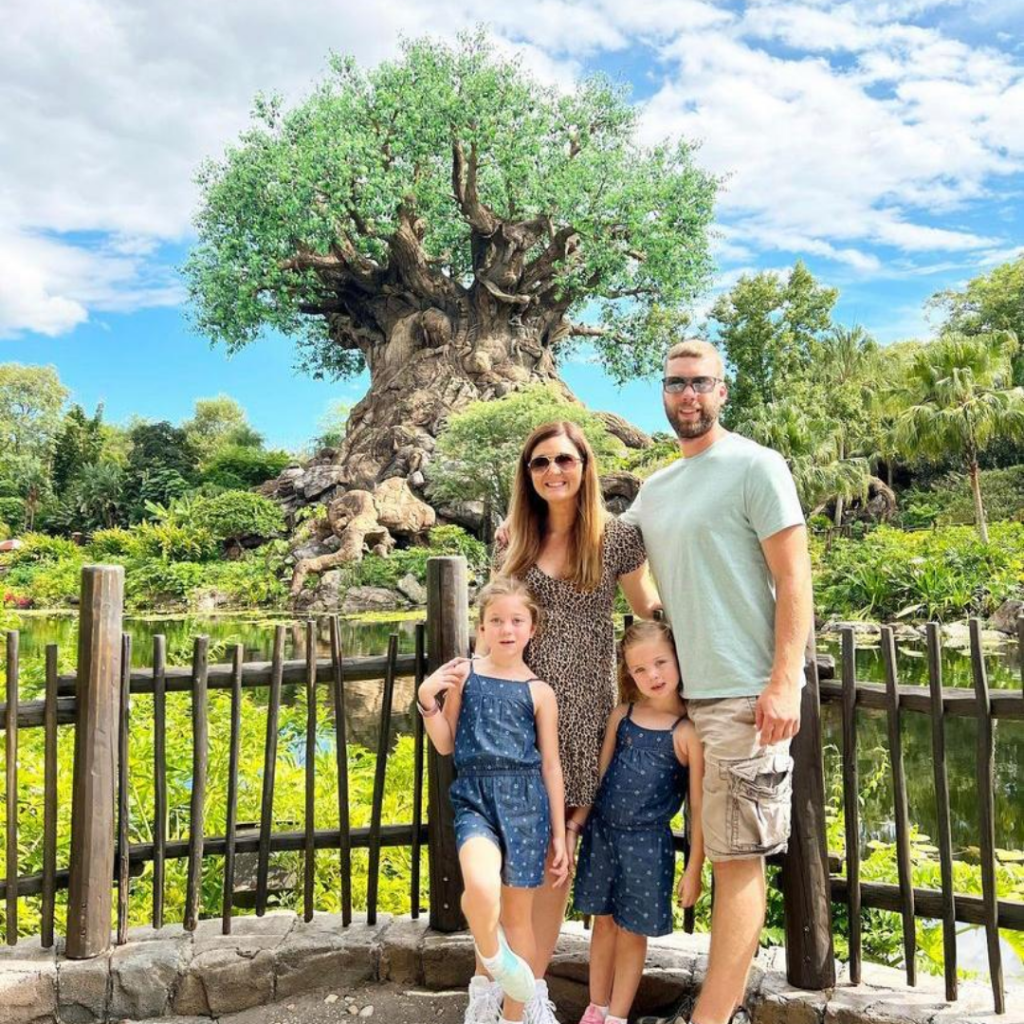 Plus, DVC rooms have kitchenettes – which means even more bang for your buck if you purchase groceries and cook some meals at your home away from home. You'll also receive tons of discounts on merch and dining experiences – so if you're a frequent Disney goer – this is something you should look into!
Take Advantage Of Skipping The Queues
If you don't take advantage of these special passes included with Disney World Theme Park admission, consider your time not-so-well spent. With Fastpass, you can skip the long queue to get on the rides of your dreams and spend more time on the actual rides.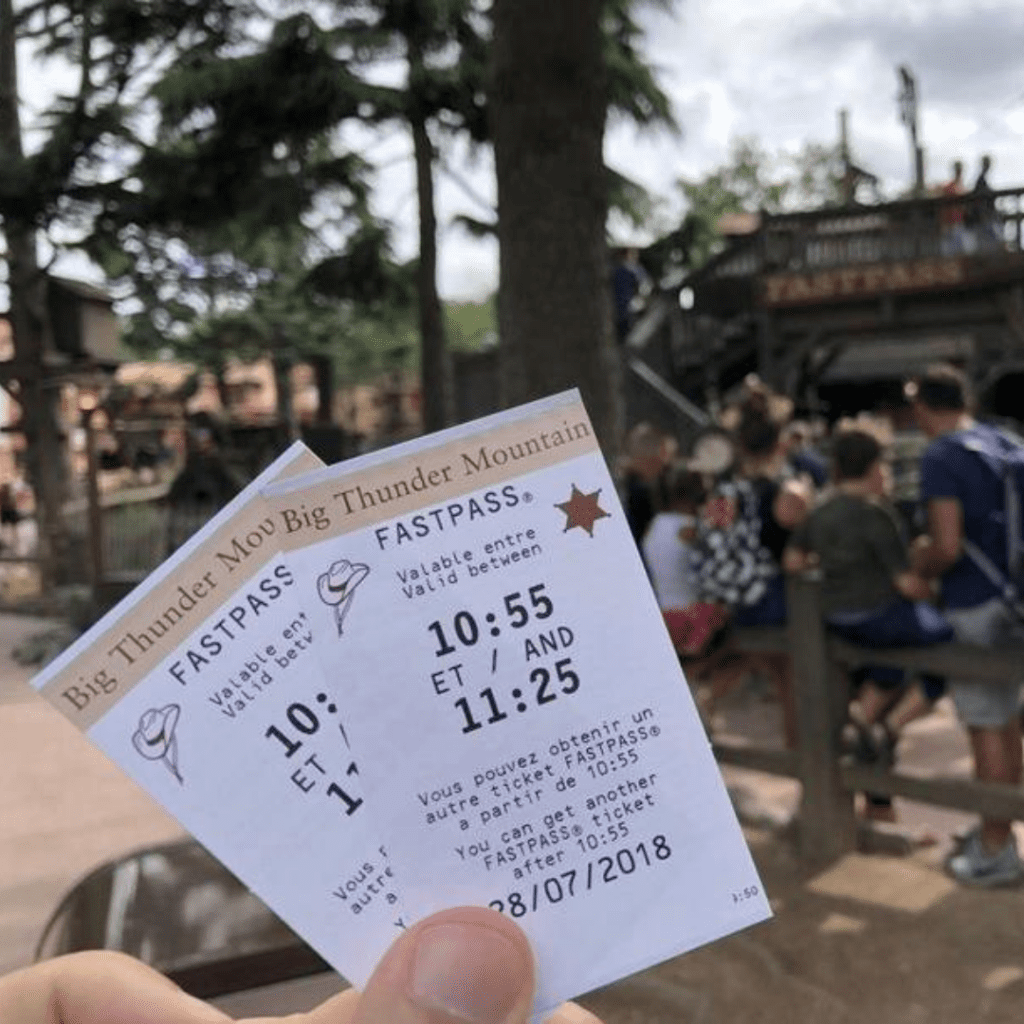 You need to download the My Disney Experience app to manage your FastPasses on your phone. You can book up to three Fastpasses at a time that last for a particular window, and as long as you ride during that window – you'll get to your rides much faster!
Take The Magical Express
Disney's Magical Express is the perfect solution to avoiding having to rent a car while you're on vacation if you're staying on property. The best part? The coach bus will take you straight from Orlando International Airport to your Disney resort hotel at no additional charge.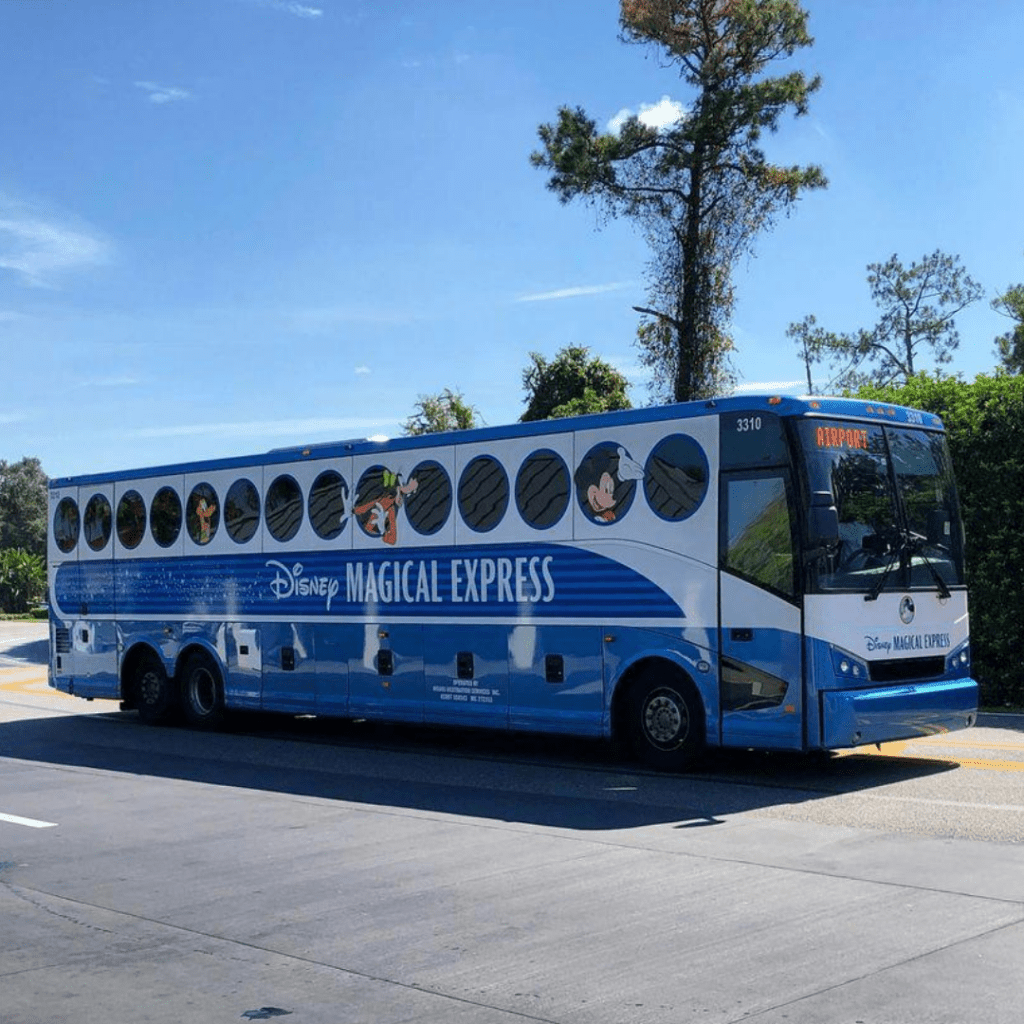 Another perk is that they will take your luggage directly from the airport to your resort, so you can skip out on the wait at the baggage claim and head straight out to enjoy all of the entertainment that Disney World has to offer. Keep in mind that the Magical Express is only for guests staying at on-property Official Disney World resorts.
Book Your Hotel With Points
If you're part of a hotel loyalty program, check if any of your points can be used on one of the many off-site Official Disney World hotels. You'll save a whopping on your hotel booking, and the perks don't just end there.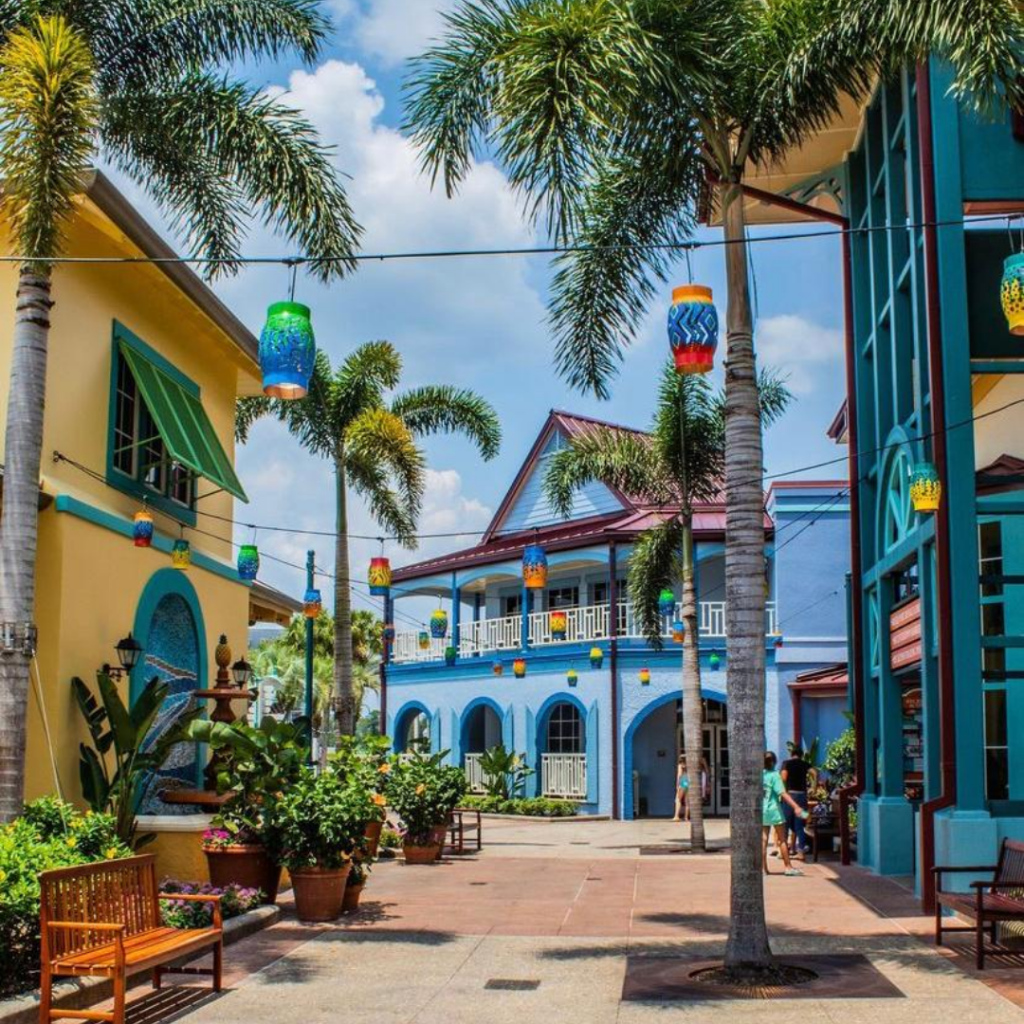 Most of these official Disney World hotels offer guests free transportation to and from the various Disney World parks and Extra Magic Hours and 60-day Fastpass booking windows – the only downside is that there is sadly no Magical Express.
Don't Buy The Water In The Park
This is one of the more common Disney World hacks – but worth mentioning. Don't buy the overpriced water that's for sale in the park. Any quick-service restaurant will gladly give you free ice water if you just ask.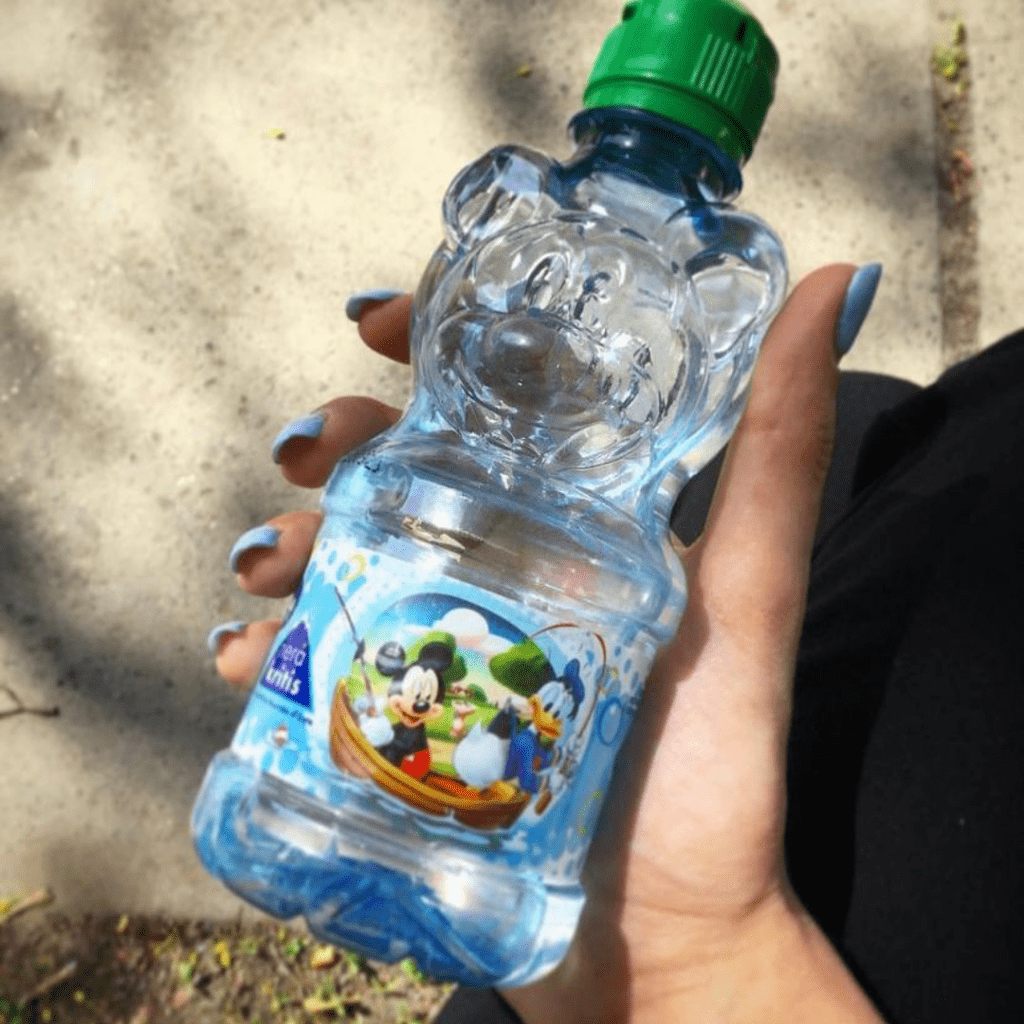 Why spend so much on something that could be free? You can also buy cases of small bottles of water in hotel gift shops for around $8. Not great, but still not as much as paying up to $4 per bottle.
Bundle Those Deals
You can make savings of up to 30% by keeping an eye out for direct-from-Disney package promotions throughout the year. These packages usually include your park tickets, hotel, and even sometimes dining experiences, all for one overall price—an amazing offer.
You can also save a good few dollars by checking out your local wholesale warehouse like Costco, Sam's Club, and BJ's for hotel, park, and flight packages where – similar to the direct-from-Disney packages, you can save up to 30%.
Special Occasions = Free Stuff
Are you celebrating a birthday, anniversary, honeymoon, or first trip? They have pins for all of those and more. Just tell a cast member what it is that you're celebrating, and you'll receive a free commemorative Disney pin as a beautiful souvenir.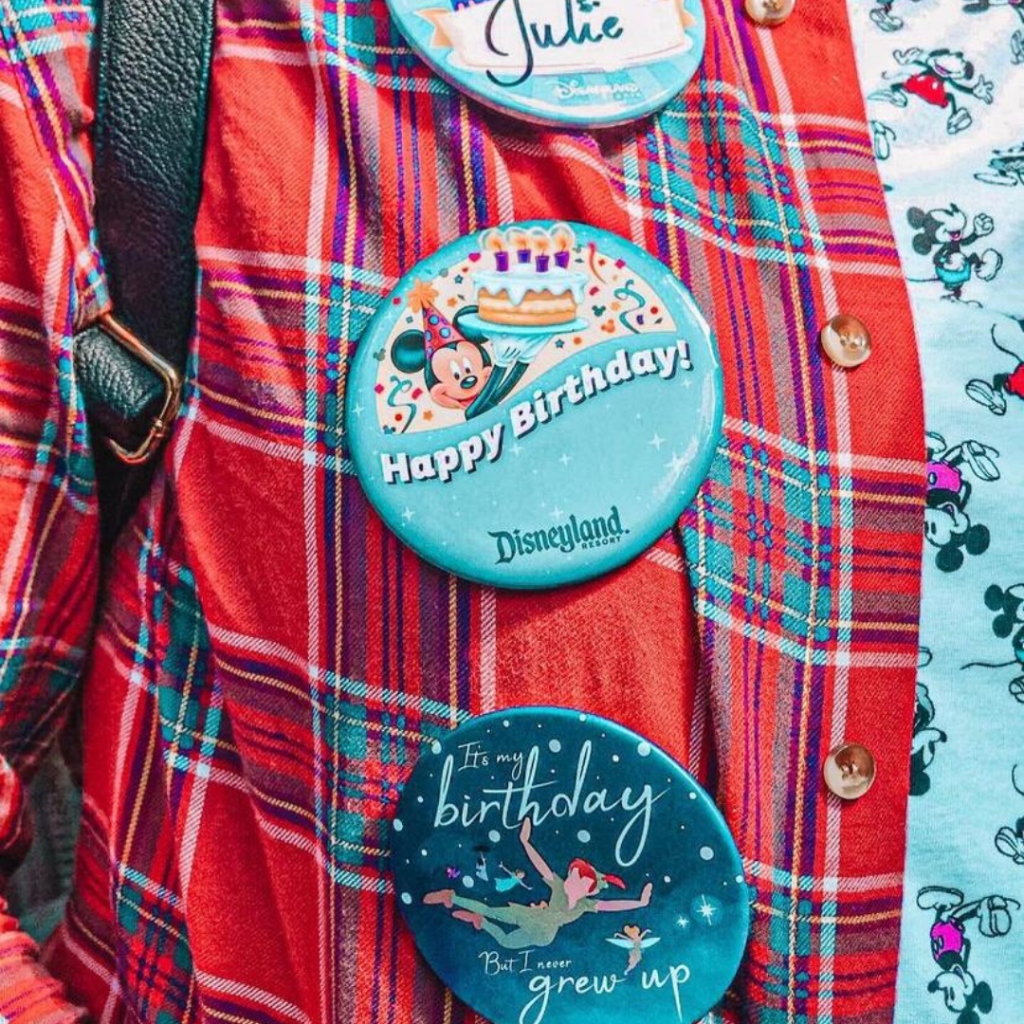 Much like when you go to a restaurant for your birthday, you often get a free dessert – mentioning special occasions can get you free pins – and when you're splurging on a vacation such as this one – it certainly doesn't hurt to get free goodies!
Save More With The Disney Store
Save a ton of cash by purchasing official Disney merch that's nearly identical to what you'll find in the park for over half the price by ordering online from The Disney Store. This way, you can order a matching set of tees for the family to wear while you're away at a much better price.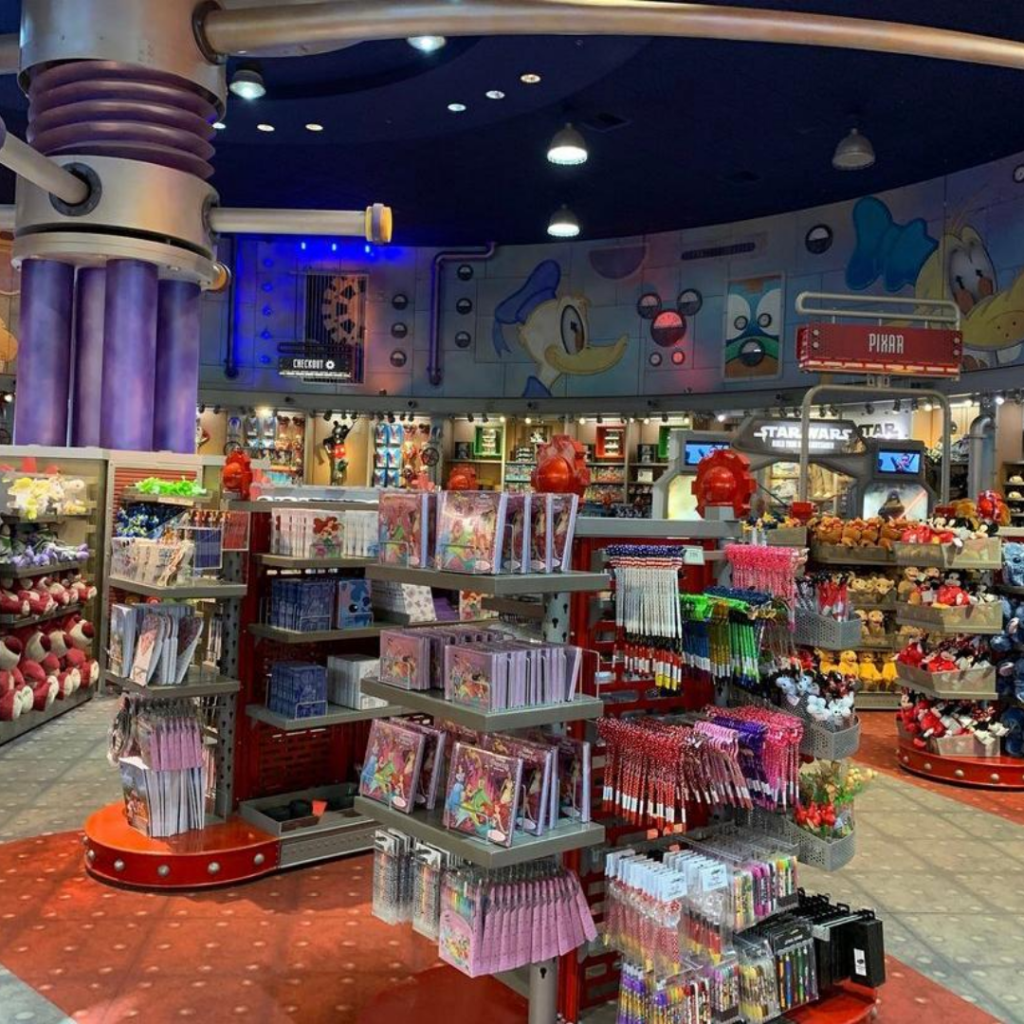 Order before the trip and gift your kiddies with a stuffed Winnie the Pooh while you're in Disneyland or let them choose items they want from the stores while you're away, and choose nearly identical items to be delivered to your house – ready for the kids to enjoy when you arrive home from your trip!
Pressed Pennies = Cheap Souveniers
Everywhere on Disney property, including the hotels, parks, and gift shops, you can find pressed penny machines – and kids love them. Most pressed penny machines take two quarters and a penny – but some do press quarters or dimes.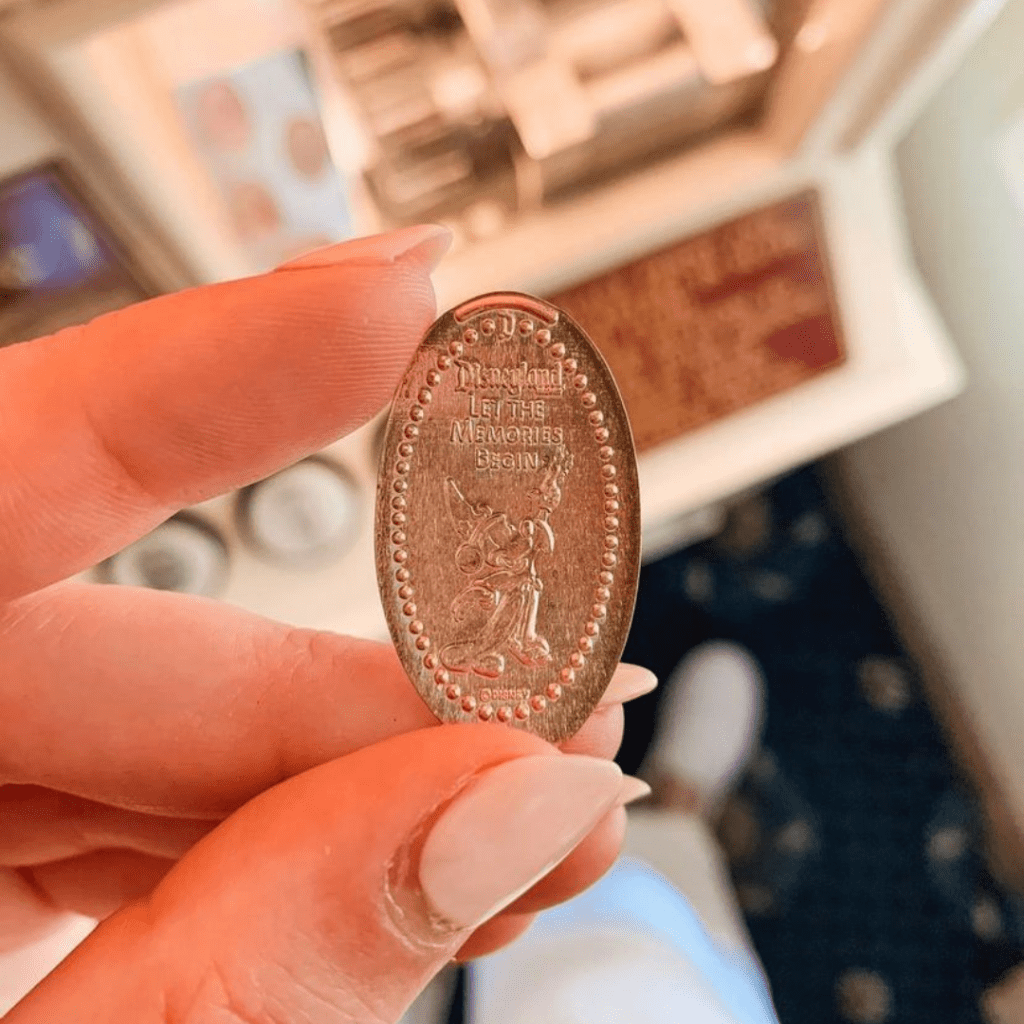 Save up your change and use it to collect all 120 different pennies. For under $20, you can fill up a memory book filled with your Disney pennies – it's one of the cheapest Disney collections you can get yourself.
Minnie Vans Are Worth it!
Minnie Vans are found all over Disney World – they're Lyft drivers who know Disney World better than you know your own home! This one might cost you more than walking, but you're certainly saving yourself loads of time and energy- which you'll need plenty of.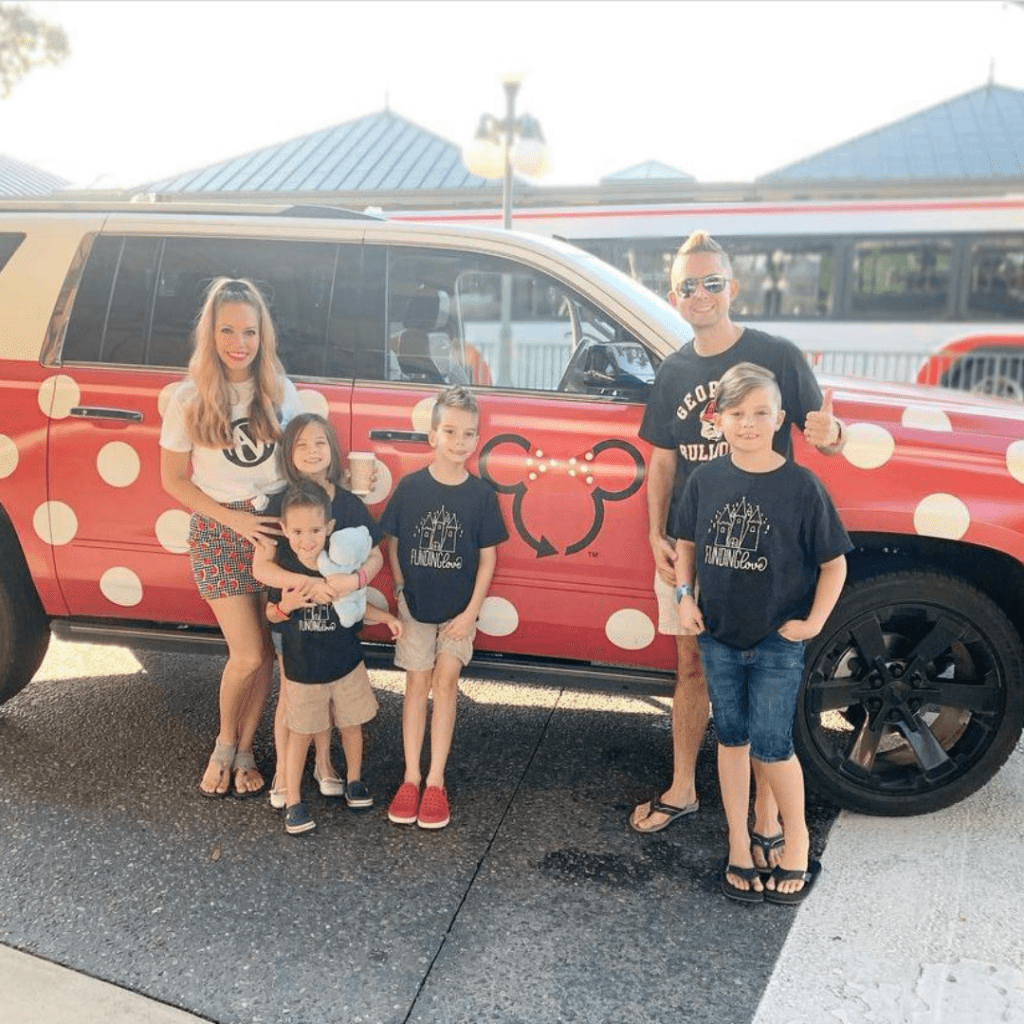 Splurging on a Minnie Van will get you from park A to park B much faster than the usual Lyft – and it's all conveniently on the same app! That's right – order your Lyft like you usually would – and pay based on the mileage.
Mobile Ordering – Another Nifty Timesaver
Why waste valuable time waiting in line instead of on Disney rides having quality family time when you can skip the queue? Many of the quick-service restaurants at Disney world have the option for online orders – which can be done right from your smartphone!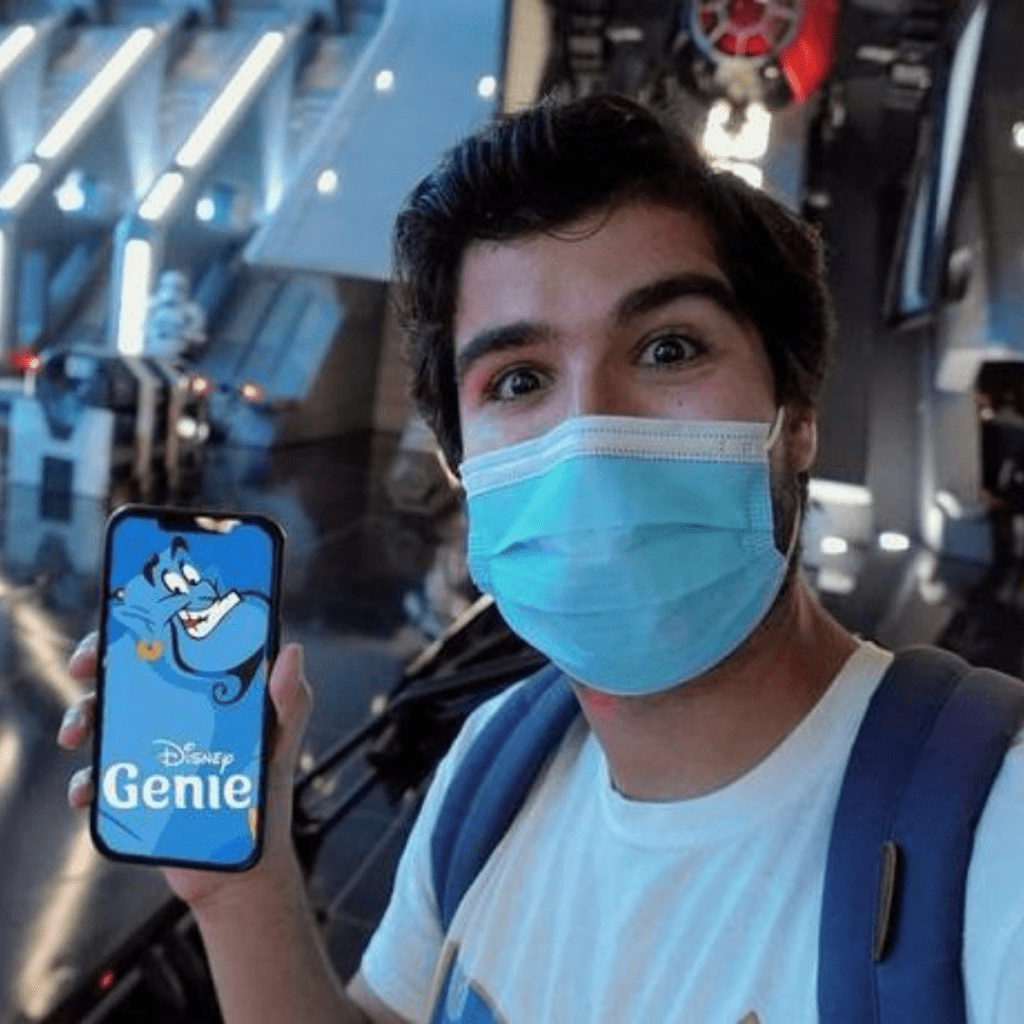 Once your order is ready, you can collect it straight from the pickup window, and you'll likely be finished with your meal before the others in line have even paid. You can use your saved time enjoying more Disney attractions with the family.
Use Disney Gift Cards To Pay For Things On Your Trip
This one might come as pretty evident to some, but not everyone knows about the significant savings from purchasing Disney gift cards upfront. Using these gift cards on your Disney Vacation can help you save up to 10% on the cost of your trip.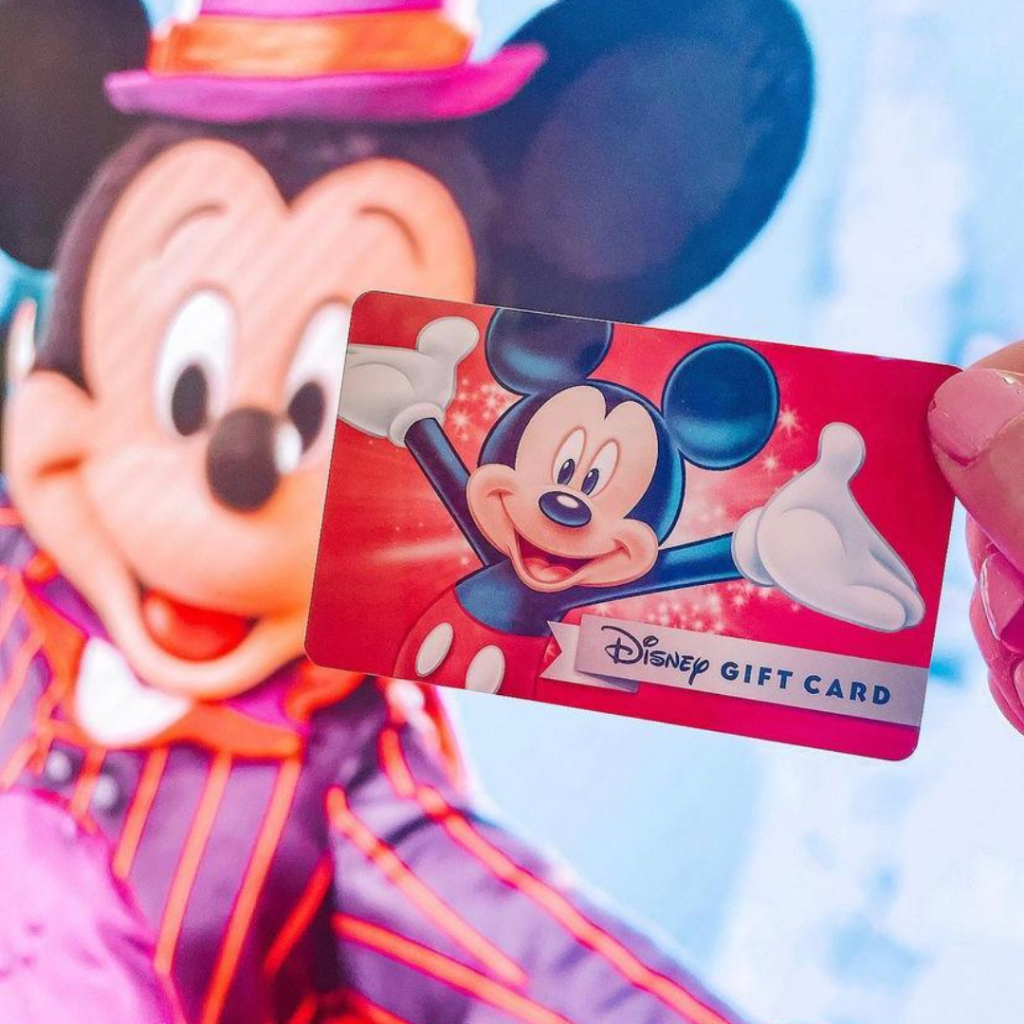 Sam's Club, BJs, Target, and other chain retailers accept Disney gift cards and offer you great discounts for using them. The gift cards are accepted at the Disney hotels, for park tickets, dining, merchandise, and even for Disney Cruises – so spending the money upfront on these little gems will save you a lot in the long run!
The Annual Pass Discount
Even if you don't live anywhere near Disney World, getting an annual pass might be worth it. You're going to want to pin your ears back for this one: All you need is for one person in your group to have an annual pass – and all of you will benefit from it.
Not only will an annual pass get you a whopping 20% discount on merch – you'll also get unlimited free PhotoPass downloads, so you don't even need to spend extra on Memory Maker. You'll also get free parking at theme parks and discounts on select dining locations. All in all, even if you're going once – the annual pass might be just the thing you need to shave off some of those hefty costs.
Resort Day To Recharge And Save
Spend a day or two saving some cash on your park tickets by designating resort days to your vacation. Disney resorts are filled with recreational activities, gorgeous pools, and great dining experiences, and you can use this to your advantage.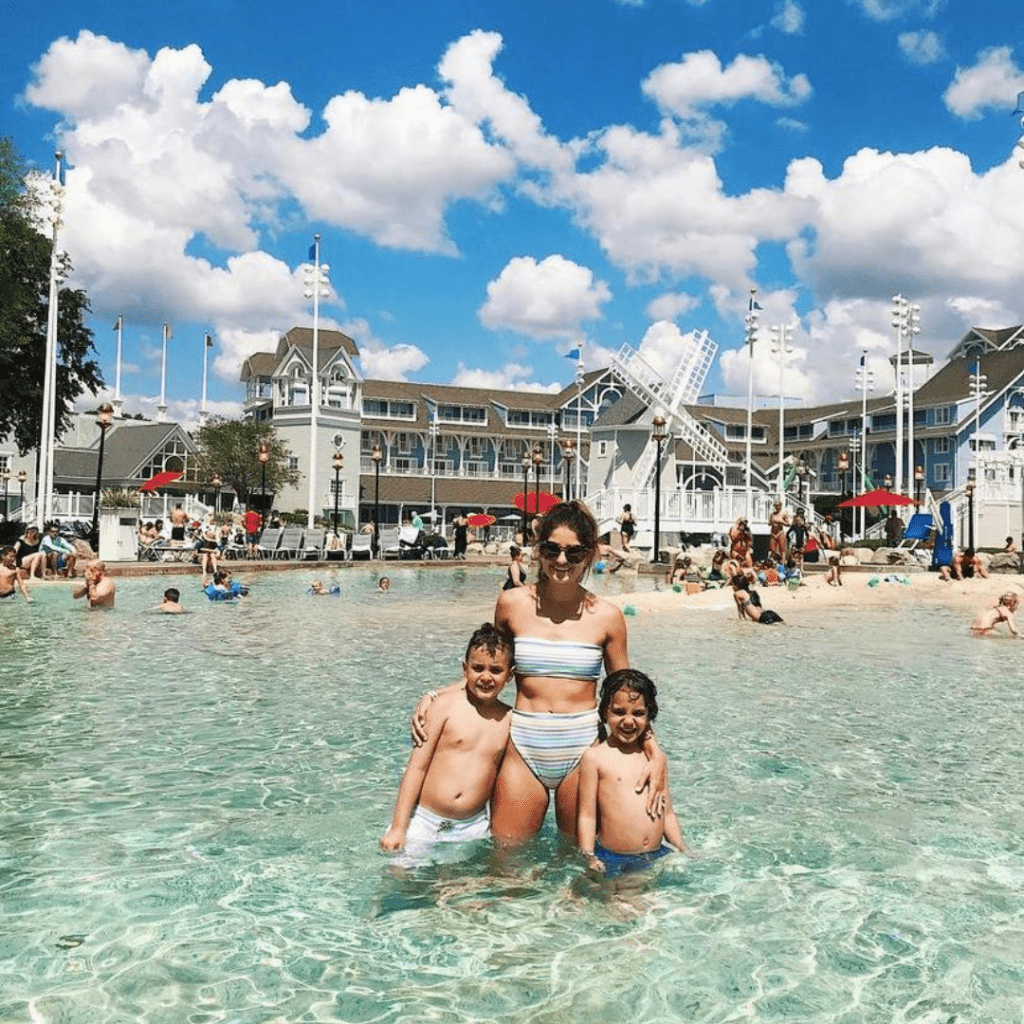 Instead of paying more on your park tickets, kick back and relax by the pool and send the kids on an adventure or two to search for hidden Mickeys that have been concealed into artworks, hotels, and attractions throughout Disney World.
Ever Heard Of Memory Maker?
If you're planning on spending some family time making a scrapbook of memories of your Disney vacation when you get home, then this is something to consider. Memory Maker can be purchased before your holiday – and it may just save you time and a ton of cash!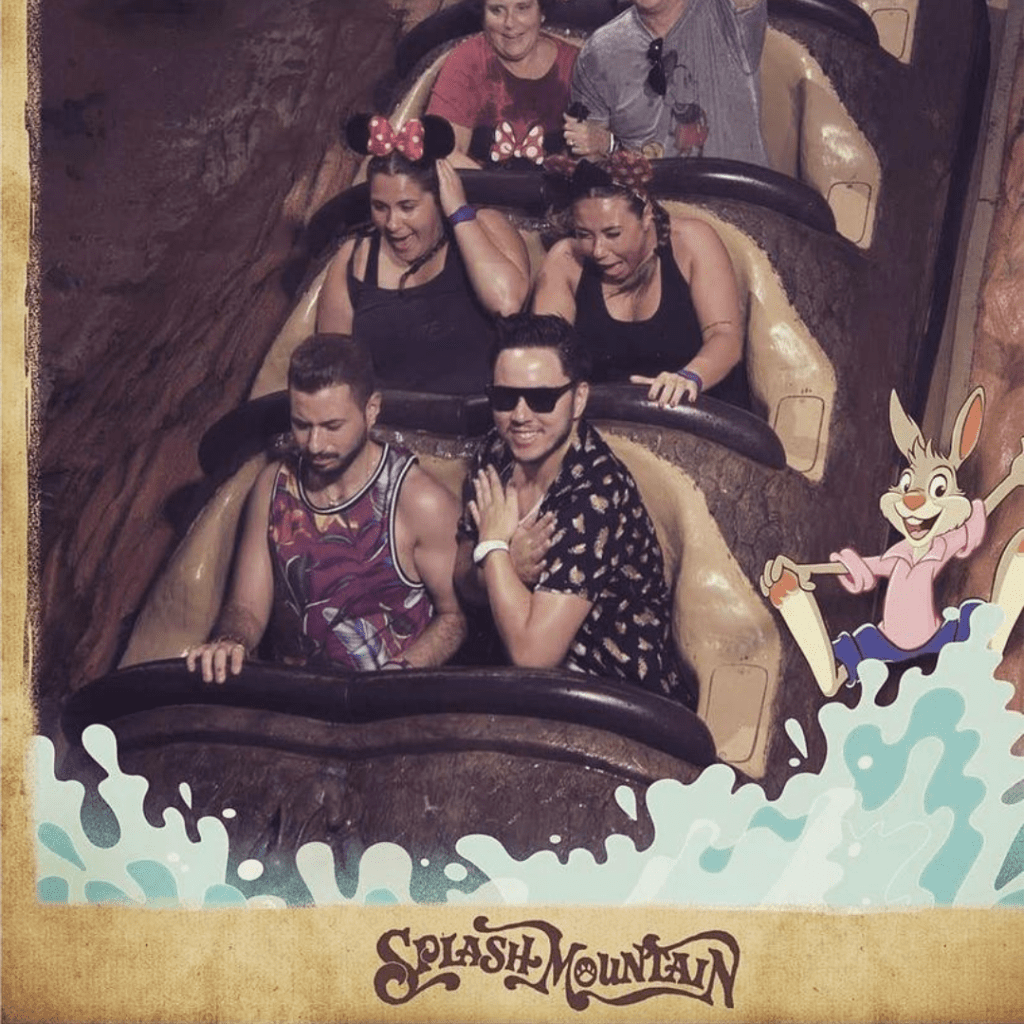 Instead of paying for one or two pictures taken by professionals located all over the park, including on all of the rides – why not splurge a little bit upfront and receive hundreds of professional quality pics of you and your family having the time of your lives together? This way – you won't even need to worry about taking pictures yourself, and you can live in the moment and have a blast!
Hold The Fries
If you decided not to get the prepaid dining experience and you're not extremely hungry and can get by on just the burger with no fries, why spend the extra cash on a side portion of fries you don't feel like anyway? Save the calories and a few bucks by asking the waiter to hold the fries and enjoy the burger.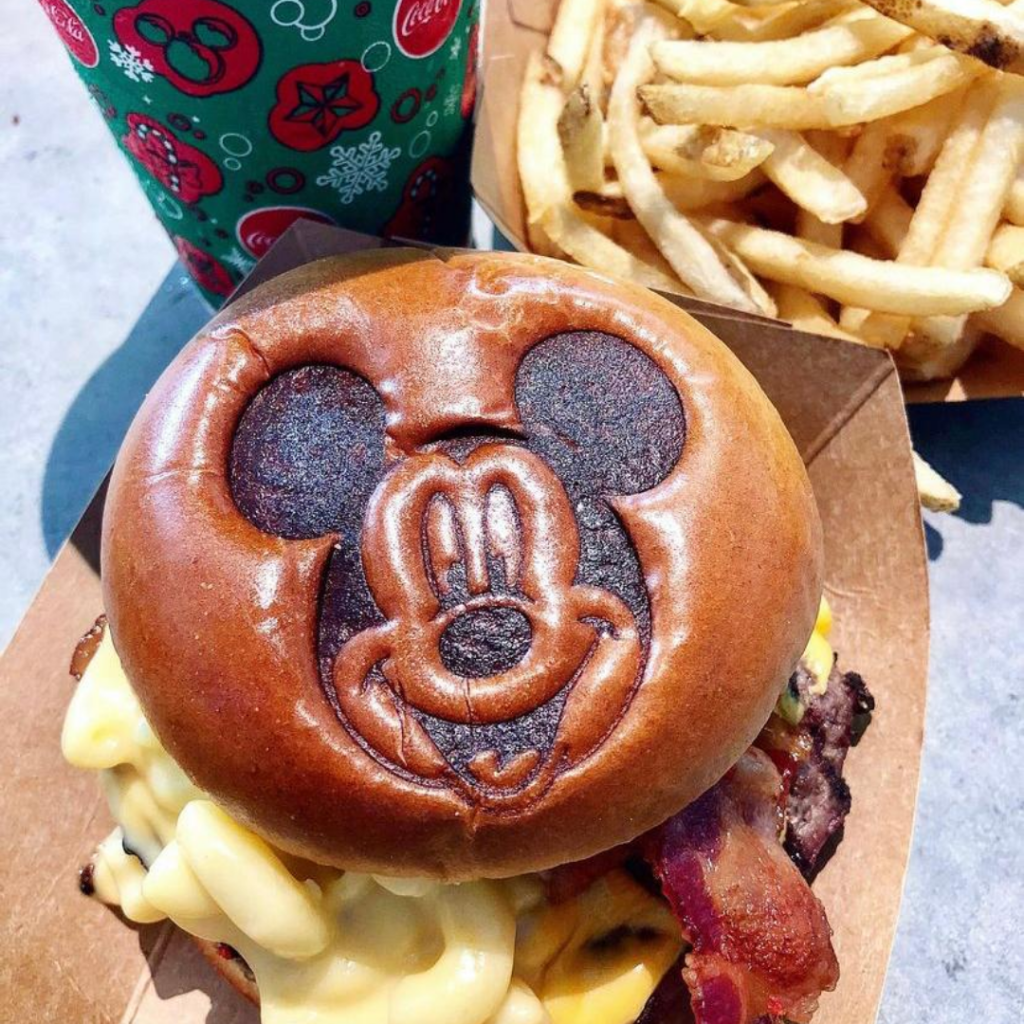 Often the combo meals are far more costly than the plain burger – so make sure it's something you want before jumping into ordering it because it was the first thing you saw on the menu, and you have your hands full with a hangry kid.
Bucket Loads Of Popcorn
Aside from packing your own nibbles to save a few bucks – a refillable popcorn bucket will save you – yes, we're being punny – bucket loads on snacks. When you enter the park on your first day – get yourself a souvenir popcorn bucket for $10.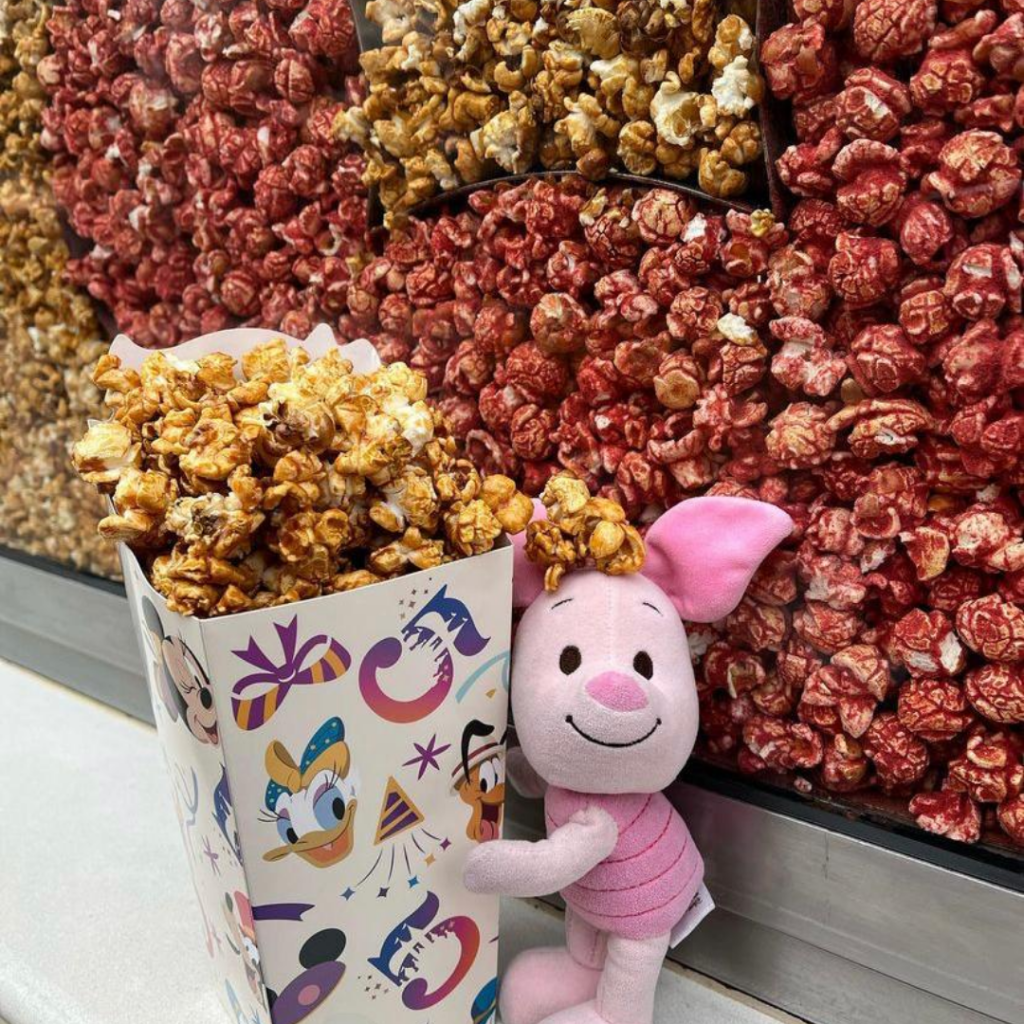 As the days go on, you can refill your bucket for just $2 a time. Try all the flavors, too! Including the specialty flavors like Maple, Cheddar Cheese, and Sour Cream and Chives, and by the end of your trip, you'll probably never be peckish for popcorn again.
Why Commit To Just ONE Resort?
As we've said before – on a vacation like this, time spent is money spent – and that includes the time you spend traveling to and from the parks. So, while you're picking and choosing the resorts that suit your budget and needs, think about their distance to the parks as well.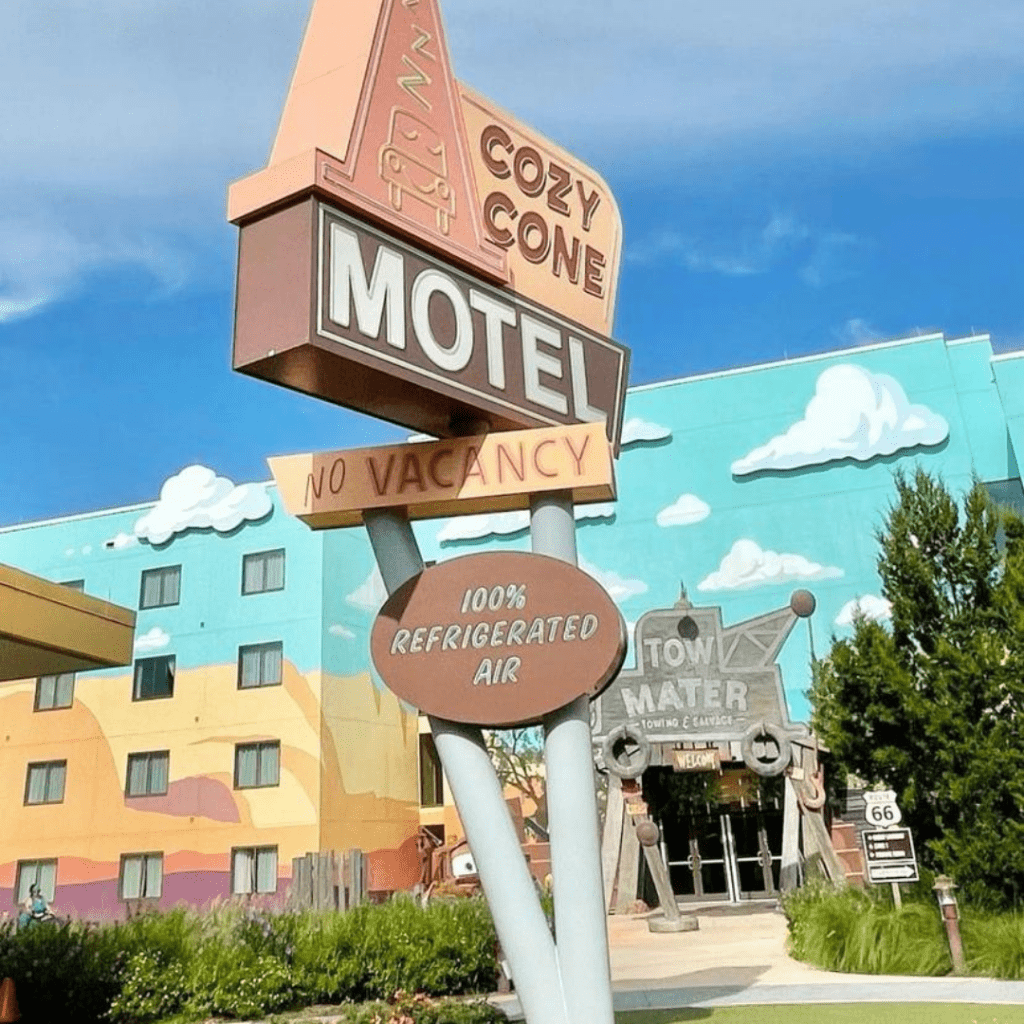 If you want to spend some time in Disney's Hollywood Studios – then you're going to want to select a resort that isn't a half a day's walk away. Similarly, if you're staying in off-property hotels – then make sure you've checked out the amount of time you'll be spending in Ubers and on foot. You could be saving significant cash by simply staying somewhere closer.
The Most Memorable Haircut Yet
This one is more of a unforgettable souvenir and experience, all for the cost of a haircut you'd be paying for at home, anyway. Visit one of Disney's hidden gems, The Harmony Barber Shop – just off Main Street.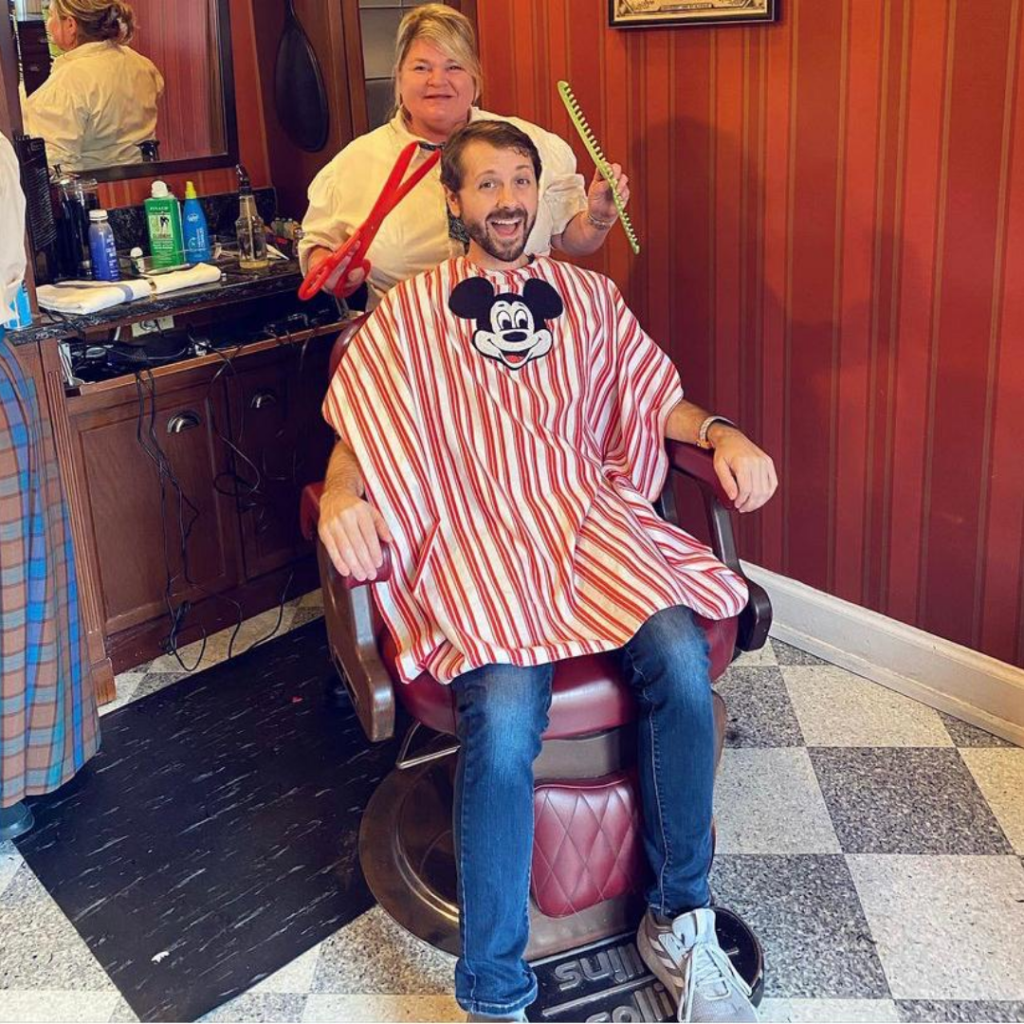 For just $19, you'll have a magical haircut, and for $25, your kiddo can experience their very first haircut with a licensed cosmetologist fully experienced in keeping the tears away with bubbles and Disney fun – and you'll receive their precious locks in a Disney pouch, plus some other memorable goodies to take home.
The Tables In Wonderland Membership
Explore a "whole new world" of flavor when becoming a Tables of Wonderland member and receive discounts of up to 20% off your dining experience – including those adult bubbly beverages you might need to keep up with the kids.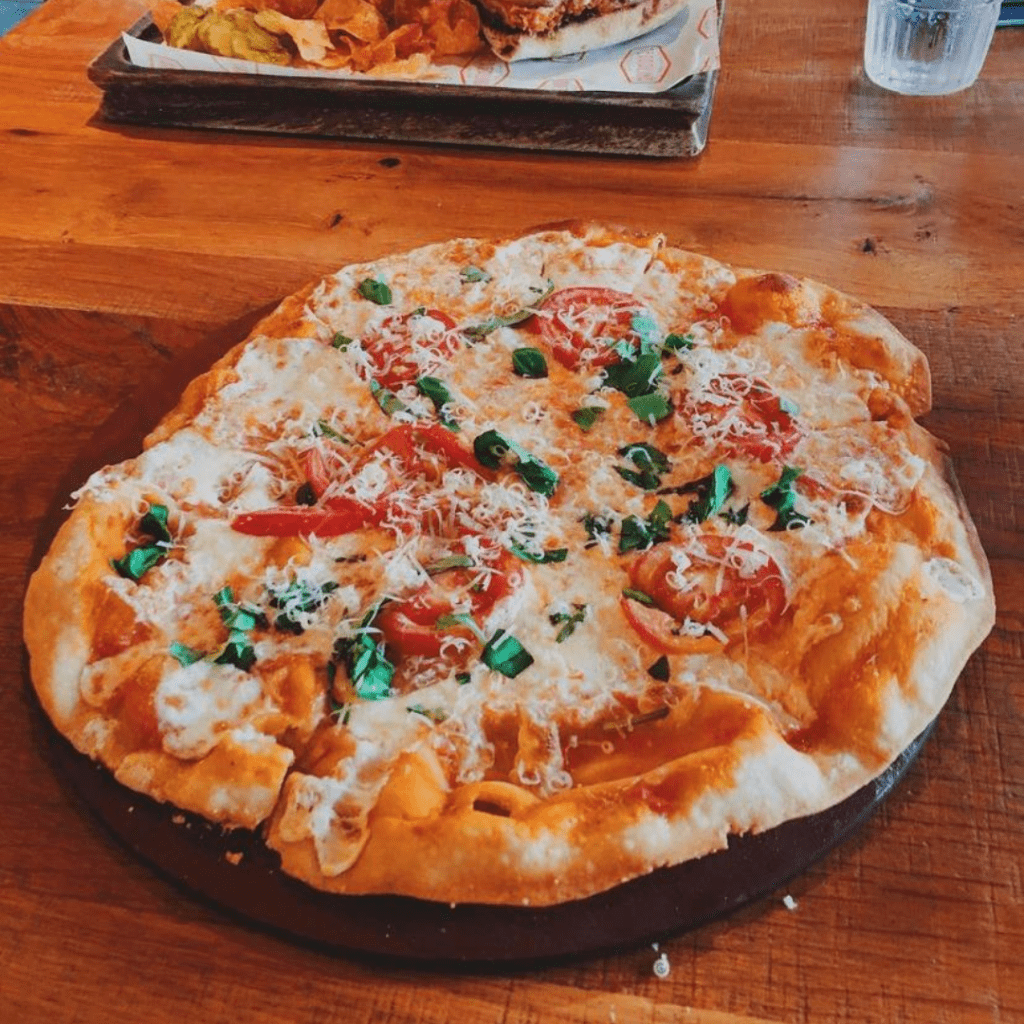 If you're a Florida resident, Disney Vacation Club member, or Passholder, then you'll want to consider this option when planning your Disney vacation – if you're someone who enjoys a drink or two with your meal, then these savings can add up!
Rent DVC Points
Feeling a little hesitant committing to becoming a Disney Vacation Club member? That's alright – there's still another way to reap the benefits of DVC without becoming a member. Save yourself a small fortune by renting points from existing members rather than booking through Disney directly.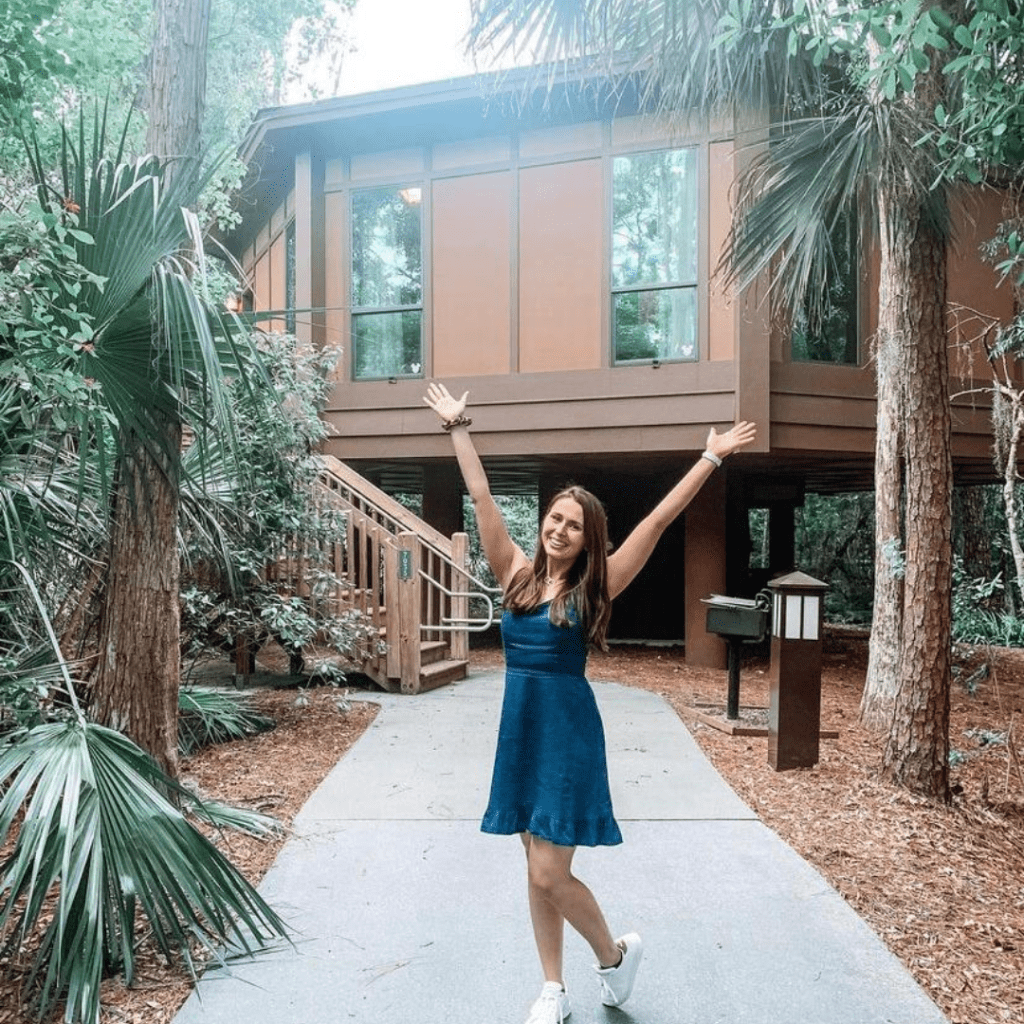 Many companies online assist with making sure the transaction goes smoothly – like DVC-rental.com and BuyandSellDVC.com. This route is guaranteed to get you some savings, and you can spend the extra cash on another few nights' vacation.
Try Out Some Single Rider Lines
Getting onto single rider lines at Disney is a much faster wait than rides where you have two or even three or four people in a car. Single rider lines like Test Track or the Rock' n' Roller Coaster are much quicker.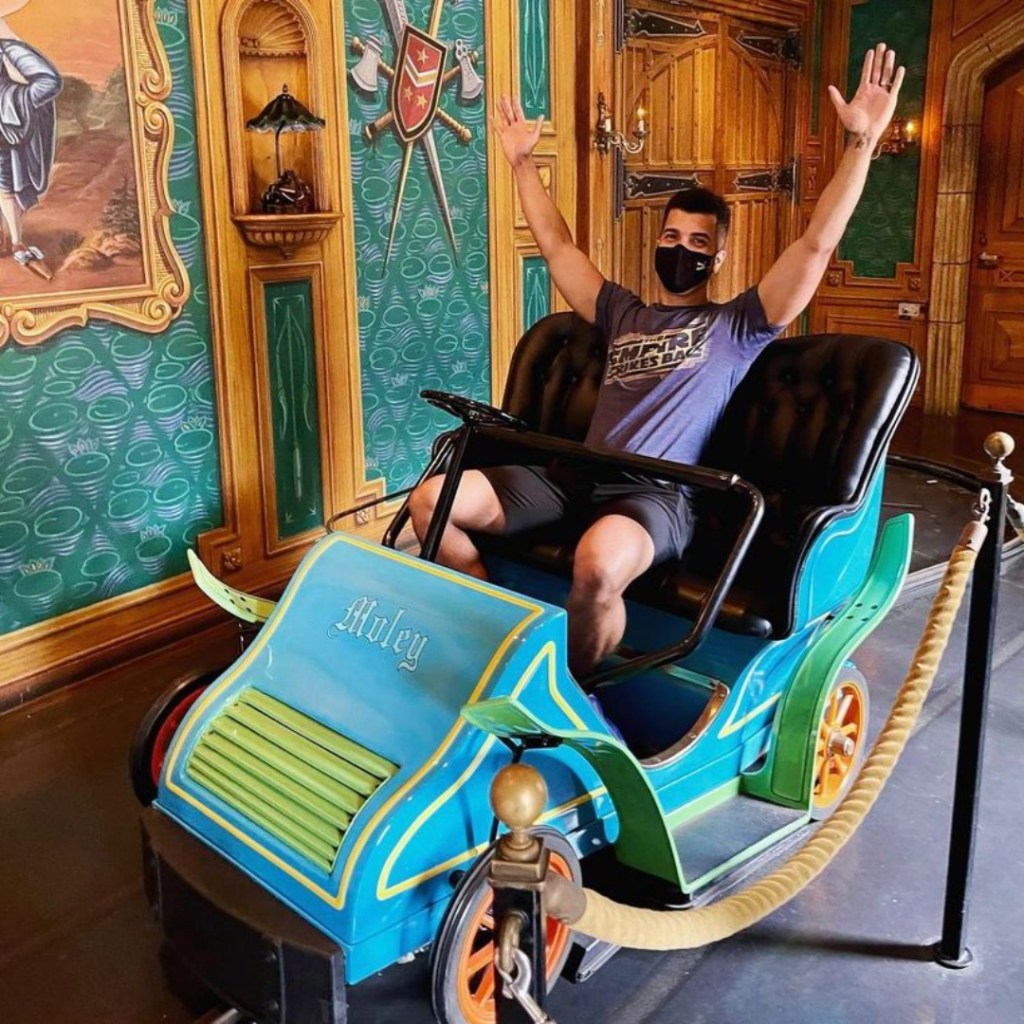 You might not get a shorter line to stand in, but often you'll find yourself on the ride itself much faster than the other rides. Plus, who doesn't love a good old single rider line every once in a while?
Disney's Character Warehouse Is Where It's At
Don't spend a dime at the overpriced Disney stores inside the park – instead, take a trip to one of two Disney's Character Warehouse stores, located at Orlando International Premium Outlets and Orlando Vineland Premium Outlets where you'll find tons of discounted merchandise.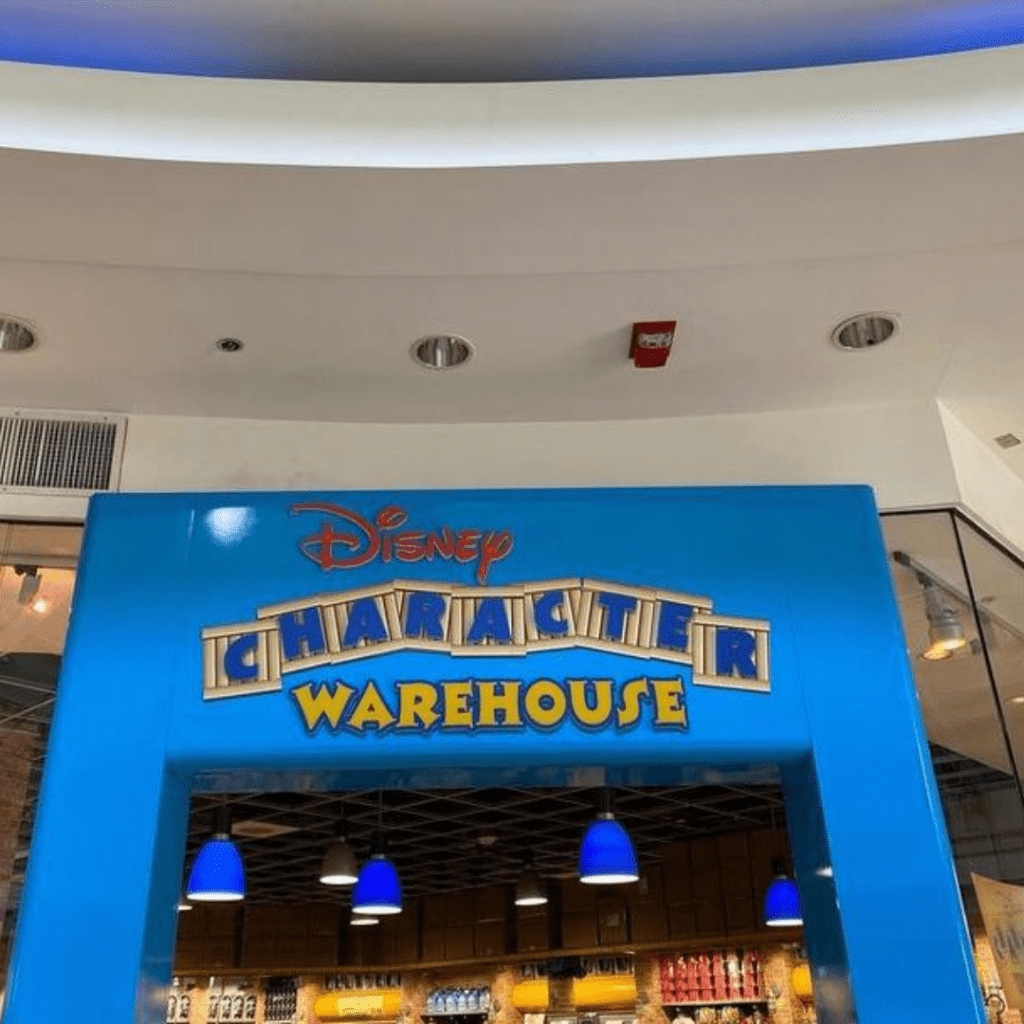 Sometimes the warehouses are filled with past-season official Disney Parks, Disney Store, and even Disney Cruise Line Merchandise. Still, you might get lucky enough to find newly launched merch that was simply over-ordered. We're not saying not to get that Mickey T-shirt you love – but check out the warehouse first and see if you can get the same shirt for a much better price!
How About Some Quick-Service Meals?
Sure, the signature table-service dining experiences are considered a must for Disney World Vacationers – but is it vital to experience ALL meals this way? If you do not feel like it is, save yourself some cash by opting for quick-service meals instead.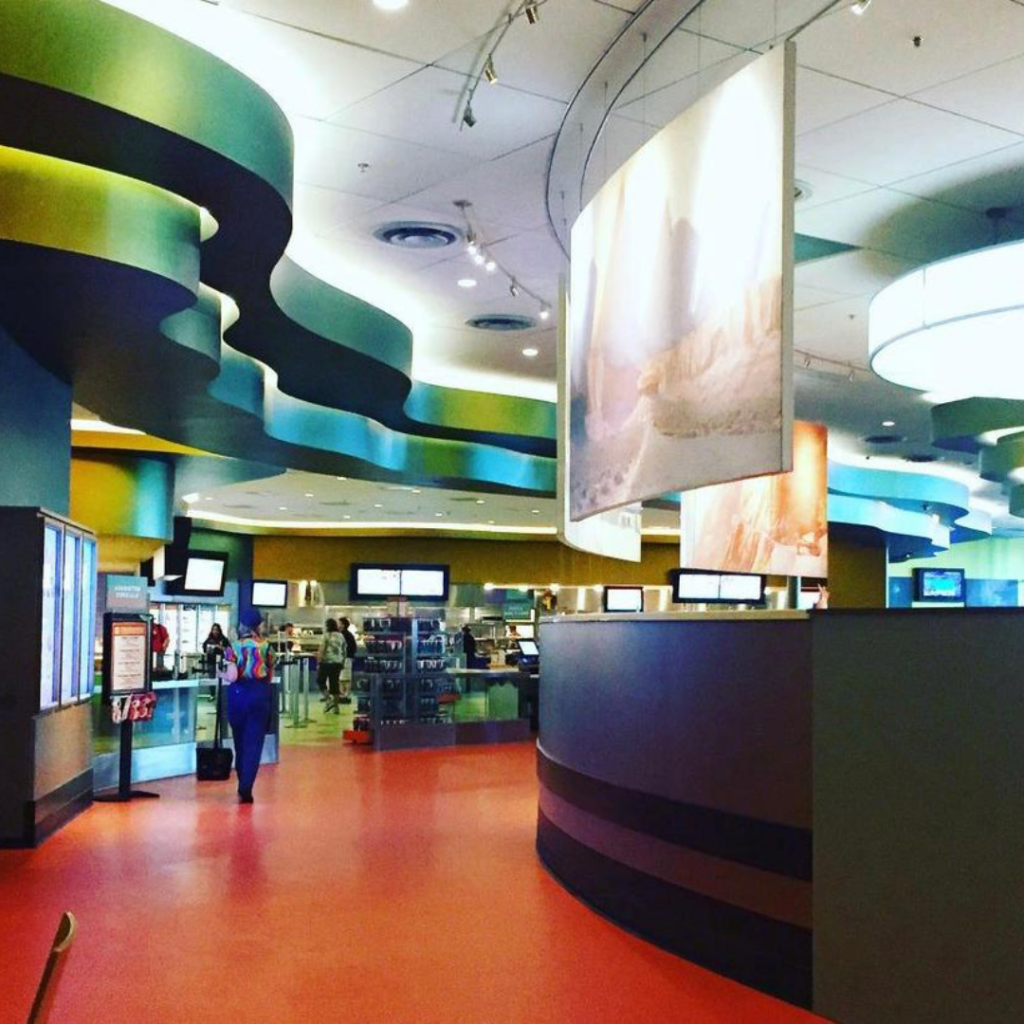 Have your one or two special signature meals – as breakfast if you want to save a bit more – and then enjoy a wide selection of quick-service meals from locations all over the parks for a much smaller amount of cash.
Off Peak Is On Fleak
Much like any other vacation – things are usually cheaper when it isn't a peak season. Rather than traveling during school holidays or over Christmas – you might want to consider traveling during a low season, like January or October.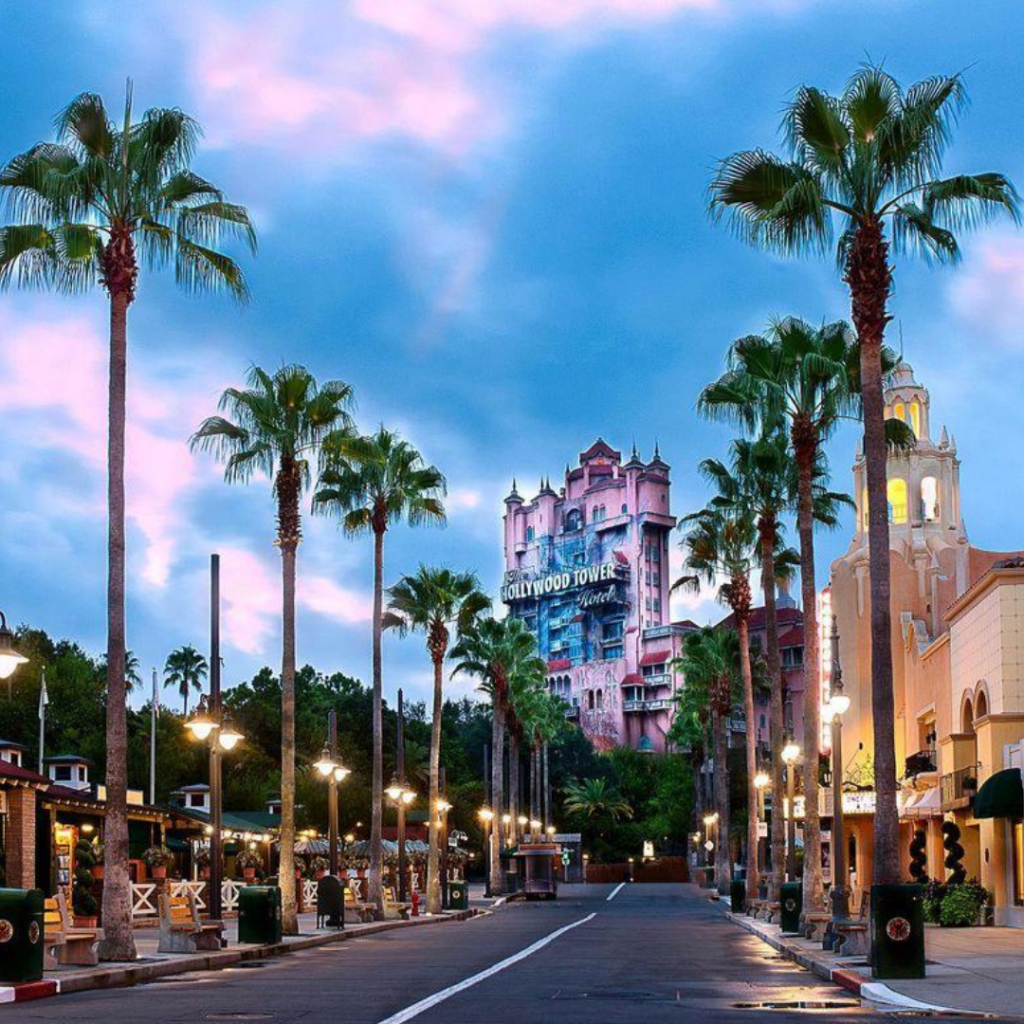 Keep in mind that Disney world is usually pretty crowded all-year-round, but you'll save up to a hefty 50% on flights and resorts and even save a pretty penny on your park tickets – so with that in mind, the kids missing a couple of weeks of school might be worth it.
The Toy Story Midway Mania Cheat Sheet
If you want to win big at Toy Story Midway Mania, then the advice we're about to give you is golden. First – Fastpass your way into this game so that you can have all these super cheats at the front of your mind when you go in.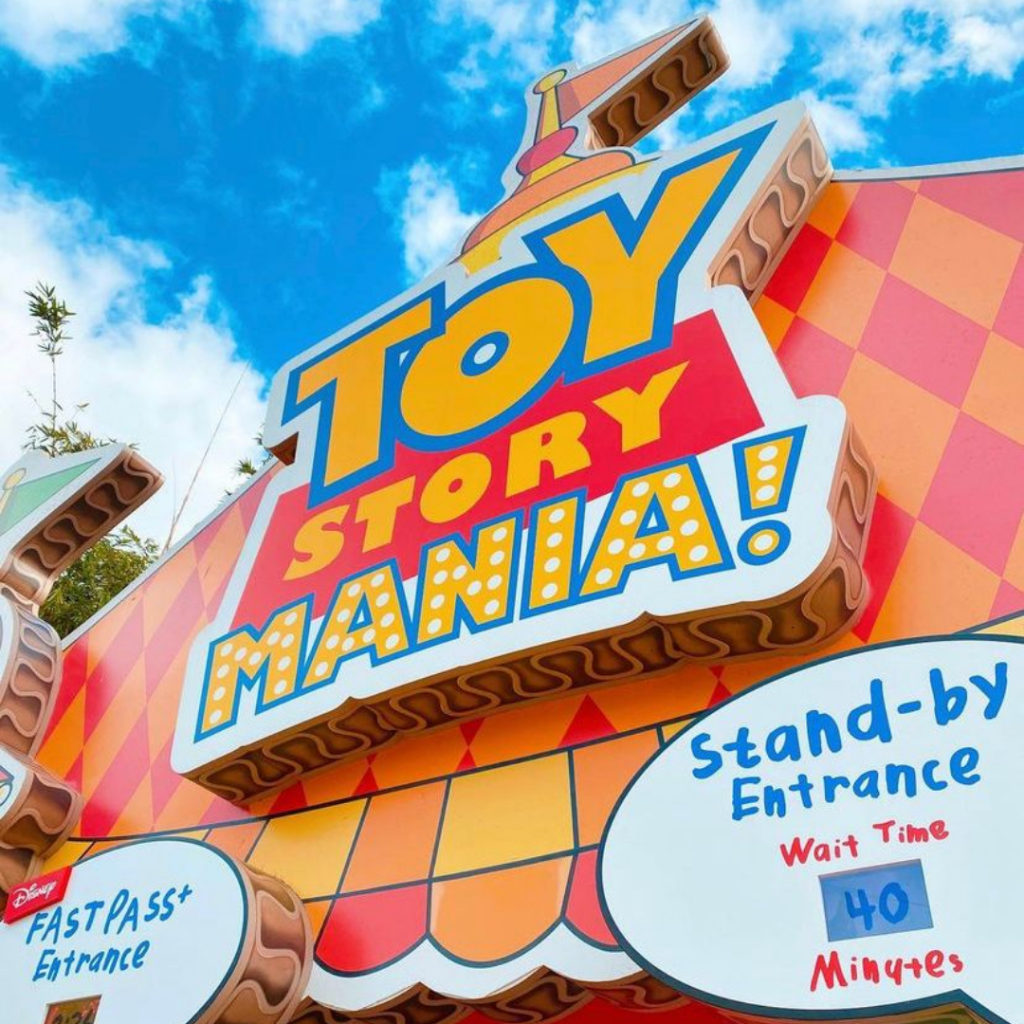 Forget about accuracy because you can still get 300,000 points with the worst aim ever. Instead, focus on finding the 500 point barnyard animals, ride solo for more points and conserve your energy by skipping the practice round. Want to win huge points? Break those high-point plates.
Disney Visa Is The Way To Go
Chase offers two Disney-branded credit cards – The Disney® Visa® Card and the Disney® Premier Visa® Card – that both allow cardholders to purchase Disney park tickets using points, which in turn earn you Disney Reward Dollars, a super tip.
Considering getting yourself a Disney Visa for your next Disney Vacation could not only get you up to $300 with your initial qualifying spend, but you'll also reap the discounts off merch, dining, Disney Cruise Line, and even spa treatments – plus you'll get to redeem your Disney Reward Dollars and save even more.
The Perfect Spot For Fireworks
Rather than wasting your valuable ride time on saving the "perfect spot" for fireworks – here's a little secret you should know about: there isn't a perfect spot for fireworks at Disney World. As long as you can see the castle clearly, you'll see the fireworks too.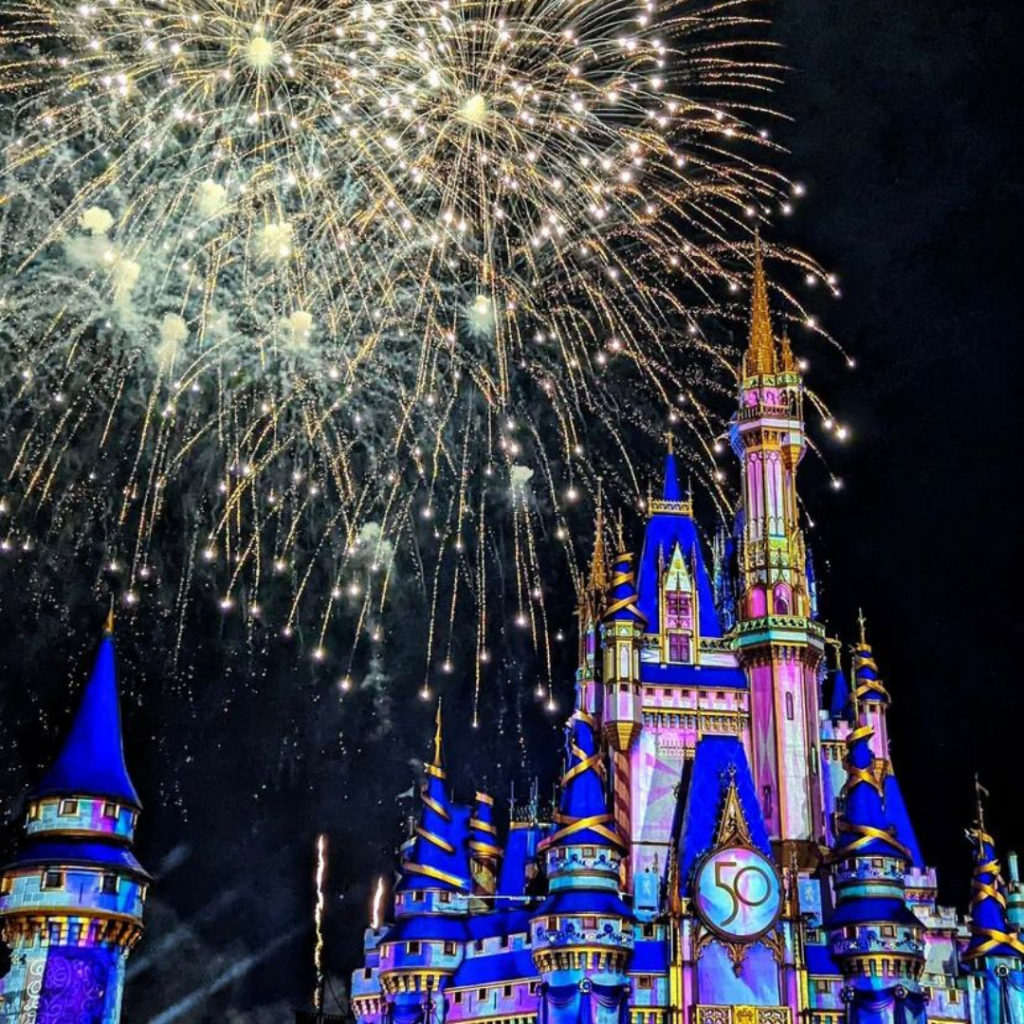 If you really want to see the fireworks as if for the very first time, head on over as close to Big Thunder Mountain as you can get to watch them. The view from this angle is absolutely breathtaking. Trust us!