Clever and Frugal Hacks For Extra Pocket Change
By Hailey B.
---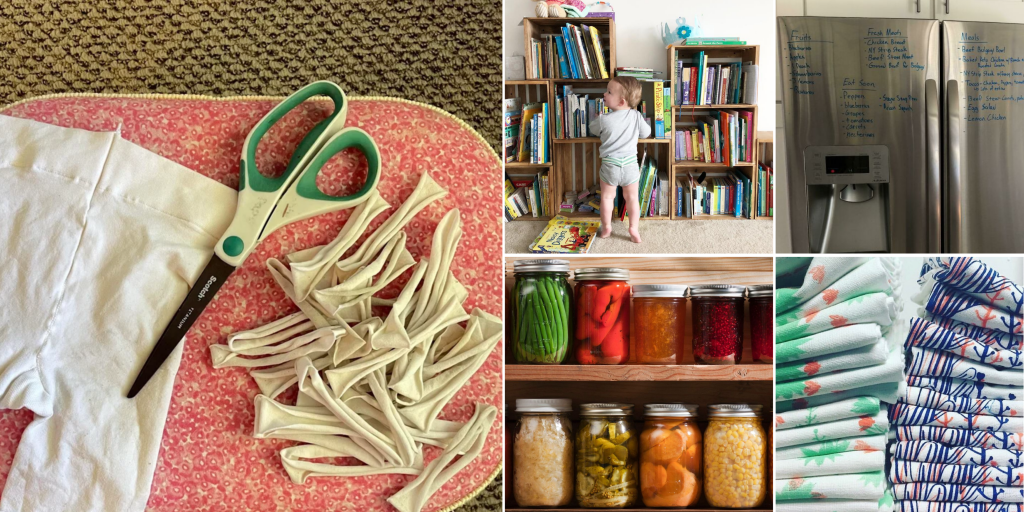 Rent, food, bills. Nothing leftover for thrills. Living your best life is full of costs. At the moment, your wallet may not be heavy. Don't despair — we care! There's never been a better time to save, but that's easier said than done. With costs rising, it's no easy task. How can you get a little more pocket change? We have some answers, friends. The wisdom of the internet combines to bring you the ultimate list of frugal hacks. Many of them are choices you can make right now. Others are DIY ideas to repurpose old into new. We've collected tips and tricks to ensure you have extra cash on hand, ASAP. Cutting costs and increasing your quality of life is possible. Try these ideas!
Wine Crates Are a Gamechanger
Furniture is a big purchase, no question. We all yearn to replace our worn-out decor, but it's an expensive decision. Or at least, it was. Now, it's not! Try this do-it-yourself bookshelf project at zero cost. If you're a vino lover, you already have everything you need.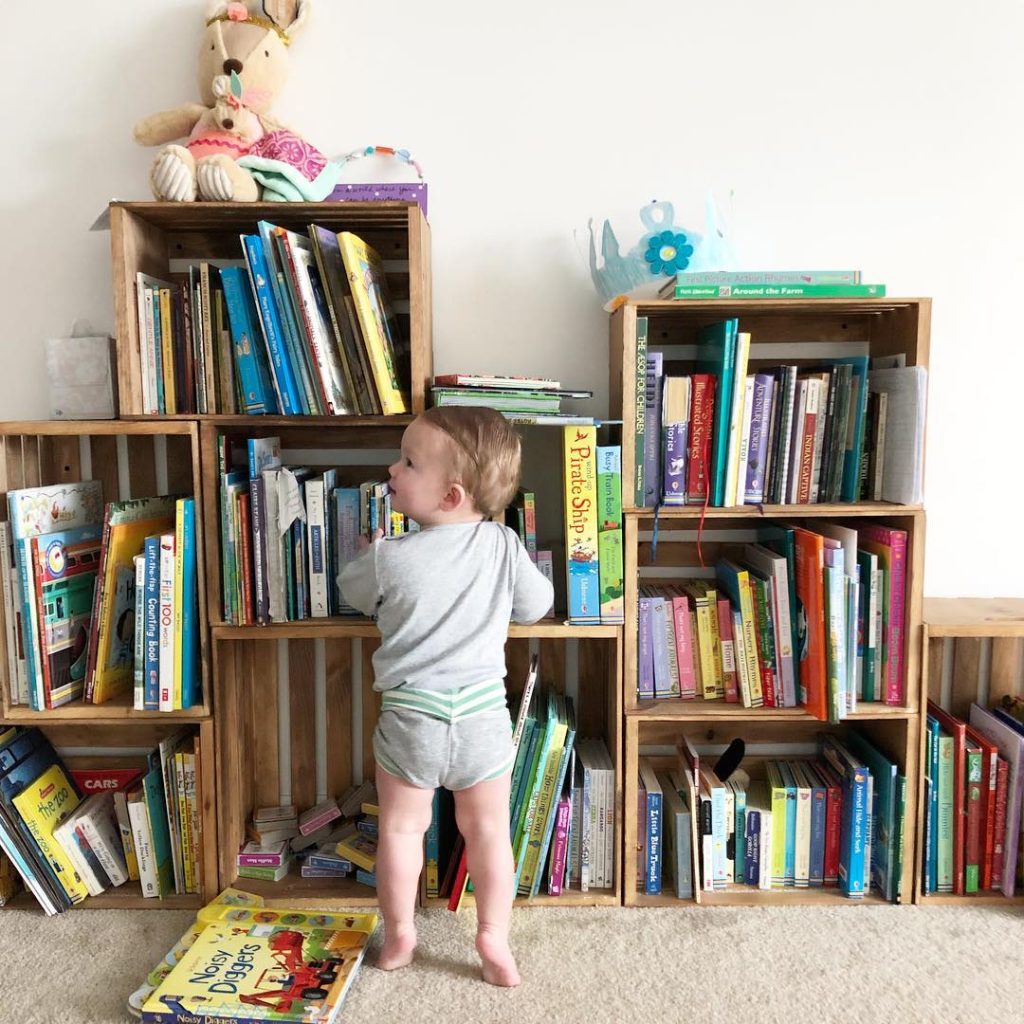 Save all your wine crates and combine them for a custom display. A hammer and a few nails are all you need, and voilà: This shelf can hold all the bokos and trinkets you desire. It's light and portable, too. Easy peasy!
Canning is Super Underrated
If you tend to buy in bulk, you're already in saving mode. It's great when produce is offered that way. But honestly, a lot of that food goes bad before you are able to use it all. Are you really saving?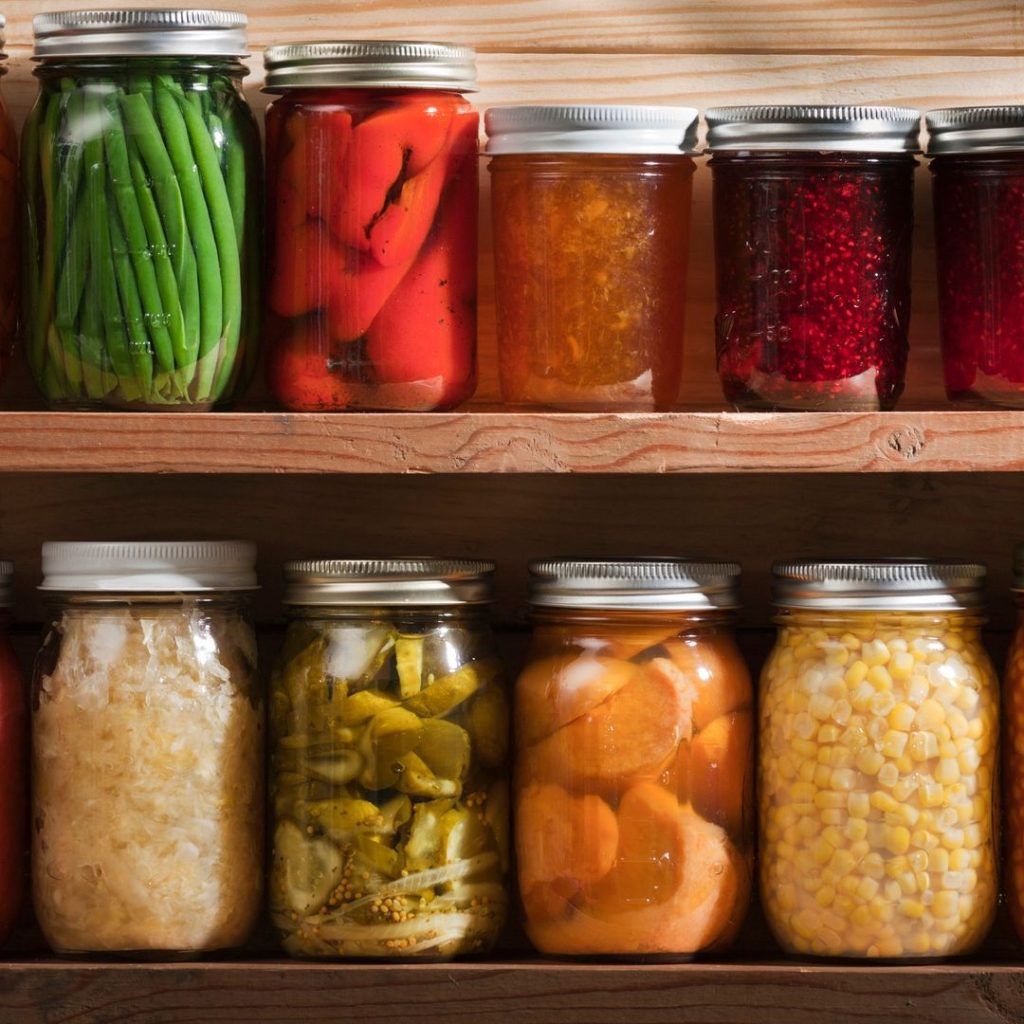 If it goes in the trash, you're not. Try canning, a time-honored technique to preserve fruits and veggies for the winter. If your shelves are stocked with extras, you can always avoid seasonal spikes in produce prices. It's fun, too!
Live Rent-Free in a Wildlife Sanctuary
Living ain't easy, these days. If you're not paying for your mortgage, you're spending just as much on rent. Isn't there a way to exist in this world and avoid it all? As it turns out, there may be a way.
One clever couple figured out a way to live rent-free by making a deal. The terms? Managing a wildlife sanctuary. Seems like a great trade-off to us: Live in natural beauty, provide 8 hours of labor a month. The real rental cost is $1,300 per month. They saved big time!
The Bob Ross Date Night
TV painter Bob Ross was prolific in his day. He showed America how to create beautiful landscapes on canvas. All you needed was a little patience and you could achieve. His old videos are still available. Try them for a date!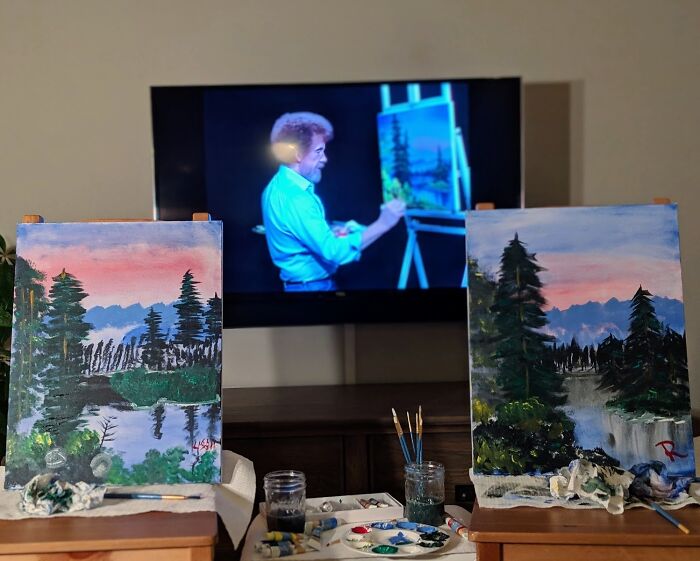 All you need is two canvases, a bottle of wine, and paint supplies. Lower the lights and turn on good old Bob for instructions. It's romantic and cheap, but your date is unlikely to notice the price tag. It's just that sentimental!
Ripped Tights Become Hair Ties
Tights don't last forever, sadly. A hole or a tear usually spells the end of a pair. But they don't have to go in the garbage. Next time, try repurposing the fabric for a project. Why not make hair ties?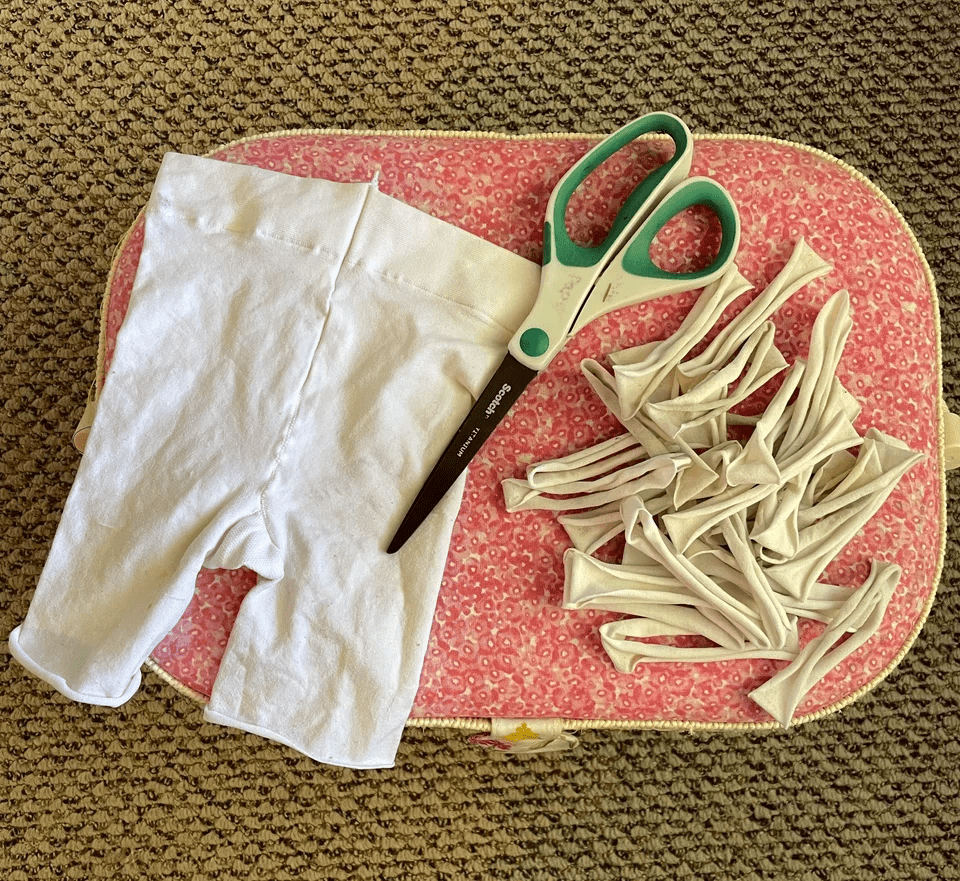 All you need to do is grab a pair of scissors and aim. Cut off thin sections of each leg and you're good to go. The material is naturally stretchy and will hold hair just right. Something new from something old? Yes please!
Chalkboard Paint Your Ride
Paint is best when it's shiny and new. But the sun has an effect. When a vehicle ages, you can see it on the outside. For just $100, you can transform a faded exterior into a chalkboard. This is an interactive truck!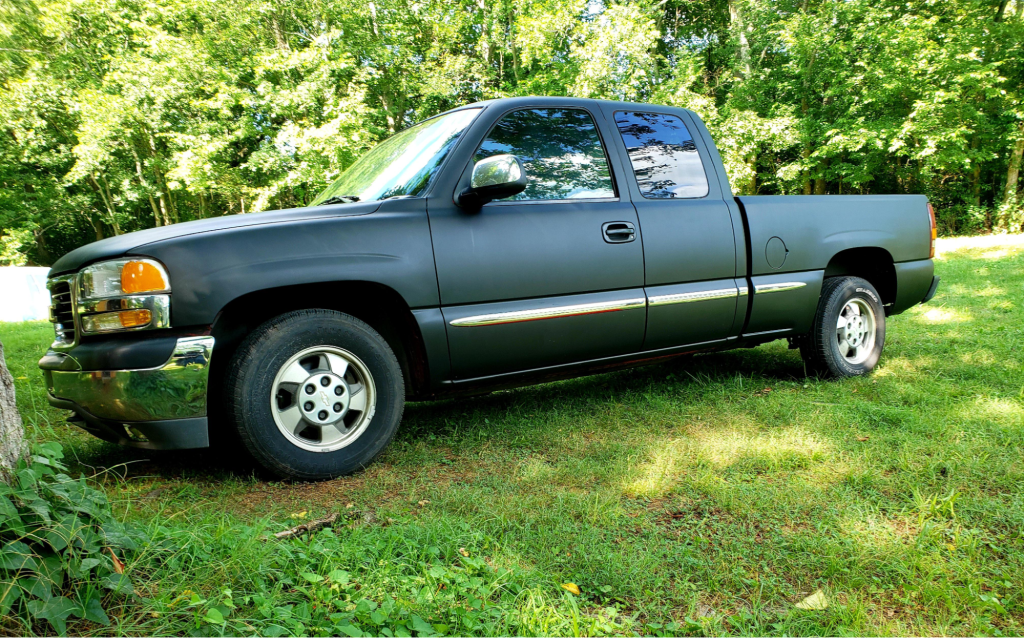 Stores like Lowes sell this style of matte black paint. Sand down the old coat and start applying layers. Three to four coats should be sufficient. After that, sand off the excess on headlights and metal components. The kids can create chalk art until the next rain. Then, begin again!
A Little Prep Goes a Long Way
We have to admit convenience foods are tempting. Even fruit is packaged ahead of time and ready to eat. What's not to love? The price, that's what. Surely, there must be a better way. Preppers claim to have the answer.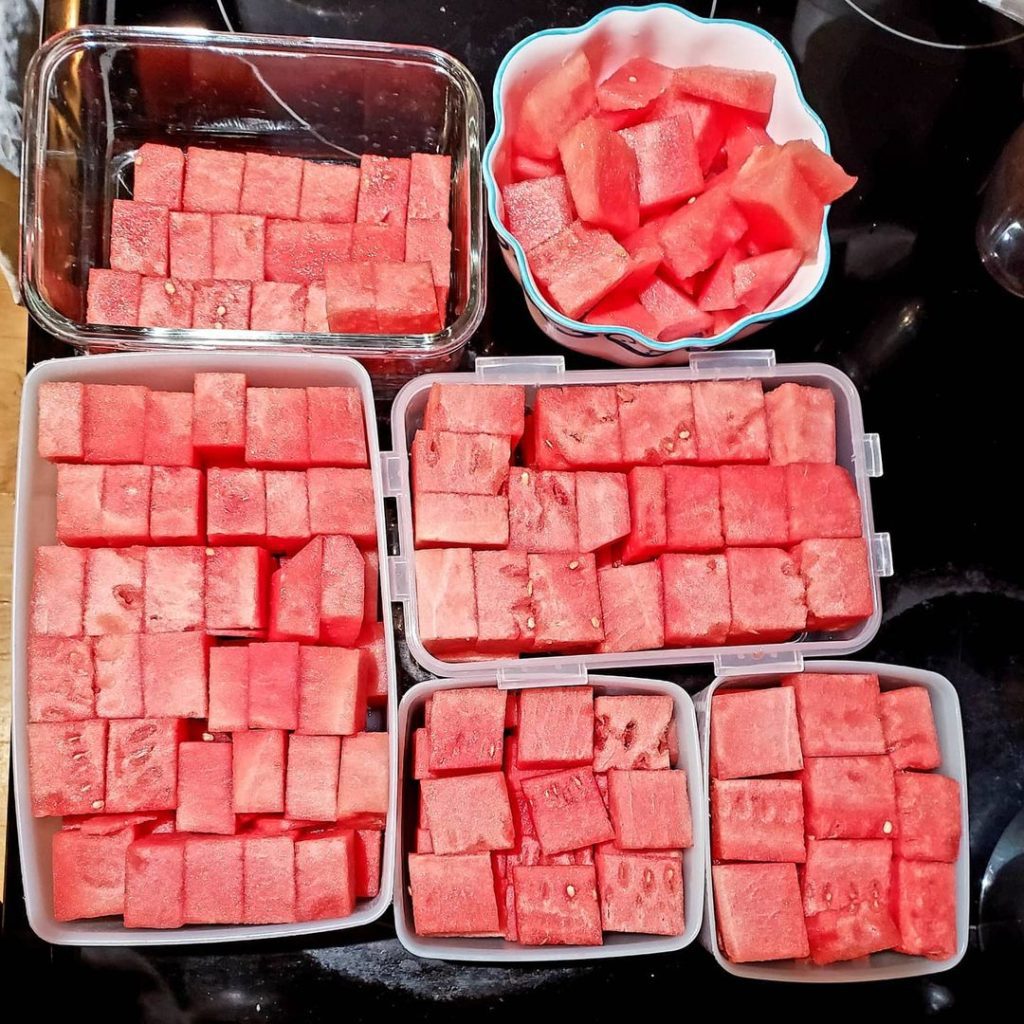 Watermelon can cost you two bucks whole. And come on: With just a little motivation, you can cut it. The same amount of pre-cut watermelon would cost you twenty buckaroos. When you think about the savings over a year, it's certainly worth the effort.
Washable Towels in Bulk, Not Paper
Paper towels are a staple in many homes. But one Amazon user decided to ditch the practice when she saw a deal online. For the last six years, she has used mini towels in a stack. They're called shop towels, and they're incredibly cheap. She found 150 for $30!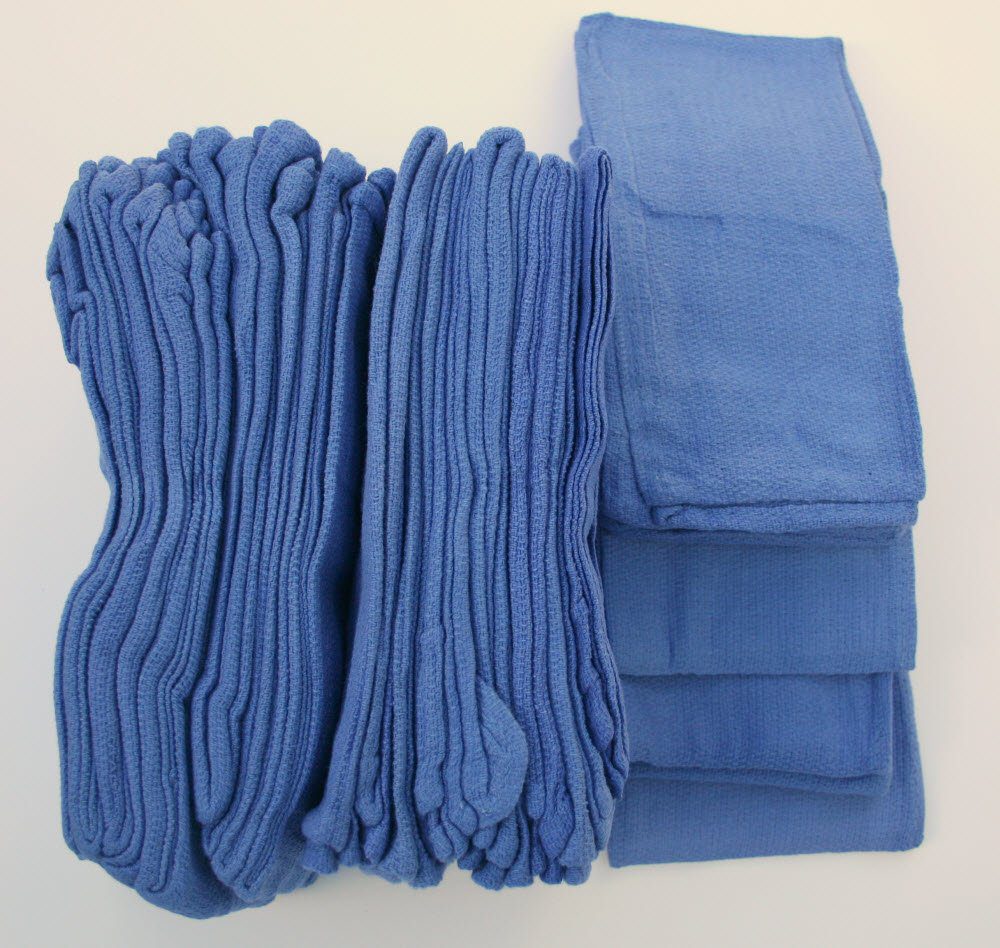 Too pricey? Think again, frugal friend. When you add up just how much paper towel you use in a year, this becomes inexpensive. They last for years and years, never letting you down. Plus, it's eco-friendly. What's not to love?
Old Maps as Wrapping Paper
Most of us have a map app these days to find our destinations. The old way was paper, but that's disappearing quickly. If you have any old maps lying around, don't throw them away: They have one more purpose before they go!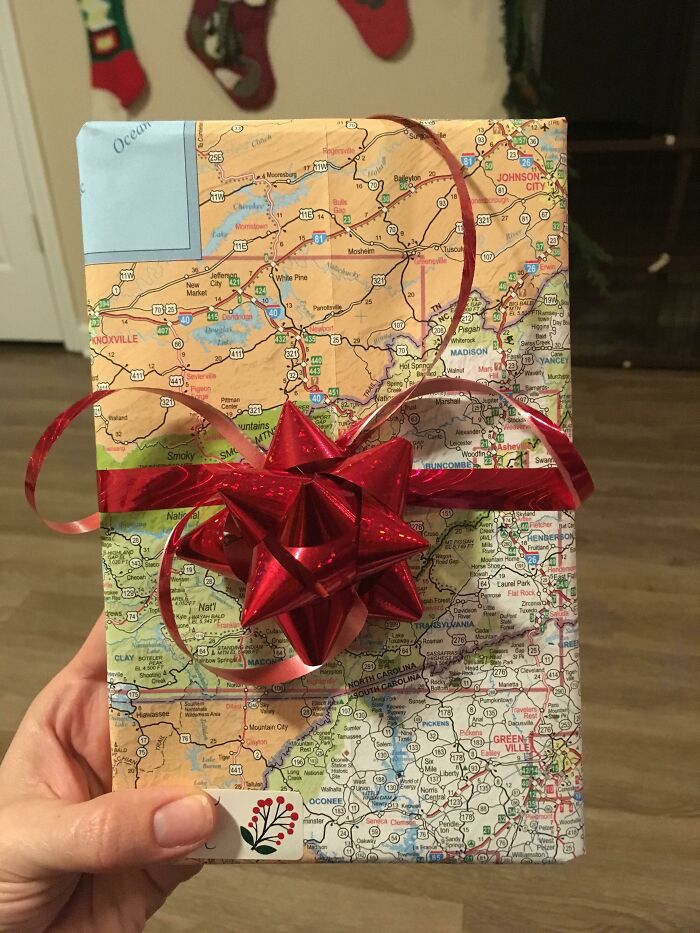 Take your old maps and use them as wrapping paper. Add a bow and you're good to go. A travel agency posted their idea online, which doubles as a recycling hack. Your gift will stand out in the pile, and you can feel good all the while.
Tie-Dye Ruined Napkins
Cloth napkins: Are they worth the trouble? Sure, they're a nice touch for a fancy dinner. But inevitably, they get stained, as napkins do. If you fail to get them white again, you don't need to throw them away. You can tie-dye them!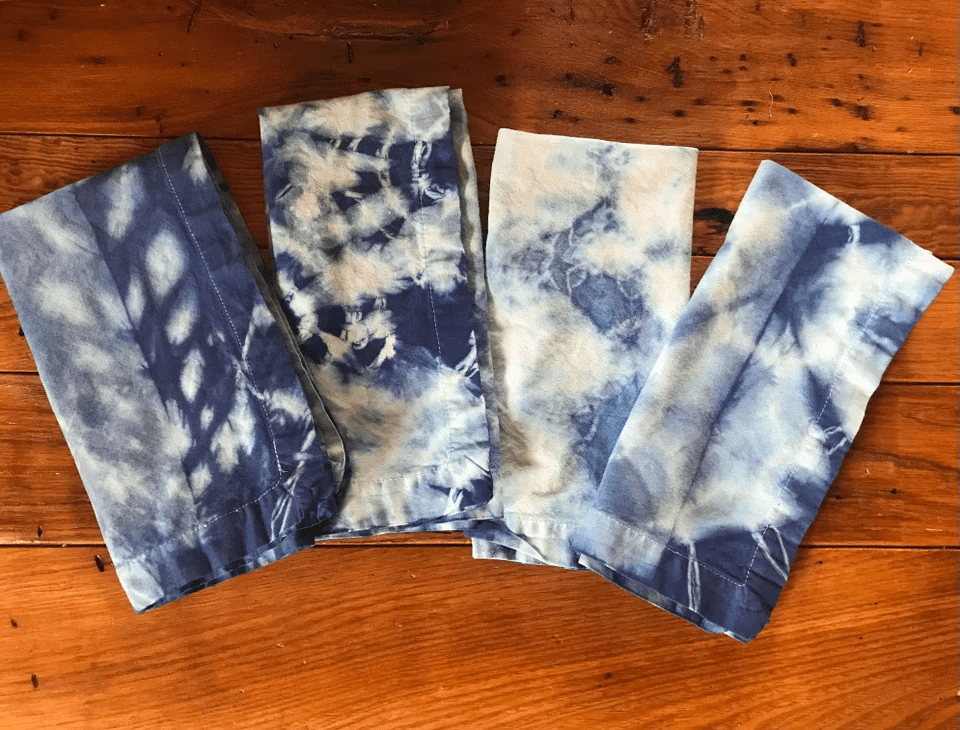 Don't even worry about the old marks. You're about to intentionally splatter the fabric with stains fo your own. Pick a color you love, preferably dark. Section of off rolled napkins with rubber bands and dip. In no time, your set will be groovy again.
Never Dismiss Estate Sales
When someone is liquidating their home, pay attention. Estate sales, or garage sales, as you may call them, are a great source of deals and steals. One lucky Reddit user posted this find: $30 for Revere Ware and Gerber knives. That's high-quality cookware, right there!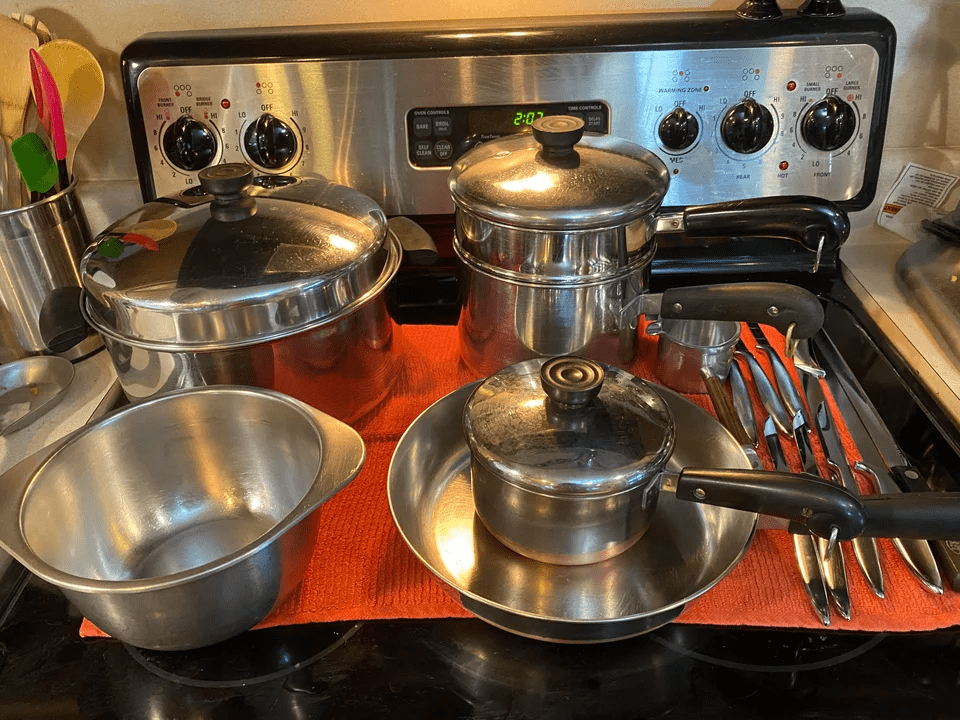 This buyer saved hundreds of dollars with a savvy visit to the sale. All sorts of things await you, too. Antique furniture is common. You can pick up vintage records or fur coats. It's a bit of a grab bag, and always a deal.
Transform Old Clothes Into a Rug
When it's time to toss your old tees, stop and think. There must be some way to use them, even as extra fabric. This colorful rug used scraps, and it looks good as new. Who would guess it used to be anything else?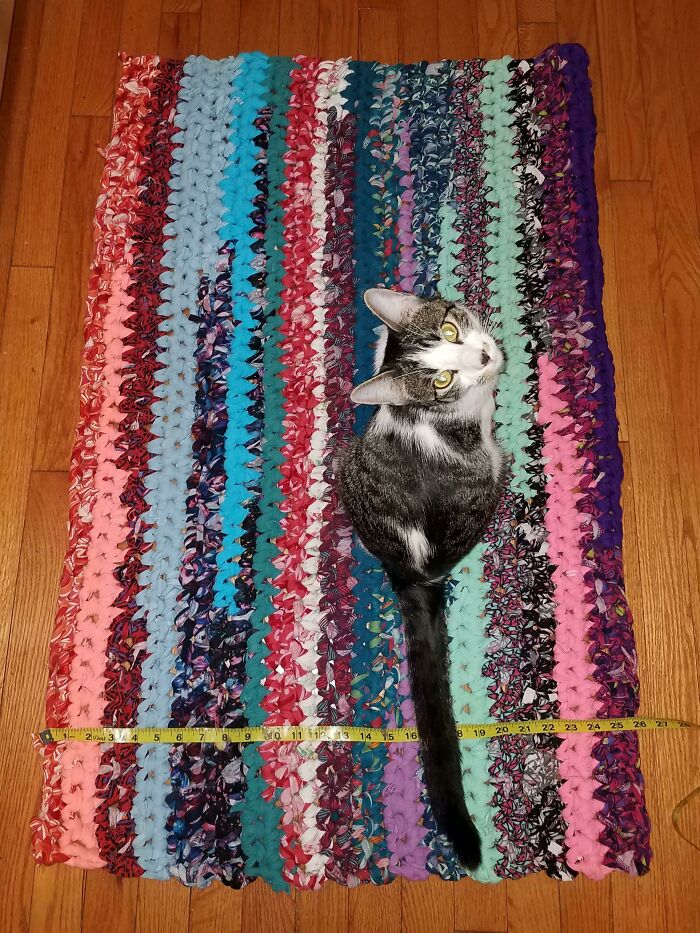 This cat clearly has no idea. After its owner lost a lot of weight, she bought new clothes. Her old wardrobe became this woven masterpiece. She cut everything into strips and used a crochet hook to knot and weave. Many techniques exist online. It's a quick craft, actually.
Grow Garlic Easily and Save
Growing herbs is an easy way to save. Green sprouts up without much effort, and it's nice to have fresh garnish from your windowsill. But we bet you never knew that garlic was just as simple. Look at these handsome cloves, right here!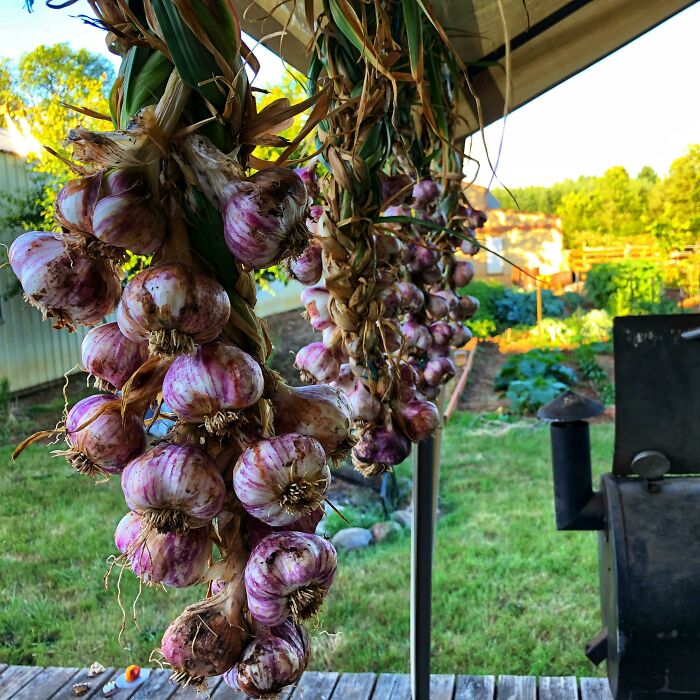 Before winter, separate one garlic into cloves and place them 6 inches apart in the dirt. This bunch started with just one head of garlic. In a year, that first head turned into more than 70. The whole experiment is just a few bucks, incredibly. And it was easy!
There's a Secret Aisle of Cheaper Spices
Spices have prices, that's for sure. When you really try to build a collection, it adds up faster than you can say cinnamon. The savvy cooks among us know a secret at the grocery store. Have you ever checked out the international foods section?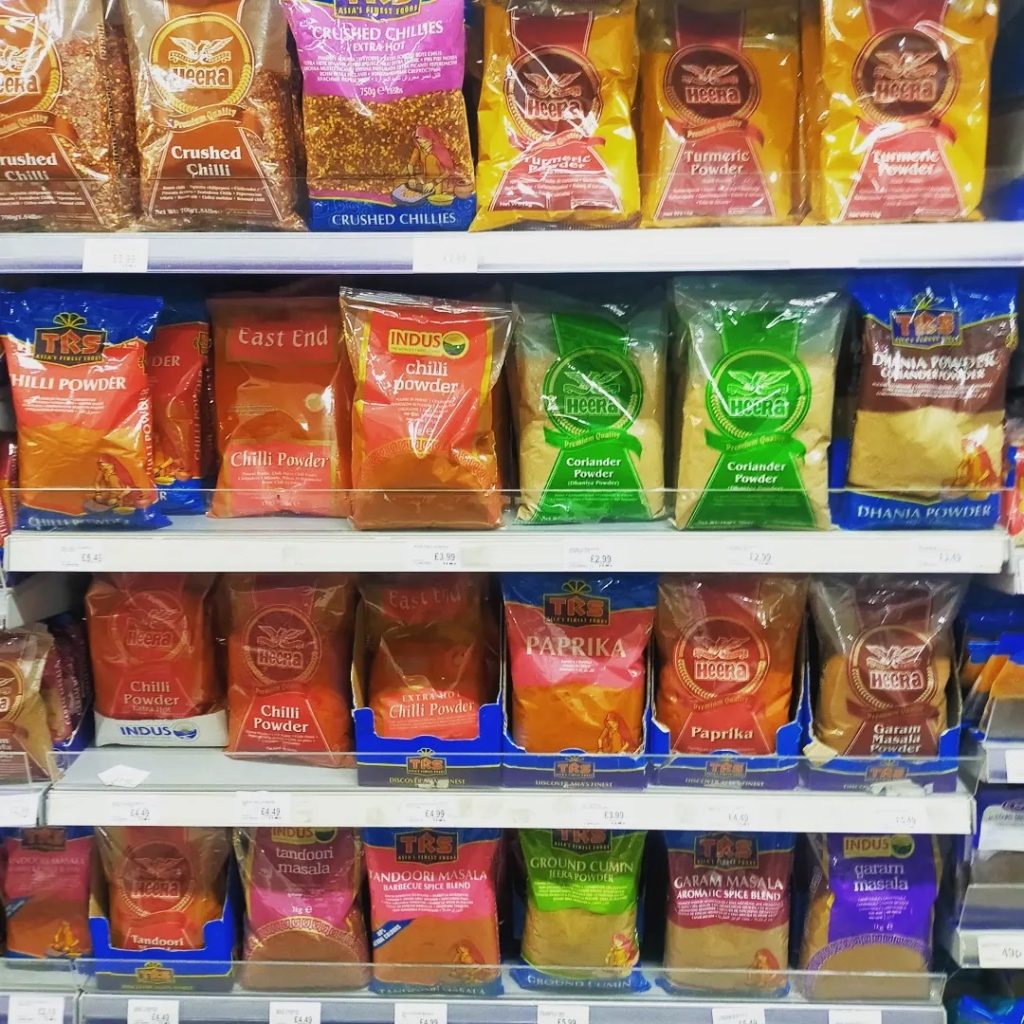 Local brands actually tend to be more expensive than the unfamiliar, imported ones. But it's all the same stuff, in the end. There's no reason to be afraid of labels in other languages. You can increase your quantity of spices by choosing from this section. Don't be shy!
Make Your Swiffer Reusable
Swiffer sweepers were a great innovation and we rushed out to get one of our own. Later, we realized those cartridges can get pretty expensive. We can't live without this tool. Quite rightly, you ask: Is there a way to save at all?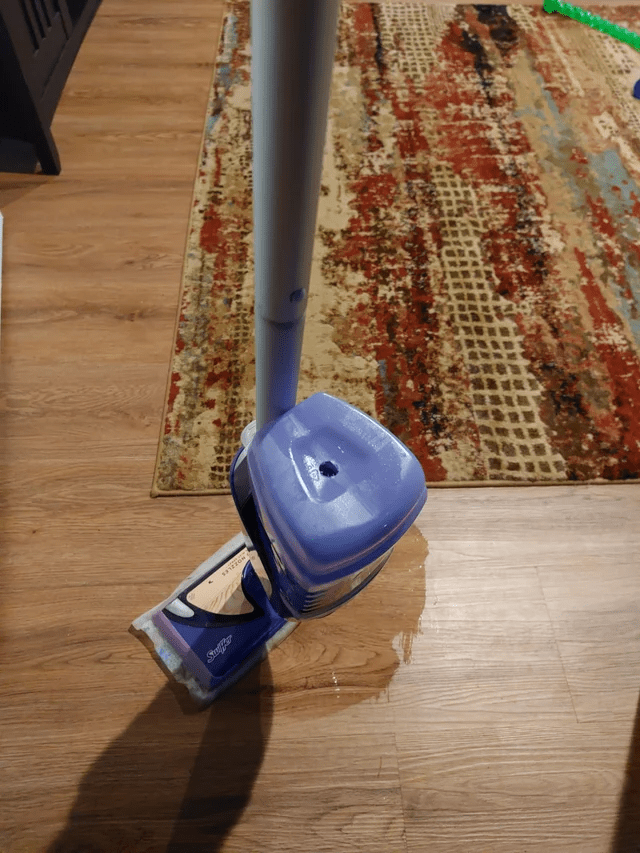 You betcha there is. Clever cleaners on Reddit discuss how they drill a hole in their empty cartridges to keep using them again and again. Just fill it up with a cleaning solution of your choice and plug the hole with a cork. Enjoy your good, clean savings.
The Quickie Dye Job
Old backpacks can get pretty dingey. After dozens of washes, that durable fabric can lose its color. If you have Rit dye on hand, you don't have to replace it. A quick and easy DIY lets you renew your bag with minimal cost.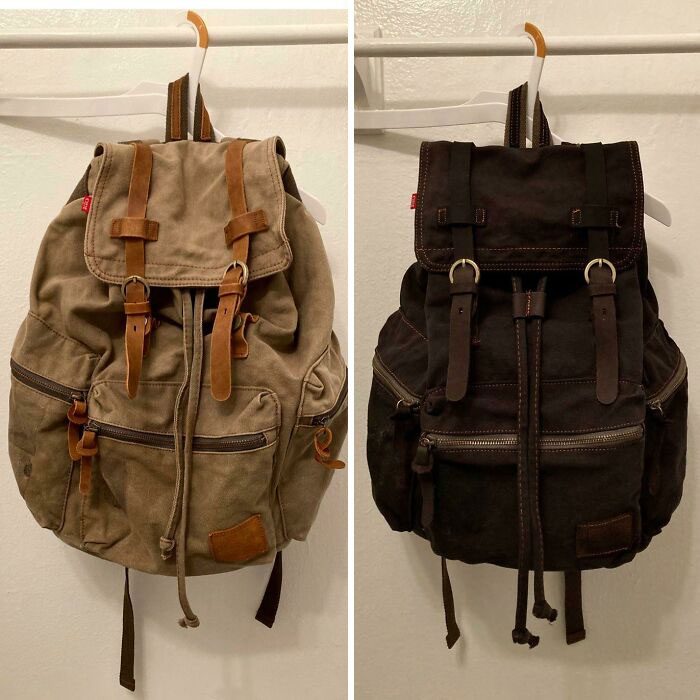 If you have a beloved item, don't throw it away. Rit isn't hard to find. And the well-known brand of dye actually comes in more than 30 colors. We think these before and after photos are pretty impressive. Would you guess this wasn't the original?
Try Six Cheap Mirrors
A large mirror is not a cheap purchase, that's for sure. For some reason, the price of this item increases like crazy as soon as you try to get a big one. We suggest you buy multiples of the regular size instead and get creative.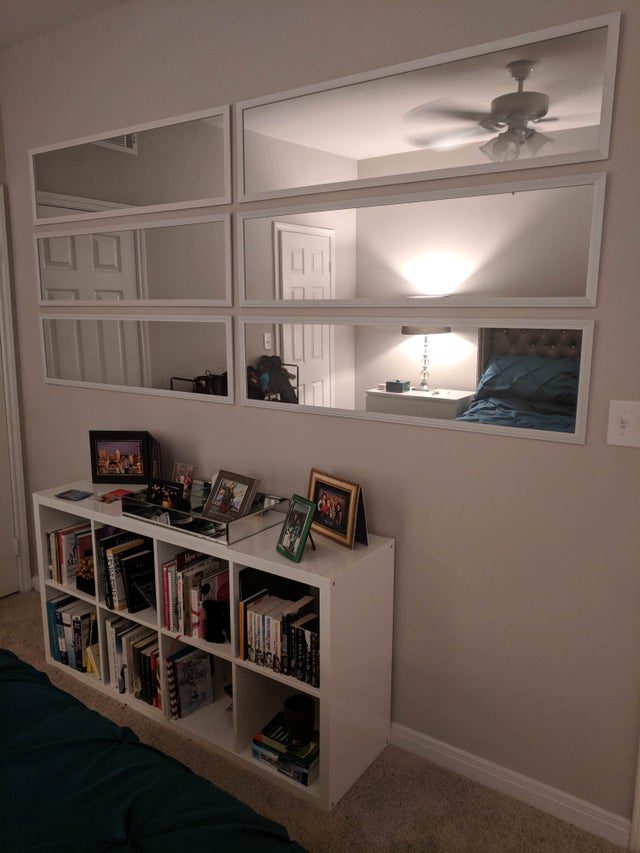 Here, we see someone tried this trick above their bookcase. It's a reflective collage of six mirrors. The results are not quite designer. But hey, they're not half bad. And if it saves hundreds of dollars, it just might be beautiful to you.
The Trampoline Chicken Coop
Jumping on the trampoline is a joy. But when it gets old, it can be unsafe for kids. Must you throw it away? If you secretly have a dream to have your own fresh eggs, hold on tight. This large structure is also the perfect chicken coop.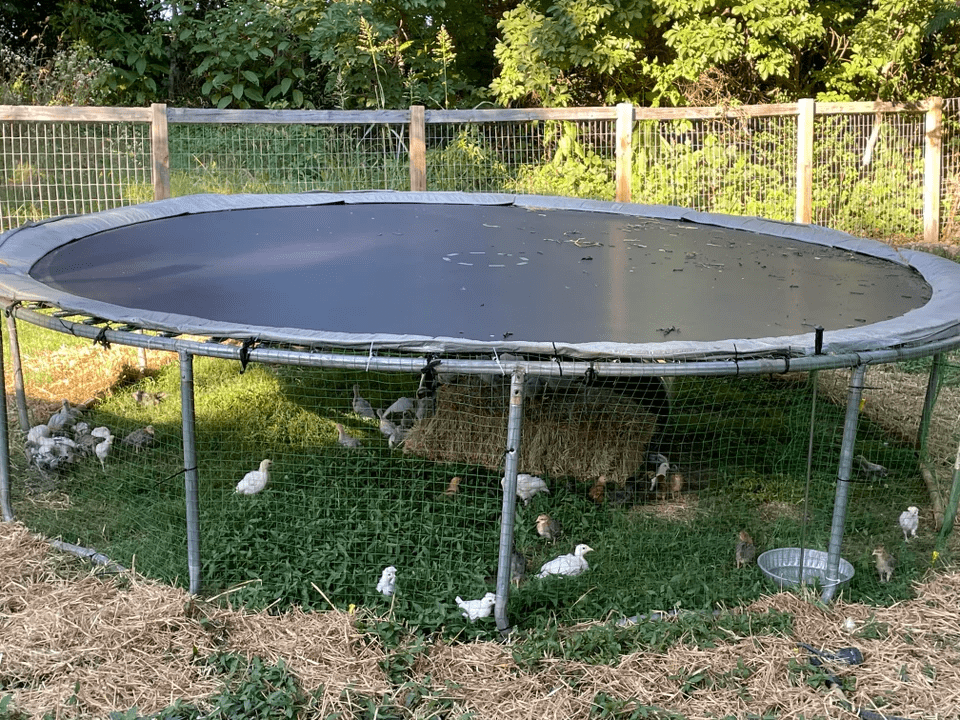 Roll wire fencing across the pole and trap your birds inside. They will have a spacious home to lay eggs in peace. Farmers report that one chicken can lay about an egg a day. Multiply that by a few chickens and all the days of the week. Think about the breakfast savings!
The Free Produce Trick
Going to the farmer's market is a real treat. You can always find good deals, farm to table. But actually, one simple inquiry can save you even more. Next time, ask if there are any damaged veggies they cannot sell. You'd be surprised!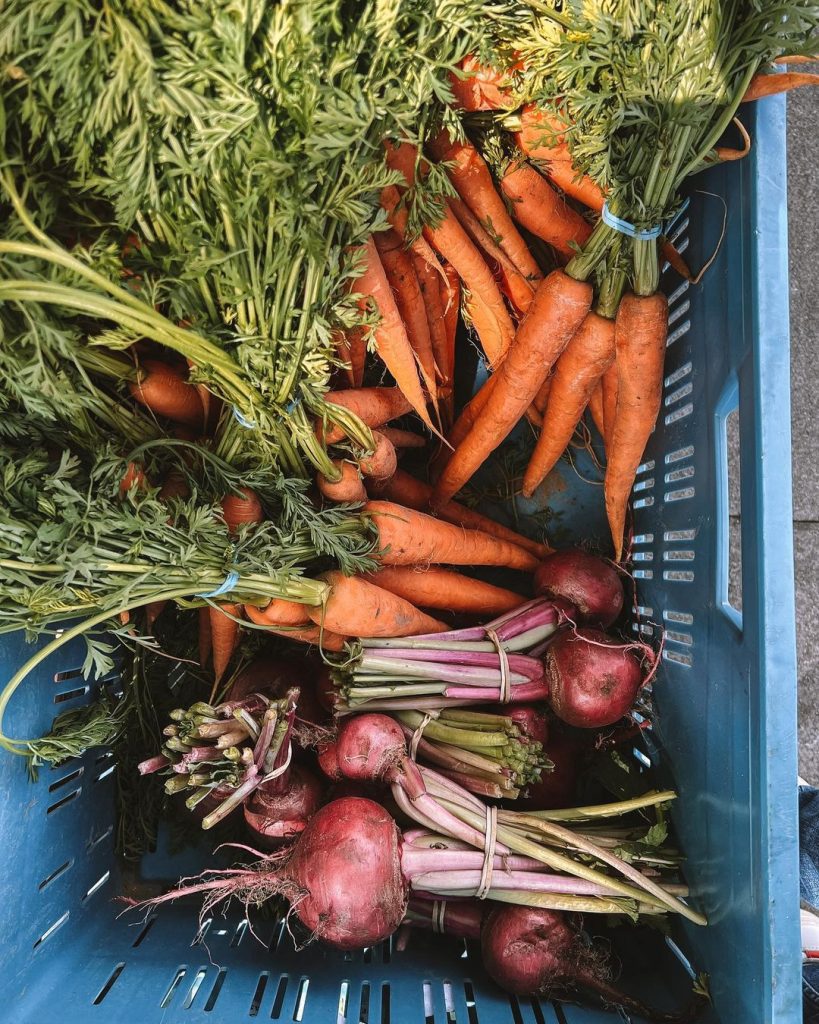 Truthfully, consumers are picky about looks. Too picky, perhaps! An ugly carrot doesn't mean it's not edible. If it's not being sold, it can find a home with you. Temporarily, of course. You're going to eat it in no time!
This Bench Was an Old Crib
Cribs are an investment, but they aren't needed for long. You need these little beds for babies, but toddlers sure don't want them. And they're expensive. When your little one becomes a big kid, there is a way to use this furniture once again.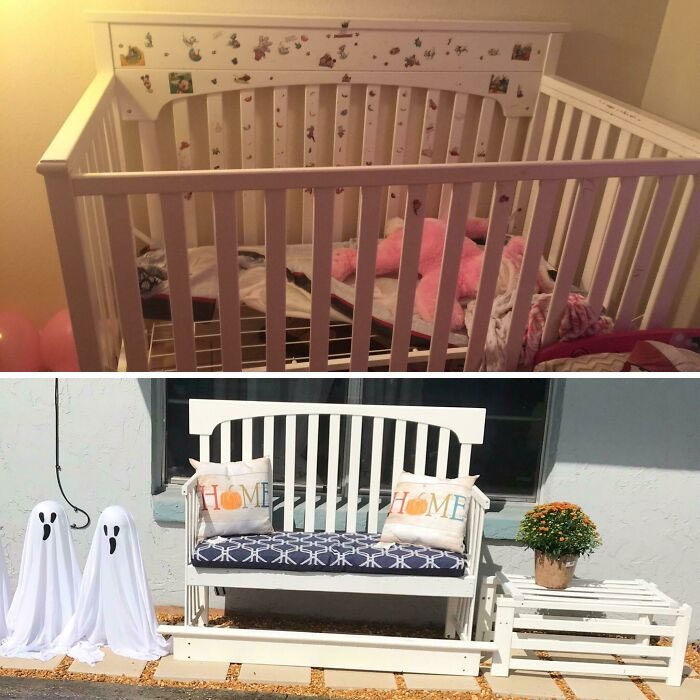 Our idea: Try this DIY bench project for your patio. These parents successfully transformed their space, and it cost them nothing. Unscrew the sections and assemble them again into the right shape. You'd never know this was a crib yesterday!
Free Food is Everywhere
America has way too much food. In fact, the amount of food waste is astounding. As items reach the expiration date, it's only a matter of time before they go bad or get stale. Gas stations and cafes are no exception.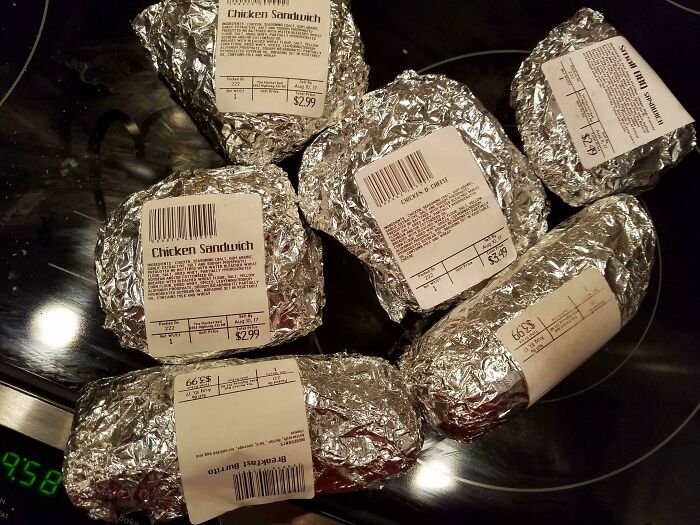 At the end of the day, a lot of good eats get tossed. If you ask nicely, workers will often be happy to give you a box full of extras. They're destined for the trash, after all. Policy varies from shop to shop, of course. Some managers don't want yu to game the system!
The Stool Makeover
Upholstery is a hobby few people talk about anymore. But before furniture was so cheap, people did refurbish their items. It's still allowed, of course. This man made his worn-out stool into a new seat with color. What was his technique?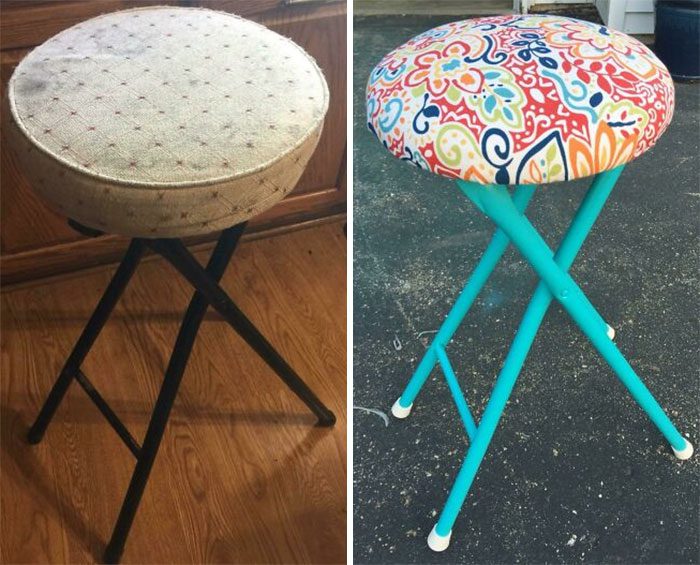 To recreate his craft, get ahold of spray paint, colorful fabric, and new rubber feet. The painting step is first, to let it dry well ahead of time. A staple gun will help attach the fabric in a circular pattern under the seat. You've got yourself a stool!
Your Fridge is Already a Whiteboard
Even if you save on groceries, a lot of it still goes bad. In the kitchen, there is a neat trick to keep track of all your food before it expires. You may not have noticed, but your fridge is already a memo board. We suggest using it!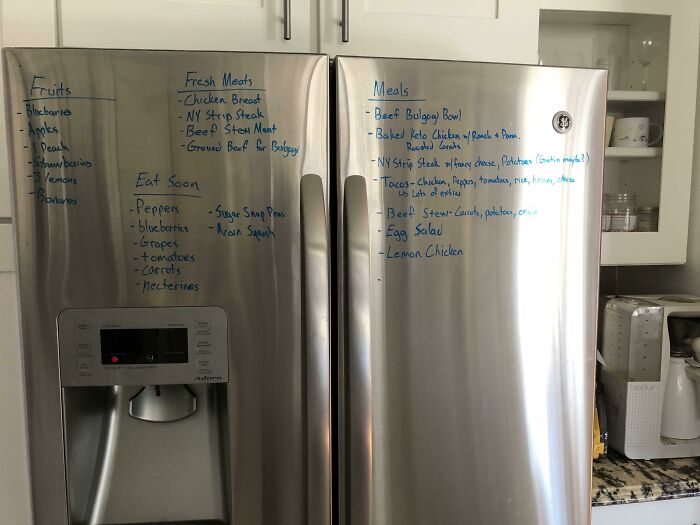 Take a marker and write down the food inside by order of expiration. This will help you keep track of what needs to be eaten first, second, and third. Nothing will spoil with this technique. It could be a game-changer!
The Ultimate Dog Toy
Dogs shred their chew toys. We can't blame them for that, since it's really the whole point. The best way to counter the destruction is to get creative. Instead of throwing away old toys, combine them. Look at this new super toy!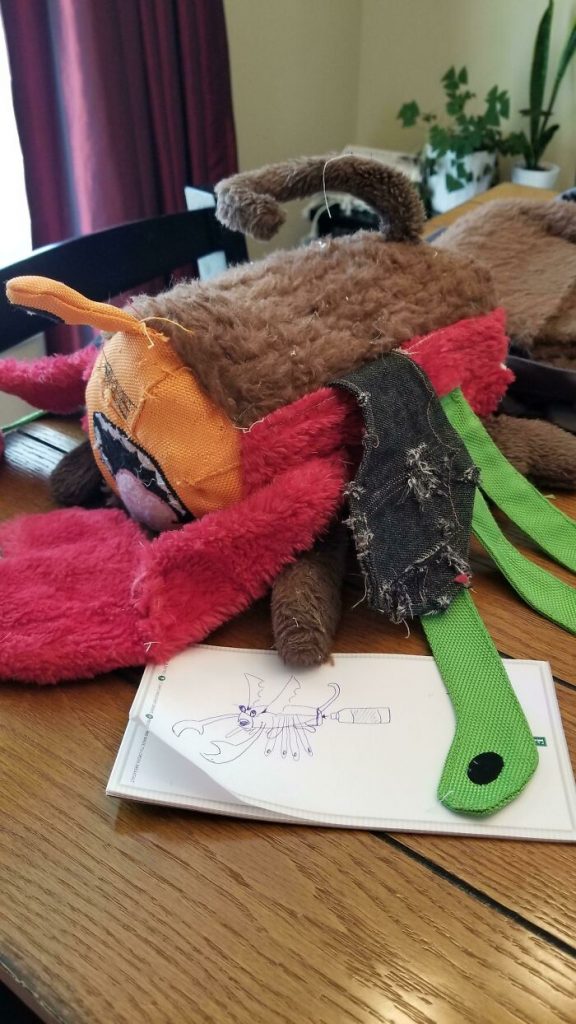 Cut off the best parts of the ruined toys. Put them in a pile. Take a needle and thread or hot glue, and began attaching them to each other. When your new creation looks quirky enough for you, you're done. Doggos will love the novelty. And the familiarity!
Zip Lock Savings
Zip Lock bags are nothing new. But have you been using them correctly? We assume you know how to put food inside and seal it. But maybe you've been doing it without a mission. It's time to stop food waste. Spinach can benefit the most!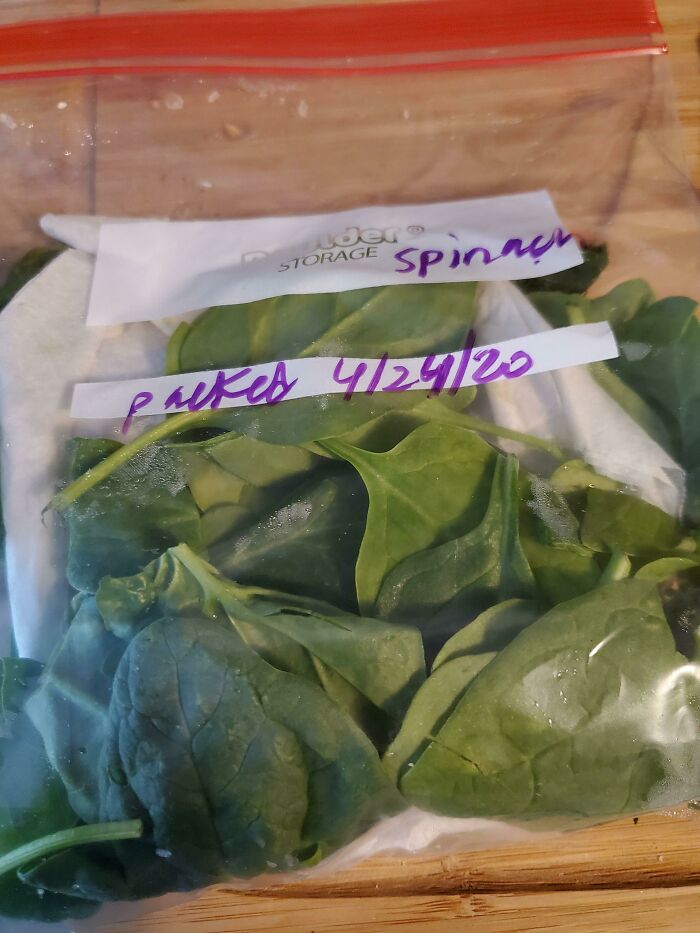 Immediately after buying, put the spinach in a bag with a paper towel to absorb the moisture. Label the date of purchase. Some baggers report extending the life of their leafy greens for weeks. Normally, it might only last for days. This is no minor hack!
Last-Minute Rustic Wrap
Wrapping paper can be a bit off-putting to the super frugal. If you really like to save, it can feel like a waste to buy paper for ripping. Next time, try this rustic gift wrap trick. Not only is it free but you will impress your friends with originality.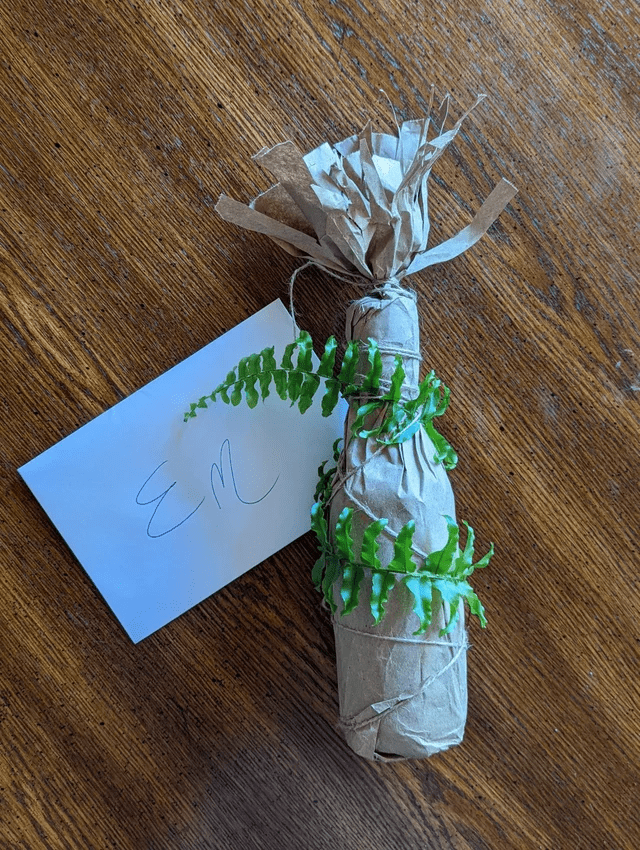 Take the brown paper bag your item came with and flip it inside out. Then, wind twine around the item to give it form. Top it off with a fake vine, and you've got yourself a look. It's personalized, even at the last minute.
Broken Bed, DIY Spice Rack
When you start collecting seasoning, organization quickly becomes an issue. Spice racks can get pretty pricy for what they are. Why not make one yourself? Odds, are you already have adequate materials around the house. This rack was once broken bed, for example.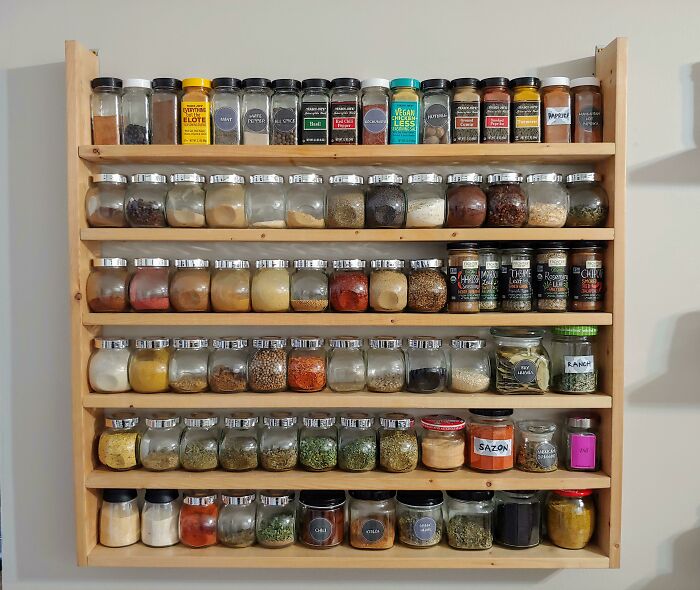 This DIY innovator took the slats and reassembled them in a new order. He made little shelves and closed off the sides. Nails sealed the deal. Now, it's a rack capable of holding all his homemade blends. Very nice, indeed!
Regrow Leeks Like Magic
Green onions rarely break the bank. But why not save where you can? It turns out that they are incredibly easy to grow. They regenerate all by themselves if you just leave the ends in water for a few days. It's like magic!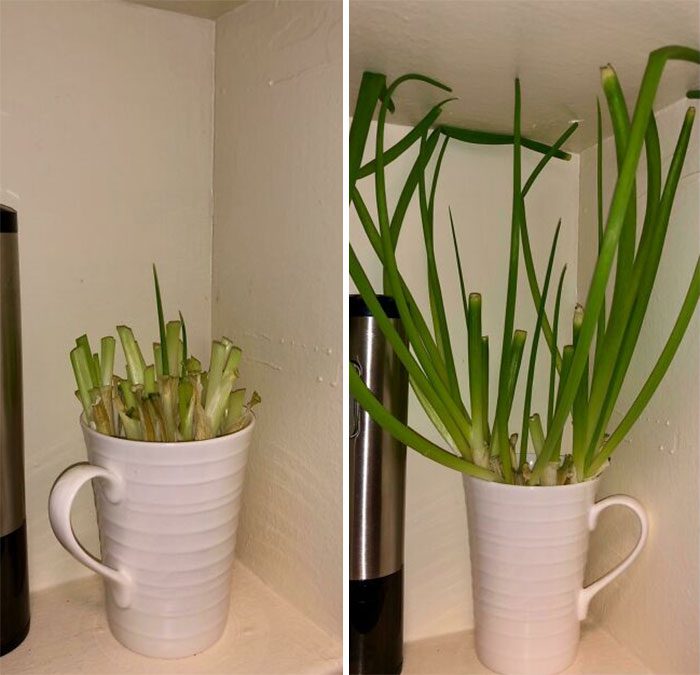 Best of all, you can do this process over and over. That's right: You can cut the stalks four times before you get diminishing returns. More veggies, less spending. Onions usually make us cry, but not this time. We like this concept!
The Orthopedic Chair Trick
Modern office workers get injuries, too. Believe it or not, sitting in a chair for thousands of hours a year can actually harm your body. This smart guy decided to hack his cheap chair with a pillow. Suddenly, it's orthopedic!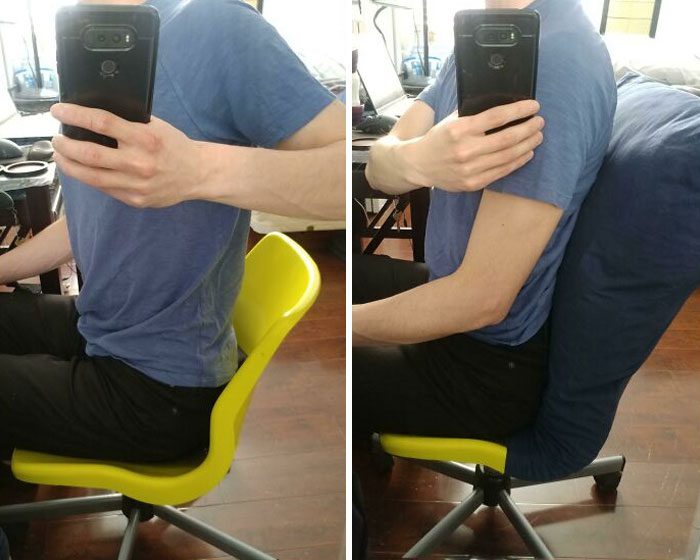 Take a pillowcase and slide it over the pillow on the back of your chair. This will hold your support in place nice and snug. A lifetime hunched over a desk is still troublesome. But for now, you can stress less.
Take the Giant Pork Loin
Pork lovers out there know that chops can add up. But that's just because they are sold separately. If you buy an entire loin and do the math, it's way cheaper in the end. But you ask: How can anyone use all that meat at once?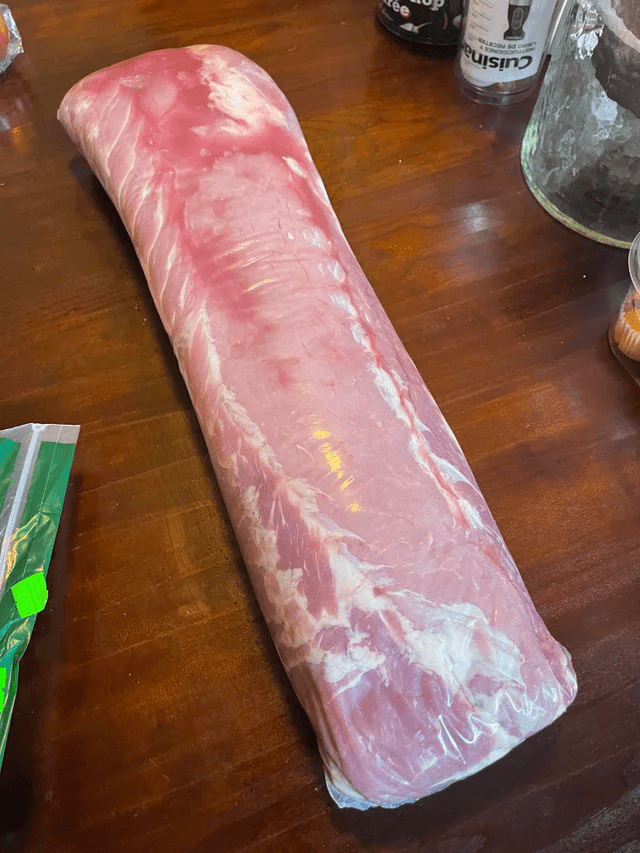 For $20, you will get about 25 large chops from this hunk of oink. Cook them, freeze them in ready-made meals, and enjoy the flavor all month long. That's not much money for your monthly protein. Think of the savings!