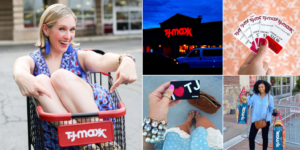 Shopaholics Share Their T.J. Maxx Tips and Tricks
By Hailey B.
---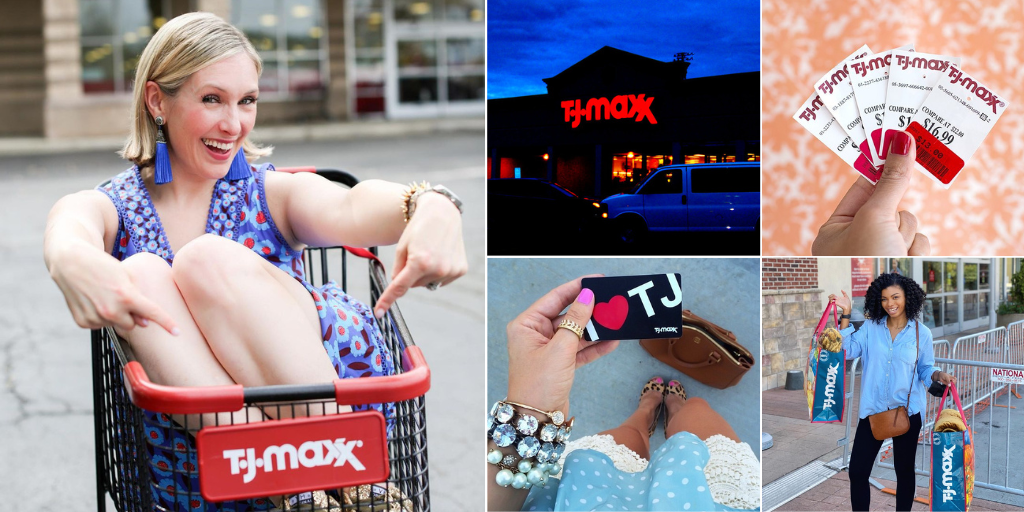 Big stores at the mall have their sales from time to time. But we all know that T.J. Maxx has brand discounts every day, all year long. Among those endless rows, they have real deals and steals. It's a bit of a scavenger hunt, to be sure — but you always discover something you didn't know you needed. Experienced Maxx shoppers have tips. Former employees know all the tricks of the trade. And luckily, they want to share their best-kept secrets with you today. From hidden ticket meanings to seasonal schedules, there are many more ways to save on the things you crave. Shopaholics, listen up: Insiders are spilling the beans on T.J. Maxx, once and for all. Read on, if you dare!
The Best Morning to Buy, Revealed
To be sure, T.J. Maxx is always affordable. But if you have free time on Wednesdays, you can maximize the discounts even further. Wednesday mornings happen to be the best hours for extra price markdowns. Bet you didn't know that!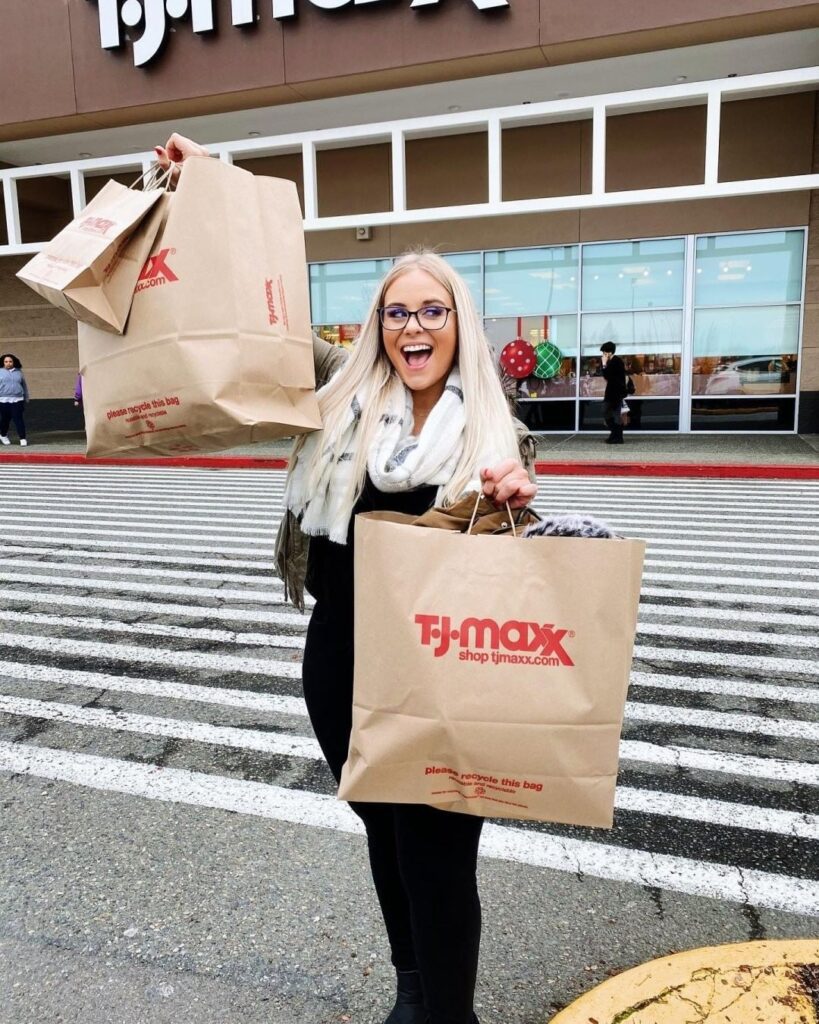 Store employees advise that you show up first thing in the morning. The ticket markdowns are typically made after closing the night before or in the hours before the doors open. Be among the first, if you're smart. Peeking is free!
Have Yourself a Holiday Return
Around the holidays, we all buy more than we need. Some things just don't get used in time. Luckily, T.J. Maxx has a special holiday return policy. You get store credit after 30 days, year round. But this is the exception!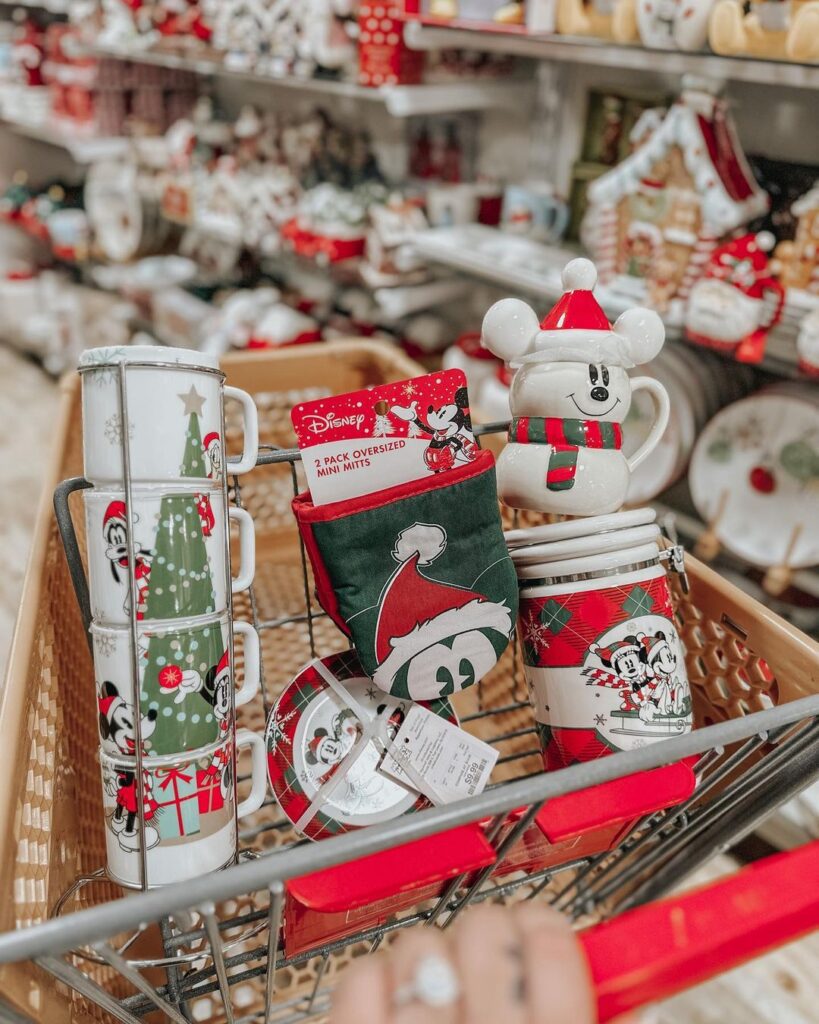 Any purchases between October 15th and December 24th are a special category. You will have more time to return these buys. Stop in until January 23rd of the new year to request a full refund. Even Santa can't compete with this one. You're welcome!
Actually, You Can Bring Your Pet
The retail world has rules when it comes to animals. You can't bring your pet just anywhere. But as it turns out, T.J. Maxx is pro-pet. You thought you had to leave your dog at home, but that's not the case.
Management requires them to be leashed or contained in your shopping cart. This rule applies to the whole visit. But it will be nice to get their feedback, in person. T.J. Maxx has products the big pet stores carry for a lot less. You'll both go home happy!
The Employees Will Spill the Beans
We know you want the best deal in the store. You might think you have to scrape every section. But there's a shortcut, and it's always been available to you. This entire time, you were allowed to ask the employees. That's right, just ask!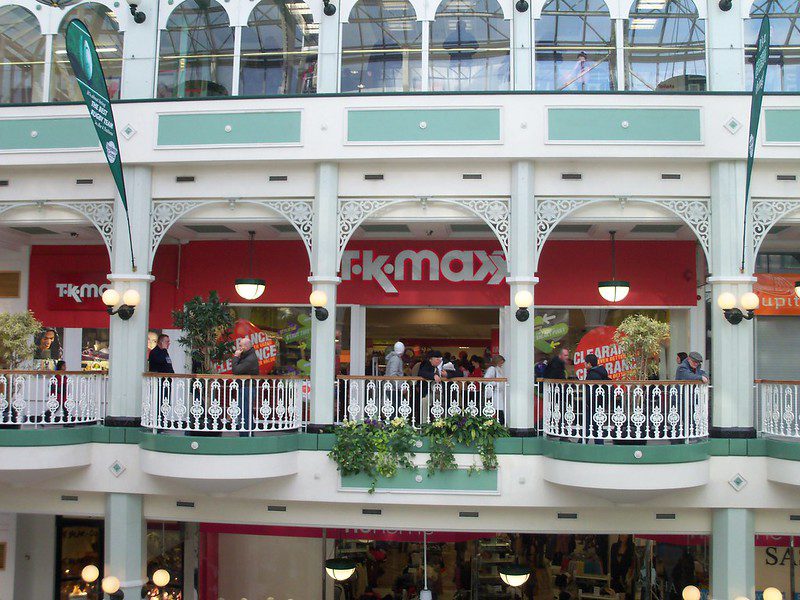 If anyone would know about the best prices, it's the employees themselves. They are the ones who stock the stuff. There's no rule against revealing this secret. They also know when new shipments are going to arrive. It sounds simple, but seriously: Don't be afraid to ask!
The Truth About Yellow Prices
Most T.J. Maxx fans know that the tags change colors over time. But not many know the meaning. Which is best: Red, yellow, or purple? You know the white tag is the regular price. But let's focus on yellow for a moment.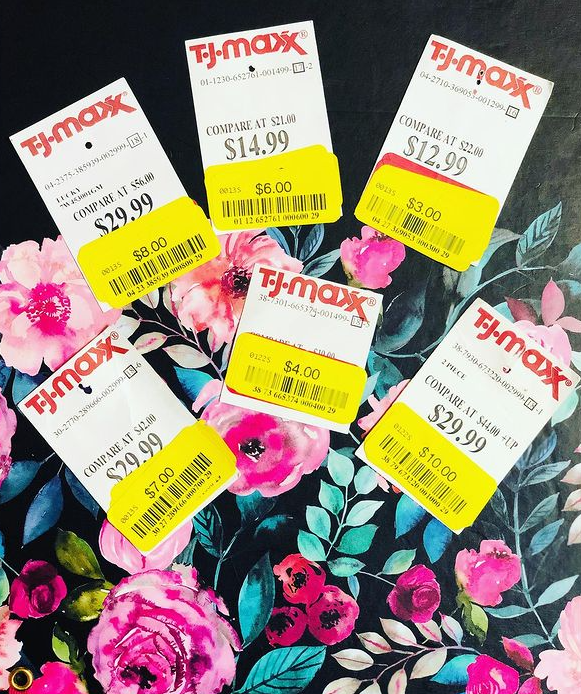 Yellow means final clearance, not a minor markdown. But it's best to buy when you see a few layers of yellow. That means it has been marked down several times. There's a yellow tag sale twice a year: After Christmas and the 4th of July.
Their Online Clearance is Smarter
For decades, T.J. Maxx was a traditional physical store. But in the modern era, that's not good enough. Keeping with the times, they have transitioned to a bit of online business. If you've never looked at that online clearance, you're missing out. Here's why!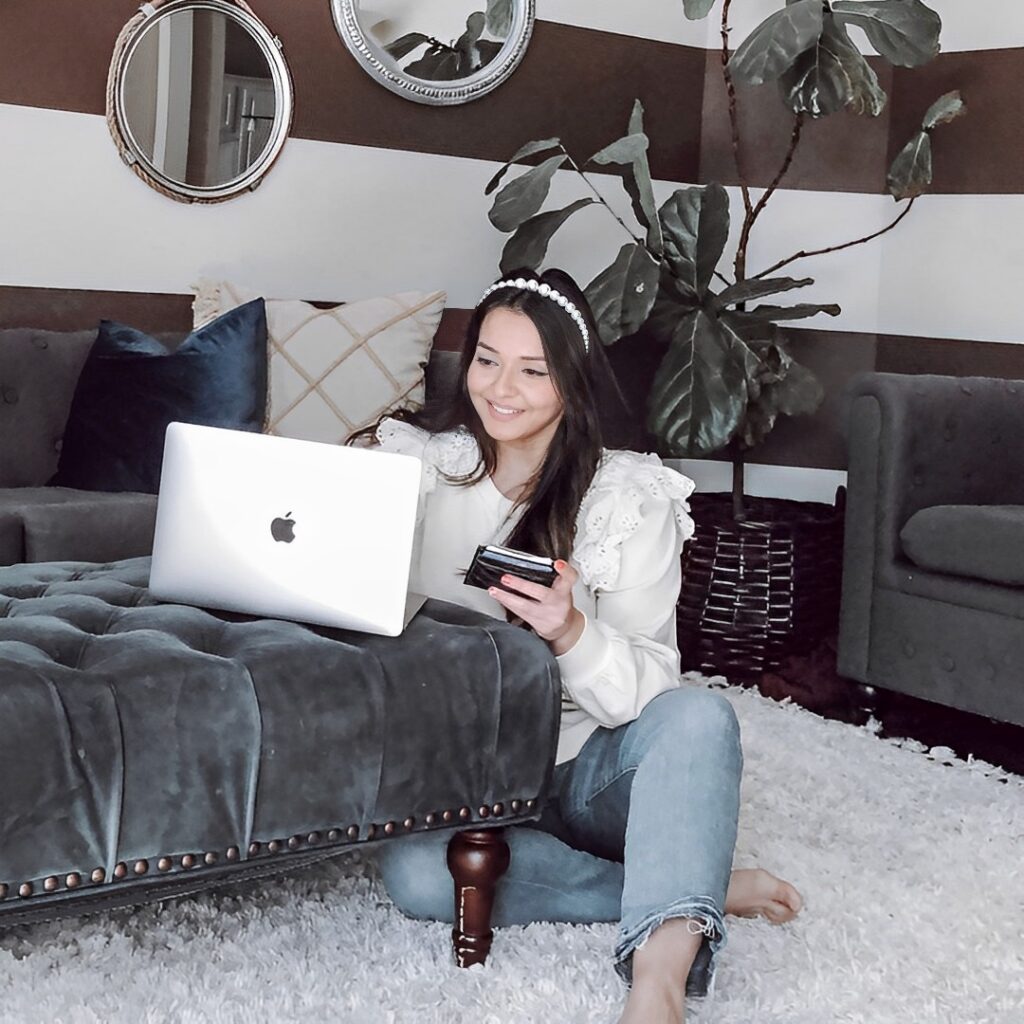 There are more choices in the store itself. But in person, the aisles are small and crowded, and way too many people are picking through the sale. It gets disorganized and it can be hard to even find your size. Online, none of that occurs.
Go Ahead, Choose Shoes
You are probably aware that T.J. Maxx has a shoe section. But in a world of shoe stores, do you really think of them first? We propose that you should. The brands they carry are the same as the mall, and the price is nice.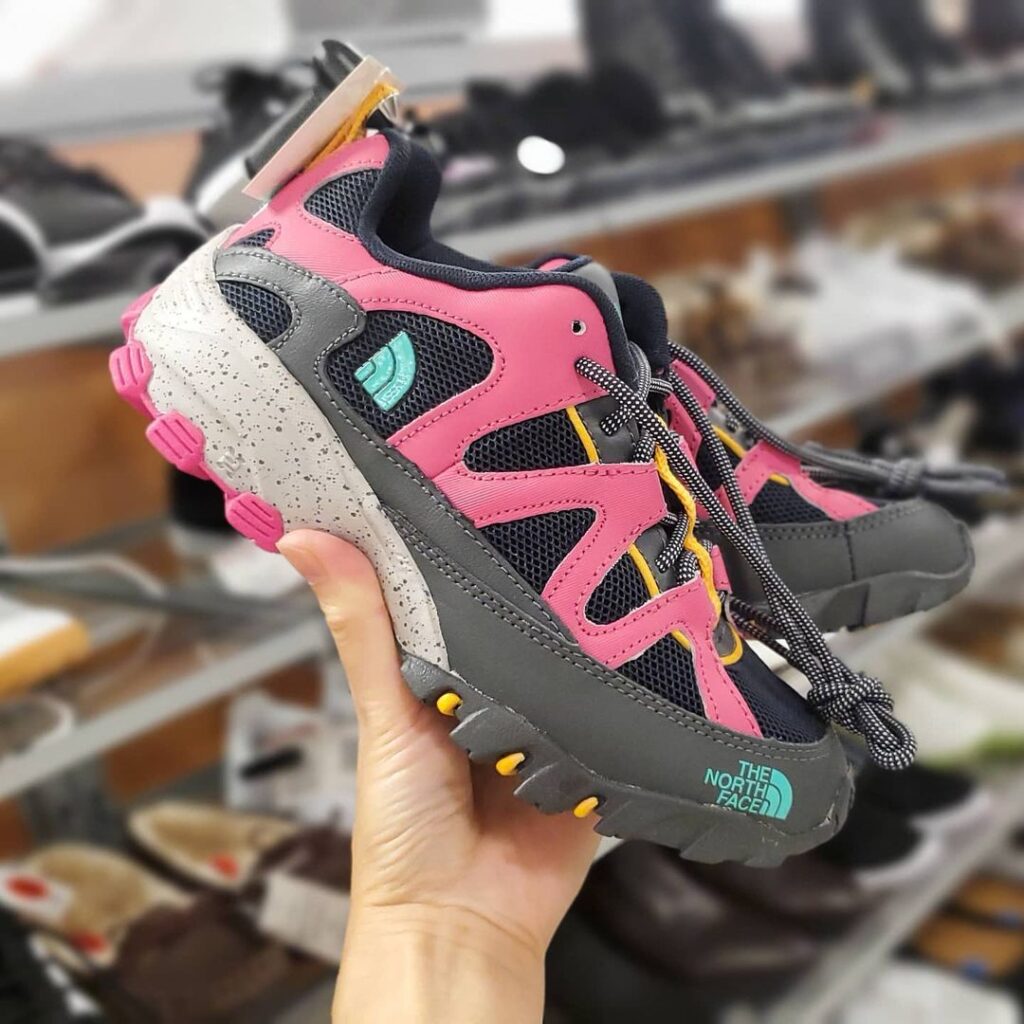 Any day of the week it's easy to find brands like Adidas, Steve Madden, and The North Face at a discount. There's a wide variety of heels and flats, too. Stop spending full price. At least compare at T.J. Maxx!
They've Got Last Minute Joys
T.J. Maxx gets new goodies basically every day. That's fun throughout the year, but it's advantageous during the holidays. If you're a busy person, stop by for your last-minute gifts. You won't get the leftovers. It's counterintuitive yet delightfully true.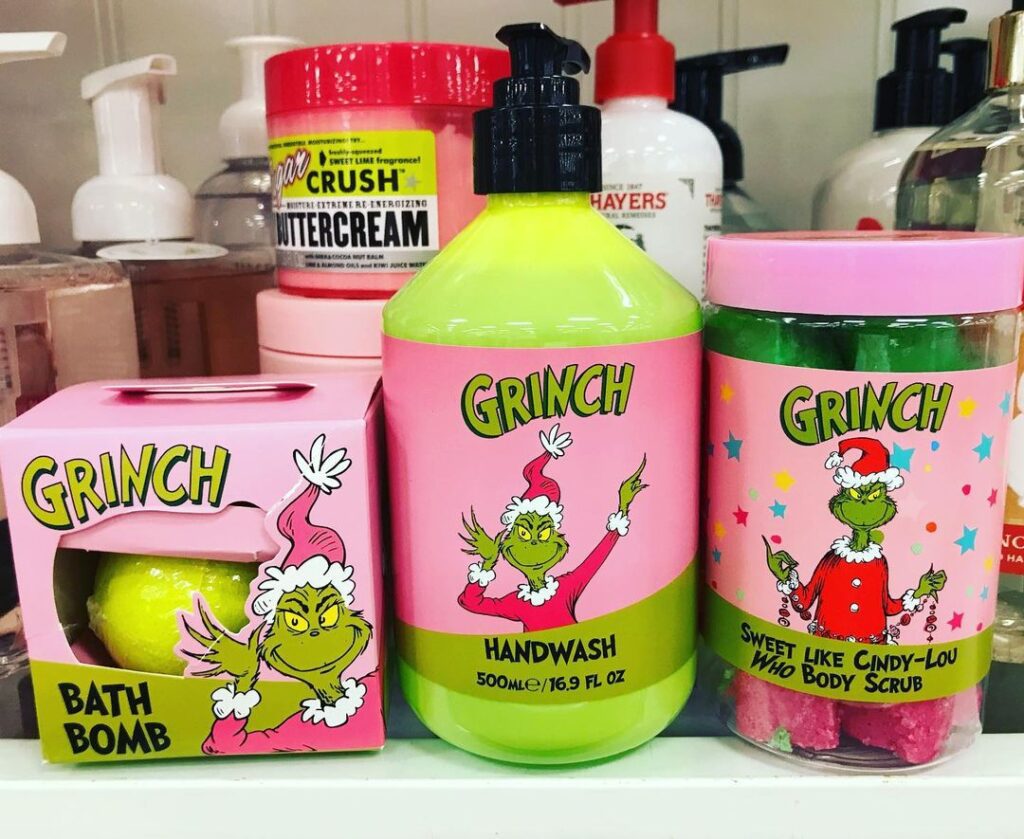 They get holiday stock frequently towards the end of December — even days before the big day. You will not be fighting anyone for the last item. In keeping with Xmas spirit, T.J. Maxx brings us the more, the merrier.
Tags Have Hidden Meanings
You know that the colors on T.J. Maxx tags have meaning. But have you ever looked closely at the numbers? Those long digits have a purpose, and we're here to expose them. Let's discuss the square box at the end, on the right side.
The number in the square box is the month they got the item. There is a 24-month cycle of stock. Then, the last two numbers on the clearance sticker tell which week of the cycle it was discounted. The more you know!
These Are the Best Sale Months
T.J. Maxx never seems to have promotions. You never see scheduled sales, either. In a way, they are on sale every day. But still, there are better times to buy throughout the year. Insiders admit that typically, the best prices are offered in July and January.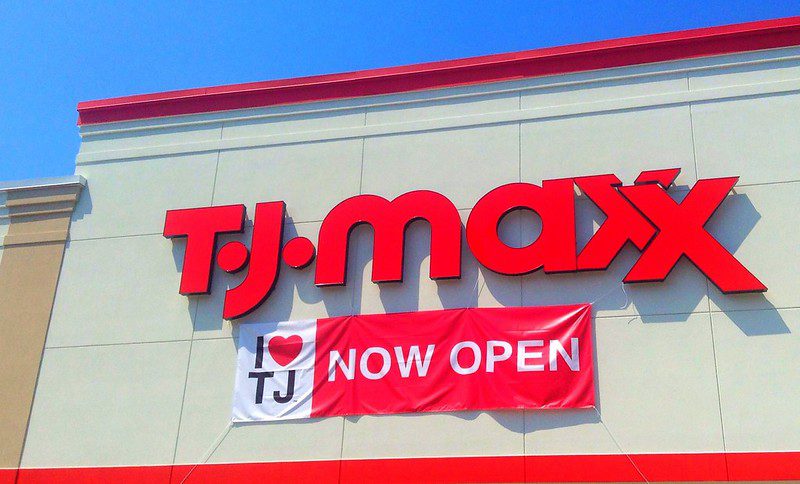 T.J. Maxx has major seasonal changes. You can use that to your benefit. The store heavily discounts items to make room for the next season's stuff. At that point, they mark down items again and again. And you can buy, again and again!
There's a Regular Raffle
You may not be in the T.J. Maxx rewards program just yet. Maybe you didn't think it was worth your time. But actually, there is at least one good perk. As a member, you have regularly the chance to win. They give away $100 gift cards. How does it work?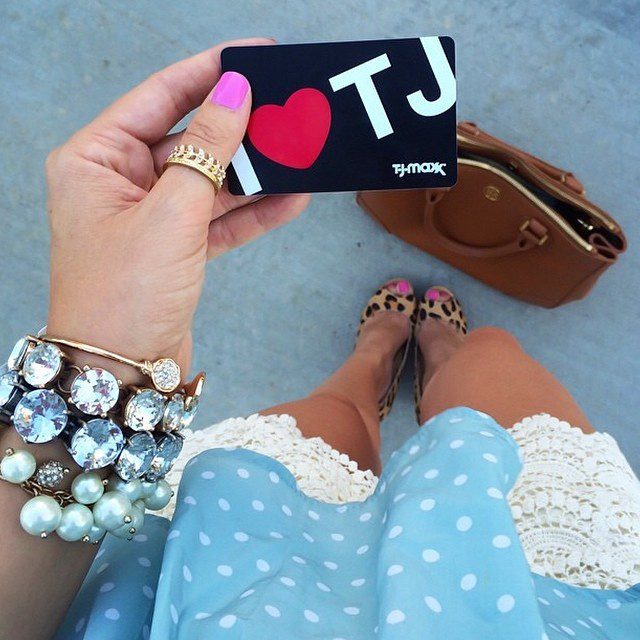 Every month, they raffle off 25 of these coveted cards. You have a chance to win each time you buy at the store. There is a bonus on top of that bonus: The rewards program has special shopping hours, just for members.
The Food is Cheap, Not Expired
Many people have heard this rumor: The food at T.J. Maxx is only there because it's about to expire. We're here to tell you the truth. That is not the case at all! The food is perfectly good, and that misconception is costing you snacks.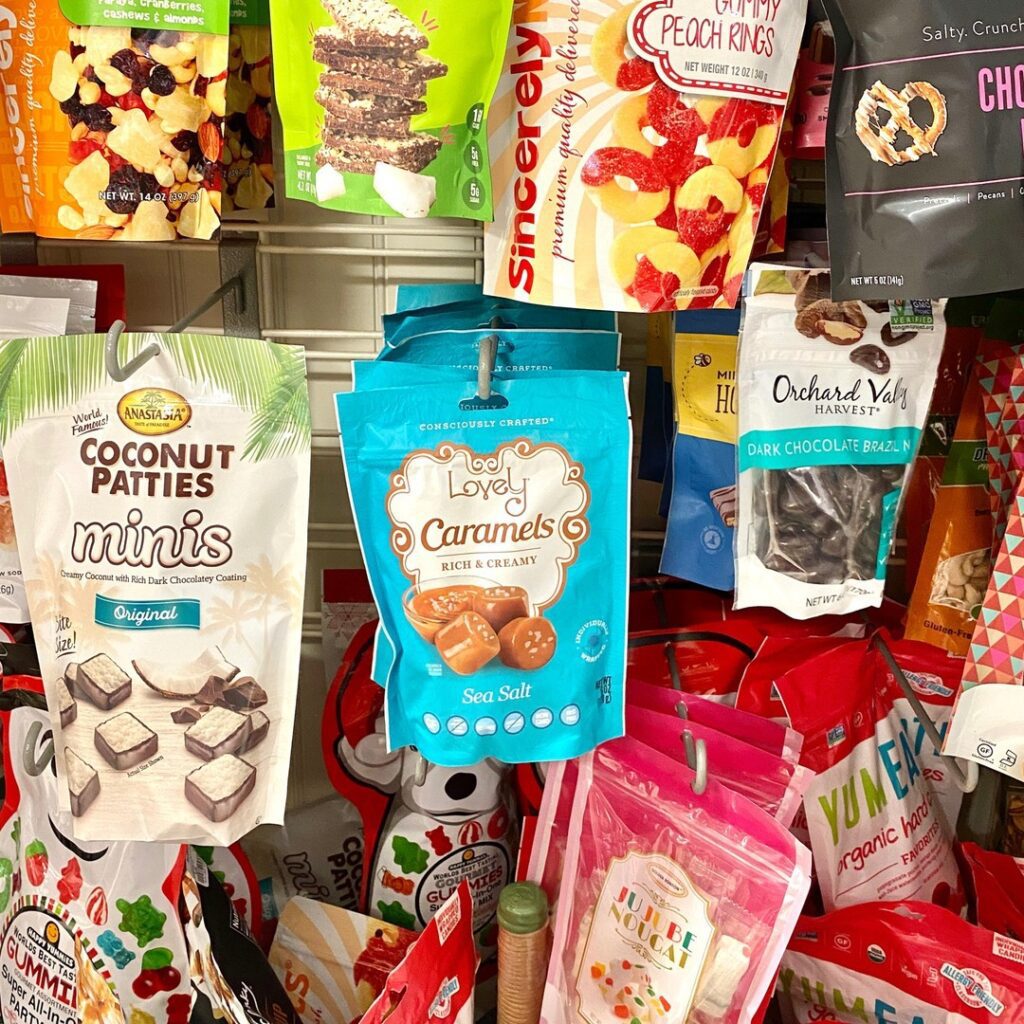 There are frequent gourmet finds like coffee and candy. There are specialty items from stores like Williams Sonoma, too. All of it is sold for less than half the real price. But no, it's not expired. It's just affordable, finally.
Come On, Check Tee Jay First
Loyal shoppers know that T.J. Maxx has comparable stock to Bloomingdale's and Macy's. The real mystery is why their prices are so much cheaper. Simply put: They have a special deal with distributors. Here's how it works, behind the scenes.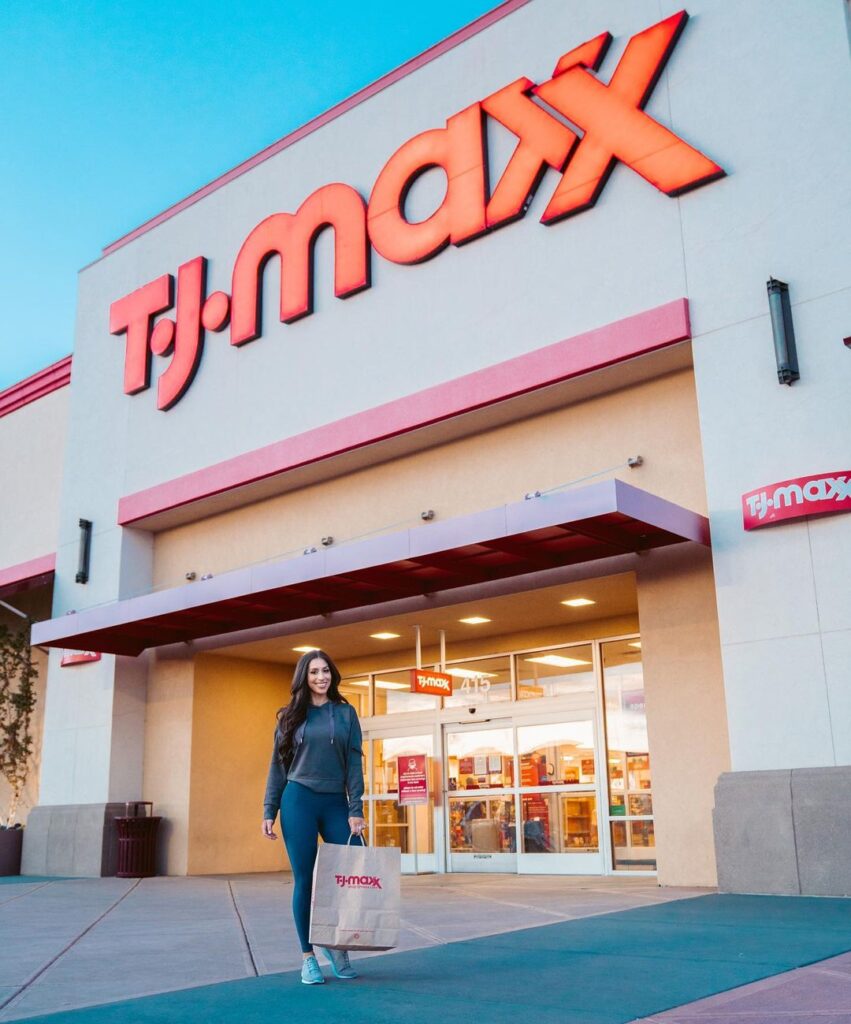 Apparently, T.J. Maxx places their orders without something called a buyback clause. A business gives items back to the company if it can't sell them. But T.J. Maxx buys what big stores didn't take without buyback, which means they get a discount and you do, too.
Haggling is Your Secret Weapon
Most Americans are not used to negotiating at the store. We see a tag and we pay the price, take it or leave it. In other countries, hanging is expected. T.J. Maxx is actually a place you can try, without any international travel.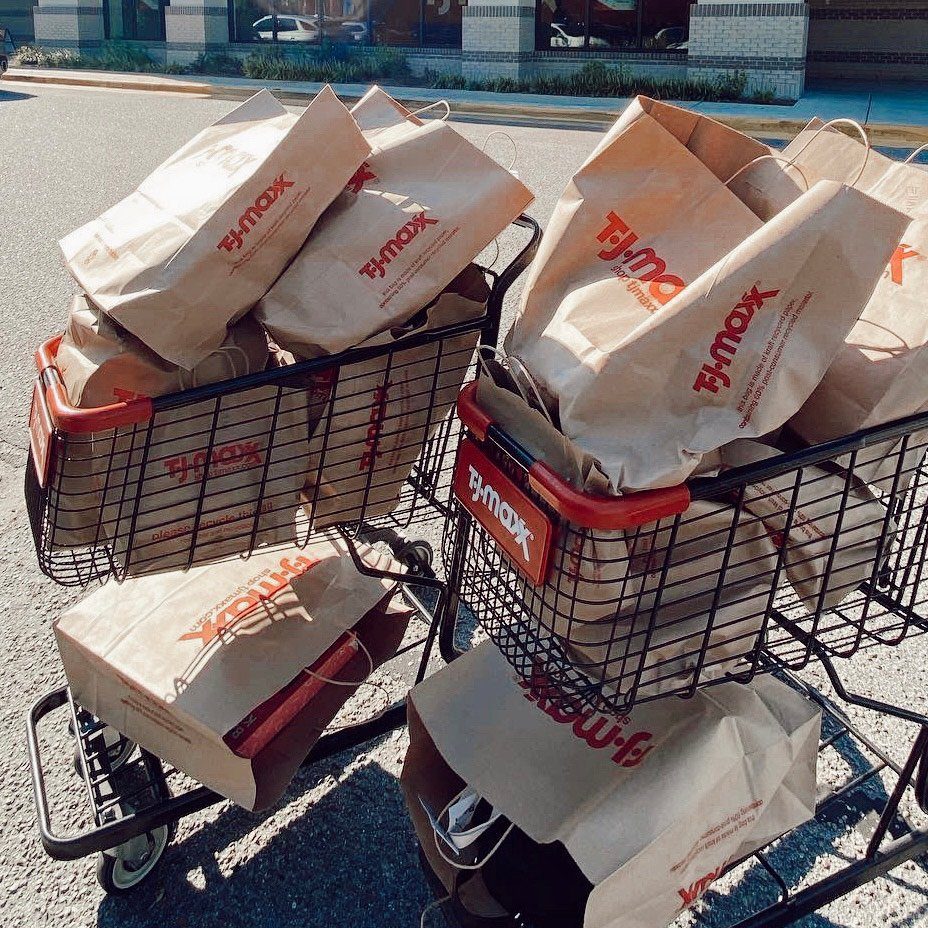 If you see a slightly damaged item, don't pay the ticket price. Instead, bring it to the attention of the staff. A cashier can give you a discount, and they often don't mind. One insider says nine times out of ten, they will agree!
Sorry, No Price Adjustments
Big box stores like Walmart and Target welcome price adjustments. If you see a price drop a short time after purchase, you can bring back your receipt and they will refund you the difference. Can you request this at T.J. Maxx?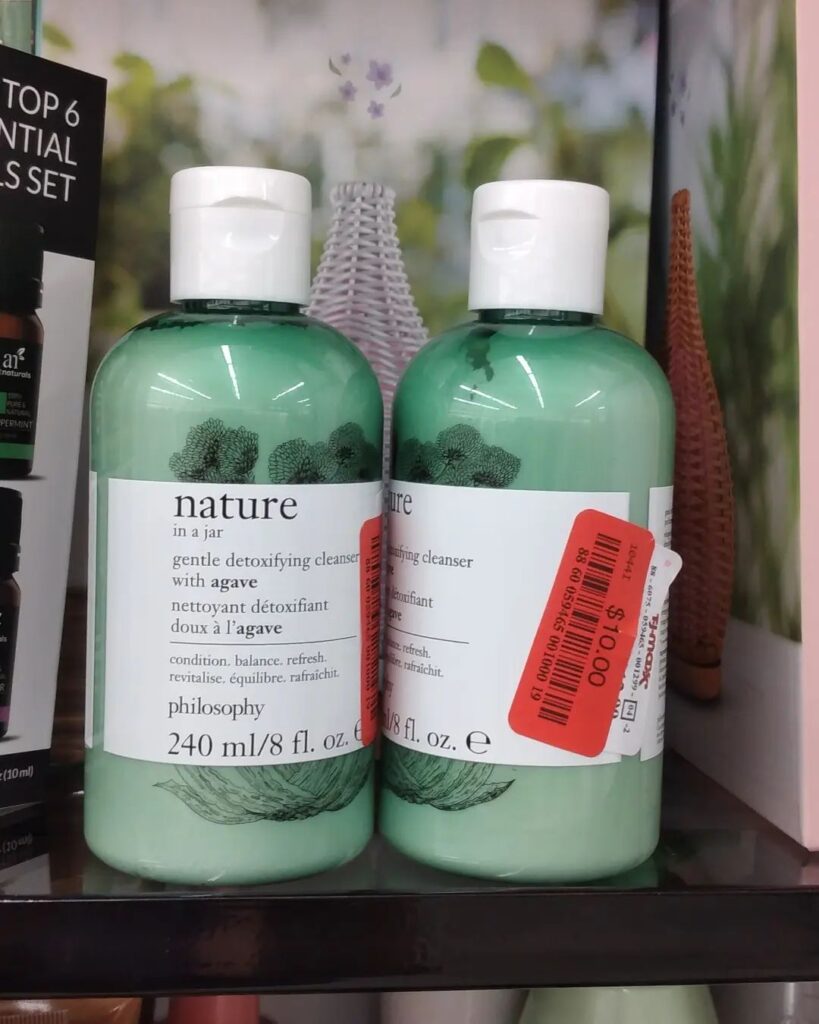 Honestly, no. It's good to know the limits of where the discounts start and end at this store. Because it is a high-volume store, it has constantly changing inventory. This is just a risk you take when buying. But luckily, the prices are low anyway.
Each Store Has Unique Stock
At T.J. Maxx, it may seem like the stock is random. That's because it is! But we have good news. If one location doesn't have what you want, you can always visit a different store. They have different stock at different times.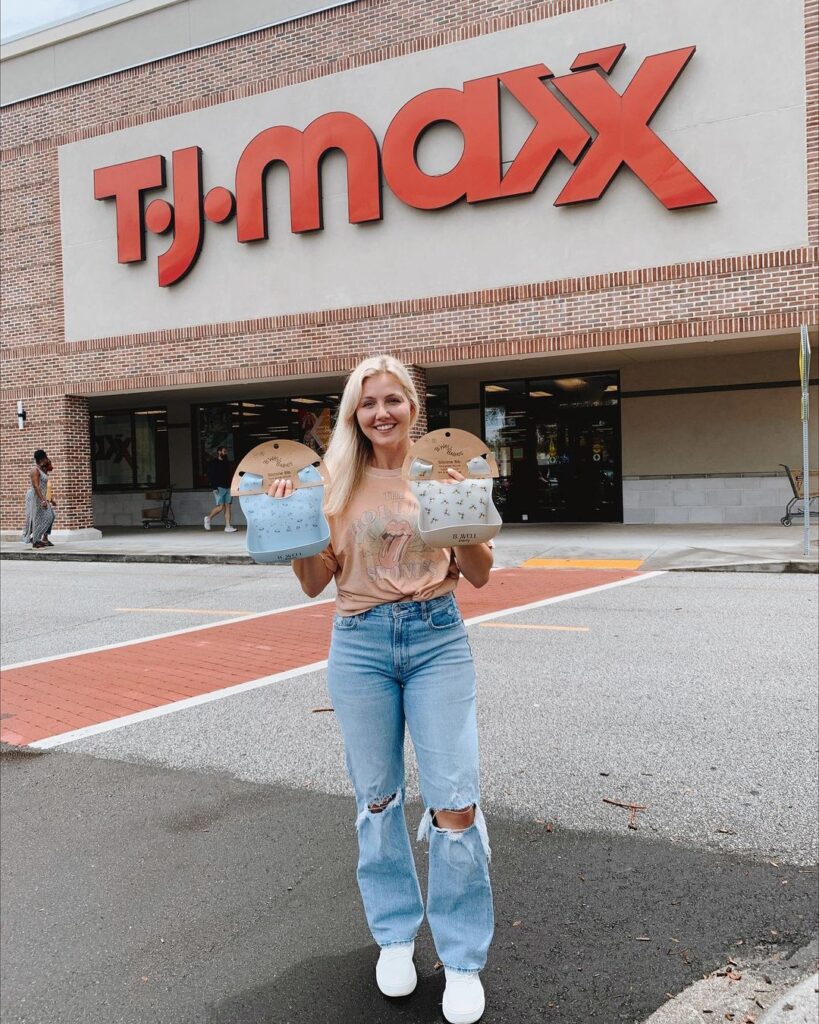 Two locations may never receive the same products at all. The stock depends on the area of the city. Ar some stores, a lot of high-end brands come in. Other stores never see that. Drive around and see which one fits your budget and tastes.
The Runway Gets Purple Tags
You've seen the red tags and yellow tags. They clearly communicate the sales. But what about those mysterious purple tags? They are pricy and well above the norm at T.J. Maxx. We bet you don't know why. We've got the scoop!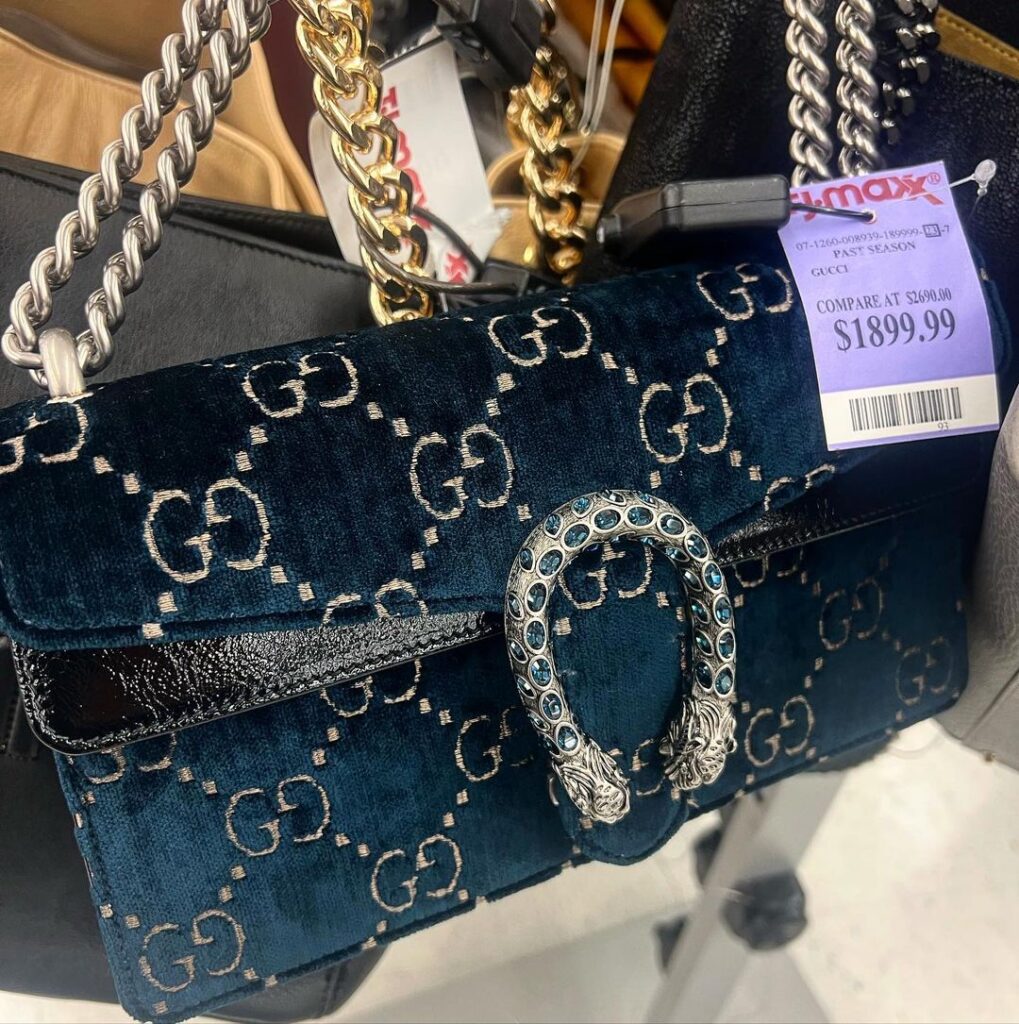 If you see a purple price tag, it is straight off the runway. We bet you like high-end designers. You can find select couture at metropolitan stores in the runway section. They named it that way for a reason, fashionistas.
Enjoy Free Online Shipping
If you already shop on the T.J. Maxx site, we hope you're on the email list. Maybe you've resisted. We assume your inbox is clogged. No one wants more spam. But we assure you, this list is different: It gets you free shipping.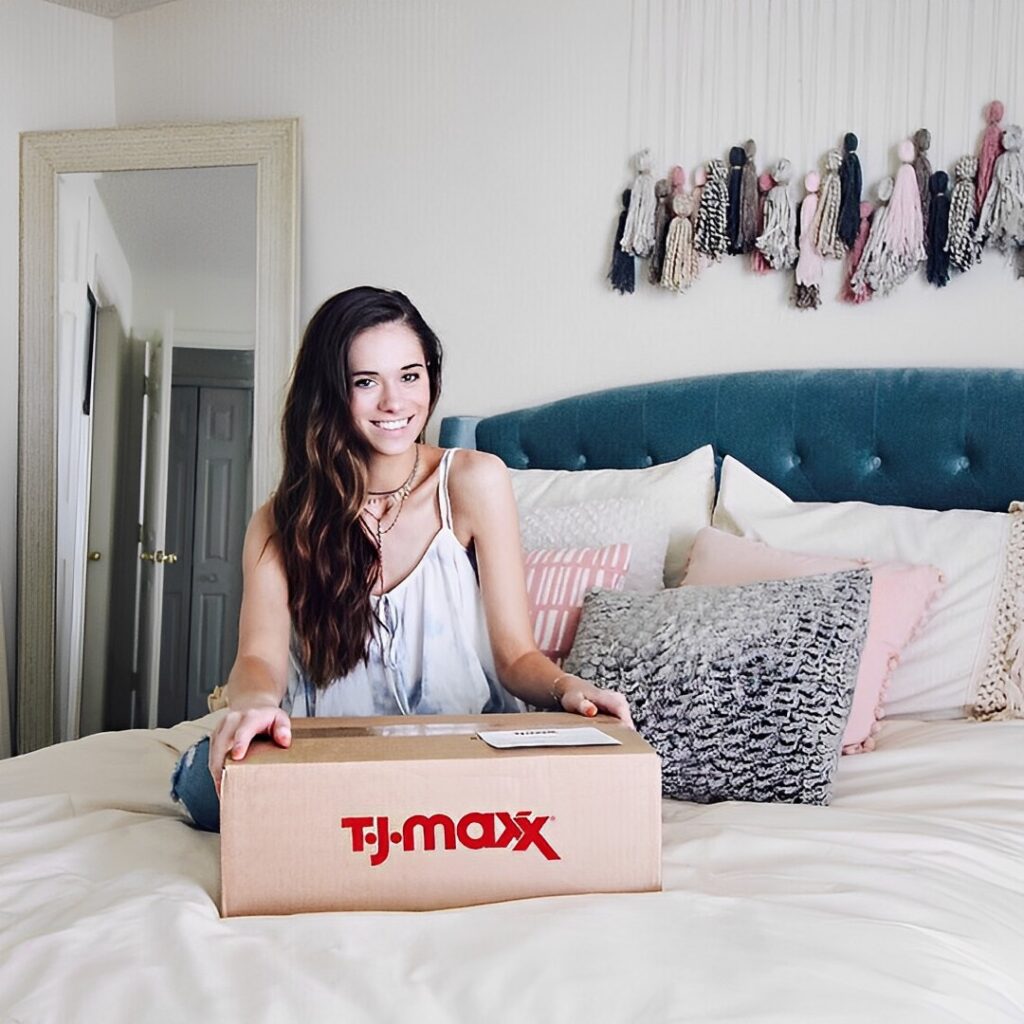 You can be sure you will get shipping coupons in your inbox. Who doesn't move a good code? At checkout, you can cash in on that sweet, sweet free shipping. But those who skipped the email list may never know.
Big Things Get Home Delivery
You may not be aware that T.J. Maxx offers home delivery. Since most of us don't own a truck, that's good news. All that stylish furniture seems out of reach. But it's not, because they are totally willing to bring it to you.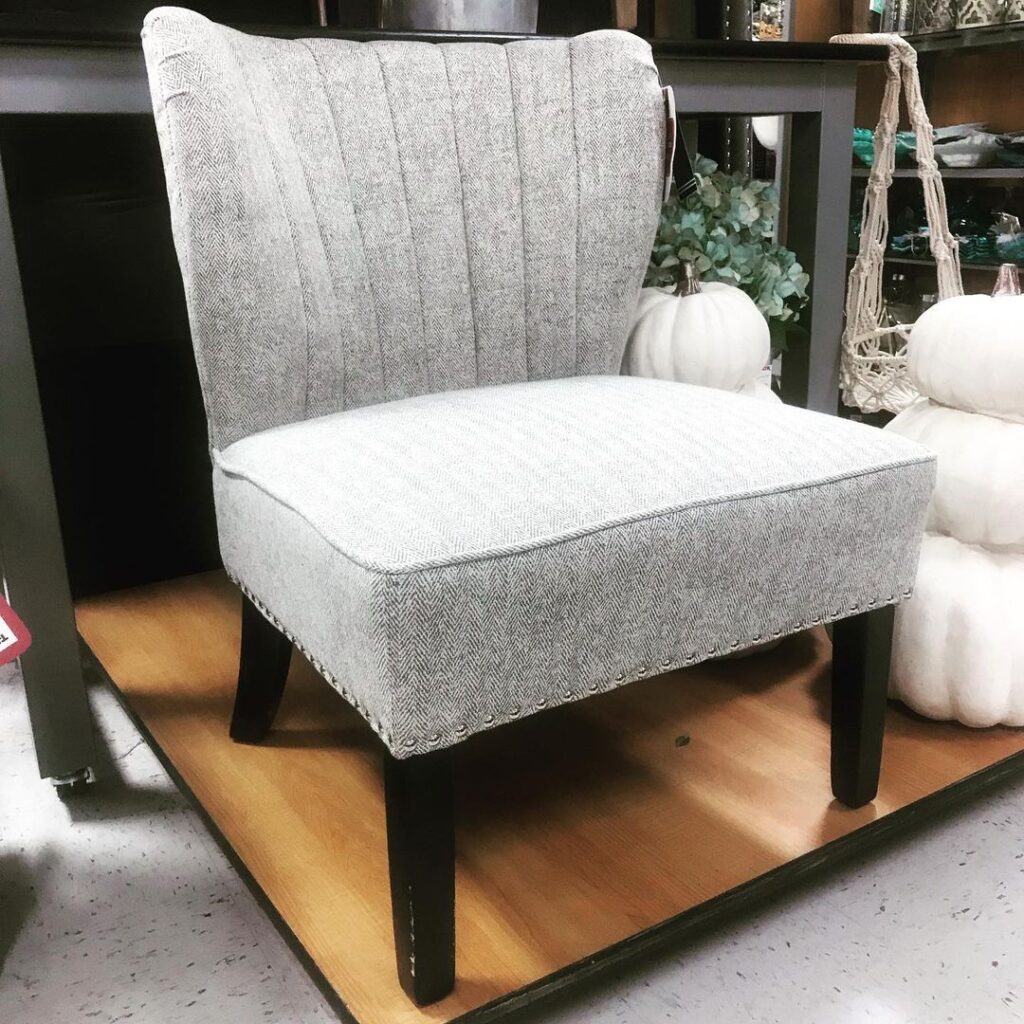 T.J. Maxx has plenty of trucks. Pricing for delivery is based on your home location and distance. To find out if it's a good deal, talk to an employee. There's a good chance that chic armchair or table is worth buying.
Never Miss a Price Drop
With constantly changing prices, T.J. Maxx shopping can get chaotic. Even employees can't keep track of the changes sometimes. We can't blame them! It's not uncommon that an employee will accidentally miss an item during markdowns. That's where you come in.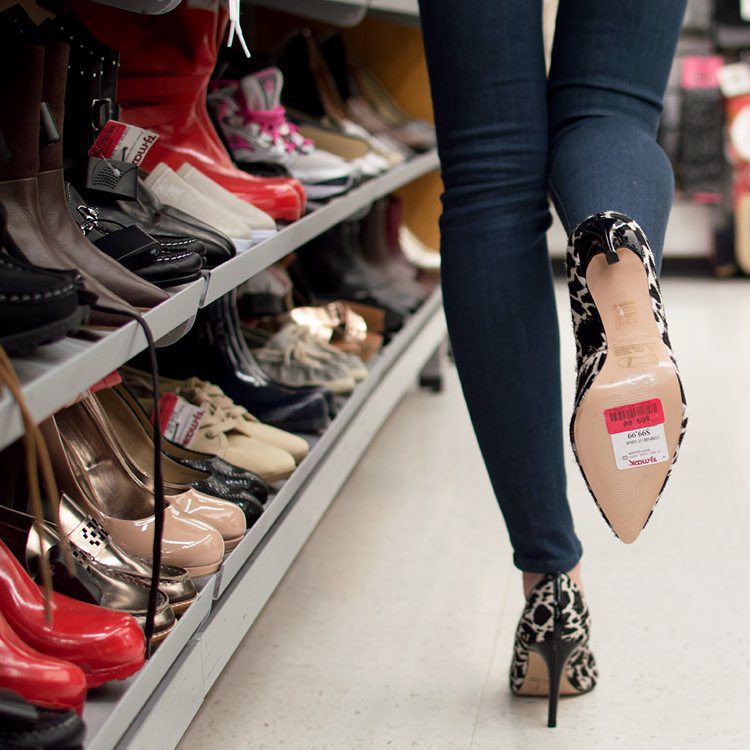 Check around the shelves to make sure something isn't priced differently in another row. Sometimes, you will find a marked-down duplicate elsewhere. Bring this to the attention of an associate. Obviously, you will get the newer, cheaper price. It's a no-brainer!
You Snooze, You Lose
How can you get the best deal, every time? One strategy is waiting it out. You don't want to buy right away because you know T.J. Maxx will inevitably mark things down. While that is generally true, it can backfire.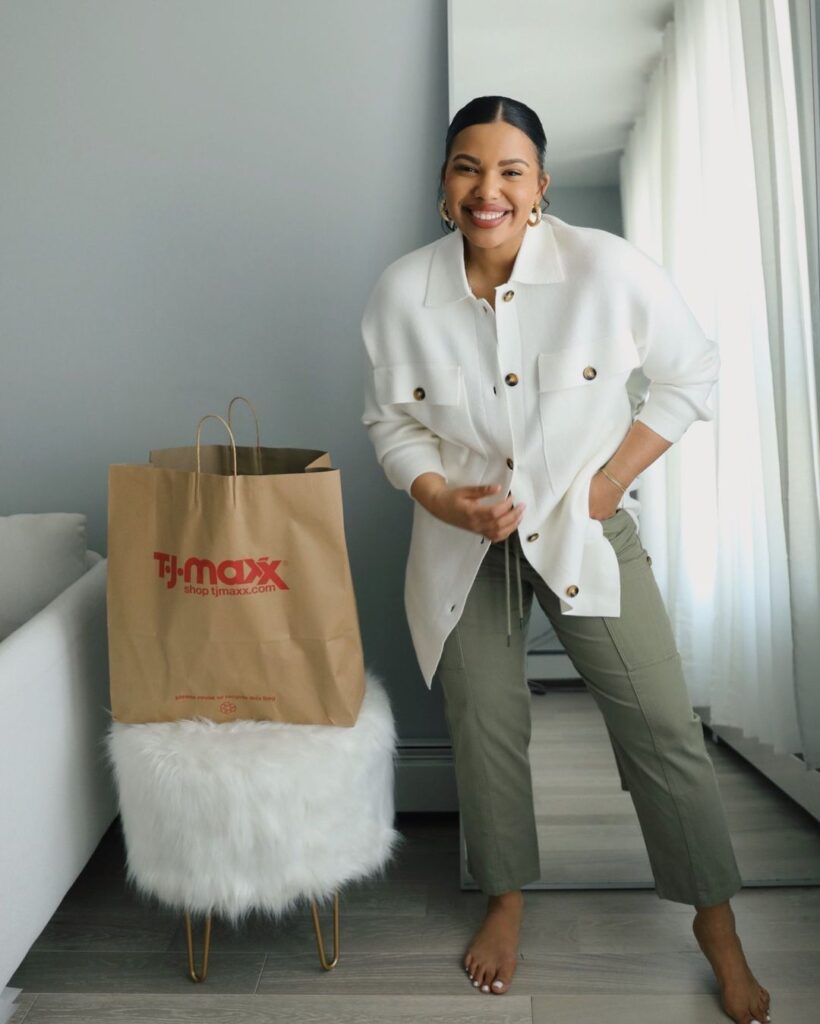 Remember, T.J. Maxx has limited stock. You can choose to wait for markdowns, but things get sold out. If there is something unique you are dying to get, don't wait. Make that your exception, and shop the sales another day. Once it is gone, it is gone.
Extra Gift Card Discounts
You can purchase gift cards at a better price than the credited amount. One example is Gift Card Granny, a site offering cards with 8% discounts, on average. If you buy one for T.J. Maxx, we have some more good news.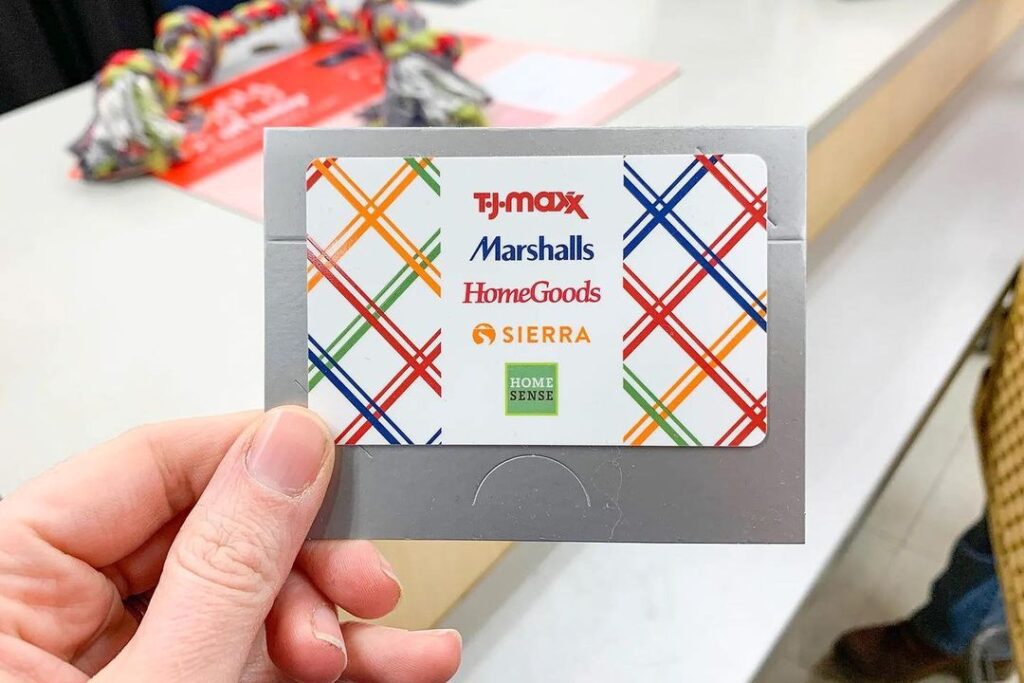 These cards often work at multiple stores. Homegoods, Sierra, and Marshalls are the same company as T.J. Maxx. They do seem similar, and that's not an accident. It's not a conspiracy, but it is an opportunity to buy very flexible gift cards.
Their Return Policy is Cushy
Besides the holidays, T.J. Maxx has a 30-day cash return policy. It's good to know the limits while you are deciding. If you quickly bring your receipt, you get cash. But what if you miss that window and don't have the receipt?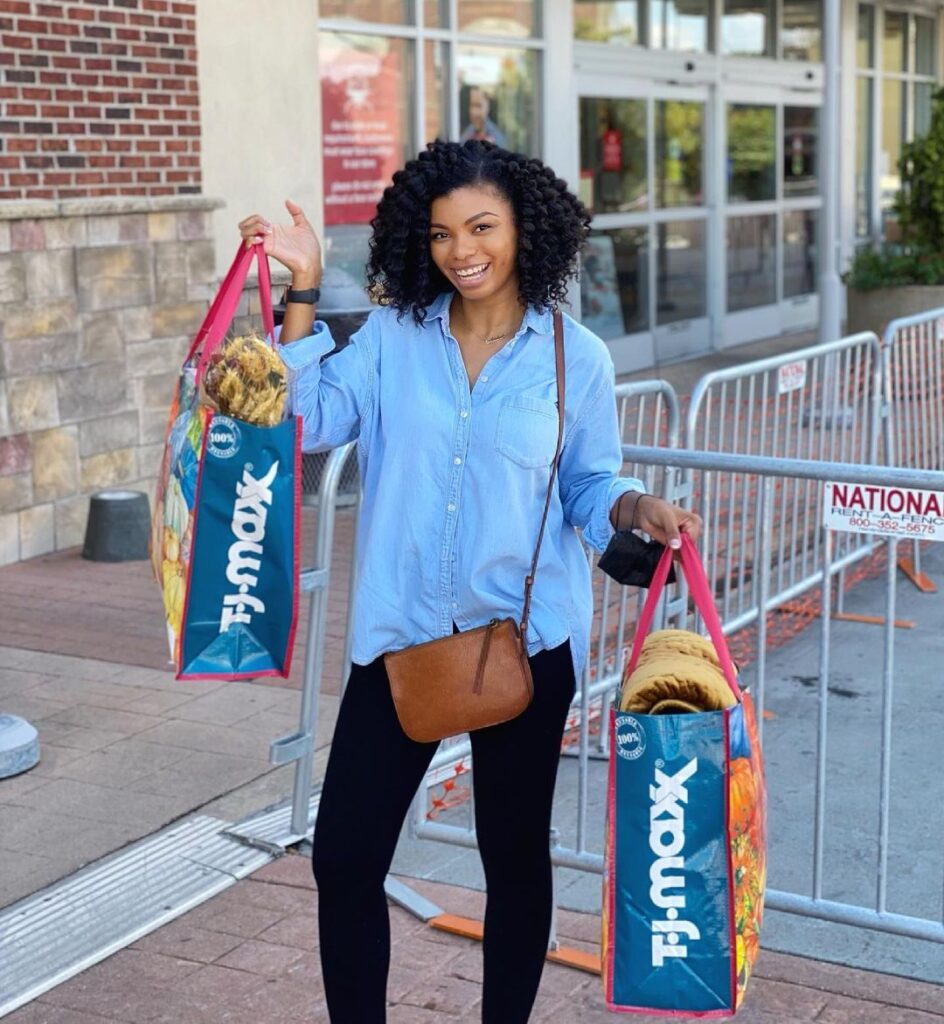 Don't worry, you can still return the item. If you miss your chance for cash, you can get store credit. That's not the worst news. We know you'll be back there sometime soon, anyway. Overall, it is a generous policy.
Stalk Their Social Media
We know you are busy on social media. But if you're looking for a good follow, we suggest T.J. Maxx. They may only announce certain things on Instagram, like new items they are getting in stock. And that's not all.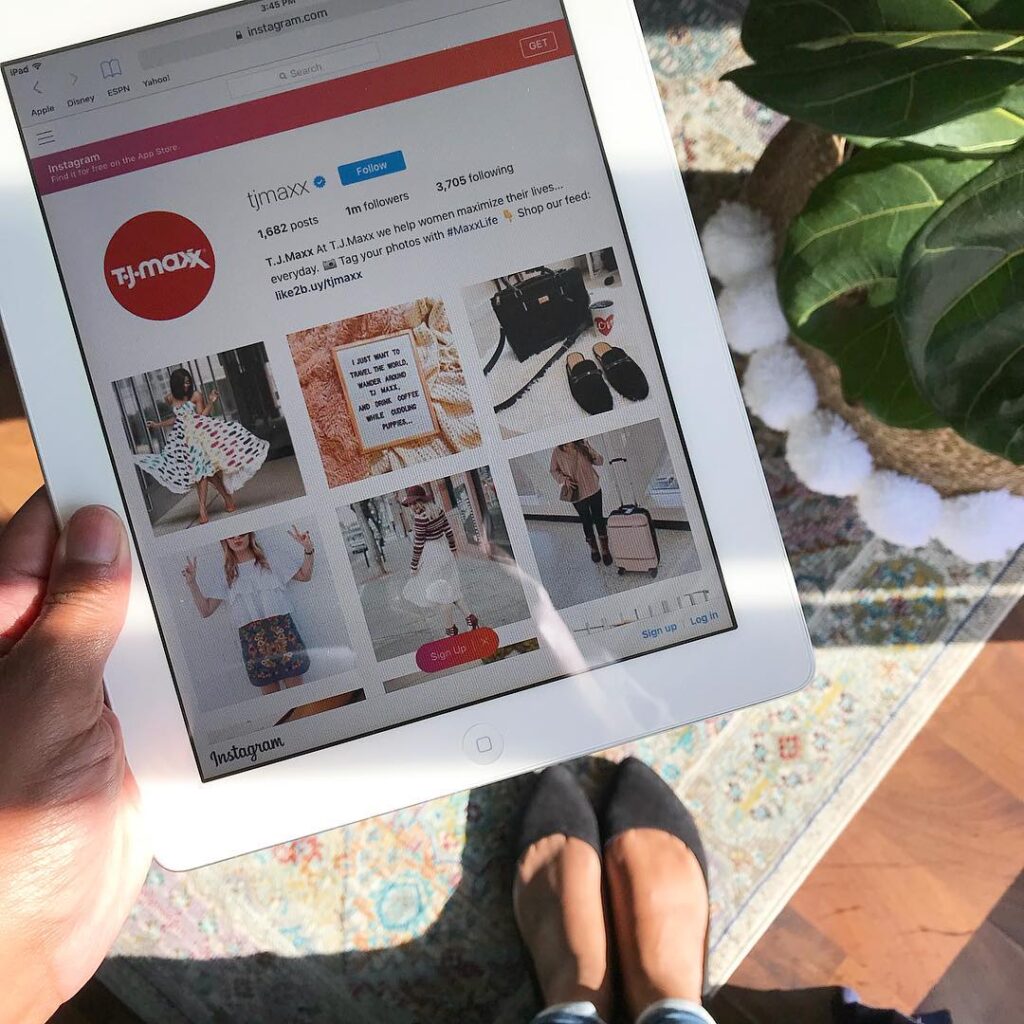 Sometimes they have contests and games. They may give out gift cards if users get the right answers. If you're not following them, you'll be left out. Stay in the loop on Twitter, Instagram, and Facebook. You're there anyway, we suspect!
TJX Rewards Credit Card Tips
Some people avoid credit cards altogether. But if you're the type who likes to swipe, we have a tip. Maybe you saw the TJX Rewards credit card at checkout. You get $10 of rewards for every $200 purchase, which is a great perk. But using the reward card is not always to your advantage.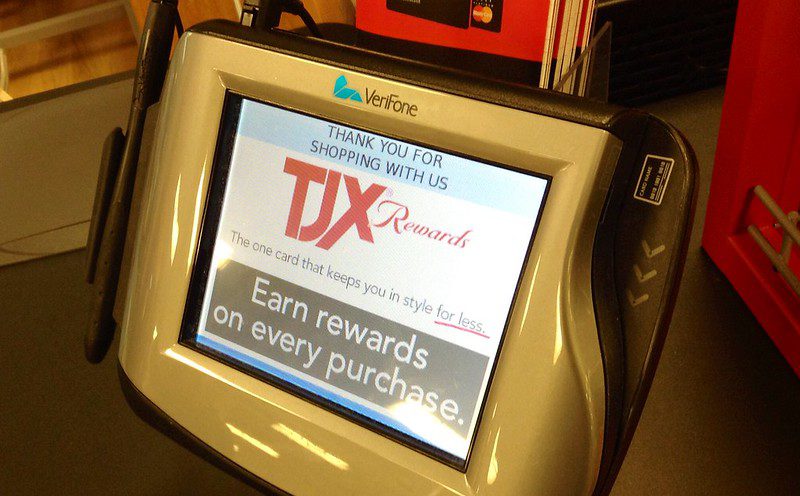 This discount is great for things like furniture. But for small purchases, you get five percent back. That amounts to very little. Just use the card when you splurge. You can always cancel an impulse buy later if you really change your mind.
Don't Be Afraid of Damaged Goods
At any given time, T.J. Maxx has imperfect stock. About 5% of the inventory is classified as damaged or irregular. But a lot of the time, it is barely noticeable. If you aren't a perfectionist, you can really score big.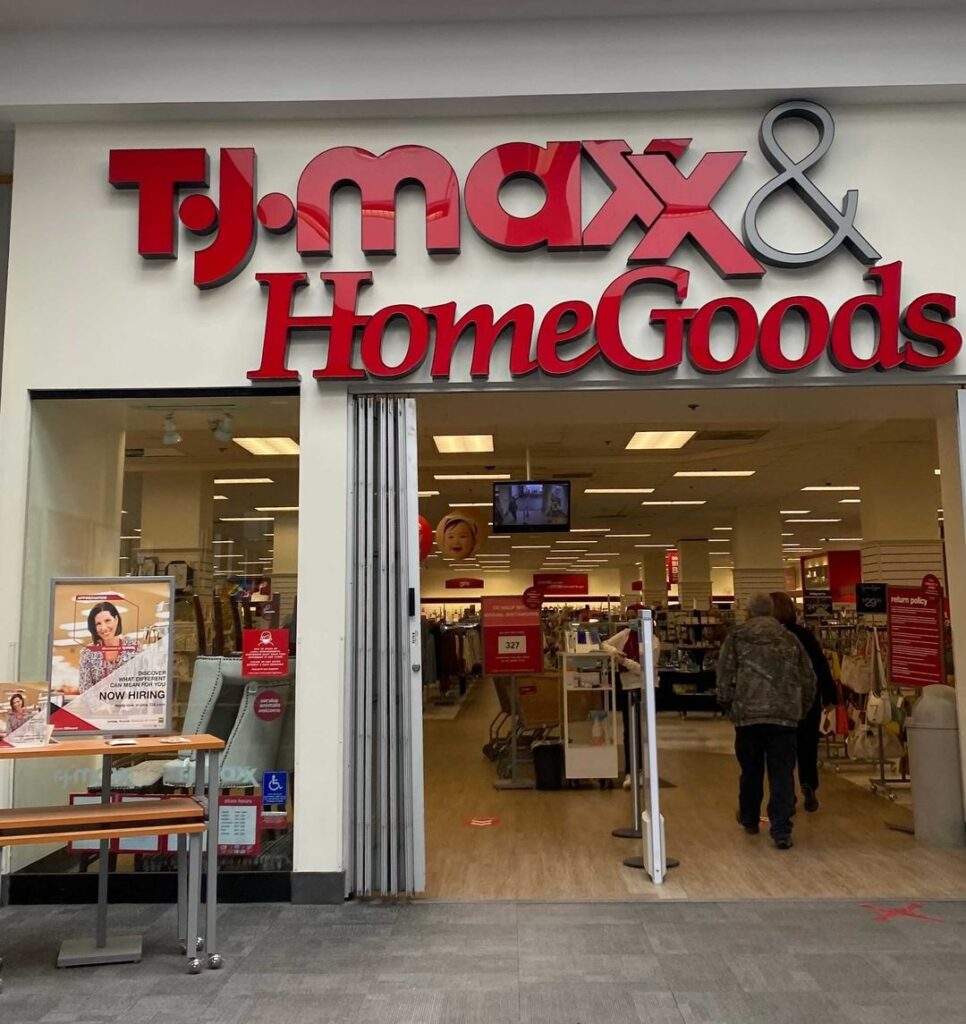 Most of these items are sitting in the clearance section. It may be the only reason something is there, in fact. Check out the items with minor issues and see if they are issues you can handle. Sometimes, it's really no biggie.
Get Tech for Less, Too
You may not think of T.J. Maxx as a place to get electronics at all. But rest assured, they have a small section for tech lovers. You can save a lot of money there compared to the big stores you know.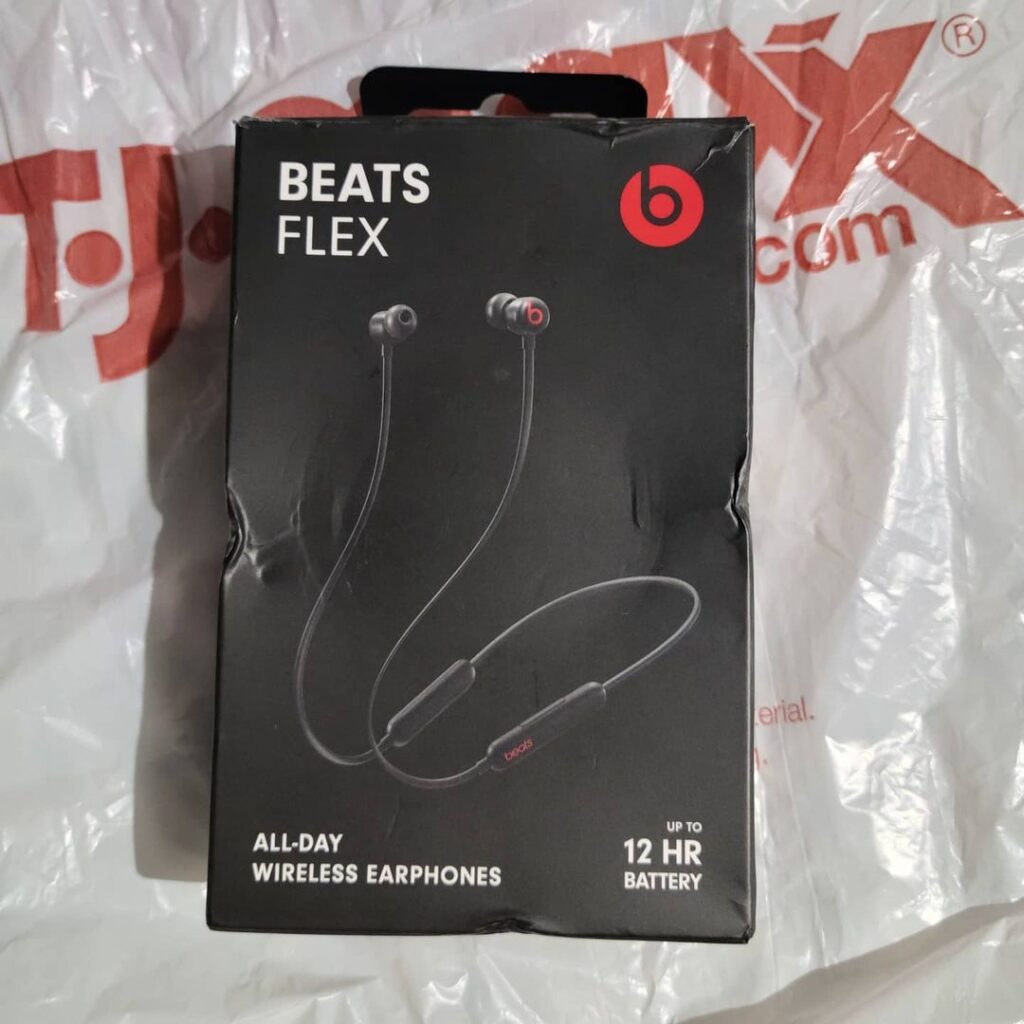 Do you need a new phone case? How about extra cables or a screen protector? We bet you're craving something. In many stores, these items are stocked near the register. Many are brand name, and we like the sound of that.
The Compare Price is a Gimmick
You may have noticed that some T.J. Maxx tags have a compare price listed. The amount is typically 20-60% higher than their price. It seems helpful to have a comparison right in front of you. But is it even true?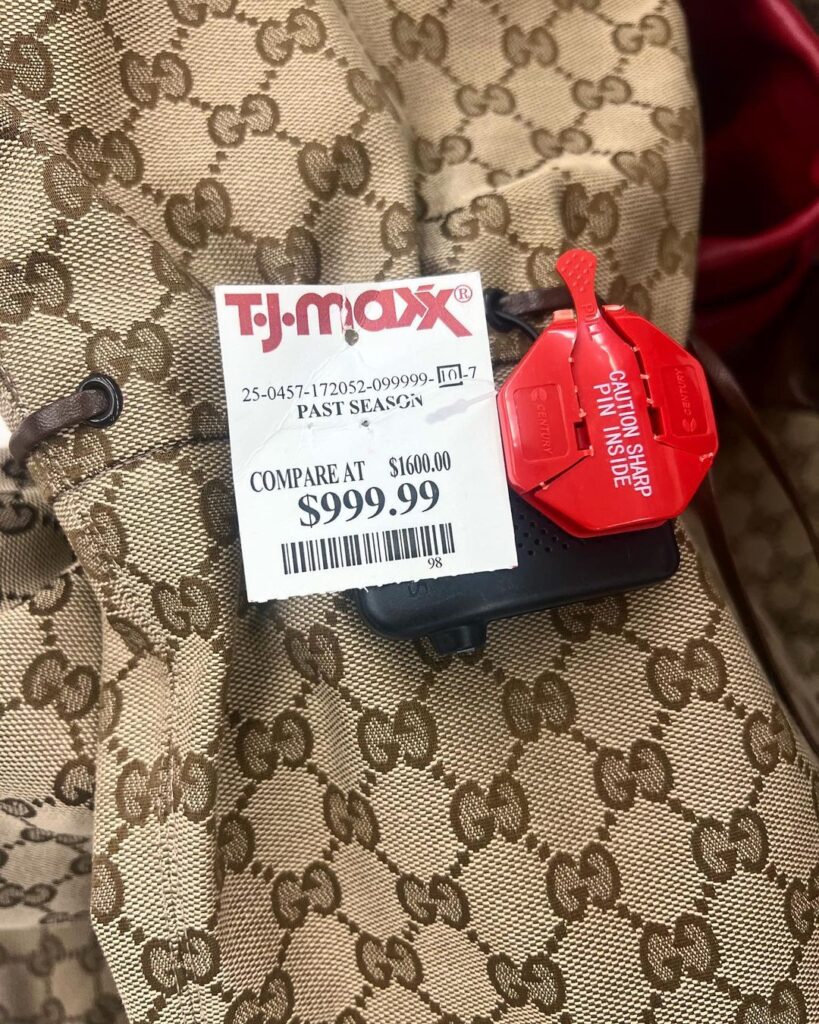 Some store employees say this label is just a gimmick. T.J. Maxx wants to convince you that you've found an excellent deal. Often you did, but look closely. Are the initial prices inflated? They just might be. Think before you buy, as always.
Don't Forget About the Toys
Toy stores have specialized in blocks and dolls for a long time. But they certainly don't have a monopoly on those products. Like many other things, T.J. Maxx has a section for toy savings. They have books for the kiddos, too.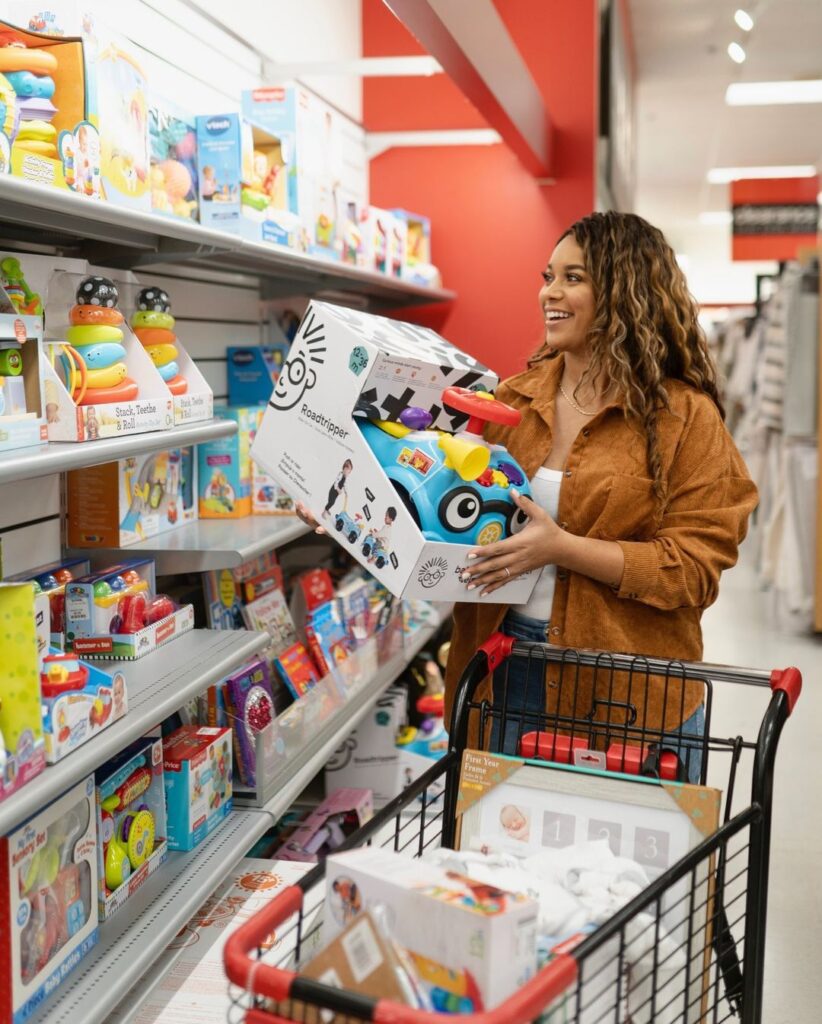 T.J. Maxx is a place for fashionable moms, but it's a convenient place for more. Brands like Fisher-Price and Mattel are there all the time. Check out the toy aisle next time you get a craving for shoes. There's nothing to lose but savings.
Real Deals on Designer Shades
When it comes to accessories, T.J. Maxx has shoes and bags. But it also has a decent selection of sunglasses. They often have designers at a big discount. Betsey Johnson, BCBG, and Tory Burch are just a few examples. But where are they, exactly?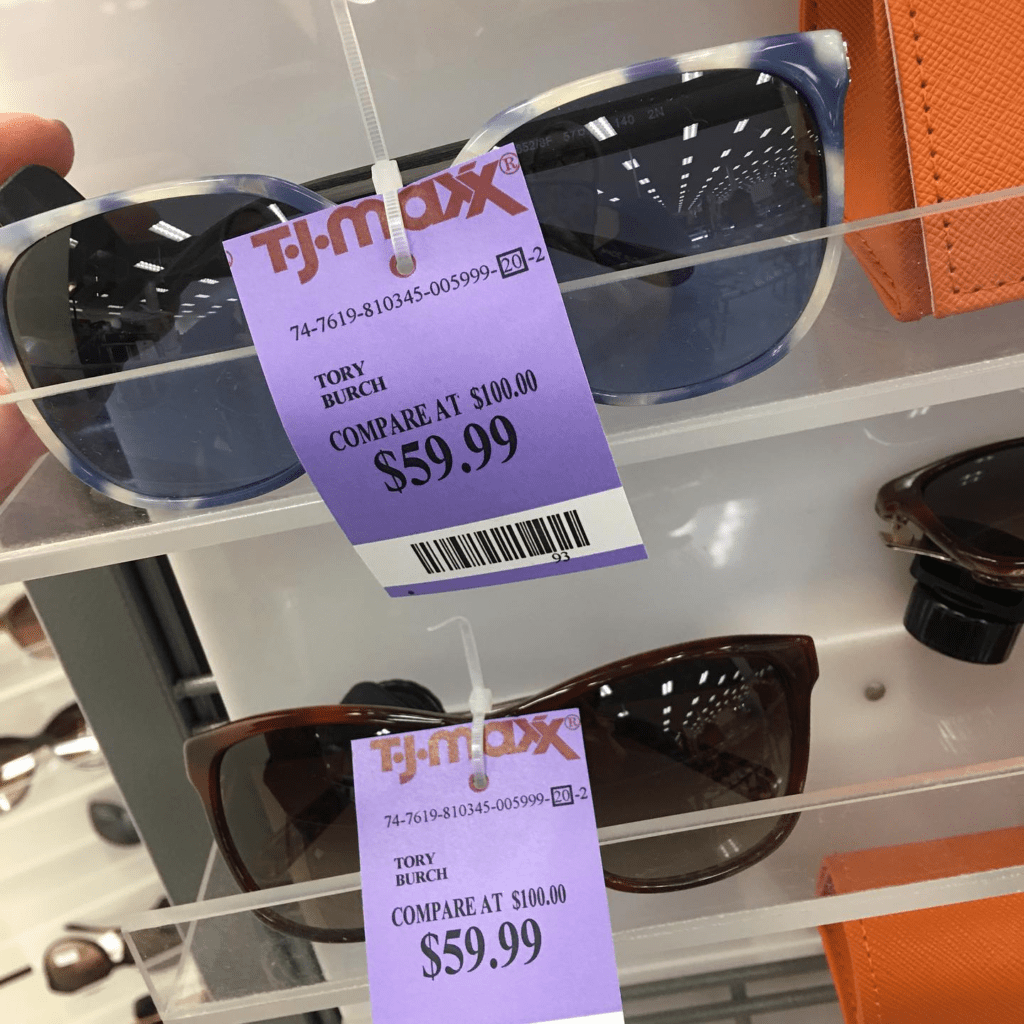 Experienced shoppers know they are often near the checkout area. Instead of paying full price, pay half. Some shades can be as little as ten buckaroos. Keeping the sun out of your eyes. T.J. Maxx is a bright idea, here.