40 Simple Yet Stylish Ways To Upgrade Dull Housewares With Sharpies
By Navkiran K June 9, 2022
---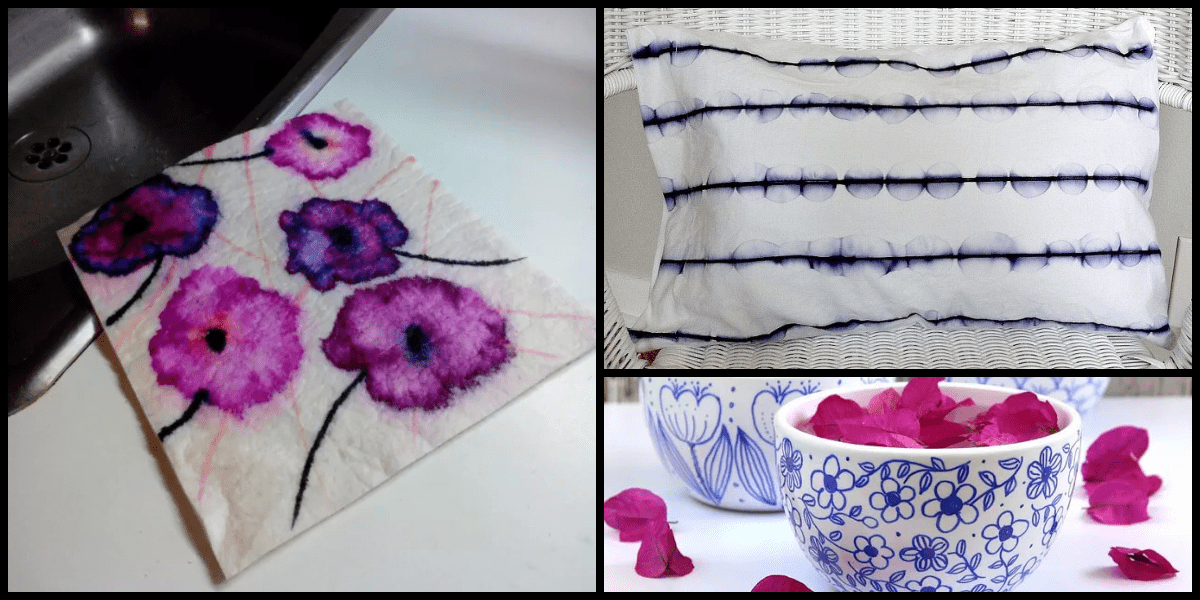 Like many people, you may have a cupboard full of old kitchen items that you never use anymore. Don't toss them just yet when you can give them an incredible Sharpie makeover. With a little bit of creativity and some Sharpies in different colors, you can completely transform your old kitchen towels, bowls, spoons, and glasses into something new and exciting. You'll be able to create something appealing from what you already have — no pricey supplies necessary. Additionally, you may create thoughtful DIY gifts for loved ones. These are easy to follow and are perfect for beginners. So if you're looking for some fun DIY projects to spice up your home décor, check out these fantastic Sharpie makeover ideas for kitchen items!
1. Custom his and her plates
Add a personal touch to your anniversary, wedding, or any other special occasion. Just be sure to use a black Sharpie so the writing shows up well against your plates' white or light background. Have fun choosing something artistic that represents you both as a couple.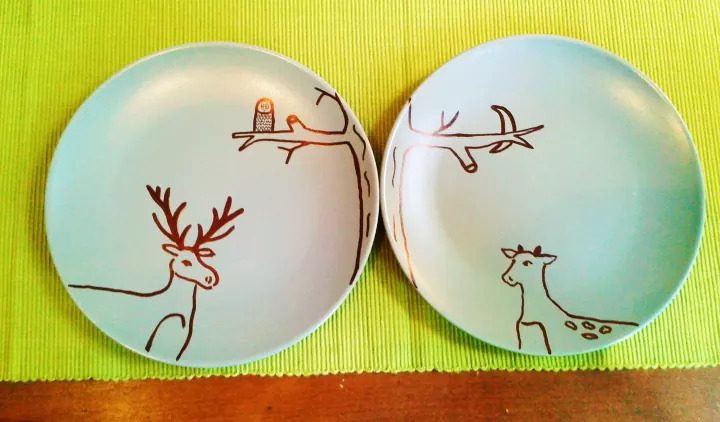 When drawing on these plates, you'll want to use a thin line so it doesn't look like you're trying to draw attention to your custom plates. Lastly, don't forget to write a date on them so you can both remember when you made them.
2. DIY votive upcycle
Whether you're looking to add a pop of color to your home décor or simply want to upcycle some old glassware, Sharpies are a great way to go! There are so many vibrant colors available, so you can let your creativity be free to design whatever you want.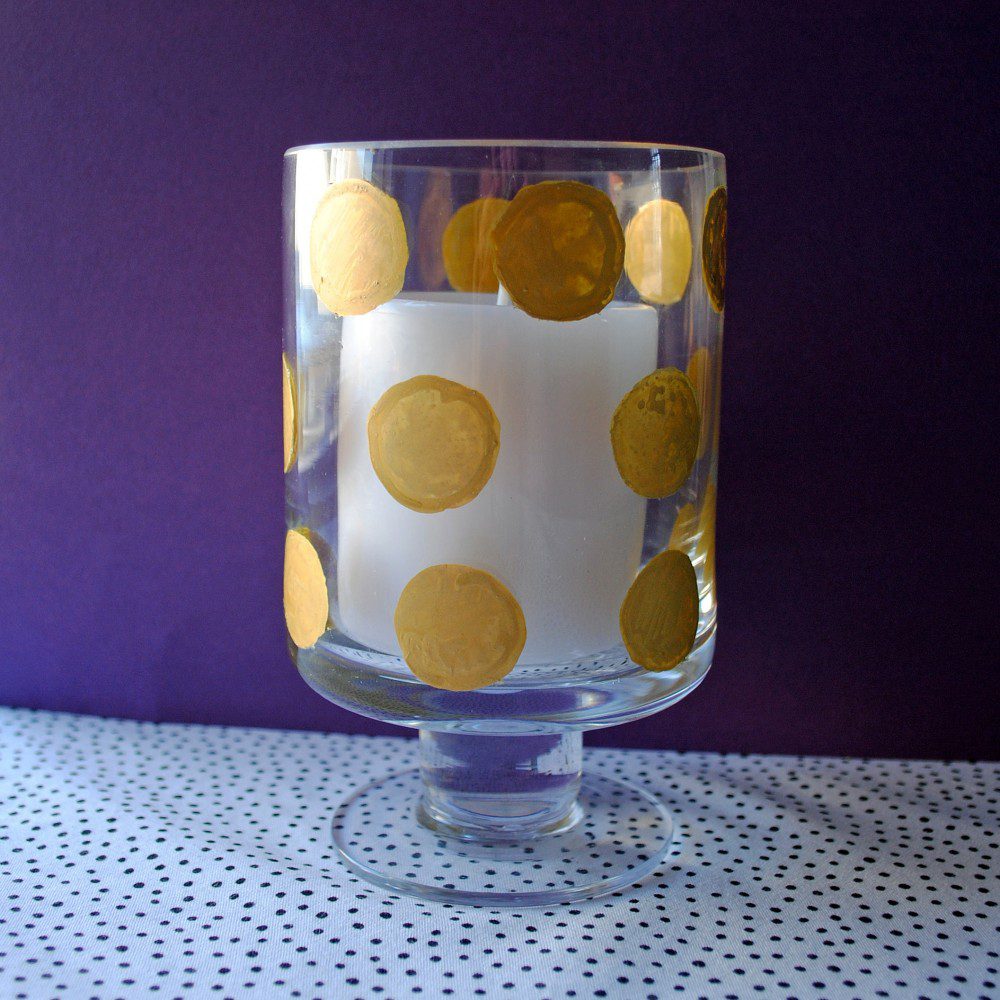 Gather up some old glass votives, or jars to get started. Make sure they're clean and dry, then start coloring! Another fun option is to use gold and silver Sharpies to create a festive look for your decor. Or, use these colors to add accent to a plain black design.
3. Design your quote mugs
You can use Sharpie and stencils to draw different designs on a coffee mug. It's a fantastic way to personalize your mug. Choose a design that you like. There are dozens if not hundreds of designs online, so you're bound to find one that speaks to you.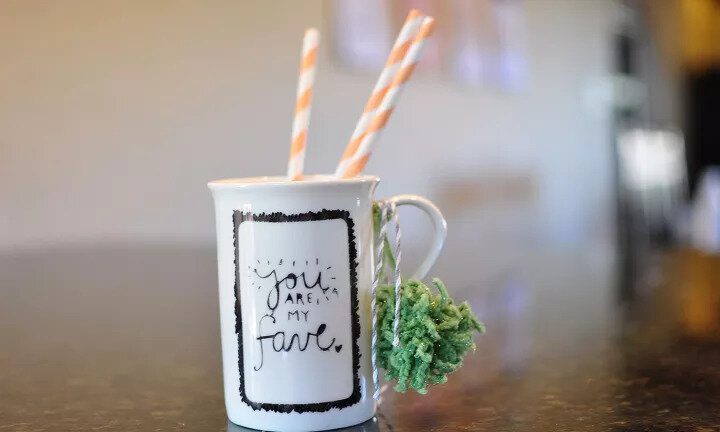 Find a stencil that matches the design you want to create. There are lots of different stencils available online, or you can create your own if you're feeling creative. Use a Sharpie to correctly trace the outline of the stencil onto the coffee mug.
4. Geometric patterned area rug
Using a Sharpie to draw geometric patterns on a simple, boring rug is a great way to add some visual interest to your home décor. You'll save money on a new rug while creating something unique and personalized to your aesthetic taste.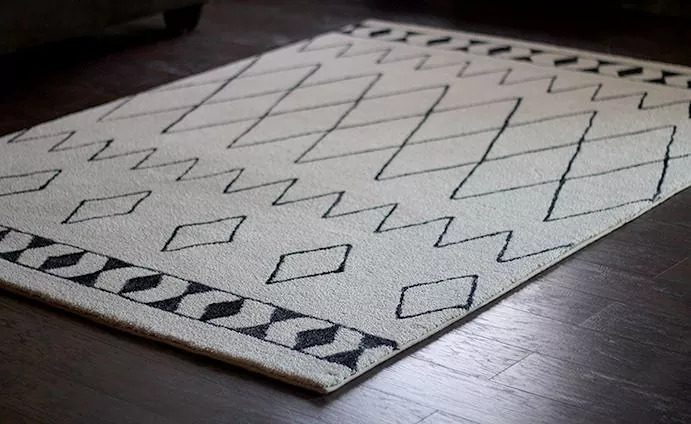 To get started, simply select a design that you like and trace it onto your rug with a Sharpie. You can make your lines as thick or thin as you want, and you can even fill in the entire design with color if you desire.
5. Edgy burlap pillow
Whether you're looking to add a personal touch to a gift or simply want to make something unique, stenciling is a great way to put your own spin on things. And what better material to use for stenciling than burlap? It's affordable and easy to work on.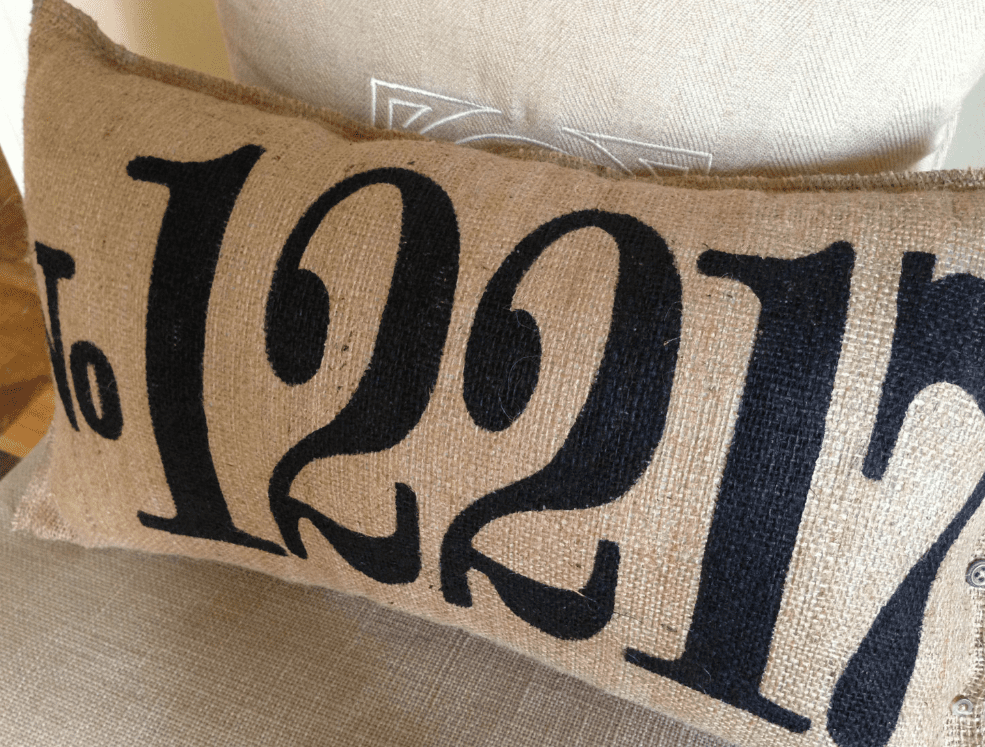 First, gather your supplies. In addition to a black Sharpie and some burlap fabric, you'll need some acrylic paint, a foam brush, and some clear packing tape. Once you have everything from the list, you can begin creating your design.
6. Handwritten recipe tea towel
A kitchen towel with a recipe written on it is the perfect housewarming or wedding gift! It is practical and also a thoughtful way to show your loved ones that you care about them and want them to be able to cook delicious meals in their new home.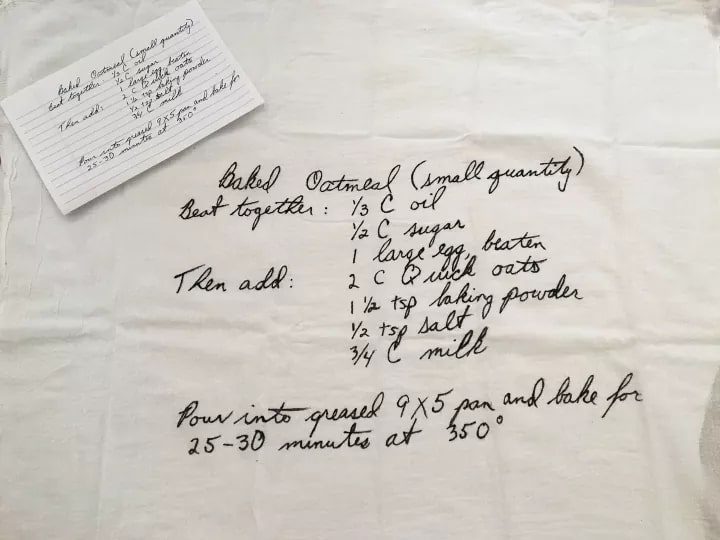 To make a kitchen towel with a recipe written on it, all you need is a black Sharpie pen and a white kitchen towel. First, choose a recipe that you know well and can easily follow. Then, write the recipe out in clear handwriting on the center of the white kitchen towel.
7. Make a welcome cushion for the veranda furniture
You could use black Sharpies to make welcome cushion covers for the veranda furniture. This would give your cushions a more sophisticated look, and it would also be a great way to show off your sense of style to your guests.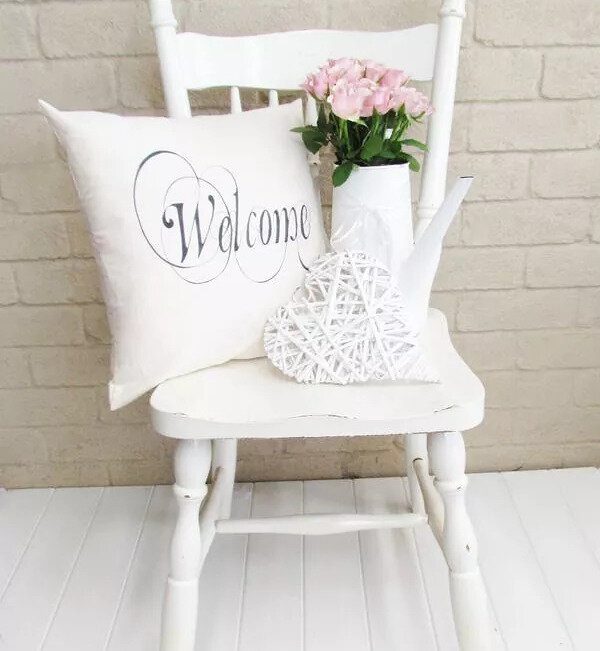 Take a white cushion cover. Using the black Sharpies, write out the word "Welcome" in big, bold letters on the fabric. Once you're happy with how your Welcome cushion covers look, simply slip them over your furniture cushions and relish the comfort.
8. Cute personalized coffee mugs
Personalize your coffee mug and make it unique! Oil Sharpies work best for this because they are permanent and won't fade. Be careful not to write on the sides of the mug where the handle meets the cup, as this area is often washed more and can cause the writing to come off.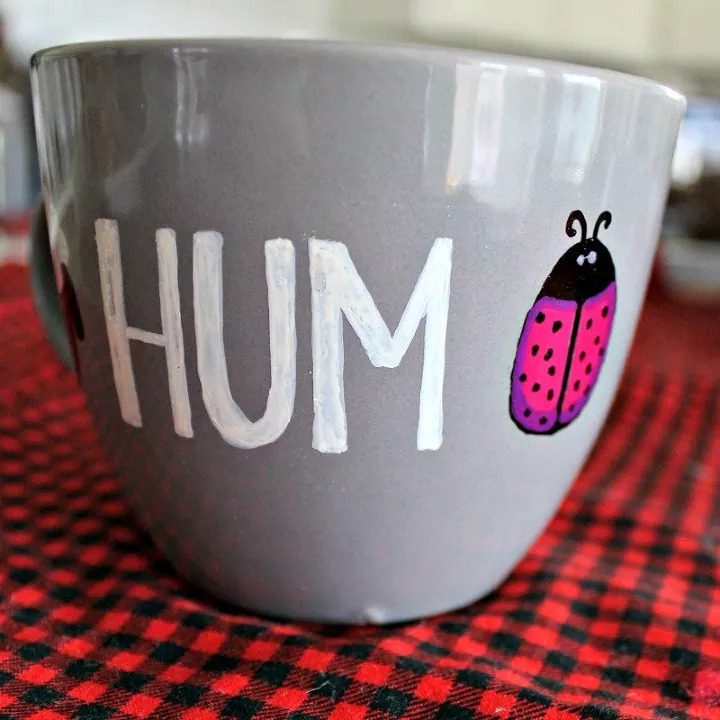 To begin, wash and dry your coffee mug thoroughly. If there's any oil, grease, or dirt on the surface, the Sharpie may not work well. Once it is clean, choose your design or word and start drawing! Ensure that you apply even pressure for clean, consistent lines.
9. Upgrade your old lampshade
Making a stenciled lampshade will upgrade the old lamp to revive your home décor. Gather your materials. You will need a lampshade, Sharpies in various colors, and some clear packing tape. Create your stencils — either hand-drawn or printed from a design online.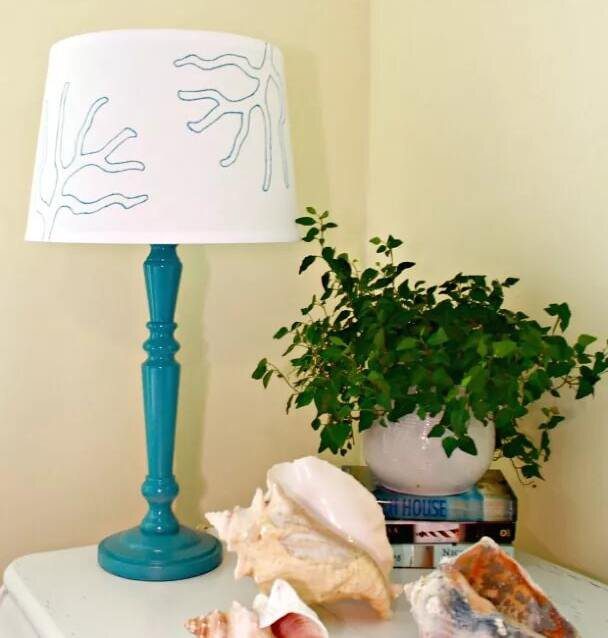 Tape them onto the outside of the lampshade, so they don't move around. Now, start coloring! Use the Sharpies to fill in the areas of the stencils. If you make any mistakes, gently wipe them and start over. Use small strokes to be more precise.
10. Funky watercolor planter
Here's how you can create watercolor art using a Sharpie and rubbing alcohol on a white planter. First, choose your colors. You can either use one color or mix several together to create different hues. Once you have your colors, use the Sharpie to draw on the white planter.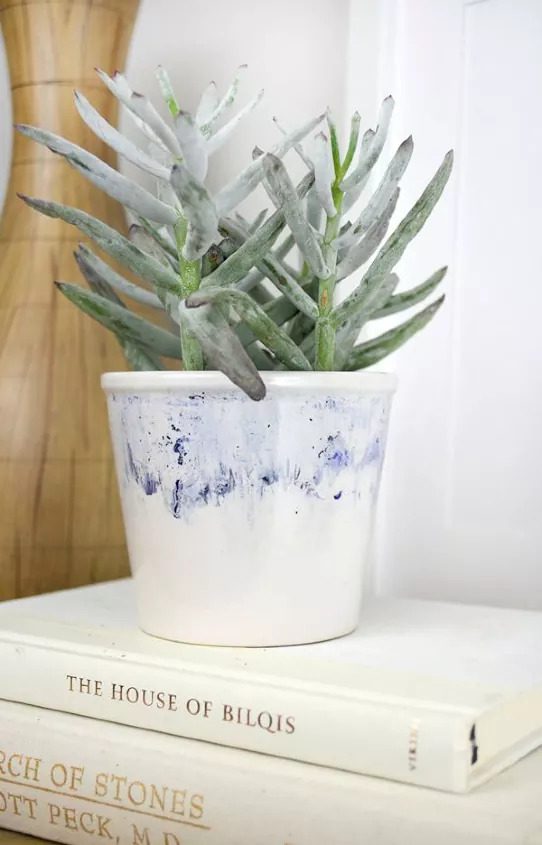 Then, take the rubbing alcohol and drop it onto the colored areas. Watch the alcohol create a watercolor effect as it spreads and blends the ink. You may do these to different-sized planters for creative decor. Let your creation dry before adding any plants or flowers.
11. Jazz up that milk bottle
This exciting and easy DIY is perfect for any bottle, though glass will give you the best results. First, wash and dry the bottle thoroughly. Next, choose a design or pattern to draw on the bottle. You can use any color of Sharpie marker for this project.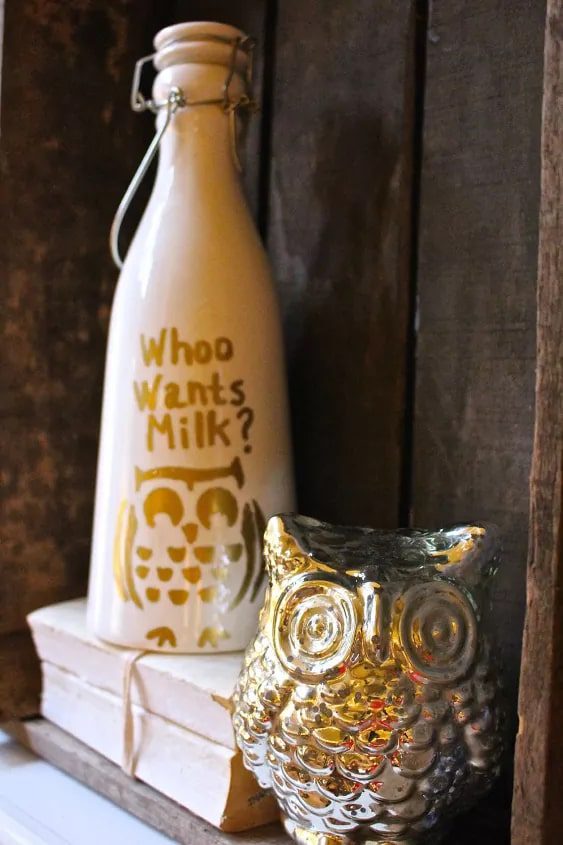 Finally, begin drawing on the bottle according to your chosen design. You'll need to apply some pressure to make sure that the ink shows up well on the glass. You can always erase it with a damp cloth or alcohol wipes if you make a mistake. Enjoy your newly decorated milk bottle.
12. Make a rustic wooden signboard
Don't you just love those rustic wooden signboards? They're so quaint and charming! And making one is actually really easy — all you need is some wood and a black Sharpie. The piece of wood doesn't have to be perfectly smooth.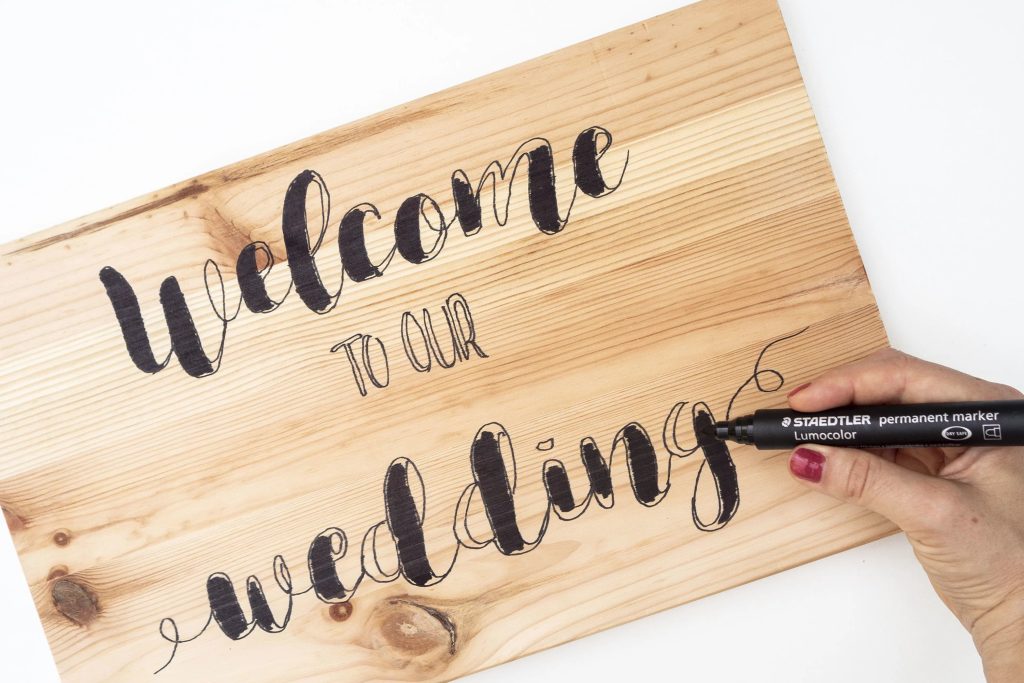 In fact, a little bit of texture will add to the rustic charm. Once you've found your piece of wood, sketch out your design with the black Sharpie. Print out a design or use stencils if you're unsure about doing it free-hand. When happy with your design, go over it with the Sharpie.
13. Personalized letter mugs for Christmas presents
If you're planning on giving your close one a gift this holiday season, you can make it extra special by adding a personal touch. Draw their name's initial alphabet on a coffee mug with a Sharpie and trace a snowflake on the other side to make it into a Christmas gift.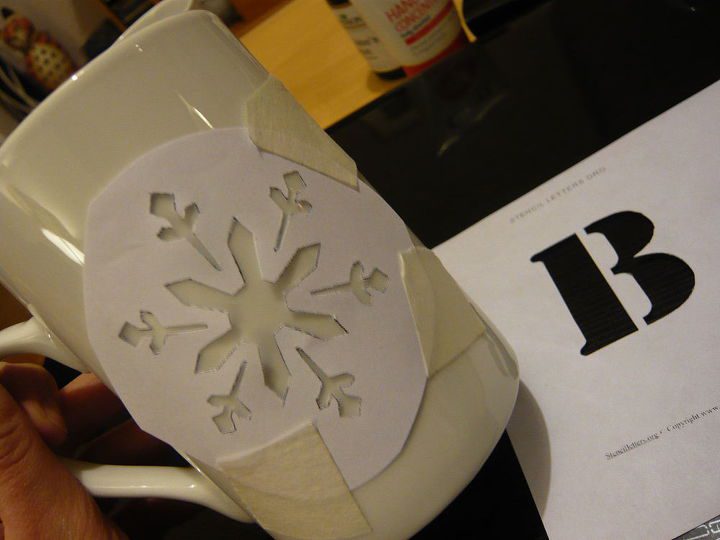 Trace the alphabet using a piece of paper and draw on it carefully. Let it dry before wrapping it as a present. Not only will the recipient think of you every time they drink their coffee, but they'll also be reminded of how thoughtful you are.
14. Simple frame upgrade with gold
Why not use a gold Sharpie to add some gold leaf designs to your frame and upgrade it? Gold leafing is a great way to add a touch of luxury to any item, and it's not that difficult to do.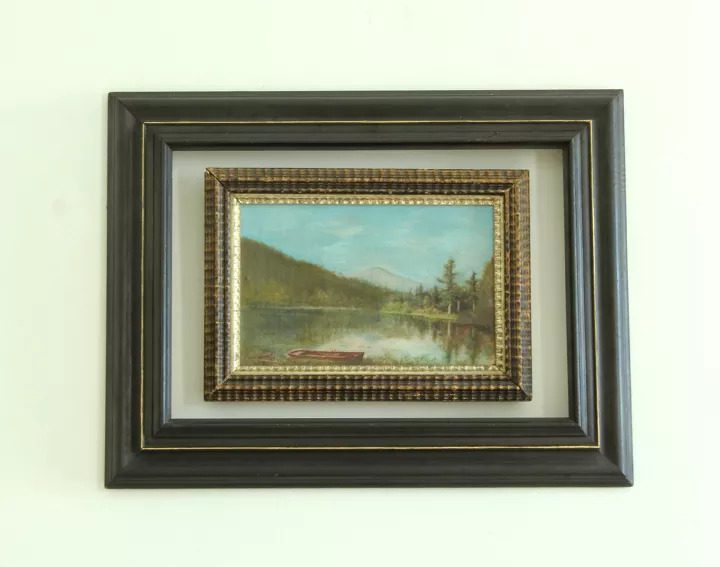 You may find instructions online or at your local craft store. All you need is some gold Sharpie and a little bit of patience. Once you've added the gold leaf, your frame will look like something straight out of a high-end gallery.
15. Draw floral patterns on bowls
This is a great way to make an ordinary white bowl look more exciting and add a pop of color. You can use any color Sharpie that you want, but we recommend using a dark or pastel color for the best effect. Simply draw whatever design you want on the bowl and let it dry.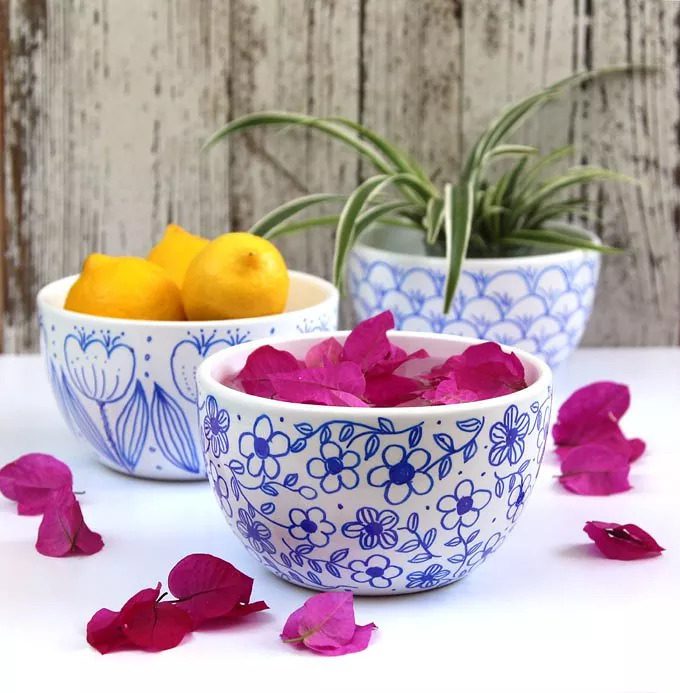 You may use flower designs because they're simple and easy to draw, but you can get as creative as you want with your designs. Once the design is dry, you can start using your bowl for whatever purpose, such as serving fruit or snacks at parties. They would also work well as decorative bowls.
16. Adorable mug planters
There's something about quirky mug planters. They add an adorable charm to the space and are super easy to make. Just buy Dollar Store mugs and give them an upgrade with oil-based Sharpie pens! You may choose the same size planters or mix and match.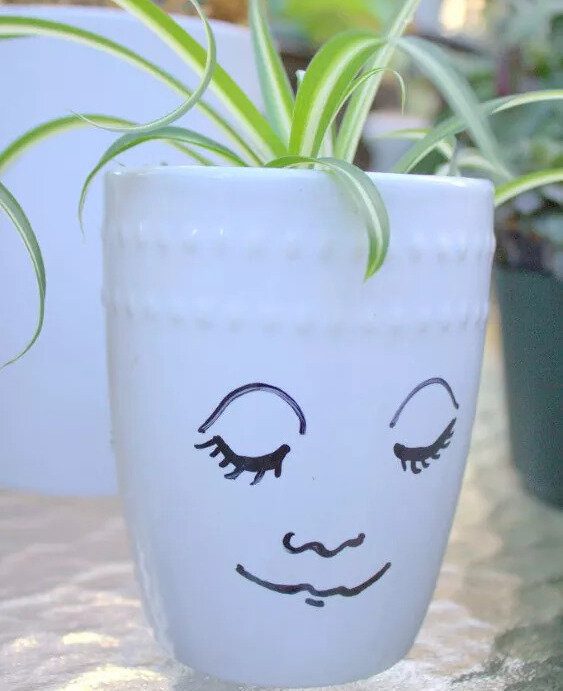 Draw on some cute faces, and you'll have a new set of mug planters that no one else will have. Be sure to use an oil-based Sharpie pen, as these will be the most durable against water and dust. Finally, add small plants or succulents to these planters.
17. DIY wall art inspired by Anthropologie
Anthropologie is known for its beautiful and unique wall art. But their pieces can be pretty expensive. If you like the style, make your own using white plates and a black Sharpie? Use a projector to reflect the intricate pattern onto white plates on the wall.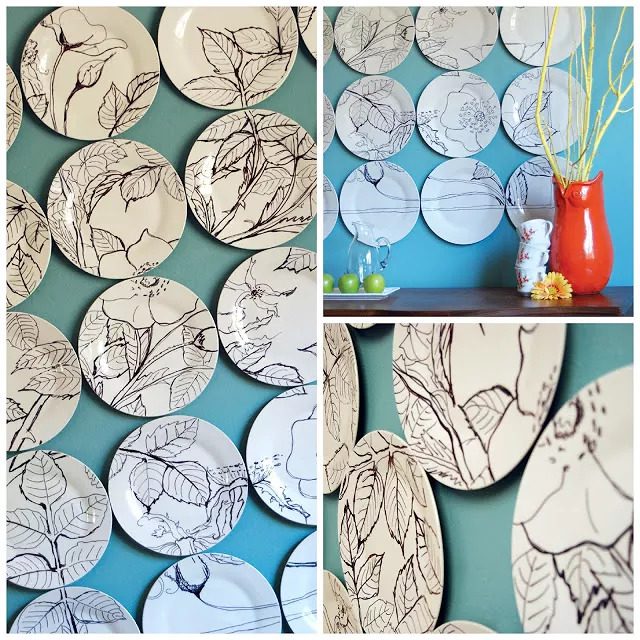 Simply draw the design on the plates using the Sharpie. You may choose to create any type of design you want, from simple lines and shapes to more intricate patterns. Let the plates dry entirely, and add a coat of clear sealer to ensure the Sharpie color will last long.
18. Turn the coffee table into something fabulous
Take your love of songs and turn it into a creative coffee table centerpiece. This Sharpie art coffee table uses song lyrics as its focal point. Not only is it a fantastic conversation starter, but it also serves as a unique way to show off your musical tastes.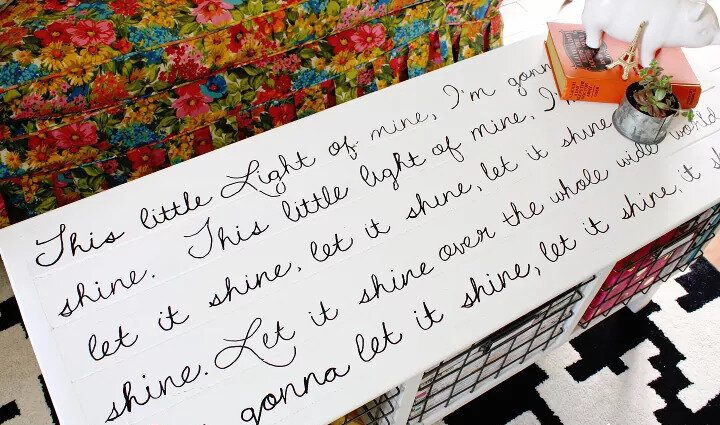 So grab your favorite colored Sharpie and pick your favorite song lyrics. Draw horizontal lines to serve as a guide when you're writing. This will prevent any messed-up letters, and all will look the same size. If you make any mistakes, use rubbing alcohol for correction.
19. DIY spoon rest
Spoon rests are underrated kitchen utensils. They're perfect for keeping your counters clean and your utensils off the floor, and they make an excellent gift for any cooking enthusiast. Sharpies are one of the easiest options to make a spoon rest.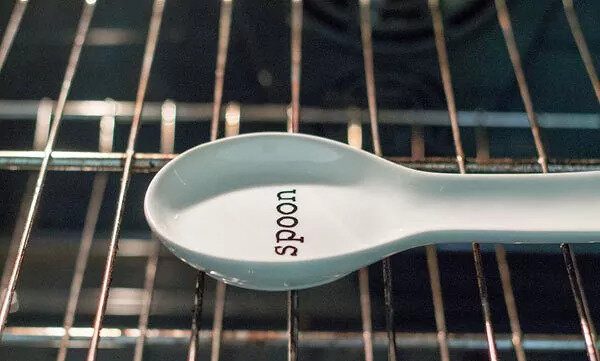 The black ink pops against the white background, and it's easy to write neatly with them. Plus, they're permanent, so your design will last as long as the spoon does. To make your own spoon rest, start by writing "Spoon" in big, bold letters on the back of a large white spoon.
20. Wall makeover with simple designs
There are many ways to give your walls a fresh look without spending a lot of money. One easy and fun option is to use Sharpie markers. Just be sure to test the Sharpie on a small area of the wall first to make sure it looks good.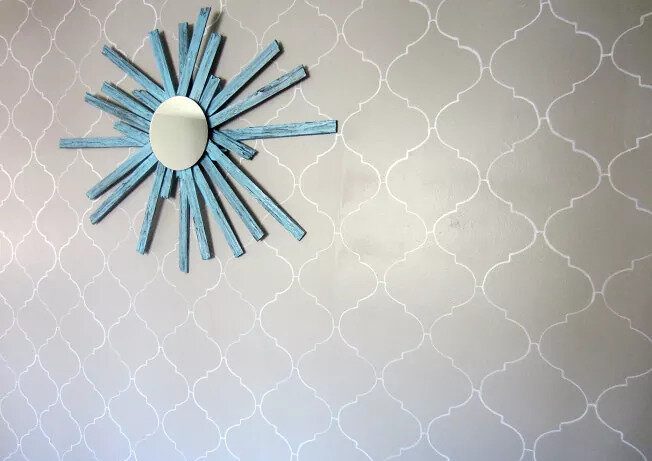 Once you're happy with the design, go ahead and start drawing! You can make it simple or decorate it with intricate designs. Moreover, use a cardboard pattern to make it uniform. You may use a black Sharpie or any other contrasting color for the wall.
21. Turn a plain old pillowcase into a patterned one
When it comes to using Sharpies to create patterns on pillow covers, you need to keep a few things in mind. First, make sure that the fabric of your pillow cover is suitable for use with Sharpies. Some fabrics are too delicate and could be damaged by the ink.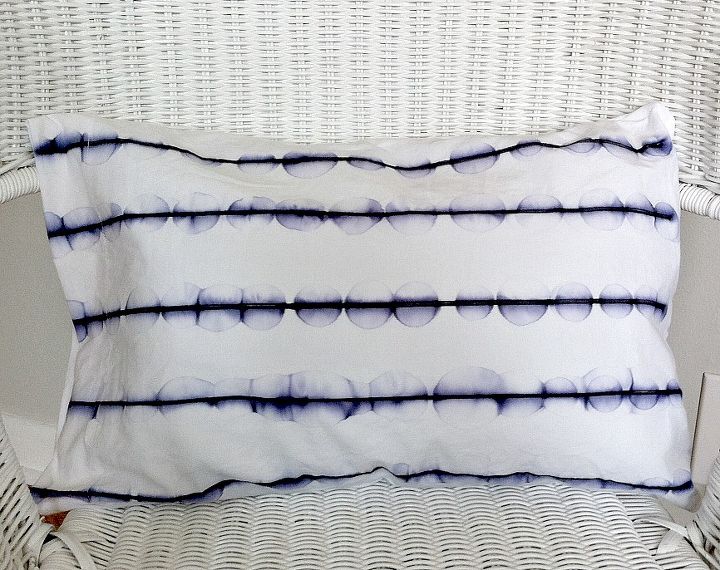 Second, plan out your design before you start drawing — it can be helpful to sketch it out first on paper. You may use rubbing alcohol to create designs on the fabric. Use a dropper to release the liquid, and it'll create a uniform circular pattern.
22. Intricate sketches on glass frames
Sharpies are a great way to add some personality to your decor, and tracing art onto a piece of glass is a super simple way to do it! You'll need a glass frame, Sharpies, tape, and images you wish to trace. Simply tape your design or image onto the glass frame to get started.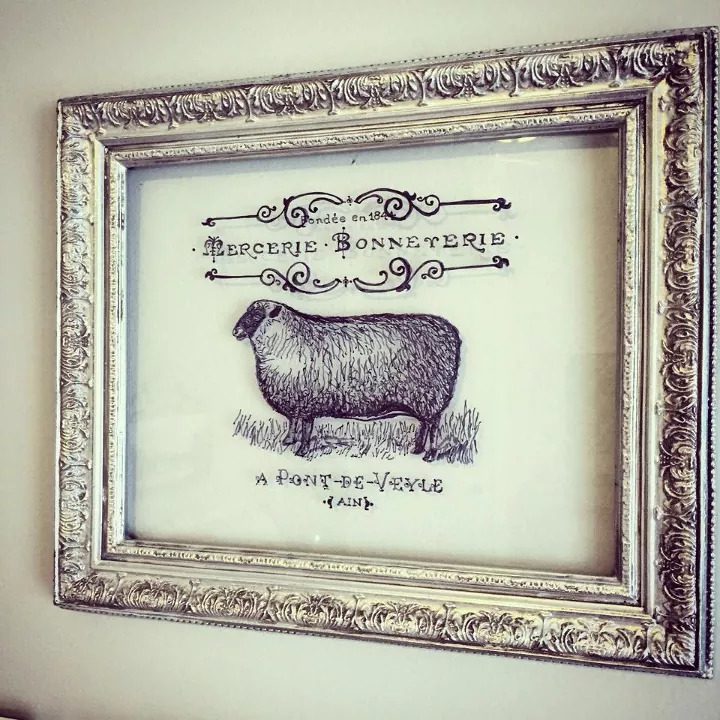 Then, using Sharpies, trace over the lines of the design. You can make your tracing as detailed or as simple as you like — it's totally up to you! Once you're finished, remove the tape and admire your handiwork. Now you've got a one-of-a-kind art piece.
23. Colorful flowered dishcloths
Not only are dishcloths a necessary part of any kitchen, but they can also be a source of artistic expression. In just a few easy steps, you can turn an ordinary dishcloth into a colorful work of art. First, choose some vibrant colors.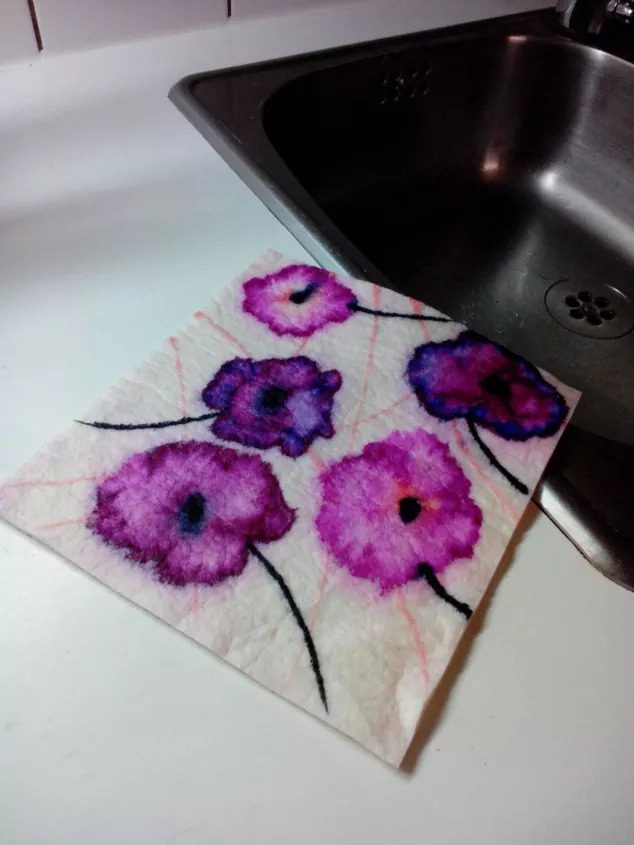 Next, draw the outline of the flower on the dishcloth with a Sharpie. Then, fill in the petals with colors using circular strokes. Finally, add some detailing to the center of the flower with a black Sharpie. Now you have a beautiful and unique dishcloth that will brighten up your kitchen.
24. Halloween pumpkins for decor
Sharpie decorating is a great way to add some fun to your pumpkins this Halloween season. It's easy to finish, and the results are enjoyable and festive. Choose pumpkins with a smooth surface so the ink will stay on well.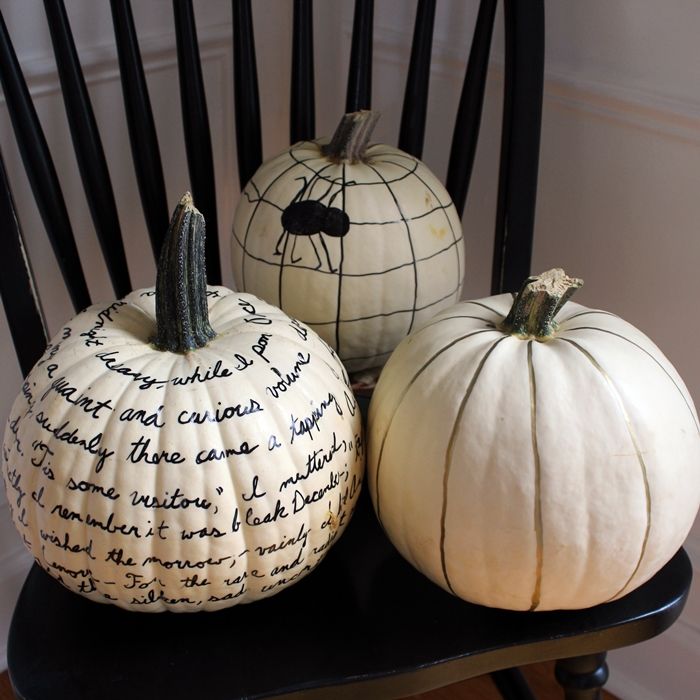 Draw your designs before you carve, as the carving can remove some of the ink. Try out different types of designs and colors to see what looks best with your pumpkin. If you're not sure what to draw, there are lots of ideas online to be creative and enjoy the process.
25. New backsplash update
It's not as hard as it might seem to give your kitchen a quick and easy upgrade with just a few simple supplies. For this, you just need a can of white paint and a silver Sharpie! First, start by cleaning the backsplash thoroughly.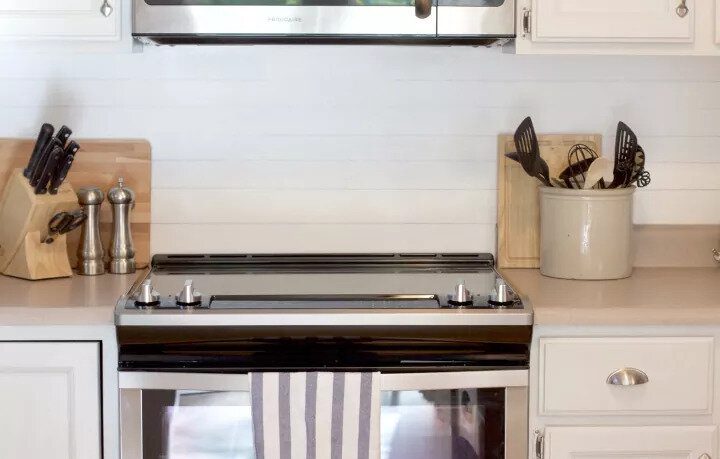 Once it's dry, outline the shape of the tiles with the silver Sharpie. Then, fill in the tiles with white paint. Use two or three coats of paint for an even look. Let it dry, and admire your new professional-looking backsplash. If you're unhappy, you can easily re-do it!
26. Colorful rug makeover
If you're on a hunt for a way to brighten up a boring old rug, why not try using some bright Sharpies to draw colorful patterns on it? It's an easy and fun project that will add some flair to different corners of the house.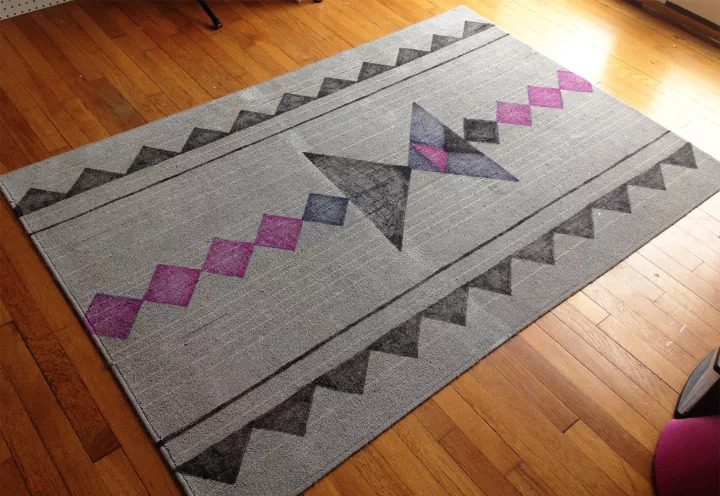 First, choose the colors of the Sharpie that you want to use. Then, start drawing whatever patterns or designs you like onto the rug. Be as creative as you want! Once you're done, let the Sharpie work its magic and enjoy your new and improved rug.
27. Multipurpose decorative tray
If you're on the lookout for a quick and convenient way to spruce up your home, try using colored Sharpies to make multipurpose decorative holder bowls! These simple yet stylish bowls can be used to hold keys, trinkets, fruit, or even as a whimsical pencil holder.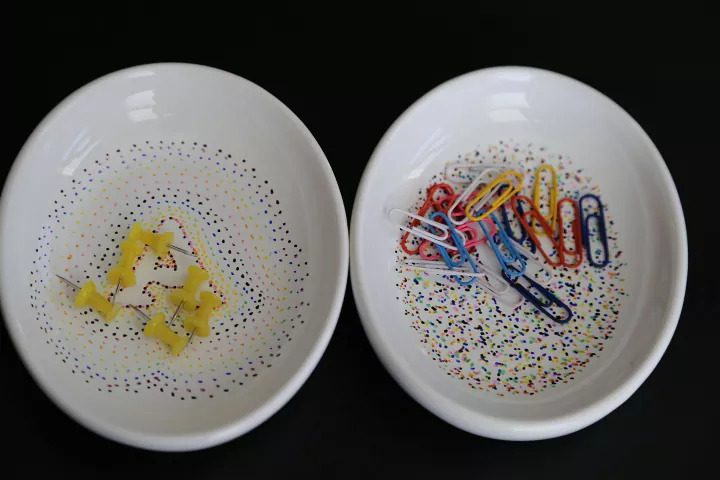 To make your own, simply choose a few bright colors of Sharpie and get creative! Draw swirls, polka dots, or whatever design you like on the outside of a plain white bowl. Let your imagination run wild — the possibilities are endless. These bowls add a splash of color to your decor and keep your household organized.
28. Quote covered teapot
You can turn any teapot into a quirky conversation piece with a black Sharpie! Simply add your favorite quotes and dialogue to the pot. You may choose dialogues from your favorite shows. Make sure you write these in legible handwriting.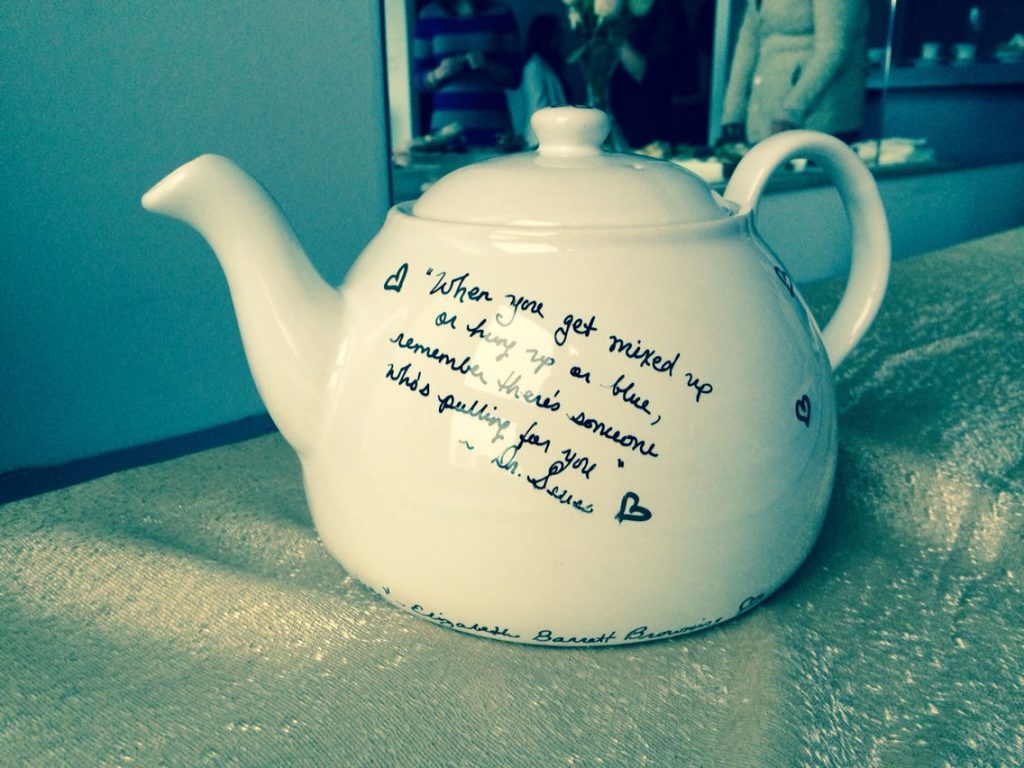 Use small lines to write the quotes and designs on the teapot with a black Sharpie so that they are uniform. Bake it in the oven to seal the ink. Enjoy your new handmade teapot with a unique and quirky look. Even guests will love reading your witty musings while enjoying a cup of tea.
29. Easy colorful tile coasters
Making colorful coasters is a fun and easy way to add a pop of color to any living space. You'll need some ceramic tiles, Sharpie markers, and rubbing alcohol. Choose your ceramic tiles and draw your design on them with the Sharpie markers to get started.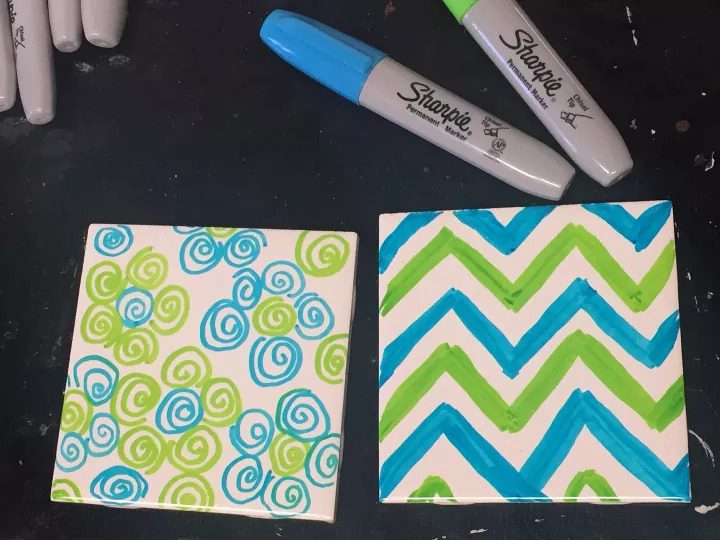 Be sure to use light pen strokes so that the colors don't bleed together. Next, use a paper towel or cloth to apply to rub alcohol over the designs. The alcohol will cause the colors to bleed together and create beautiful patterns. Let them dry completely before using them as coasters.
30. Intricate Easter eggs designs
This is a fantastic option to add some personality and fun to your Easter eggs this year! All you need is a black Sharpie and some eggs. Start with a light sketch of your design on the egg, then fill it in with more detail.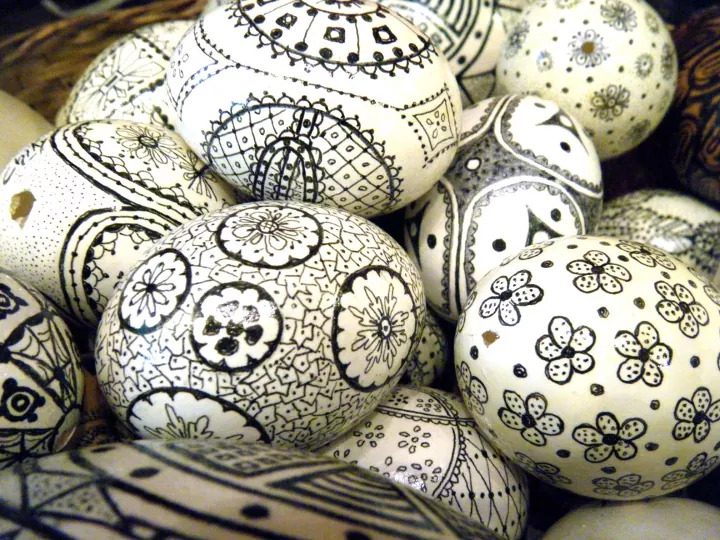 You can use any type of pattern or design à from simple lines and curves to flowers, stars, or even words. Make sure the surface of the egg is clean and dry before you start drawing. If the egg is wet or greasy, the ink will smudge. Add a clear sealer so the eggs will shine.
31. Galaxy canvas shoes
Aside from decor pieces and old kitchen items, you can also use Sharpies to upgrade your canvas shoes. Want to know how? You'll need rubbing alcohol, fabric white paint, and of course, your shoes. Start by coloring the shoes with a Sharpie, preferably in a dark color, to establish a base.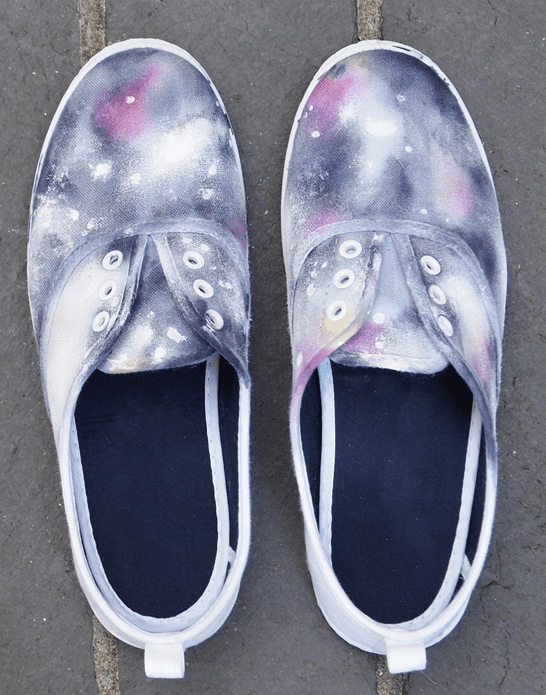 Next, drip a little rubbing alcohol on the colored area to spread the color. This also allows you to create different patterns as you go along, playing with different colors. Finally, once that's done, you can use the white paint to add stars, et voila! Now you have a pair of unique Galaxy shoes!
32. Custom balloons for holidays and parties
Nothing makes a party hall more festive than balloons. Luckily, they are cheap and relatively easy to set up, so using them at a party is not a big hustle. Well, that's until you need themed one with pre-printed messages. Those are harder to find and more expensive so if you have Sharpies, do this instead.
Partly inflate a balloon, secure it with one hand and use a marker to write your message. Let that dry for about 30 seconds before deflating it and leaving it for another 30 minutes before storing. The best part is you can decorate as many as you want and reuse them however you like!
33. Handmade gifts for loved ones
Holiday seasons and important days like birthdays can be a bit of a headache when it comes to gifting. Fortunately, just like they did in the previous slide, Sharpies always come to the rescue in such situations. That's why you can't risk not having them in your home!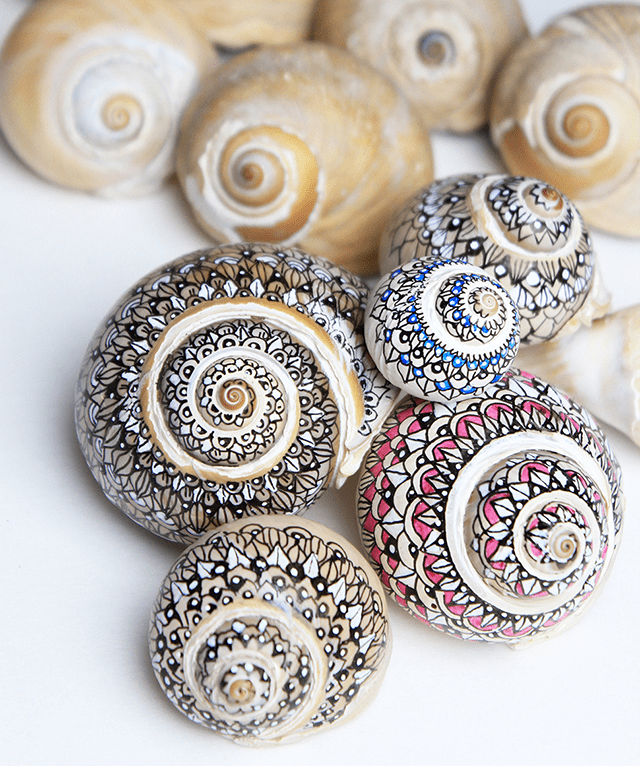 For example, who knew that shells could look this good? All you need is a few shells in different sizes and assorted markers to create these beautiful zentangle shells as a gift. Once you've drawn and colored to your heart's content, place them in a gift box, wrap them, and you're done!
34. Custom patterns on shoes
If you didn't like the Galaxy shoes we featured or found the design hard to get right, we have another design for you. This one is a lot simpler and can even be done by kids, so worry not! Sharpies can be used to make unique patterns on shoes, like the pineapple design shown below.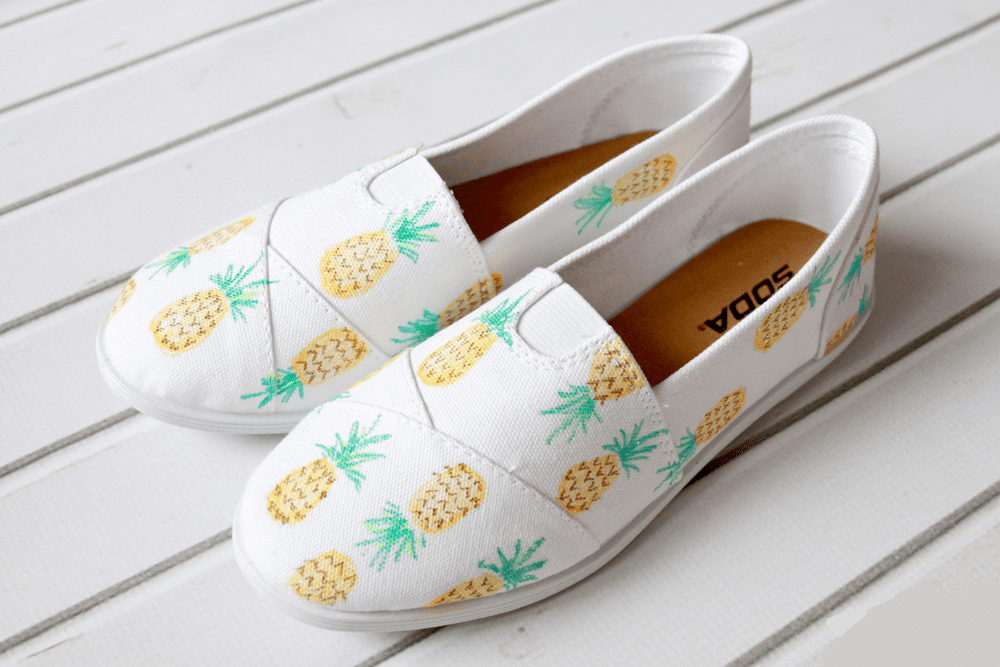 To start, you'll need white canvas shoes and markers in yellow, orange, brown, light, and dark green. Start by drawing the outline of multiple pineapples on both shoes and coloring them yellow. Highlight the bottom in orange and draw the tiny 'V's with the brown marker and finish off with the leaves.
35. Upgrade your kid's toys
Kids can be very particular about their toys, which isn't always a good thing because they often get bored faster than the average human. They may want a set of blocks they saw at their friend's place during a sleepover and quickly lose interest in them within less than a fortnight!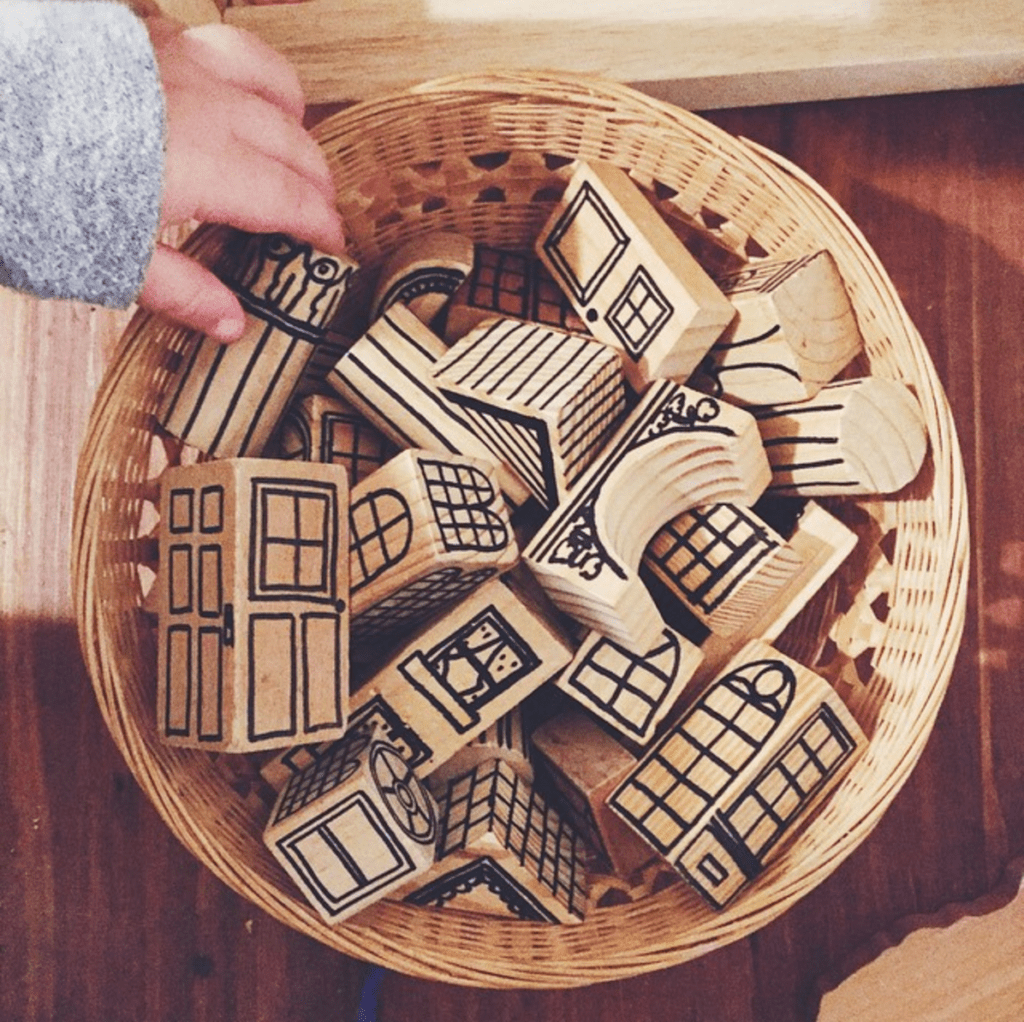 When this happens, most will ask for something new, which usually means more money. However, with a few markers, you can 'delay' this problem. If your kid has a set of blocks, you can decorate them with Sharpies and give them new life. This will buy you some time before you need to buy more!
36. DIY umbrella decor
Some umbrellas can be very plain and unexciting to look at. Luckily, we only ever need them during the rainy season, so it's not such a big deal. However, if you have a clear umbrella and are not one to shy away from crafty projects, we have an amazing one for you.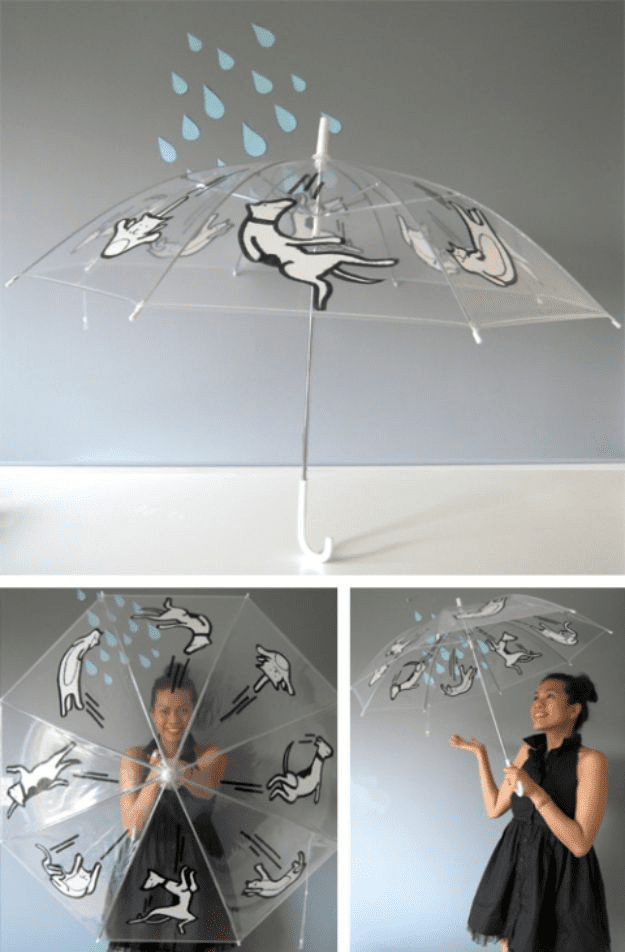 Using a few permanent markers, you can make cute doodles like this one which we'll name 'It's raining cats and dogs.' If you're not sure about doing it freehand, you can draw on paper before tracing the pictures on the inside of the umbrella and coloring them.
37. Sharpie manicure
Getting yourself a manicure is the ultimate treat when you feel like you're in need of a pick-me-up. Unfortunately, sometimes you can afford to get one at the salon, or you're unable to leave the house for one reason or another. When that happens, you're left with no option but to do your nails yourself.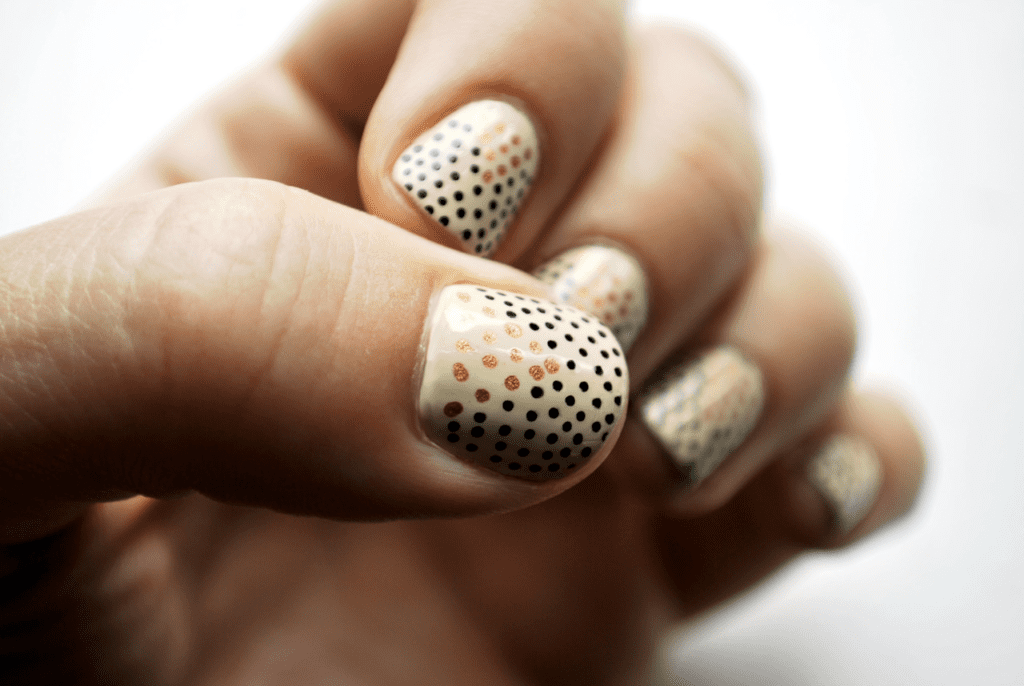 Luckily, you don't have to paint your nails in one dull color. You can make things more interesting with a few patterns like the one pictured here. Just paint your nails in white polish and use thin sharpies to decorate. It can be something as simple as dots, but we guarantee it will look amazing.
38. Decorate your candles
If you have a bunch of plain white candles that you would like to experiment on, this is for you. You'll need plain tissue paper, a hair dryer or heat gun, wax paper, and Sharpies. Start by drawing your desired designs on plain tissue paper and cut the design as closely as possible.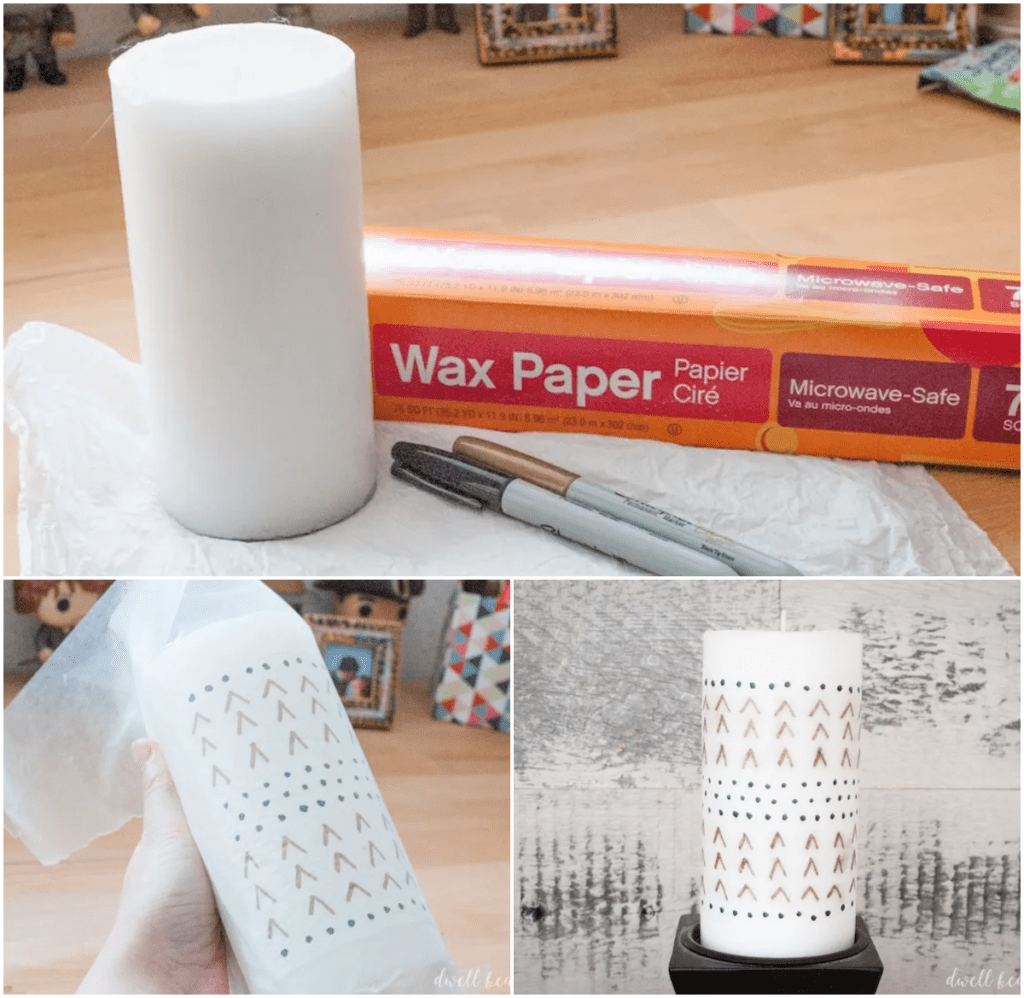 Next, place the design on the candle and wrap your wax paper on it. Then, hold it in place and use hot air from the hair dryer or a heat gun to make the design stick. Ensure to press the wax paper down, and when you're done, remove it and enjoy your pretty candle!
39. Faux malachite knobs
With its popularity in the wellness space as a crystal, it's no wonder people are trying to incorporate faux malachite decor pieces in their homes. One way to do this is to upgrade plain white door knobs with a teal Sharpie. The result will amaze you.
For the best results, start coloring from the center of the knobs in long streaks down to the base. Just be careful not to smear the color. Once done, let them air dry for about 10-12 hours. Finally, pop them in an oven set to 350 degrees for half an hour for a glossy finish.
40. Unique cork coasters
How awesome are these coasters? Even people who are notorious for forgetting to use them on tables will be intrigued by these ones. These designs may look a bit complicated, but with stencils and a bit of creativity, anything is possible.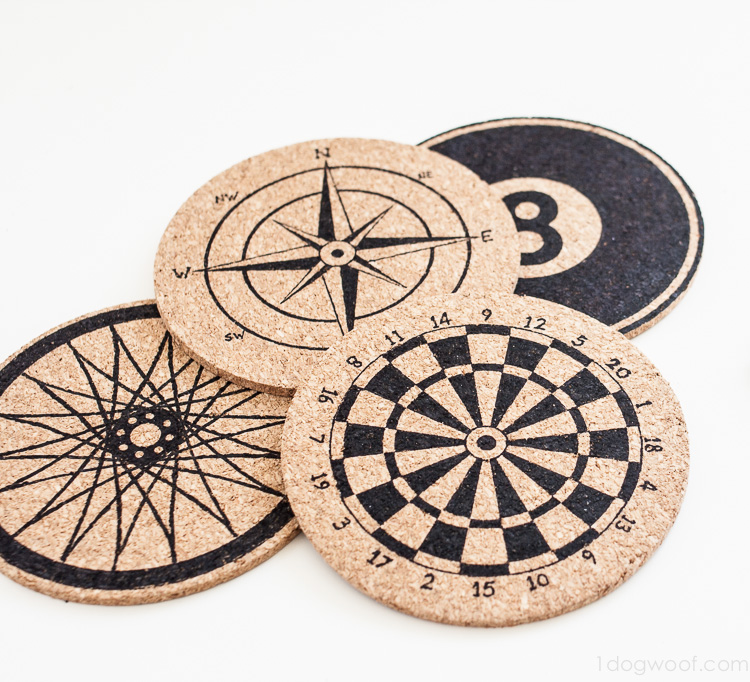 As usual, you will also need your trusty Sharpies for this project, so keep them close. With plain cork coasters, you can make an assortment of designs like a compass or dart board like these ones or follow a specific theme to go with the rest of your decor. It's all up to you!