Traveling Solo? Here Are A Few Hotel Safety Hacks
By Divya G January 16, 2023
---
It is no secret that "traveling is food for the soul," as it's an immensely crucial part of our existence. It is probably the best way to escape the monotonous lifestyle most of us have and to experience something new each day!
However, traveling to new places is not just about strolling around and clicking Instagram-worthy pictures. Traveling also helps nourish our lives with completely new ideas as it provides insights regarding people worldwide. Besides, it enables you to move ahead of your comfort zone and gather new experiences you'll reminisce about later.
But we also know that some negative things can happen when we're traveling, especially if traveling alone. personal security is immensely crucial while you are traveling abroad. if you are traveling solo, a few safety tricks will ensure a peaceful stay.
For starters, every traveler needs to be careful with hidden cameras. Technology has become so advanced that you won't even know if there are any hidden cameras. So, you must check the entire hotel room thoroughly for any hidden cameras that are likely to invade your privacy.
Another thing to be mindful of is that when you leave your hotel room for sightseeing or any other activity, you need to lock your room. Also, you must check all the adjoining rooms and ensure that they are locked.
Before you can stack your clothes inside the closet of your hotel room, please check it thoroughly. Another tip is to always ensure that your hotel room's main entrance is securely locked. You can also turn on the television and keep the volume to the maximum to let others know about your presence in the room.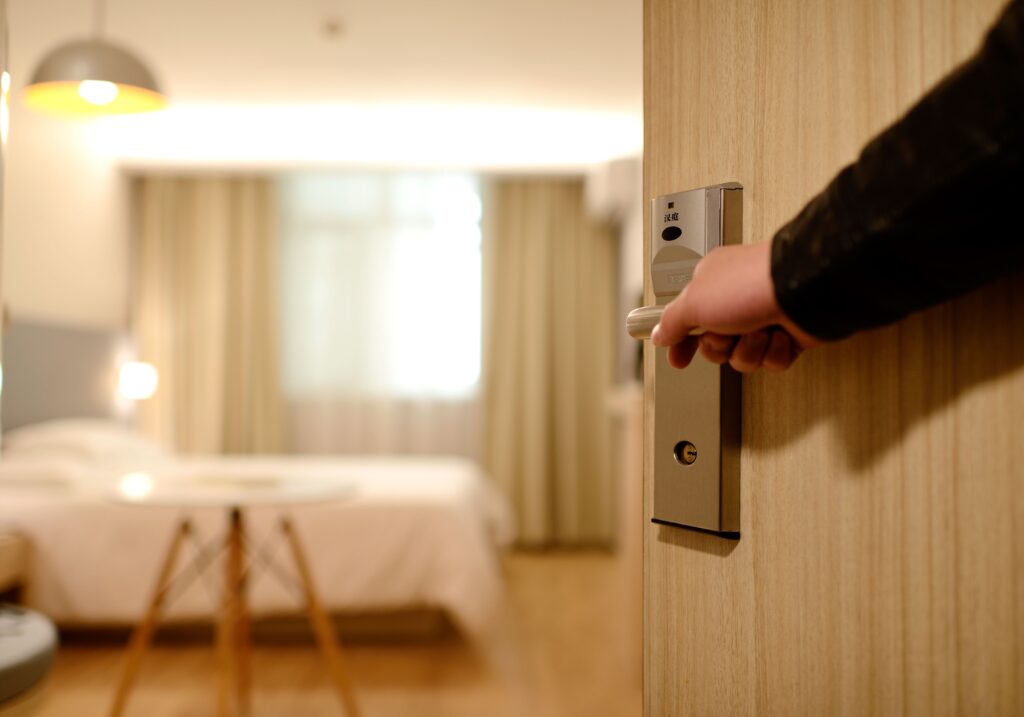 Last but not least, you must ensure that the front desk person doesn't read your room number out loud. This will surely help guarantee your privacy and keep you safe from potentially dangerous guests who overhear where you're staying.
For more information to assist women traveling solo, please click here.